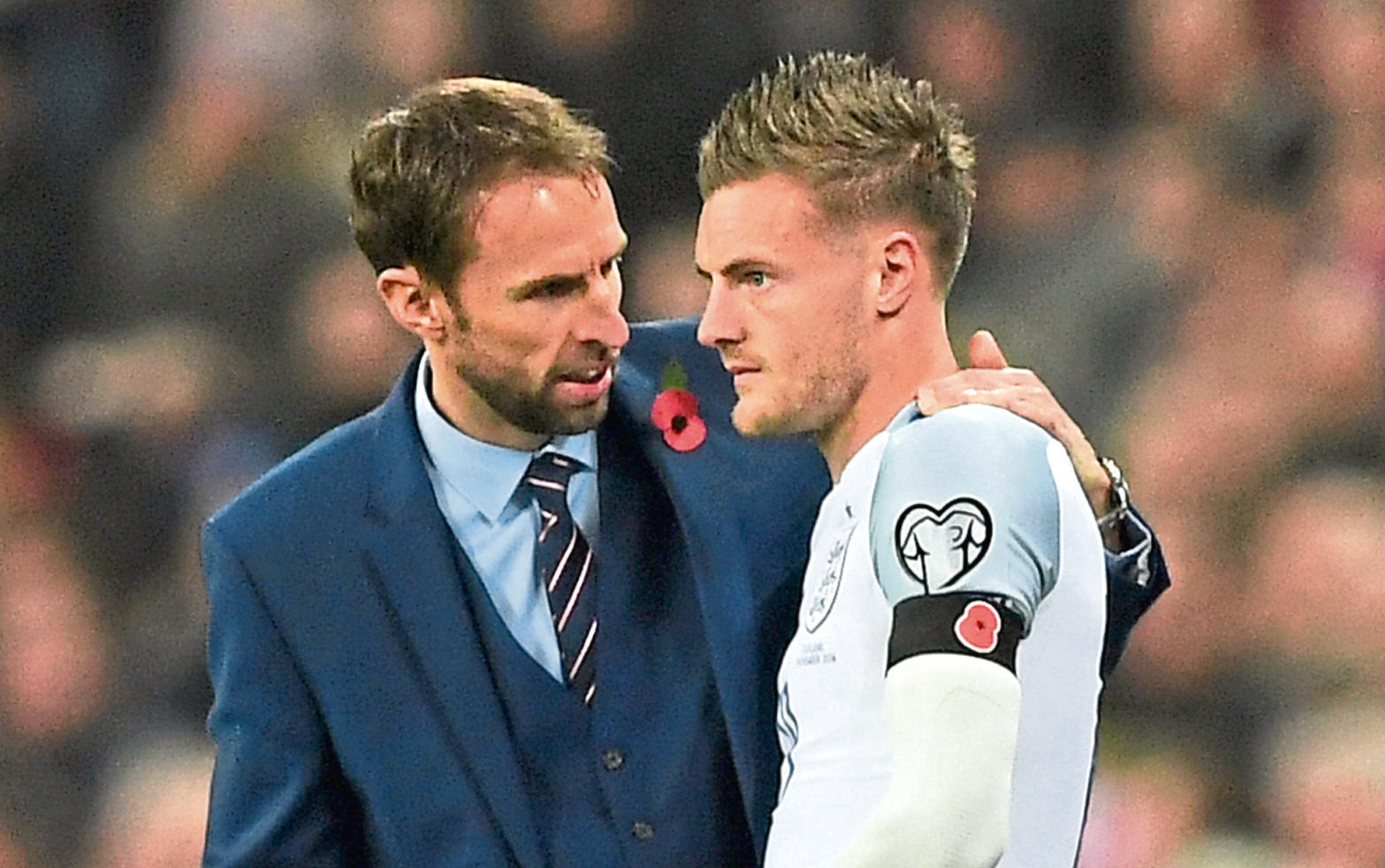 JAMIE VARDY has called on his England team-mates to become fearless Foxes for the next month and take on the world.
Two years ago, Vardy played a pivotal role as Leicester City stunned the whole of football to become Premier League Champions.
They adopted the mantra "Foxes never quit". That positive attitude carried all before
them.
Now Vardy wants to transfer that mindset to the England squad at the World Cup, as they try to banish years of poor tournaments and negative results.
As the squad prepares to fly out to Russia on Tuesday, the striker refuses to settle for small goals. In fact, he's aiming right for the top.
"We've all said from day one, with the ability we have in this squad, we are capable of beating any other nation at the World Cup on our day," stated the 31-year-old.
"We know we will have to be at 100% in every single game – whether that's Tunisia, Panama or Belgium.
"As long as we're at it, and we know our jobs and responsibilities, and as long as we execute them, then we can win it.
"To be fair, when I won the league with Leicester, it just kept making me laugh how the pundits said we would drop off soon.
"No, we didn't. We just carried on.
"We enjoyed our football that season we won the title, and I am a big believer that when you are enjoying yourselves on the pitch, then you are at your best.
"Every game is vital for us. We want a good performance in the first game to get some points on the board.
"Hopefully that then carries over into the next game. If we can get the momentum building, then we can win it."
Vardy was part of the squad that flopped at Euro 2016 under Roy Hodgson, but he is confident that is firmly in the past.
He insists that the preparation undertaken by Gareth Southgate – and most especially in giving every player a week off at the end of their club season – will pay dividends out in Russia.
For Vardy, it meant a trip to the Maldives to sit on a beach, relax and try to forget about football,
Those few days away were enough to recharge the batteries and have him chomping at the bit.
"The boss has done it right," Vardy said.
"The week off after our final games of the season was important.
"It gives you the chance to just completely forget about everything. When you come back in, you are refreshed and ready to get stuck back into work.
"Two years ago, that didn't happen. We finished the season, then it was straight into the Euros. I think we suffered because of that.
"The way the boss has prepared this time has helped the lads.
"It has showed in the way we have attacked training. It's been good."
Playing at the Euros in France was a mixed bag for Vardy two years ago. He had the joy of scoring after coming on as a substitute in the group win over Wales.
But he was part of the side that suffered that humiliating defeat to Iceland.
Vardy openly admits that England froze on that horrendous night in Nice, and were not prepared for the possibility they might not win that game.
Yet, thanks to Southgate's meticulous and holistic all-round approach, Vardy doesn't expect any kind of repeat.
"The Euros were a low for English football," he continued. "We know that.
"But I don't think we were prepared for every eventuality in 2016. When we went a goal behind against Iceland, we didn't know what to do.
"A lot of us just expected to win. We weren't prepared for the game – and it backfired.
"We just didn't know what to do to get back in the game when we were behind, because we just had not planned for it.
"It's different now. If you asked every single player what the difference is, they would say that we are prepared as a team for every scenario.
"We know what we have got to do. We know how we will play if we're up against a so-called smaller nation who will sit back.
"We know what to do if we're up against one of the top teams.
"That gives the boys a lot of confidence that we can get the job done.
"The last Euros were hard to take. But if you let the disappointment drag on, it would just keep bringing you down.
"You can't play decent football when you're in that frame of mind.
"I'm a firm believer that when you're enjoying your football, that's when you play to the best of your ability.
"The mood in the squad is positive, it's relaxed and everyone is enjoying themselves.
"Even when it comes to the activities we do outside of training, everyone is joining in, and there's a good vibe about the place."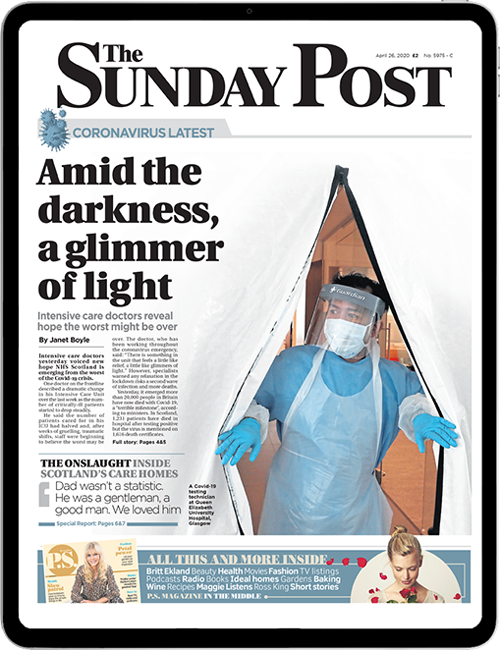 Enjoy the convenience of having The Sunday Post delivered as a digital ePaper straight to your smartphone, tablet or computer.
Subscribe for only £5.49 a month and enjoy all the benefits of the printed paper as a digital replica.
Subscribe