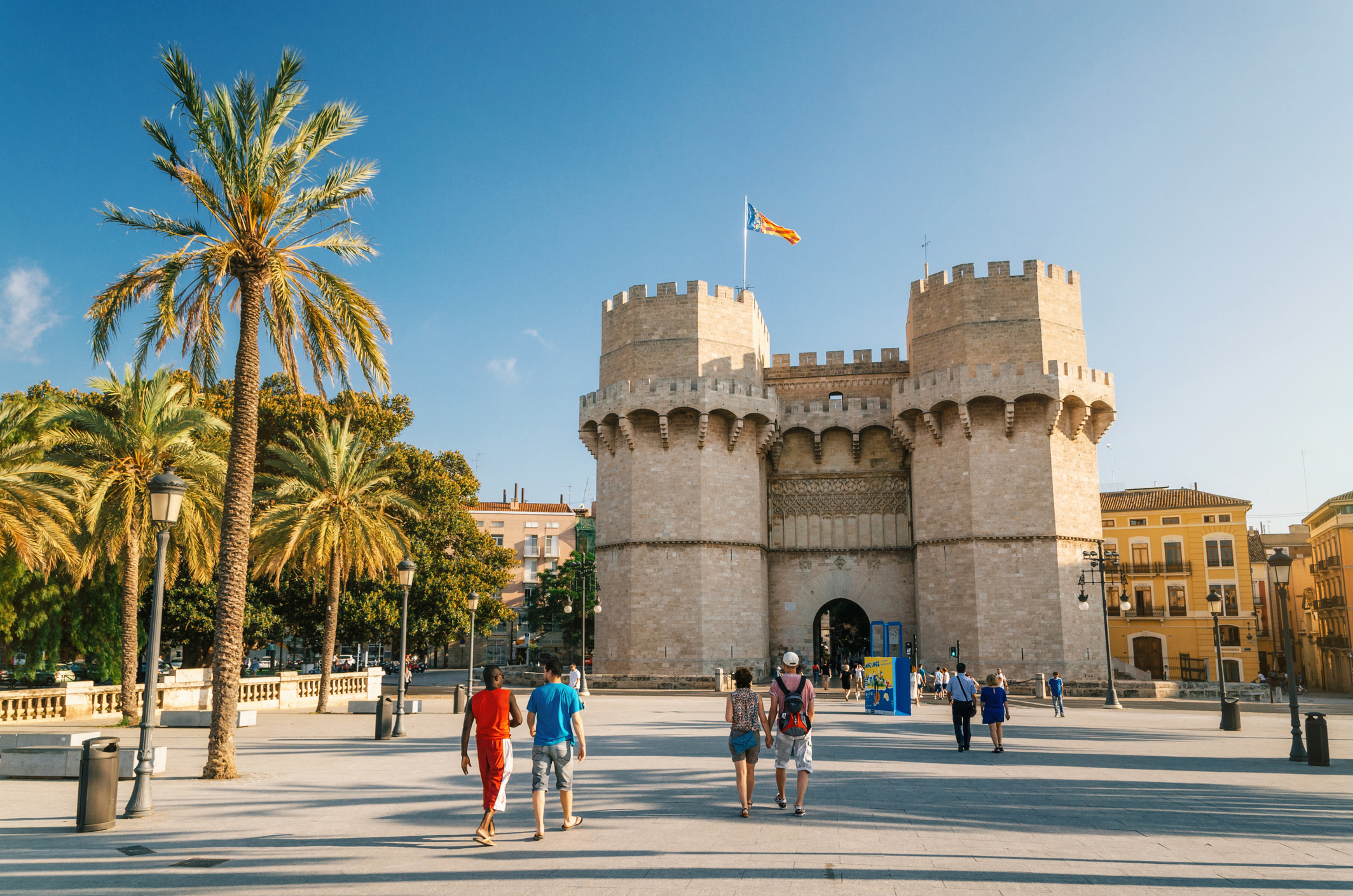 GO on a city break to Spain and there's usually only one – Madrid or Barcelona?
But before you choose between the elegant capital and its cosmopolitan rival, consider a diversion.
Valencia is Spain's third-largest city, but might well be its most exciting.
Located on the Mediterranean, like Barcelona, and drenched in as much style as Madrid, Valencia has qualities of both bigger cities in spades.
But, as our plane banks over the sun-kissed city, it's apparent there's a modern streak, too.
And it's quite a literal one.
Thanks to a bold civil engineering project, the troublesome waters of the River Turia have been diverted south of the city, leaving a sunken corridor snaking through the city.
Gone are the troublesome floods, replaced by a pristine garden-cum-pathway.
We're sooking on ice lollies while wandering along it just a couple of hours after touching down.
Follow the park for long enough and you reach the City of Arts & Sciences, an assortment of modern architectural structures that contain an aquarium, cinema, opera house, museum, and more.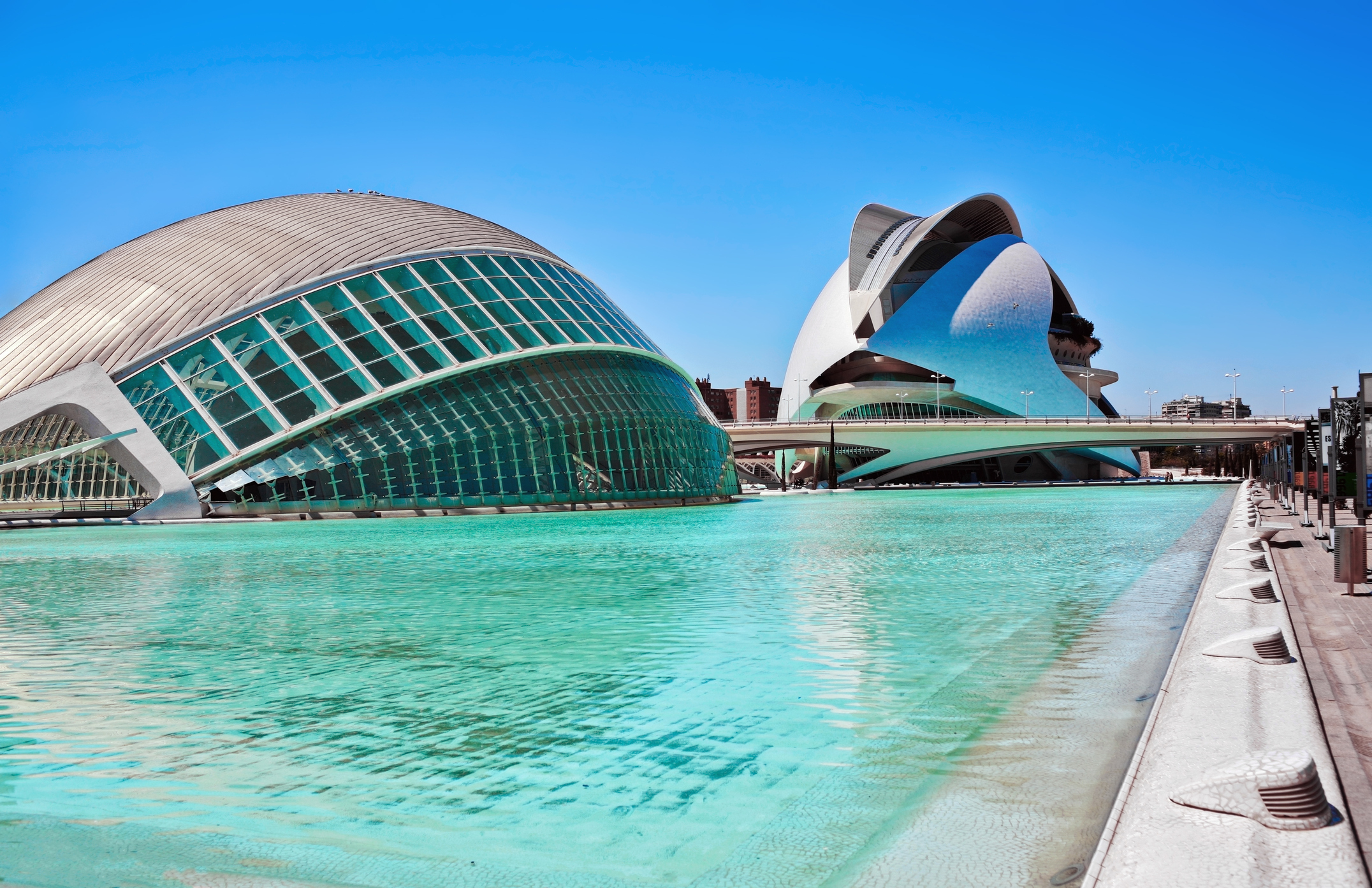 Instead of lingering long here though we prefer to divert into the old centre of Valencia via bus.
A metro tourist card lasts 72 hours and is only 25 euros. It gets you on buses, trams and trains.
We alight somewhere that feels like the middle of the city and begin to wander the tiled plazas to nowhere in particular.
Founded by Romans, advanced by the Moors and decorated by renaissance and gothic architecture, it's faintly embarrassing how much history there is to stumble across here.
If you miss one medieval piazza with a remarkable fountain centrepiece, don't worry – there's another a cobbled street away.
If you begin to quail from the heat, try a couple of local drinks, such as an Agua del Valencia, or perhaps a Horchata.
Agua del Valencia – "Valencia water" – is a powerful blend of champagne, vodka, gin and orange juice which knocks your socks off – if you're foolish enough to wear them in Valencia in July.
Locals prefer the refreshing, non-alcoholic Horchata, a delicious blend of water, sugar, and tiger nuts.
We have ours in the morning from one of the stalls at the Central Market.
Imagine a wholesome Mediterranean version of The Barras all contained within a vast art nouveau building.
It's jovial and bustling, and has 1000 stalls laden with everything from artisan chocolatiers to bars selling cava, where it's apparently never too early to indulge.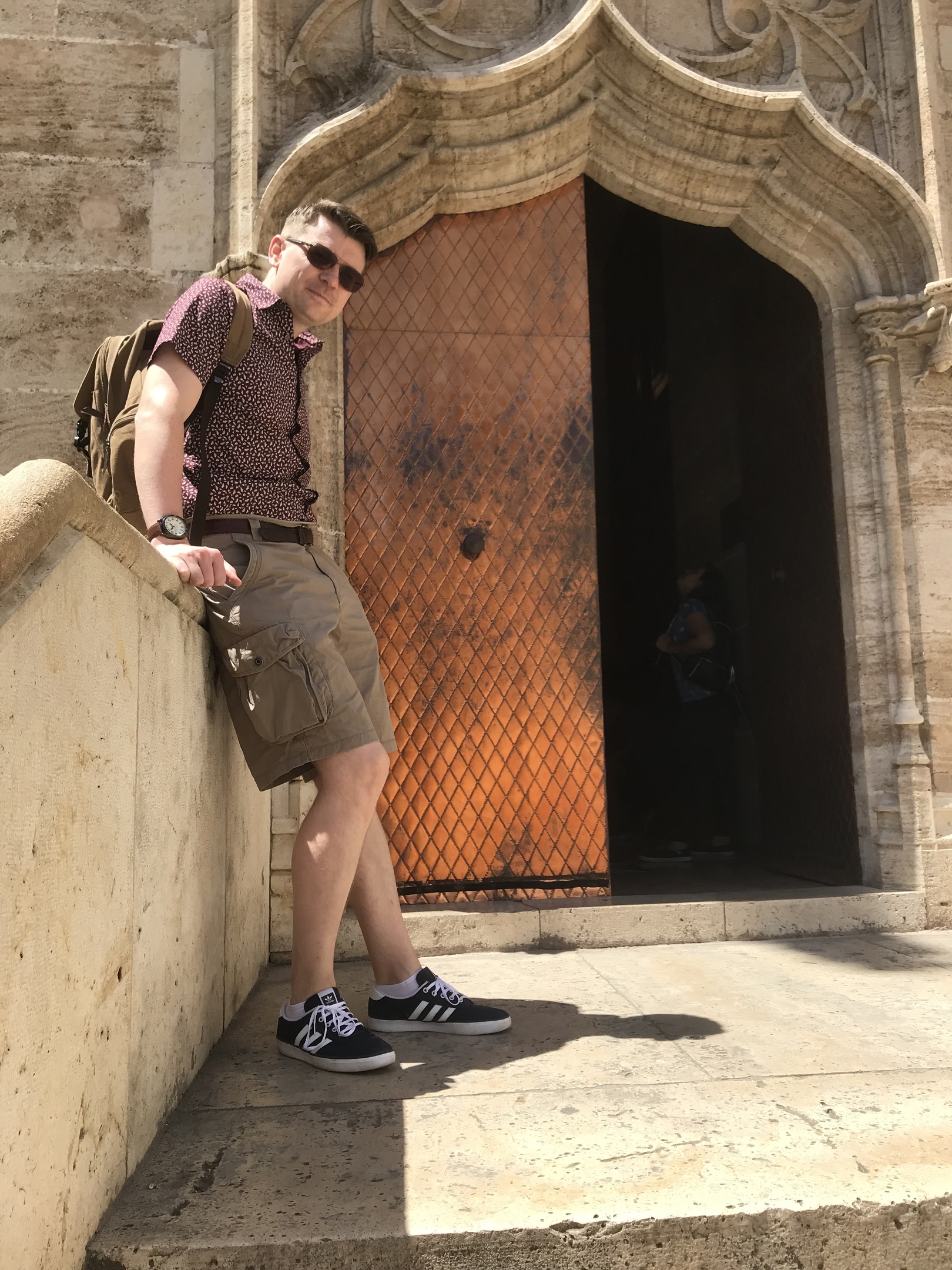 There's enough fresh produce here to make a foodie weep. Some of it, such as oven-warm bread, cured Iberian ham and tomatoes, finds its way back to our Airbnb flat to make a packed lunch.
We take our picnic to the Bioparc, a zoo located a bus ride from the centre to the city's west, and which costs around 20 euros each.
I usually feel a little guilty about how we treat animals (but not enough to stop putting them on sandwiches!) and zoos are a bit like prisons for the poor blighters.
But this is the first wildlife park I've been to which actually seemed like the animals weren't hugely depressed, perhaps because the weather is verging on sub-Saharan.
Valencia is called the City of Joy and perhaps it's rubbed off on the rhinos, elephants and meerkats in the Bioparc.
It seems to come from the people themselves. Although there are tourists, most come from Spain rather than the UK and elsewhere.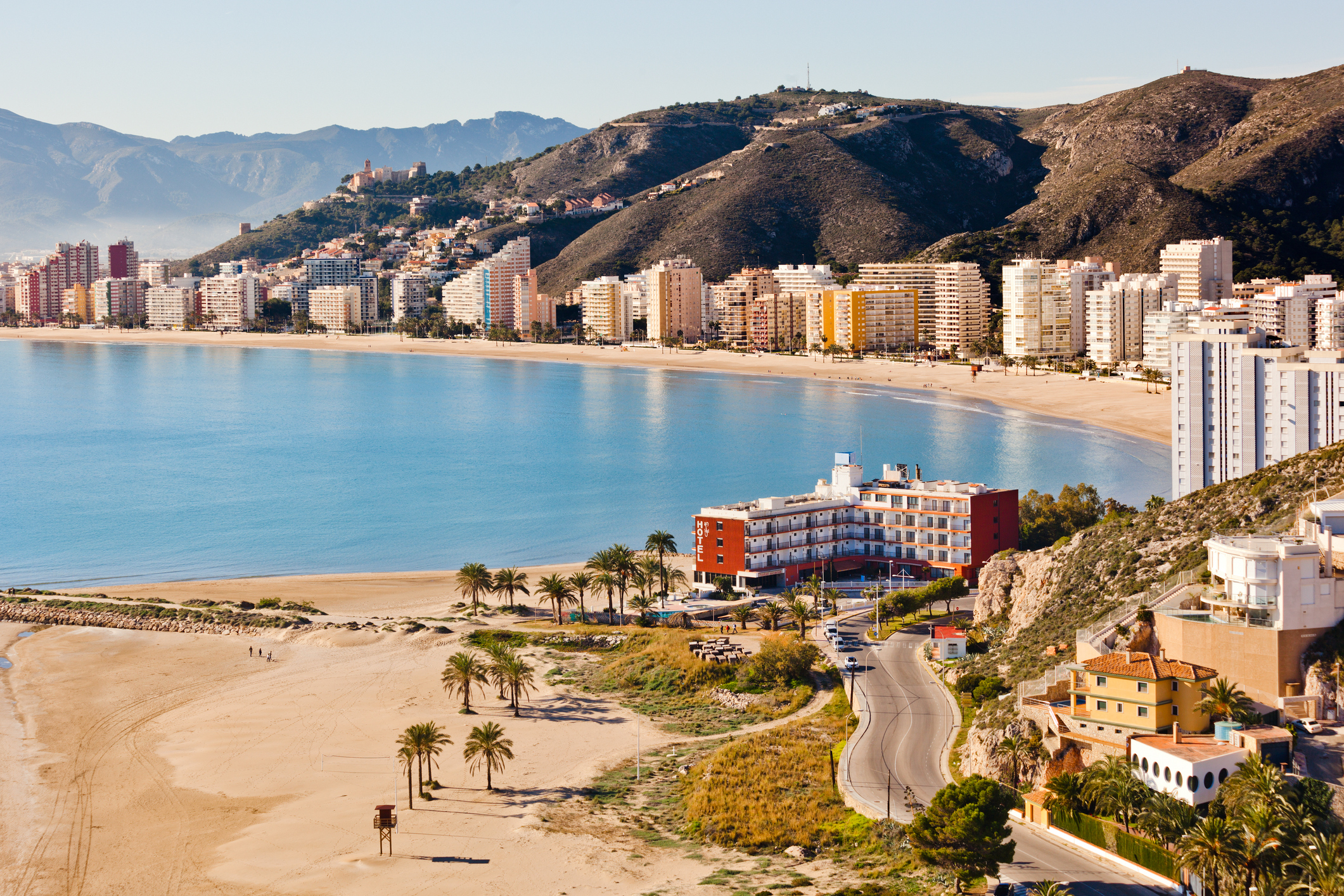 Not everyone speaks English, though the Spanish affability and kindness never wavers as we shout and point at tapas menus.
Speaking of which, as is custom in Spain, dining out only really begins at 10:30pm, or later. If you go looking for dinner at 8pm you might be met with blank looks.
Persevere, though, and Valencia's vibrant food scene will reveal itself.
Moorish invaders brought rice with them to the seafood-rich region, and the rather tasty result was paella.
We order one in a beachside café on our final evening in Valencia, and the waitress tells us it's best to share one of these huge pans of rice, fish and veg.
Given how wonderful the prawns are this isn't as easy as it seems, but the advice is sound.
Why not share in The City of Joy?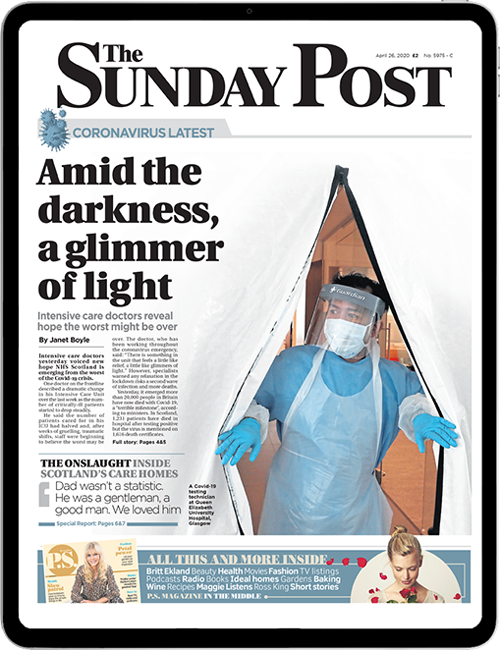 Enjoy the convenience of having The Sunday Post delivered as a digital ePaper straight to your smartphone, tablet or computer.
Subscribe for only £5.49 a month and enjoy all the benefits of the printed paper as a digital replica.
Subscribe