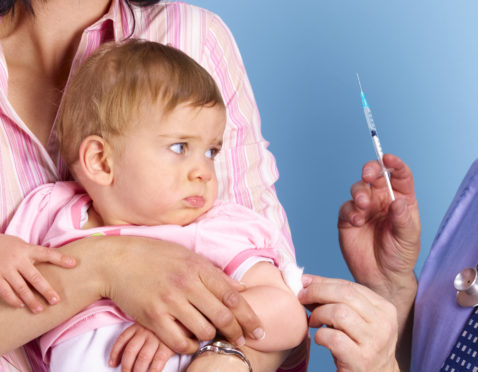 Scotland's leading vaccines expert has urged parents to ignore "misinformation" on the internet and ensure children receive their jabs.
After Britain lost its measles-free status with the World Health Organisation, Dr Kevin Pollock, a leading epidemiologist, described the illness as incredibly infectious and said cases were on the rise here.
He said the MMR vaccines controversy, which made unfounded links with autism, led to concerns over the possible side effects of vaccinations. He added his own four-year-old daughter had received her injections and said the jabs were safe.
Dr Pollock, senior research fellow at Glasgow Caledonian University, said: "Measles is incredibly infectious. I think many people have a misconception it is a trivial disease and is just a rash.
"Prior to vaccination we experienced hundreds of thousands of cases of measles in Britain. Such diseases became rare due to the uptake of vaccination – but these diseases can come back.
"There has always been anti-vaccine sentiment with people concerned about side effects.
"My concern is over misinformation online. Parents go online and tend to look for the side effects of vaccines rather than the benefits.
"Social media also gives incorrect information. I try to correct people on Twitter but often they're not interested."
Dr Pollock said: "Parents and carers should take up the vaccines and those who missed out on vaccines in the past should contact their GP."