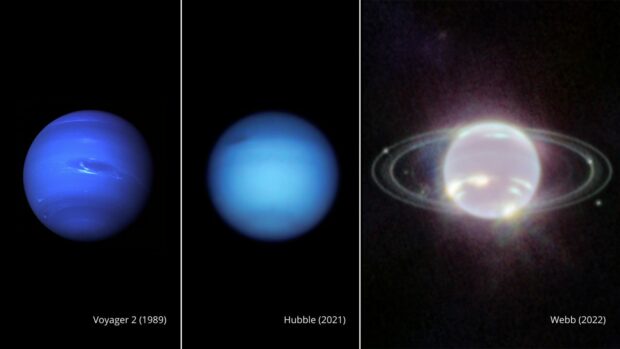 Uranus and Neptune are the most distant and mysterious planets in our solar system.
Writer and astronomer Carolyn Kennett tells Laura Smith the Honest Truth about these ice giants, from their discovery, surfaces and orbits to their multiple moons and future exploration
---
When was Neptune first discovered?
On the night September 23, 1846, astronomers Johann Gottfried Galle and Heinrich Louis d'Arrest turned the telescope at the Berlin Observatory to nearly within one degree of the planet and hunted it down.
The discovery came off the back of a communication with Urbain Le Verrier, the director of the Paris Observatory who had mathematically predicted the planet's position and had told them where to turn their scopes.
What about Uranus?
A German amateur astronomer named William Herschel discovered Uranus from his back garden in Bath. He first observed it in 1781 and thought he had been watching an unusual comet. It would take another two years for it to be recognised as a planet.
What do we know about these two planets?
Uranus is the seventh planet from the sun and orbits 2.88 billion kilometres away. It's the third-largest planet in the solar system. As a gas giant, it is predominantly made of hydrogen and helium and its blue-green colour comes from methane. It is the coldest planet in the solar system. Currently we know of 27 moons, which are named after characters in Shakespeare's and Alexander Pope's work.
The two planets have much in common, Neptune is a deeper blue in colour and both are gaseous. Their frigid temperatures and composition make them known as Ice Giants.
Neptune is the most distant known planet in our solar system, orbiting at 4.495 billion kilometres and has 14 moons. Neptune takes 165 years to orbit the sun, therefore it's incredible how active it is on the surface. This activity cannot be driven by the sun's rays but internal heat lasting from its formation.
What can you tell us about the Voyager 2 flypast?
Voyager 2's journey was extended to include Uranus and Neptune and it arrived at Uranus in 1986. During its flypast it imaged a bland featureless planet and its five largest moons. The surface detail of these moons showed geological variety that was unexpected. It also discovered 11 previously unseen moons.
Voyager 2 continued its journey to Neptune and arrived in 1989. They found a planet with the strongest winds in the solar system and imaged the storm named the Great Dark Spot. The flypast discovered four rings and five moons orbiting the planet.
What makes Uranus unique?
Uranus is unique as it has a severe tilt of almost 98 degrees and it spins in a clockwise direction, rather than anticlockwise like Earth. This gives it unusual seasons lasting 21 years and, when Hubble started imaging it annually, it found that Voyager must have gone at a particularly quiet period in the planet's history. The planet showed activity on its surface and there are dark spots and white polar clouds.
James Webb telescope sheds light on earliest galaxies to date
Do you think Nasa will revisit these planets?
Absolutely. Both worlds are unexplored and there is a lot astronomers don't know about them. Nasa is developing a flagship mission to visit Uranus by 2049. As telescopes have looked outside the solar system, more Neptune-like exoplanets have been discovered than any other class, so it is vital we gain more understanding about these enigmatic planets and why they are so common in the wider universe.
What is interesting about Neptune's moon, Triton?
Neptune's moon, Triton, is one of the jewels of the solar system. A captured Kuiper Belt object the size of Pluto, it originally had its own orbit around the sun and would have been known as a dwarf planet. Neptune's gravity gradually influenced it to become one of its moons and this likely disrupted the whole original system, including Neptune's five rings.
---
Uranus and Neptune by Carolyn Kennett is published by Reaktion, £25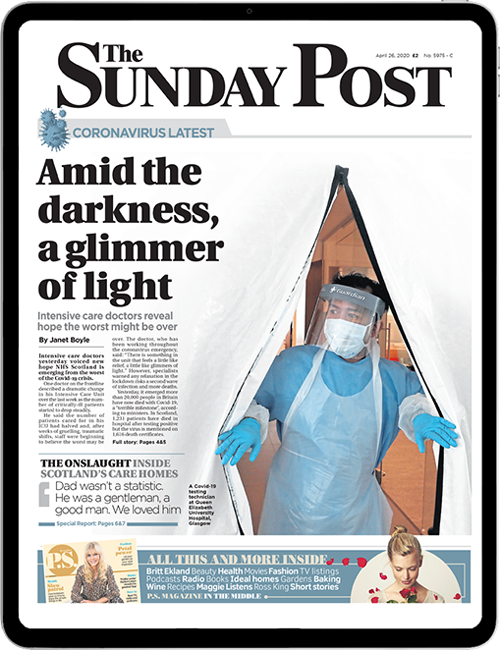 Enjoy the convenience of having The Sunday Post delivered as a digital ePaper straight to your smartphone, tablet or computer.
Subscribe for only £5.49 a month and enjoy all the benefits of the printed paper as a digital replica.
Subscribe