A family who live on a remote farm sent Raw Deal an SOS from their vehicle after it broke down on the approach to a busy motorway bridge, leaving them stranded.
Kieran and Linda McCullough, from Argyll, were with their nine-year-old son Lewis when their Ford Ranger conked out last month near the Erskine Bridge in West Dunbartonshire.
"It was the umpteenth time it had cut out and we were at the end of our tether with it,' said Kieran, "Our eldest boy Lewis suffers from a rare form of neuralgia and has had to have 14 teeth out.
"We absolutely need a reliable vehicle for our many trips to the Queen Elizabeth hospital in Glasgow for his treatment.
"Breaking down on the bridge hours from home was the final straw. It was very upsetting for Lewis, so I emailed Raw Deal from the car."
The McCulloughs have three young sons and live and work on a farm near Achnamara.
They leased the pick-up three years ago and pay almost £400 a month for it – but Kieran has had numerous problems with the truck since October and it has been off the road a number of times. "The first time it broke down it was due to a fuel issue," Kieran, 41, said. "It was at a Ford garage in Glasgow for six weeks.
"We didn't get provided with courtesy vehicle. Living on a farm and having three kids, this was extremely inconvenient.
"One time the Ranger cut out on the road when I had a load of ewes in the back. As well as this being a dangerous thing to happen, the sheep were distressed and the situation quickly became a nightmare."
Kieran got the vehicle back in mid-November but it broke down again in January.
"The garage couldn't take it in for weeks and we were again left without a vehicle until we were provided with a courtesy pick-up at the end of February," he said.
The McCulloughs again made the five-hour round trip to Glasgow to collect the car from the garage on March 11 but on the way home it cut out again – this time on the approach to the Erskine Bridge.
"Four and a half hours later the AA came out," Kieran said. "Ford Assist did arrange a courtesy vehicle but we didn't accept it because we had to bring it back to Glasgow the next day and that wasn't possible.
"We ended up getting a friend to drive two and a half hours to collect us."
When Kieran messaged Raw Deal from the motorway hard shoulder, we immediately contacted Ford and the company quickly swung into action.
Although the warranty on the Ranger has expired, a Ford technical team has now identified the issue with the car and is awaiting replacement parts. Meantime, the McCulloughs have been provided with a courtesy vehicle.
Ford said: "Our customer relationship team was first involved in this case in October 2020, when the vehicle had a wiring loom replaced under warranty
"We were contacted again in February about what is an intermittent fault involving the fuel filter housing.
"The vehicle is currently undergoing testing at the dealership, which has been asked to involve Ford's technical team. A courtesy vehicle is being provided."
Kieran thanked Raw Deal for intervening. He said: "I have a year left on the lease and it is vital that the car is fixed properly or replaced altogether as we still have long trips to hospital in Glasgow with our boy and we can't face being stranded hours from home again.
"We have had enough of being messed around and have lost all faith in this car."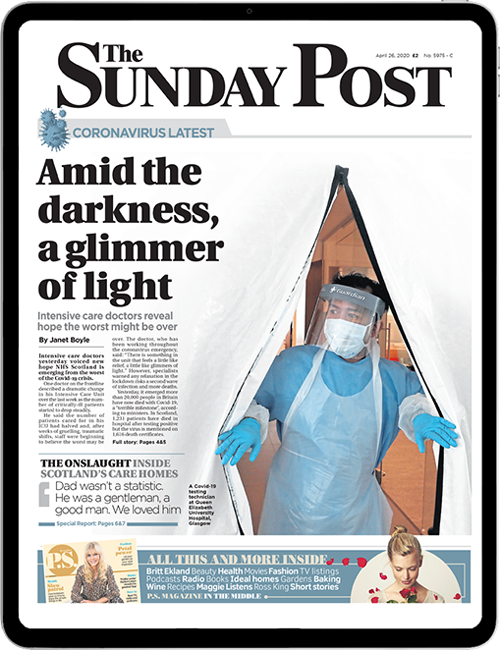 Enjoy the convenience of having The Sunday Post delivered as a digital ePaper straight to your smartphone, tablet or computer.
Subscribe for only £5.49 a month and enjoy all the benefits of the printed paper as a digital replica.
Subscribe