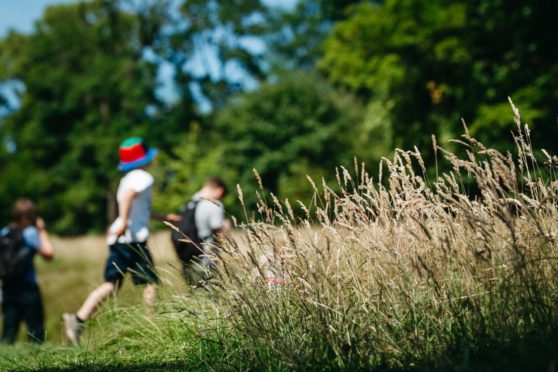 The ability of children to have fun outdoors must not be undermined by a drive to let parks grow wilder, campaigners have warned.
Local authorities have stopped cutting grass in parts of their parks to encourage biodiversity ahead of the COP26 climate change summit in November.
Scottish ministers have committed to a target of rewilding 30% of land and sea by the end of the decade and a poll conducted for the Scottish Rewilding Alliance found that 76% of people in Scotland support the large-scale restoration of nature to the point it is allowed to take care of itself. However, critics have suggested cash-strapped councils have used the drive to save money on maintenance.
And Marguerite Hunter Blair, chief executive of Play Scotland, fears the move may discourage children from playing in parks.
She said: "Parks should be managed primarily for public access and recreation. Some wilder spaces in public parks may be good for biodiversity, but they must be no less accessible and safe for children's play. For example, the presence of dog faeces and evidence of anti-social behaviour is no more acceptable in wild spaces in parks than it is in intensively managed spaces.
"While making places wilder and increasing access to natural spaces is welcome, it must not be at the expense of children's outdoor play opportunities. Play Sufficiency Assessments (PSAs) should be carried out to determine local needs."
Play Scotland successfully campaigned for amendments to the planning act which forced councils to consult children on changes to their local area. The group is working with local authorities to develop guidance for PSAs as part of the implementation of the duty.
We told in March how councils were looking to scale back their grass-cutting programmes, claiming the natural look was popular.
West Lothian Council has created more than a dozen wildflower meadows in parks. Falkirk Council is creating 35 wild grassland areas, and Stirling Council has stopped cutting the grass on swathes of some parks.
In 2018 Borders Council identified a number of areas where grass cutting is restricted to once a year. Aberdeen City Council is working to reduce the frequency of grass-cutting, and East Dunbartonshire has, in the last 10 years, turned 65,000 square metres of park and open spaces into wildflower meadows. Richard Bunting of Rewilding Britain, a coalition of environmental groups that promotes biodiversity, said councils in Scotland must consult children before grass cutting is cut back.
He said: "It's not about creating wild areas that people can't use. It's about allowing people to reconnect with nature and wild spaces. If you're rewilding parks it's important to do it in a way that works for people.
"If councils get it right and do it in a sensitive way, it can be really beneficial. That's not to say they are all getting it right all of the time.
"Rewilding is not about land abandonment. It's not about letting places go. It doesn't need to be like that. You don't want situation where there are no go areas or areas which are a risk to health. If we get it right, nature will benefit health. You want it to work in a way that kids get into nature and are inspired by nature."
Iain Macdonald a biodiversity officer with Nature Scotland, the public body that advises government ministers, said: "We're in favour of areas for biodiversity in parks but that comes with a sensibility warning. Kids like to play in short grass and we certainly wouldn't want to remove all grass that kids like to play on. That's not what we're about.
"What we would like to see is better habitats within urban green space which would allow species to move from A to B without having to cross large areas of short grass.
"It improves human mental health looking at wildlife – looking at a flower, smelling a flower, watching a bumblebee.
"Last year Nature Scot commissioned a survey and 70% of people felt that spending time outdoors in nature helped them to de-stress and 56% said it improved their physical health."
The Scottish Government said: "PSAs were introduced as a new duty on planning authorities in the 2019 Planning Act. We are taking forward secondary legislation on PSAs alongside new regulations on Open Space Strategies.
"When the regulations come into place we expect local authorities to adhere to their statutory duty."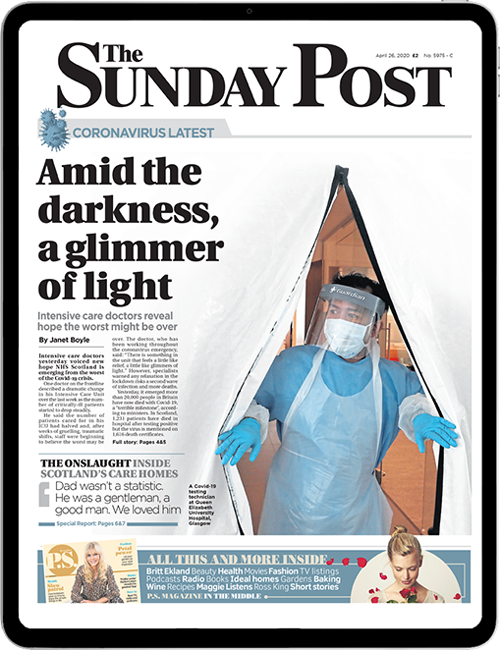 Enjoy the convenience of having The Sunday Post delivered as a digital ePaper straight to your smartphone, tablet or computer.
Subscribe for only £5.49 a month and enjoy all the benefits of the printed paper as a digital replica.
Subscribe