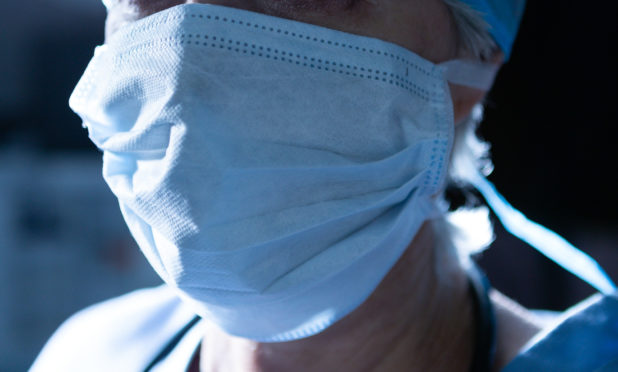 I am astonished the health board was not prosecuted… the consequences could have been disastrous

– Emeritus professor of bacteriology Hugh Pennington
An official ­inspection exposed a catalogue of ­serious failings in infection control at a hospital weeks before dirty air and water were blamed for the death of patients, we can reveal today.
The failures were so ­serious that, after being shown the damning nine-page report, one leading expert voiced surprise that managers in charge of the Queen Elizabeth University Hospital in Glasgow had not faced criminal prosecution.
A report from the Health and Safety Executive (HSE) was sent to the Glasgow health board's chief executive in November 2018 and listed a raft of problems with how staff were trained and equipped to deal with highly contagious diseases.
An accompanying letter from the HSE demanded urgent action to protect staff, patients and the public.
But, within weeks, two patients had died because of an infection linked to pigeon droppings carried through the ventilation system.
Since then, dirty tap water has been blamed for the deaths of two young patients as parents accused managers of concealing the scale of the problems at the so-called super-hospital on the banks of the Clyde.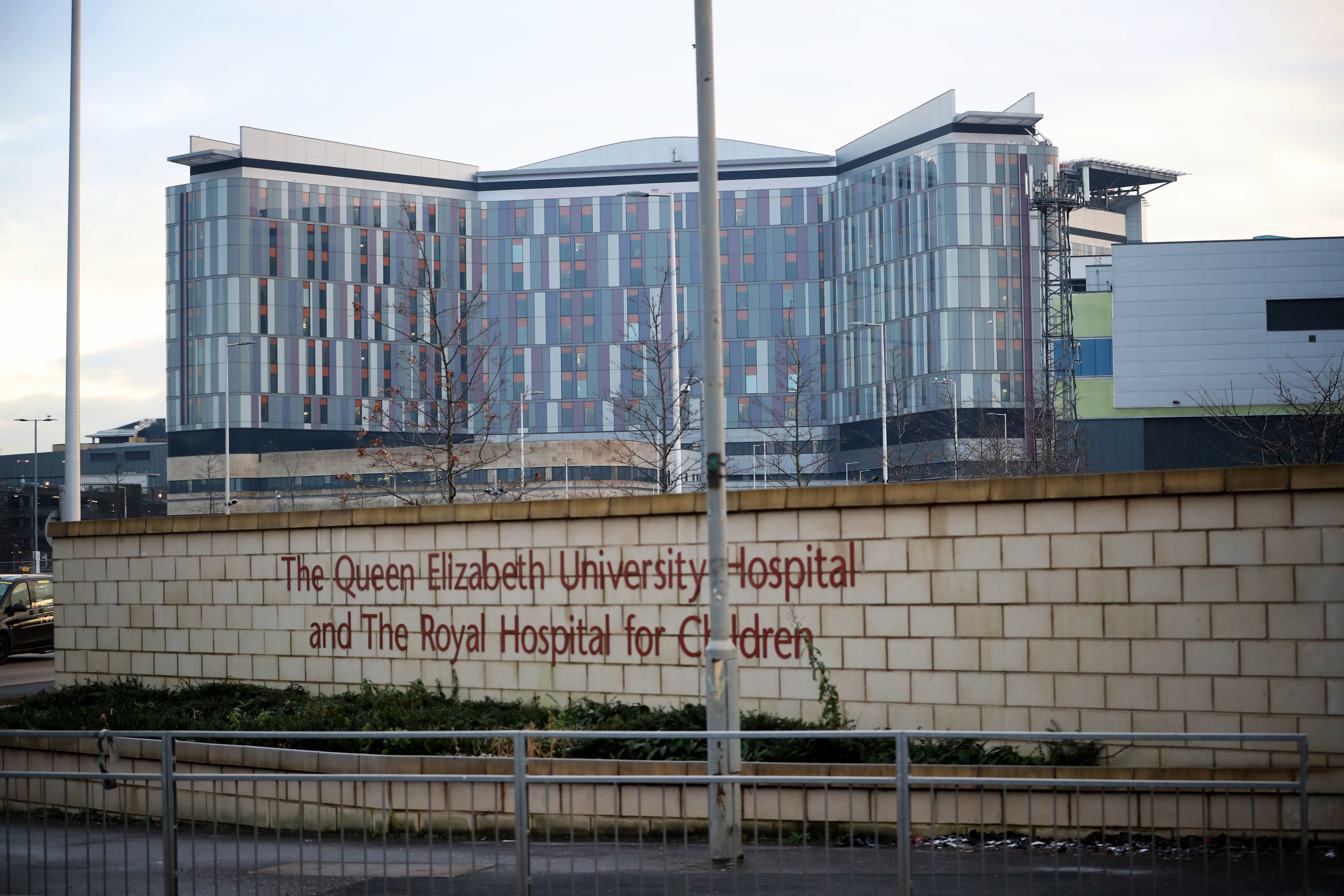 On Friday, the Scottish Government imposed special measures on Greater Glasgow and Clyde Health Board, putting an oversight board in place as Health Minister Jeane Freeman said there were issues over infection and control.
Today, we can reveal ­inspectors found managers had failed to give staff the most basic training in the use of equipment to care for patients suffering from some of the most infectious and lethal diseases, including Ebola and Lassa fever, more than a year ago.
The flagship hospital, that had cost £842 million when it opened in 2015, was failing to provide enough training on the use of protective masks, background health checks, and monitoring of staff working with infectious patients.
HSE inspectors found staff treating patients with infectious diseases broke even the most basic rules – including removing safety equipment while still inside patients' rooms instead of going outside to a pre-­prepared decontamination zone.
One senior nurse was ordered to treat a patient suffering from a viral haemorrhagic fever (VHF) – among the world's deadliest and most contagious diseases – after just one hour of on-the-job training.
Infectious diseases expert professor Jack Lambert, of Dublin University, described the report's findings as "utterly shocking".
He said: "These are basic errors and absolutely should not be happening in a modern hospital.
"The consequences could have been catastrophic.
"Not only could VHF-type ­diseases have been spread from patient to staff, it could have spread to the public, and that could be catastrophic.
"Having a nurse treating a VHF patent after just one hour's on-the-job training is downright dangerous, as is removing protective equipment while in an infected patient's room.
"We must wake up to the ­dangers and ensure staff are fully trained, and that means regular, up-to-the-minute ­training, they are fully equipped and know how to use protective gear to ensure there is no cross-contamination and infection is contained.
"This requires proper investment, and it's something I'm just not seeing."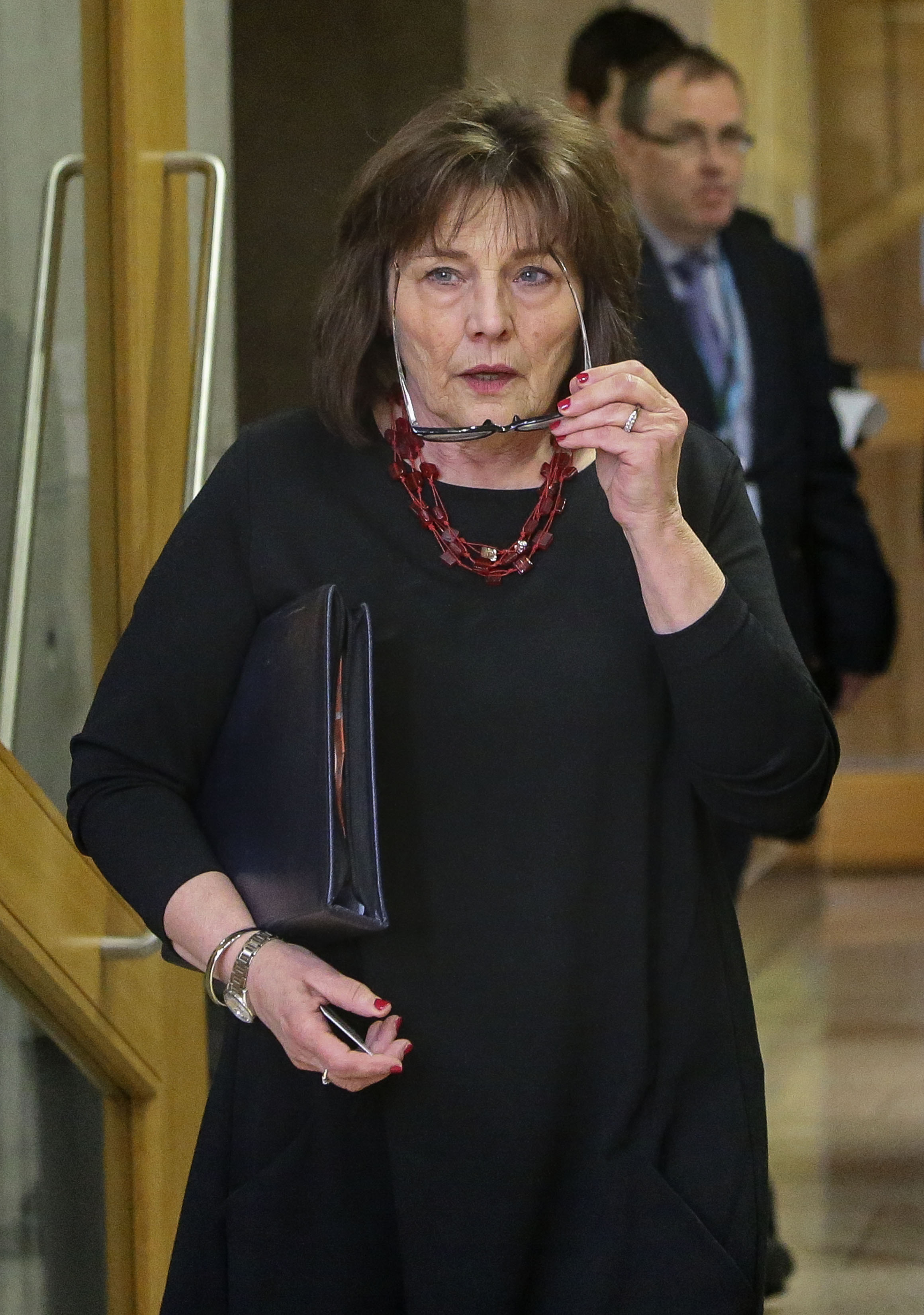 Hugh Pennington, ­emeritus professor of ­bacteriology at Aberdeen University, said: "I'm astonished NHS Greater Glasgow and Clyde did not face criminal charges or other tough sanctions, as the consequences could be disastrous.
"Cases of viral haemorrhagic fevers are very rare of course, but they do happen and the rules are there for good, sound reasons.
"Failure to follow them could result in infection being passed from patient to staff and then to the greater community."
Inspectors also found staff not immunised for TB working in high-risk infection areas, who had not been advised of the potential dangers.
Professor Pennington said: "Employers have absolutely no excuse for not fully protecting their staff. It is clear they are missing out on doing the proper checks."
The hospital was where nurse Pauline Cafferkey was treated for Ebola after contracting the killer infection while working for Save The Children in Sierra Leone.
Glasgow's QEUH campus includes the Royal Hospital For Sick Children, where it emerged 10-year-old cancer patient Millie Main died in 2017, almost certainly after picking up an infection from dirty tap water.
The death of three-year-old patient Mason Djemat on the same ward three weeks earlier is now the subject of a police investigation.
A whistleblower, who passed the report and a dossier of other reports and correspondence exposing serious failures in management to The Post, said the infection scandal could go back years.
They said: "There has not been adequate training for staff working in infectious diseases, and no pre-employment screening, allowing staff with no BCG vaccination for TB to work in infection wards.
"What is more worrying is that staff have never been informed of those breaches, despite being required to be made aware under the Health and Safety at Work Act.
"The worst-case scenario is that staff have been exposed to TB," they added.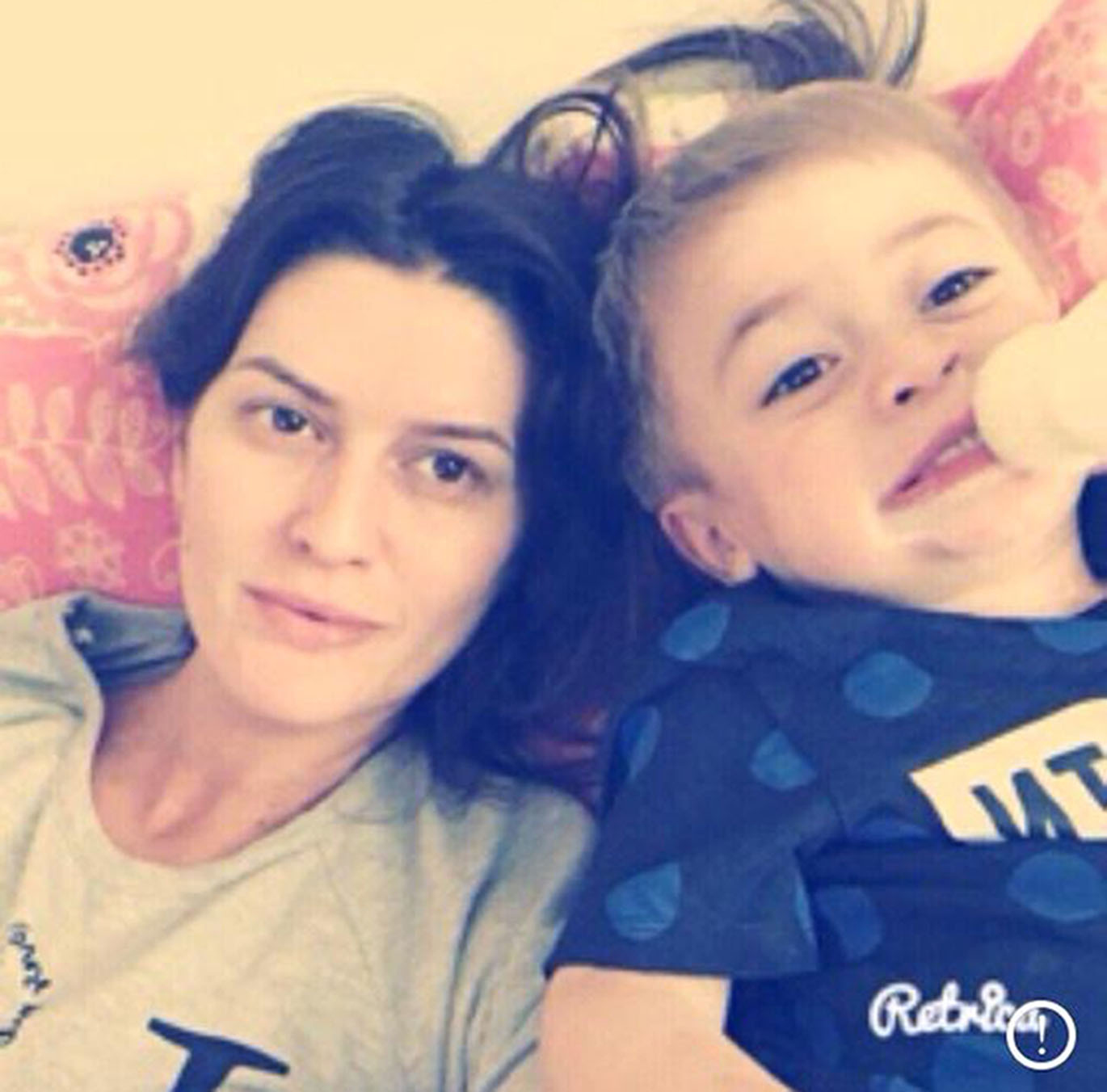 The whistleblower warns hundreds of staff, patients and visitors may have been put at risk of infection, including some of who have moved to other hospitals or who have since retired.
Scottish Conservative Shadow Health Secretary Miles Briggs said the inspectors' findings were "utterly shocking".
He said: "We have a duty of care to patients. But we also have a duty of care to our NHS staff and this shows a complete lack of that."
Scottish Labour health spokesperson Monica Lennon said: "Tragic events and infection fears at the Queen Elizabeth University Hospital have been cloaked in secrecy for too long.
"Following serious ­allegations of cover-up and miscommunication, NHS Greater Glasgow and Clyde has rightly been put into special measures by the Scottish Government, but as new revelations continue to come to light, it is hard to see how the leadership of the board can be trusted to continue."
The HSE confirmed it had identified "material breaches of health and safety legislation" and it issued an improvement notice to ensure staff were provided with protection equipment to control exposure to biological agents by inhalation.
A spokeswoman said: "A ­separate Improvement Notice was issued which required health surveillance for staff carrying out domestic activities who may be liable to be exposed to substances hazardous to health.
"Both notices have now been complied with."
NHSGGC said: "We already had suitable respiratory protective equipment, protective gloves and health surveillance for staff in place but the Health and Safety Executive identified they needed to be enhanced.
"We prepared and ­implemented an action plan that was submitted to the Health and Safety Executive in late December 2018.
"Hundreds of staff have since been trained in the use of advanced Personal Protective Equipment, with a particular focus on VHF.
"As well as this, every staff member with a desktop PC can access an icon that directs them to the most up-to-date national guidance and training resources for VHF, which can be accessed at any time."
Patrick McGuire, of Thompsons Solicitors, who represents families whose children have been infected while being treated at the hospital campus, described our revelations as 'startling'.
He said: "Our investigations had already indicated something was badly wrong at this hospital, but this new evidence takes it to a whole other level."
---
Nine pages of condemnation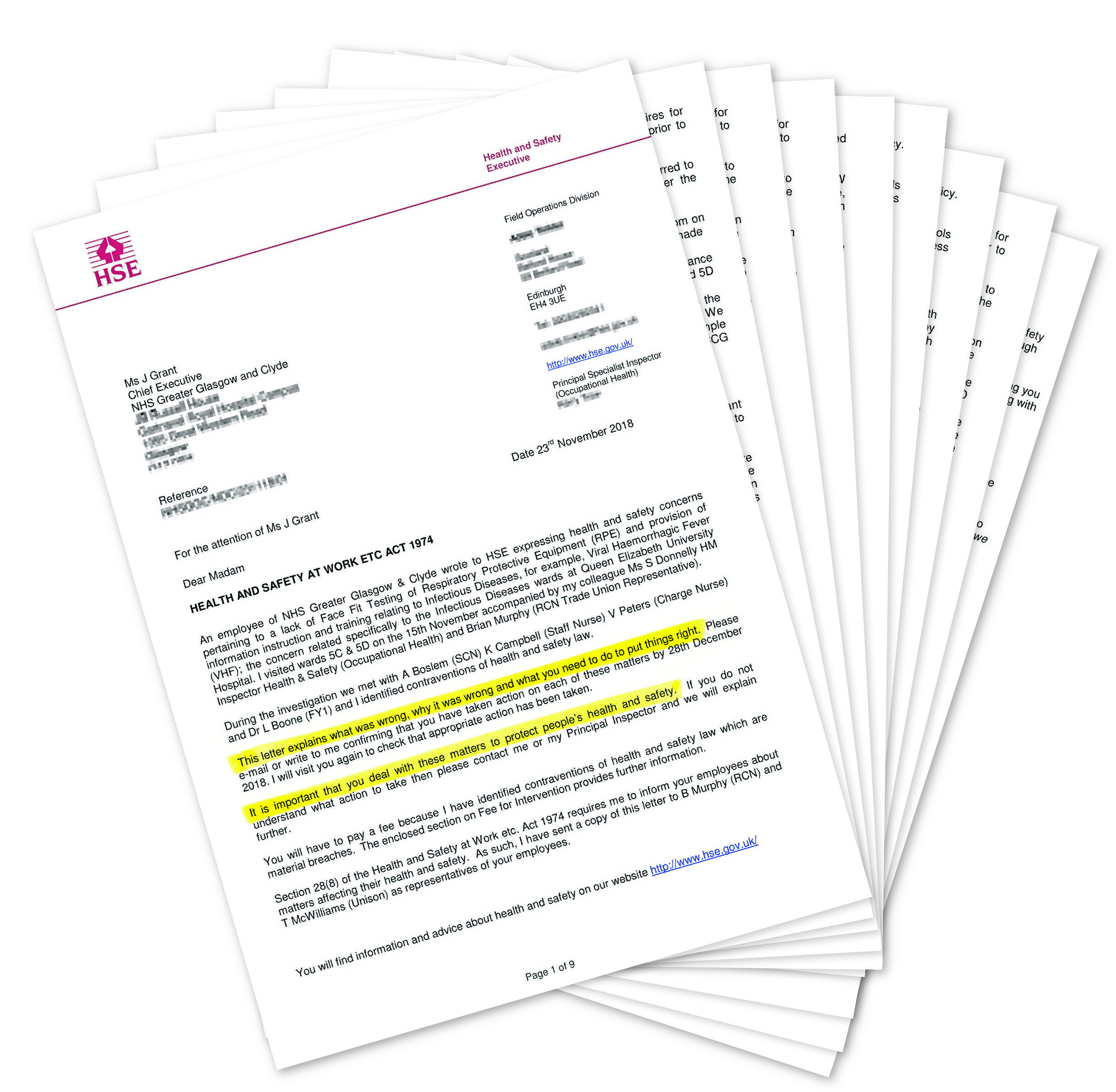 The nine-page report prepared by Health and Safety Executive investigators could not have been clearer or more damning.
The report and covering letter sent to Jane Grant, chief executive of Greater Glasgow and Clyde Health Board, on November 23 last year exposes a litany of serious failures in how staff were equipped and trained to deal with the most infectious diseases.
The health board did not have an official policy for the handling of deadly viral fevers.
Only two out of 12 specialist staff treating patients with highly infectious viral haemorrhagic fevers had the fitting of their face mask properly tested, as required by regulations.
One member of staff treated a patient with a viral haemorrhagic fever after just one hour's training.
Staff treating such patients were told to remove protective equipment before leaving the patient's room – a direct breach of national infection control guidelines.
There were no records of the training staff had received for dealing with some of the riskiest infections.
This letter explains what was wrong, why it was wrong and what you need to do to put things right…It is important that you deal with these matters to protect people's heath and safety
Staff not immunised for tuberculosis (TB) were working in high-risk infection areas, and had not been advised of potential dangers.
Staff who had shown TB symptoms were left to wait for an appointment for further monitoring.
And four staff from one ward who had multiple TB symptoms had not been referred for any further monitoring.
Only four out of 27 medical staff working on wards that treat patients with TB had the fitting of their face mask properly tested.
Six of the 27 medical staff actually failed the face mask fit test. Only two of 41 nurses working on one of those wards had passed the face mask fit test.
Staff were unaware that, under national regulations, if they failed the face mask fit test they should not be exposed to respiratory hazards such as working with patients with airborne TB.
---
The patient
It's clear there was something very wrong in that place
The mum of a girl who picked up infections while fighting leukaemia at the Royal Children's Hospital yesterday blamed the contaminated water supply.
Mum of four Charmaine Lacock's daughter Paige, three, was a patient at the hospital in September last year.
Charmaine, 41, from Knightswood, Glasgow, said: "Paige was in remission when she was struck down with an infection in her Hickman line.
"We were told she had a staphylococcus infection at the site of the line. It had to be removed.
"We were told Paige was very ill and had to be pumped full of antibiotics.
"We asked how that happened, but we've still never had a proper answer."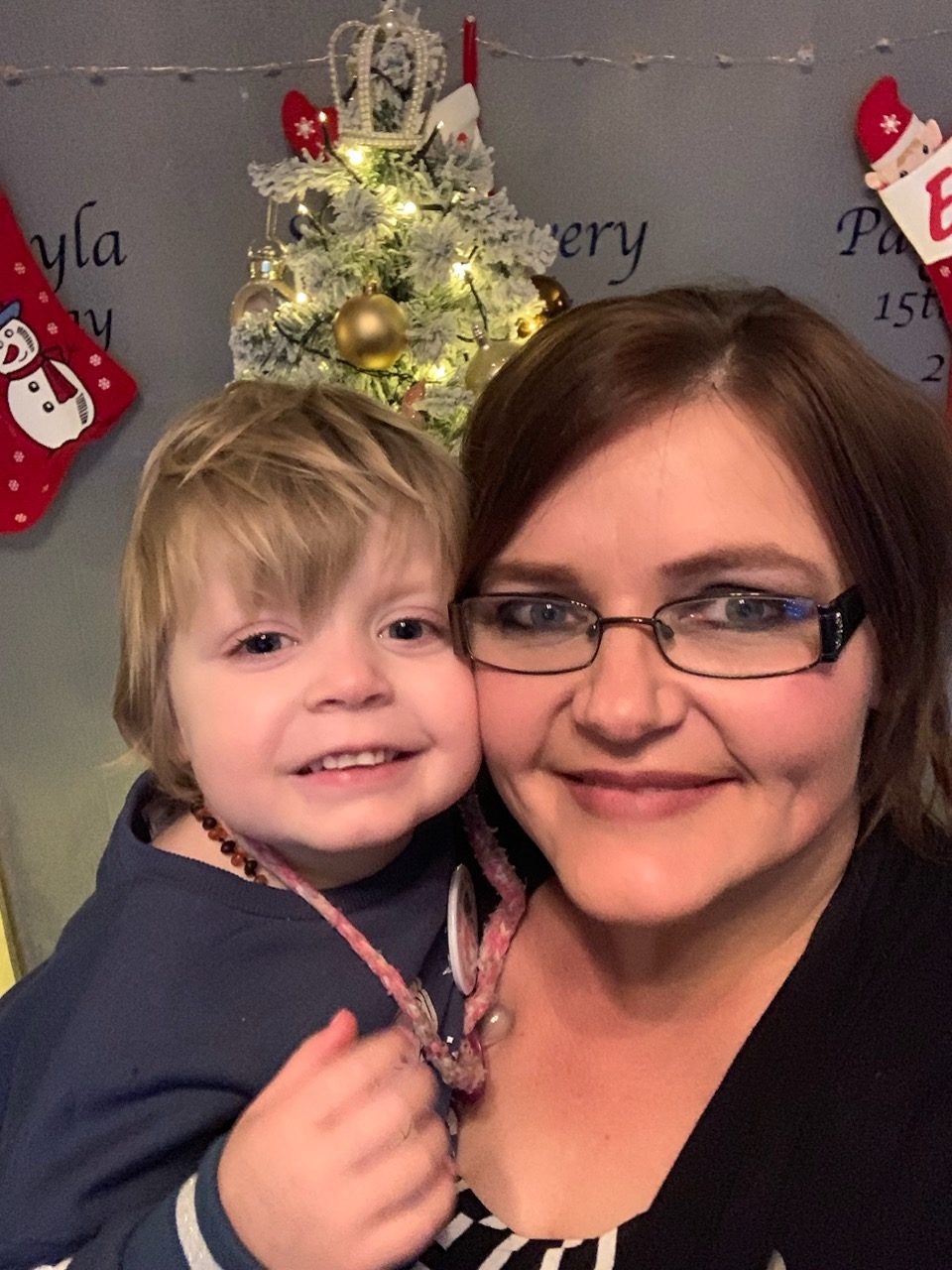 Charmaine said she remembers washing her daughter in a bath just before the infection struck.
She said: "At the time, you don't add things up. Looking back, like so many of the other parents who had kids in the same wards, I'm convinced it somehow came from a contaminated water supply or the plumbing at the hospital.
"The staphylococcus returned for second time a few weeks later.
"In March, Paige became ill again and we were told this time they had found pseudomonas, which can be difficult to treat. I asked again where it came from, but was never given a straight answer.
"We kept being told the microbiologist would speak to us, but they never did.
"When we raised concerns and insisted blood samples had to be continually taken, we were made to feel as if we were being unreasonable.
"We will always be grateful that our little girl is here and is getting better and stronger all the time.
"But it's clear something was very wrong in that place."
NHS Greater Glasgow & Clyde chief executive, Jane Grant, said: "Rebuilding trust and confidence with families is our priority. I have written again to parents this week to invite anyone who has unanswered questions to meet me."
A health board spokeswoman said all parents had been invited to a meeting with the chairman, chief executive and medical directors which took place on November 2. She said Charmaine had been offered further meetings with staff, and with professor Craig White, a senior medical officer with Scottish Government.
---
The whistleblowers
Warnings repeatedly ignored by bosses
Whistleblowers raised the alarm over poor infection control at the hospital where a 10-year-old girl died just days after her death.
Milly Main contracted an infection in 2017 while recovering from leukaemia at the Royal Hospital for Children, part of the Queen Elizabeth University Hospital.
Days later microbiologists there launched a formal whistleblowing procedure.
The attempt to warn bosses about the problem, and force them to do something about it, was revealed in a submission to a Holyrood committee looking at problems at the hospital.
The letter, from a retired microbiologist, said they had begun raising concerns about infection control in 2014. They said some issues were addressed, some were not.
But the microbiologists then went further, launching a formal whistleblower procedure in September 2017, days after Milly's death on August 31.
The whistleblower wrote: "We felt this was a last resort option as issues, some of which we felt to be critical, were not being fully addressed. The driving force was our concern for patient safety."
But, despite this, not enough was done and in early 2018 they wrote to a senior manager at health board NHS Glasgow and Clyde.
Milly's death and that of three-year-old Mason Djemat only came to light after a whistleblower contacted Labour MSP Anas Sarwar.
Mr Sarwar said: "It's clear staff repeatedly raised issues about the water supply with senior management, but they weren't listened to. Even when the revelations finally came to light, the health board continued to attempt to silence brave staff."
A spokeswoman for NHS Greater Glasgow and Clyde said: "We have a robust whistleblowing policy which enables staff to raise concerns and have them dealt with in full confidence. We investigated a number of concerns in 2017 – which have all been dealt with – with a full and transparent governance of the concerns and action plan."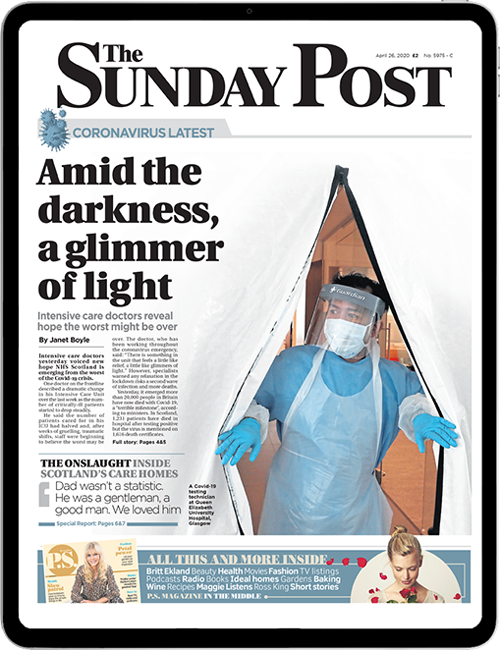 Enjoy the convenience of having The Sunday Post delivered as a digital ePaper straight to your smartphone, tablet or computer.
Subscribe for only £5.49 a month and enjoy all the benefits of the printed paper as a digital replica.
Subscribe