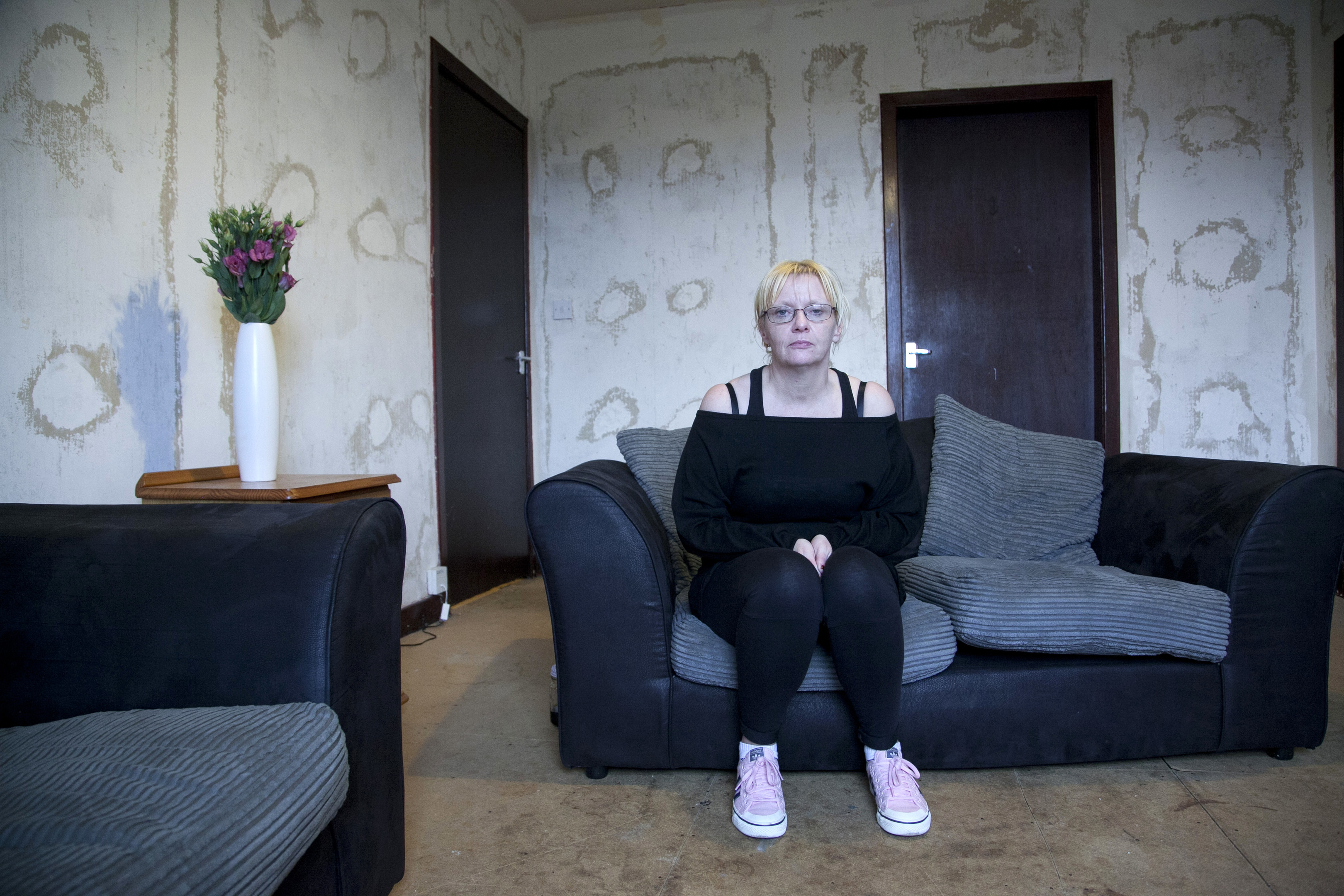 A mum can't heat her home or buy food or Christmas presents for her children after her benefits were stopped in error.
Lousia Kelly's family home has been without heating in sub-zero temperatures because she can't afford to pay her bill.
The 43-year-old, from Dalkeith, Midlothian, only has food for the festive period because her MP has given her food bank vouchers.
Sobbing, the mum-of-five said: "This has been the worst year. I try not to even mention the word Christmas in the house."
Lousia was advised to switch all her government support to the controversial Universal Credit system after having her employment support stopped because of a missed medical appointment in August.
She quickly had her payments reinstated and was given a rebate so cancelled the switch – then found out her child tax credits had been stopped.
Five months later, it has still not been reinstated.
Universal Credit combines six benefits into one single monthly payment and Lousia thinks she has fallen through the cracks as her social security accounts were merged.
Her younger kids who still live at home – Shannon, 16, and 18-year-old Brendan – will now go to their grandparents' for Christmas to try to enjoy the day.
But the hardship has taken its toll, with Lousia, who is being supported by Midlothian MP Danielle Rowley, having less frequent visits from her granddaughters.
"They are seven years old and three months old and, since things have been difficult, I don't like them coming over so much," she said.
"Last week, when things were at their worst, we sat in one bedroom to try to keep warm.
"This has been absolute hell. It's almost Christmas and I don't have a single gift for my kids or grandkids."
Universal Credit has come under fire for taking too long to pay people and experts warned this week that it could cause a rise in evictions from privately rented homes because rent is no longer automatically paid to landlords under the new system.
Under political pressure, Chancellor Philip Hammond cut the waiting time for the first payment from six to five weeks in the November budget.
Labour MP Ms Rowley said: "As a result of the strain on her finances, my constituent has been unable to afford to put her heating on as temperatures have plunged to seven degrees below freezing already this winter.
"She has had to sell off or pawn many of her belongings to get by, and has told her children that there will be no presents this Christmas. The situation is taking a huge toll on her health.
"As most of us look forward to a Christmas period filled with warmth and happiness, the Tories are offering cold comfort to thousands of families."
Citizens Advice Scotland (CAS) has called for a halt to the accelerated roll-out of Universal Credit and published figures which they said show the system risks leaving thousands of Scots in poverty and debt.
CAS Chair Rory Mair said: "We have been monitoring the impact of Universal Credit closely, and we are very concerned."
The UK Government failed to respond when asked for a comment by The Sunday Post.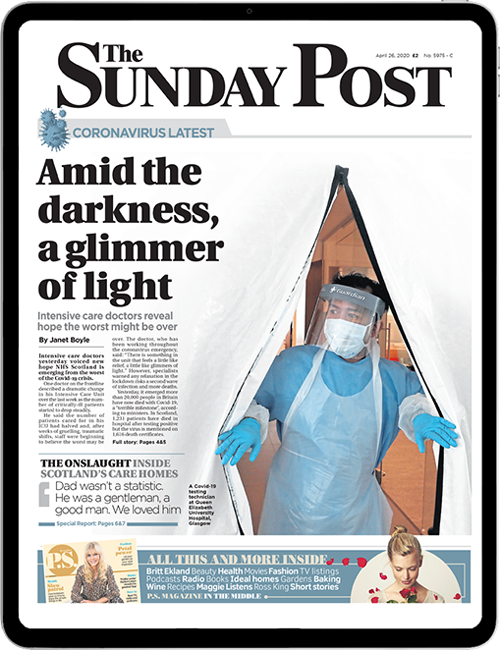 Enjoy the convenience of having The Sunday Post delivered as a digital ePaper straight to your smartphone, tablet or computer.
Subscribe for only £5.49 a month and enjoy all the benefits of the printed paper as a digital replica.
Subscribe