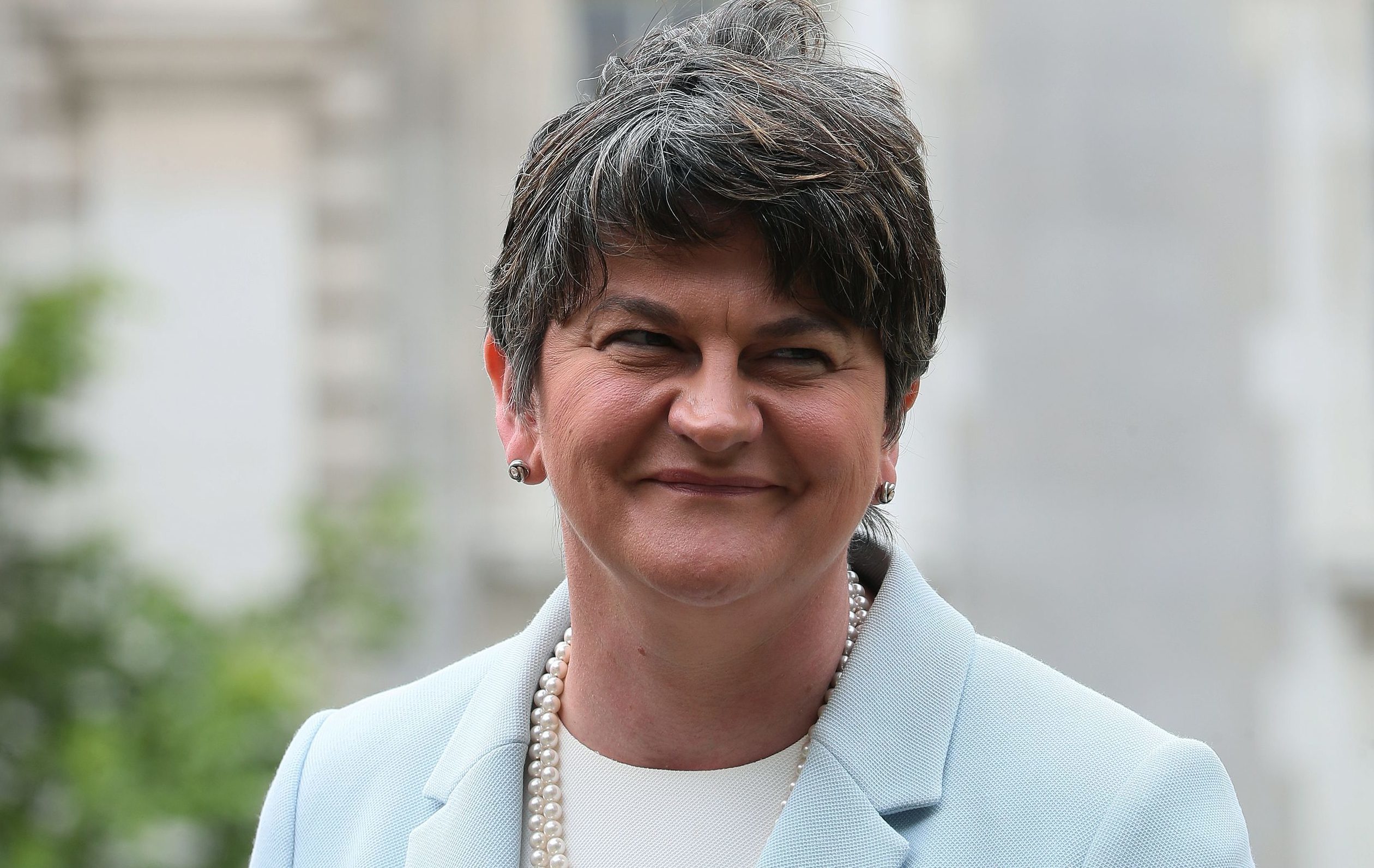 It's ironic the Tories are spending so much time debating how to bolster the Union after leaving the EU, given they have spent the last couple of years tearing it apart in their pursuit of Brexit.
From sticking Union Jacks on every bridge, motorway flyover and frigate to renaming a public holiday as a day to celebrate Britishness, there's a sudden clamour to talk about how to restore patriotism, as if waving a flag can eradicate the reality of the constitutional destruction the Tories have wreaked across these isles with their internal obsession with Europe.
And it was writ large at Tory conference last week with fringe after fringe focused on the Union and how to repair it. I unfortunately missed the "Prosecco and pizza" reception hosted by the Conservative Young Women's group but noted the continental catering theme with a wry smile.
And so, to a debate in which speaker after speaker metaphorically waved the Union Jack and talked about the need for more British branding.
The DUP leader, Arlene Foster, ignoring the damage that her party has done by propping up an enfeebled Government, first with Theresa May and now with Boris Johnson, said that the controversial confidence and supply agreement her party had entered into had reminded the rest of the country of the importance of other parts of the UK.
As if getting into bed with a prime minister pursuing a kind of Brexit that threatens the Good Friday Agreement and sets Northern Ireland on a backward and potentially calamitous step was a price worth paying for just a little recognition.
How needy.
Speakers also included Welsh Secretary Alun Cairns, Transport Secretary Grant Shapps and Andrew Bowie, the MP for West Aberdeenshire and Kincardine.
Bowie joked about how David Mundell had put up an extra-large flag pole at the back of the new Scotland Office building in Edinburgh so that every time Nicola Sturgeon opened the curtains of her office, she would be confronted by a giant Union Jack.
The Tories were never great fans of devolution, but Bowie seemed particularly perturbed by the idea that the power for public holidays had been transferred to Scotland and that the UK Government had "given away" buildings such as Bute House and Edinburgh Castle to the Scottish Government.
But it was to Shapps, a man who finds it difficult to make a choice over which of his monikers to use, never mind choose between English or British, to reveal what this was really all about when he explained that the English had been slow to make the case for the Union because "England is hardly likely to ever vote to leave itself".
And therein lies the problem.
How do you strengthen the Union when prominent Tories like Shapps believe that England is in fact it?
This was full-on English nationalism which felt like an uncomfortable place to be if you're a Scottish Conservative. But then, with the resignation of Ruth Davidson and the surprise conversion of Jackson Carlaw to full-on Brexiteer, the moderates find themselves in a very lonely place.