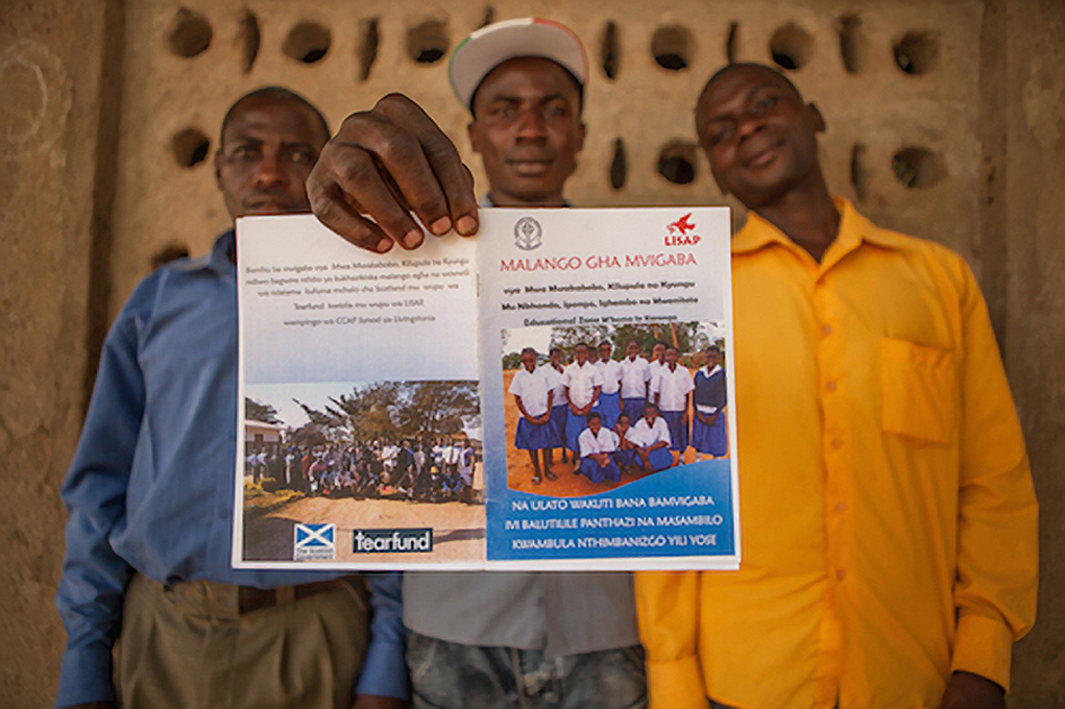 UP to 10 international aid organisations funded by Scottish taxpayers have reported cases of sexual misconduct or financial mismanagement to the government, we can reveal.
Four charities working overseas and backed by Scottish Government cash have now reported sexual abuse or conduct issues.
It emerged yesterday that relief agency Tearfund was among them after admitting a teenager had been the victim of sexual assault by an adult working for a partner agency on a project in Malawi organised by the charity in 2009.
Six reports relating to issues over "financial propriety" on projects funded by the Scottish Government's International Development Fund have also been received by ministers since 2005.
The details have emerged in the wake of the Oxfam abuse scandal in February, which involved allegations of senior staff using prostitutes while delivering aid in Haiti.
It resulted in the charity sector coming under close scrutiny.
The incident reported by Christian charity Tearfund, which has a Scottish base in Glasgow, involved a 16-year-old girl.
She was abused in 2009 by an adult working on a project partially funded by a grant from the Scottish Government.
The aid worker was dismissed and reported to the police, but no charges were brought.
Four organisations in total have now reported historic conduct issues after international development minister Alasdair Allan wrote to charities which had received Scottish Government funding to seek assurances over their safeguarding policies.
In February Scottish Catholic International Aid Fund (Sciaf) said it had dealt with two cases of alleged sexual abuse of children.
Mary's Meals then revealed one of its local staff members had been sacked over an "inappropriate relationship" with a woman.
Christian Aid also reported two incidences of sexual misconduct which occurred overseas, as a recipient of Scottish Government funding.
Yesterday the Scottish Government would not provide further details of the financial conduct issues, including how much money was involved. Ministers have said no taxpayers' money has been lost.
The budget for the International Development Fund is currently £10 million a year.
In a written response to a parliamentary question, Mr Allan said: "Since 2005 the Scottish Government has received six reports related to financial propriety in relation to projects funded from our International Development Fund.
"All were fully investigated and dealt with appropriately by the organisation in question. No Scottish Government funds were lost."
Mr Allan also stated that he had been in touch with the organisations which had notified of historic conduct issues.
"I have spoken to each of the organisations concerned, reinforcing the Scottish Government's position that we will not tolerate such behaviour, and that we expect all incidents of abuse and misconduct to be reported to the appropriate authorities both here, and if the incidents occurred abroad, in that country," he said.
In March the Scottish Government held a summit with charities over safeguarding issues and imposed new conditions on grants, which means funding is dependent on having adequate policies in place.
Scottish Conservative Deputy Leader, Jackson Carlaw MSP, who submitted the question, said: "It is important that the Scottish Government ensures money from its international development fund is being used appropriately."
Tearfund informed the Charity Commission of the incident on February 22 this year.