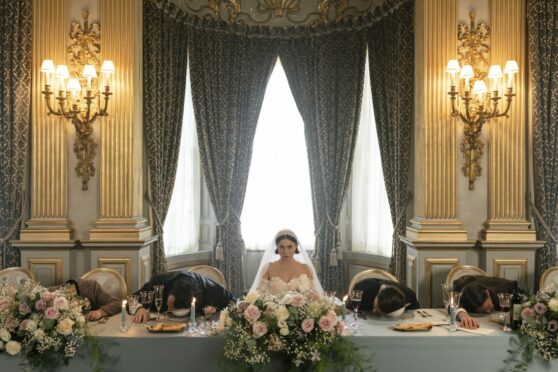 His career started by chance but now Jamie Michie is one of Scotland's most in-demand character actors.
Up next is a starring role in Disney's first British-made series, the big-budget Wedding Season, but the Edinburgh actor's first part only came about because he accompanied a pal to an audition for a community theatre show.
Despite being advised against acting by his uncle, the former Taggart and Holby City star John Michie, more than two decades later Jamie is a busy actor enjoying the best year of his career.
"I had a feeling for acting but maybe I was a bit shy," the Back To Life star said. "A friend of mine was going along to Stockbridge Theatre for a community theatre play and I went along with her. They asked if I wanted to read for a part and I said why not, if I'm going to do this I might as well give it a try, and they offered me one of the main parts and I loved it.
"After it finished I had an empty feeling, and I knew this was definitely what I wanted to do. The theatre said I could be an actor in residence there, it would be minimal money but I'd be in all the shows and that was cool. But I auditioned for drama school and got in, so I came to London, got an agent after my studies, and I've been here for 23 years.
"John and I are extremely close, and he would never sell this job as being about getting to do this or that, or to go here or there; he sold it as a hard gig and one that not many people make it in, because only around 5% of actors are in work. I'd advise people against doing it, too."
But Michie's hard work has paid off with a series of high-profile roles in recent years, none more so than James Donahue, the lead detective in Wedding Season, which launches on streaming service Disney+ this week.
Described as a rom-com action-thriller, it tells the story of Katie and Stefan, who fall for each other at a wedding and begin an affair, despite Katie having a fiancé. Two months later, at Katie's wedding, her new husband and his entire family are murdered.
The police think Stefan did it, Stefan thinks Katie did it, and no one knows for sure what the truth is, so it's up to Michie's character to piece the puzzle together as Katie and Stefan go on the run, beginning an international chase.
"It's a genre buster. There are some really lovely stories running through all of the chaos as the series goes on and the characters pull you in, along with the madness. I think it's a show people will want to binge," said Michie.
"In the back of my head I'd been thinking it would be nice to play a lead detective in a show. The sort of characters I play tend to have a vulnerability – a soft edge as well as a hard edge – and he gets to show his facets and flaws and I think it's really interesting. You see his story unfold and there's layers to it. This was a good, fun part for me."
The series, also starring Rosa Salazar and Gavin Drea, filmed in several countries, including Scotland.
Michie said: "Filming started here, with a couple of weeks at Loch Fyne, which is one of my favourite spots – it's beautiful. When you look around at the scenery, it becomes a character in whatever you're shooting. You become very patriotic and find yourself acting as a tour guide. I love working up in Scotland and the crews are amazing.
"They're struggling, because there is just too much work these days and no one is taking a break. It's really a golden age for TV in that sense."
Michie also stars in Channel 4's highly-anticipated Somewhere Boy, which is coming out in the autumn, and he had a prominent role in the acclaimed cinema release Brian And Charles, which won the audience award at the Sundance festival in London earlier in the summer.
"There's a lot happening, a lot is coming out and it's been a good year," he said. "I think I'm in a good position now. The job can be quite intense and in July I decided I wanted to spend time with my six-year-old son.
"I've never been in a situation before where I turned down jobs – being self-employed, it's hard to say no – but I did and I had an amazing summer with him and now I'm ready to go again. I think it's important to say no, for the right reasons."
As well as a string of stage roles, Michie has built up an impressive TV and film CV over the past 20 years, guest starring in audience favourites like Rebus, Taggart, Midsomer Murders, Lewis and Vera. He spent a year on River City and had eye-catching runs on Game Of Thrones as Steelshanks, Shetland and Deadwater Fell. He says you can never tell what previous role will catch a casting director's eye.
"They might see you in a show and you're in their head for a while before they want to put you in something, so you can't tell what the moments are," he explained. "But a show like Back To Life does very well for me because it's such a funny, flawed character and that was a very successful dark comedy.
"I used to be in a comedy called Borderline, which did really well in America and Australia, and had a strong following here, but they decided not to make any more episodes and you can never question these things. It's a mad business in that sense; when people want you in for a role it's off the back of the weirdest jobs and not what you'd think.
"I remember when I was young and I was in Ultimate Force. It was such a huge ITV show, but after that there was nothing. I know to never, ever believe any hype and to just keep going and to keep grafting."
Wedding Season launches on Disney+ on Thursday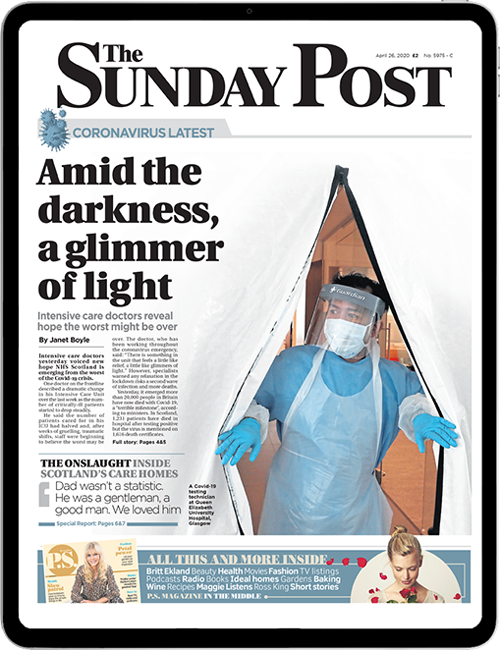 Enjoy the convenience of having The Sunday Post delivered as a digital ePaper straight to your smartphone, tablet or computer.
Subscribe for only £5.49 a month and enjoy all the benefits of the printed paper as a digital replica.
Subscribe