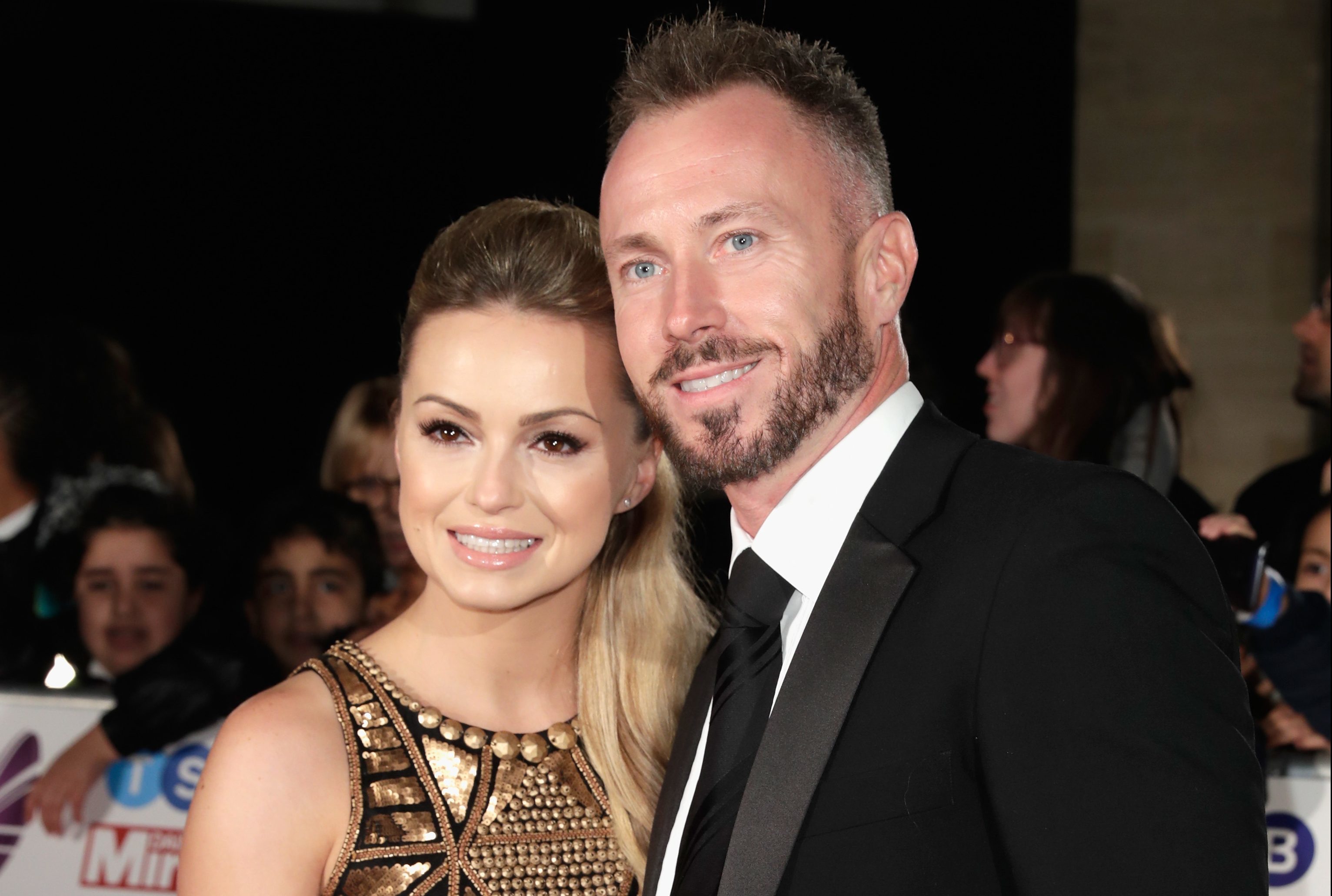 THEY are two of Strictly's most famous professional dancers.
Ola Jordan won it during a decade on telly's hottest show, while husband James was a finalist and one of its most outspoken voices.
Now, ahead of Strictly's grand final and as they take their own show to theatres across the country, James and Ola have settled down to talk to iN10 about their love, lives and hopes for the future.
Polish-born Ola, now 35, was just a teenager when the pair met, followed by James coming to her homeland to ask her to join him as his dance partner in the UK.
"I still remember what he wore," she says, rolling the clock back in her head.
"Light blue jeans, quite tight, a white V-neck vest top and a black waistcoat-style bomber jacket with big pockets. And long hair.
"He was so cool and I just thought, 'Oh, he's lovely'."
Was it a really cool look?
"Looking back, I don't think it was," laughs James, 39. "But I did have more hair back then.
"Ironically, it was my mum who pointed Ola out at a competition saying she was such an amazing dancer. We were dancing together for a year before we started dating.
"So, we became friends before we became lovers. Even now we're best mates.
"We like doing stuff together. We go to the gym with each other, everything apart from playing golf.
"I speak to friends and they say they couldn't imagine being with their wives all the time but for us it works. We still have arguments, we'd be lying if we said we didn't.
"We disagree on things when we're dancing and in life in general, but we work through it and we get on really well as friends."
That friendship comes shining through, the pair chipping in across one another, finishing sentences and teasing each other good-naturedly.
One of their few separations was during 2016's I'm A Celebrity when Ola was the third to be evicted from the steamy Australian jungle.
James admits he "missed her massively. I was so proud of her doing things I know I couldn't do. She was my little hero" – but says living in up in the Versace hotel and playing golf every day eased his suffering just a tad.
As far as being apart more permanently, though?
"It sounds cringey, but I live my life for us both. Ola is my life."
Ola giggles: "Yeah, but you'd be a lot richer, babe!"
James and Ola both joined Strictly in 2006, with James appearing until just after the 2013 series.
He admits he really wasn't enjoying his final year as there were lots of changes he wasn't happy about.
And although Ola remained for another couple of years to complete her decade – her triumph was with Chris Hollins in 2009 – she says she really missed not having him there.
James in particular had plenty to say when he was on the show, even more so now he isn't.
"I'd like to see more of the professionals stand up for themselves," he insists.
"But I think they're scared to because they worry about their position on the show. I liked it this year when Brendan was defending his partner.
"If you have nicey, nicey all the time it becomes a bit boring and predictable. I like light and shade."
James says he sometimes felt he had more expertise in the ballroom and Latin dances he was doing than those critiquing him.
And he wasn't shy in saying it.
"Sometimes it can come across as arrogant and I do get that. But I sleep well at night because I pride myself on being honest and saying what I feel. And 99% of the time I'm right anyway!"
Both say they still love watching Strictly and miss the many friends they made over the years, if not all of the changes they've seen.
One of their greatest joys was dancing together in the group numbers as well as a couple to some of the show's famous music acts.
Ask James what Ola's best attributes as a dancer and he cites her femininity and natural sexiness.
"James is very strong and masculine and he leads you," says Ola.
"That's why we work well together. Latin, particularly, is about the masculinity and femininity."
They'll have plenty of opportunity to showcase that during their James And Ola: Uncensored tour which starts in Blackpool on March 3 and comes to Edinburgh's Festival Theatre on March 20.
"It's not going to be like your normal dance shows with a waltz, a cha-cha-cha and a bit of chat when another couple of dances," reveals Ola.
"The story running through it will be our life in dance, from Poland to England, to falling in love, to Strictly.
"Each dance has a meaning to us and we're hoping for people to feel angry, sad, see the love side. We want to hit their emotions. Every song we choose will be special."
The Uncensored tag makes it sound like a sultry evening and James concedes it will be passionate and, at moments, intimate.
"Latin dancing in particular is supposed to be very sexy. On BBC they won't allow it too sexy. I like to push things to the limit – but this still won't be anything you can't take your children to."
Does Ola ever feel James' outspokenness oversteps the mark?
"I think he can go too far and I'm the one who'll want to rein him in," she admits.
"In saying that, I love that about him because I wish I was a bit more like him. I'm his opposite. Part of me wishes I could be more like him."
A lifetime of dance, practise, competition and the full-on demands of Strictly take a toll and Ola admits: "Our bodies won't take it that much more."
James agrees that "there's a shelf life and you have to know when to hang up your dance shoes."
So what comes next, personally, if not professionally? Kids perhaps?
"Definitely," says James. "Touch wood that we can have children.
"We'd love to have children. If we weren't doing this tour I imagine that we'd be trying for children now. It is very important. If we can is the big question."
And Ola knows that time is passing and family life can't forever be pushed aside for a career and the dance that has always meant everything.
"I do feel the body clock is ticking," she reveals. "You get to this age – most of my friends have kids – so I know I should definitely be thinking about it.
"Everybody's talking about it – my mum and dad, James's mum and dad.
"Everyone is asking but we haven't been trying yet, so we'll see what happens."
In the meantime, there's at least one last big chance for both to don those dancing shoes together again.
n Tickets for James And Ola: Uncensored are available at www.ticketmaster.co.uk