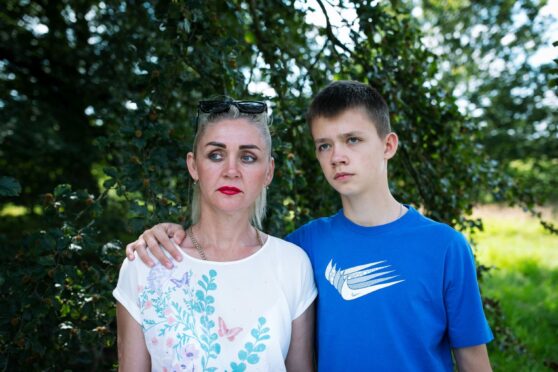 Ukrainian refugees in temporary accommodation fear their children will not be allowed to attend school when classes start in August.
Ministers have said all Ukrainian children who have arrived in Scotland will be educated but some families say they have been told children will not be able to attend until they have a permanent home.
A super-sponsor scheme set up by the Scottish Government to give sanctuary to families fleeing the war had to be paused this month after services and accommodation could not cope.
More than 10,000 Ukrainians have arrived so far, two thirds through the government's sponsorship scheme. Hundreds remain in hotels while a 739-room cruise ship, berthed in Edinburgh, has also been chartered to provide accommodation and two previously condemned high-rise blocks in North Lanarkshire will be home to 200 families after a £5 million refit.
Almost 100 are living at Dunblane Hydro and claim Stirling Council told them they cannot enrol their children in local schools because they may be moved out of the area.
Yuriichuk Oksana, 43, and her son Vasyliev Rostislav, 14, from Pavlohrad, have to share a bed in a room at the hotel.
She said: "The council official told me we can't enrol my son in school because we might be moved but we have been here for nearly two months and my son needs to improve his English and make friends. He is very depressed."
Hanna Lavrenov, 47, wants her son Davil, 16, to start school at the beginning of the new term so he can prepare for exams.
She said: "The council said it isn't a good idea for my son to go to school here because we might be sent somewhere else but he wants to improve his English and go to university." Another Ukrainian at the hotel, whose husband was killed in the conflict and who asked not be named, said: "The council told me they can't find a host family yet but there is no point in enrolling my 11-year-old son at the local school because we may be moved out of the area.
"There is not much time left until the start of the school year and I don't want my son to miss out. He has a right to education and to make new friends.
"Some people have been in the hotel for more than two months already and we are all very confused."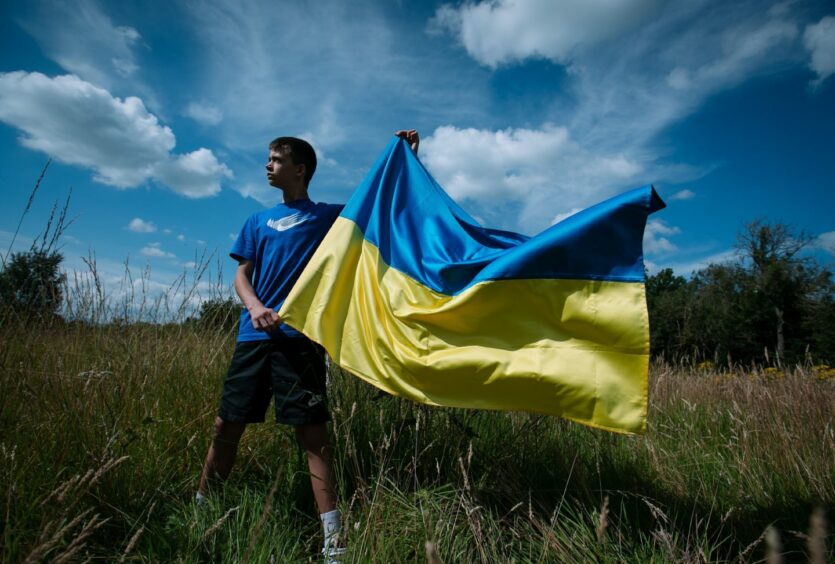 A former university lecturer who fled eastern Ukraine and is now in a hotel in central Glasgow said she was also discouraged from enrolling her child at a local school: "I have been here for a month. When I asked a social worker about school enrolment they said it wasn't possible because I am temporary accommodation. But nobody knows how long we will be in this hotel.
"I don't want to waste time because education is very important. I want my child to get the best opportunities to improve his skills in Scotland."
Gary Christie, the Scottish Refugee Council's head of policy, said: "There is a real desire to get young people into schools but they need to move people out of the hotels quickly. Originally, people were supposed to be in there a couple of days, then it was five days and now there are people who have been in there for weeks.
"That's in part why the Scottish Government has paused the super-sponsor scheme – just the volume of visas coming in."
Yevgen Chub, of the Glasgow branch of the Association of Ukrainians in Great Britain, said: "People are worried. Many don't have any information about when they will be moved out of temporary accommodation.
"They want to apply to enrol their children in schools but, when they ask, they are told they have to wait until they are in longer-term accommodation."
Glasgow City Council said education officials would meet refugees to support the enrolment process and if a local school was unable to offer a place, children would be bussed to another school in the area.
Stirling Council said every Ukrainian child had the right to education and that work was ongoing to meet their needs.
North Lanarkshire Council said children housed in the flats refurbished for refugees would be sent to the closest school with capacity.
City of Edinburgh Council said all Ukrainian child refugees, including those in hotels and on the cruise ship, would get free transport to the nearest school with places. Education convener Joan Griffiths said: "The scale of support we need to offer is huge from accommodation, health and social care, transport to financial support.
"This also applies to places in our schools, with many already at full capacity. However, we're doing everything we can."
The Scottish Government said: "Irrespective of whether their accommodation is temporary or not, children arriving from Ukraine will have access to appropriate education, in line with education authorities' responsibilities. We are actively working with local authorities and partners to support this."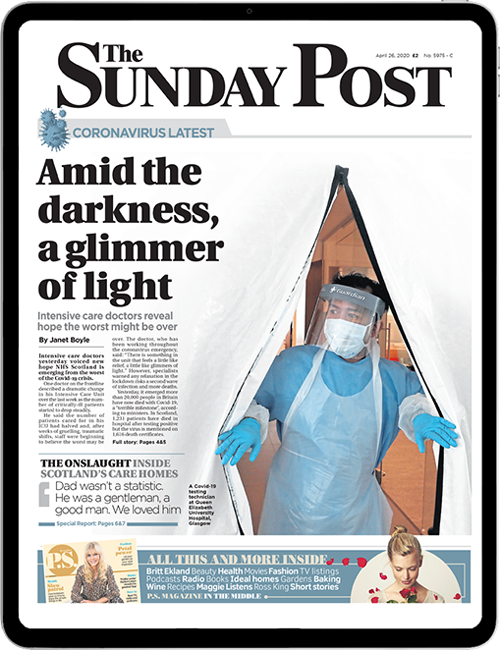 Enjoy the convenience of having The Sunday Post delivered as a digital ePaper straight to your smartphone, tablet or computer.
Subscribe for only £5.49 a month and enjoy all the benefits of the printed paper as a digital replica.
Subscribe