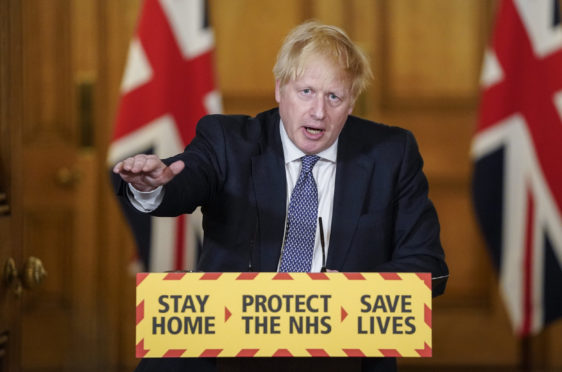 The UK is "past the peak" of coronavirus and on a "downward slope", the Prime Minister has claimed.
During his first appearance at Downing Street's daily press briefing since he was hospitalised with the virus, Boris Johnson said: "I can confirm today, for the first time, we are past the peak of this disease… and are on the downward slope."
The Prime Minister, who is a new father to a baby boy after his fiancee Carrie Symonds gave birth yesterday, used an Alpine metaphor to describe the country's current position in the fight against Covid-19.
He said: "We have come through the peak. Or rather we have come under what could have been a vast peak. As though we have been going through some huge Alpine tunnel. And we can now see the sunlight and the pasture ahead of us."
Mr Johnson added that at no stage in the pandemic has the NHS been unable to cope, and the UK had avoided an "uncontrollable and catastrophic" epidemic that may have caused half a million deaths.
Prime Minister Boris Johnson has started his first coronavirus briefing back after his recovery from Covid-19.

Follow live updates at https://t.co/Z87eRR7gHu pic.twitter.com/cxABokFDUt

— The Sunday Post (@Sunday_Post) April 30, 2020
The Prime Minister said: "At no stage has our NHS been overwhelmed, no patient went without a ventilator, no patient was deprived of intensive care, we have five of the seven projected Nightingale wards.
"It is thanks to that massive collective effort to shield the NHS that we avoided an uncontrollable and catastrophic epidemic where the reasonable worst-case scenario was 500,000 deaths."
A "road map" data-based plan for restarting the country's economy, sending children back to school and getting people back to work – all while continuing to suppress the disease – will be published by Downing Street next week.
However, the Prime Minister added that he cannot set a date for these things to happen, as before they can be achieved the UK Government's five tests – which have been outlined repeatedly by de facto prime minister Dominic Raab – have to be met.
The five tests are:
Signs that the NHS is able to cope,
The NHS has sufficient personal protective equipment (PPE),
A "sustained and consistent" fall in the daily death rate,
Reliable data on decreasing infection rates,
Signs that the risk of a second peak that would overwhelm the NHS can be avoided.
Mr Johnson said: "We must be sure that we can continue to protect the NHS and its ability to cope. We must see a sustained fall in deaths. We must all make sure that the measures we take do not risk a second spike that would overwhelm the NHS."
He went on to explain that the rate of infection must be kept below one before the current lockdown restrictions can be lifted.
"It is vital that we do not now lose control and run slap into a second and even bigger mountain. And so, to avoid that disaster, our fifth and final test is that nothing we do should lift the R – or the reproduction rate – of that disease back above one.
"Keeping the R down is going to be absolutely vital to our recovery. Keeping the reproduction rate of the disease down. And we can only do it by our collective discipline and working together.
"I know we can do it because we did it, we have shown we can do it in phase one."
A further 674 patients had died in hospitals, care homes and the wider community after testing positive for coronavirus in the UK as of 5pm on Thursday.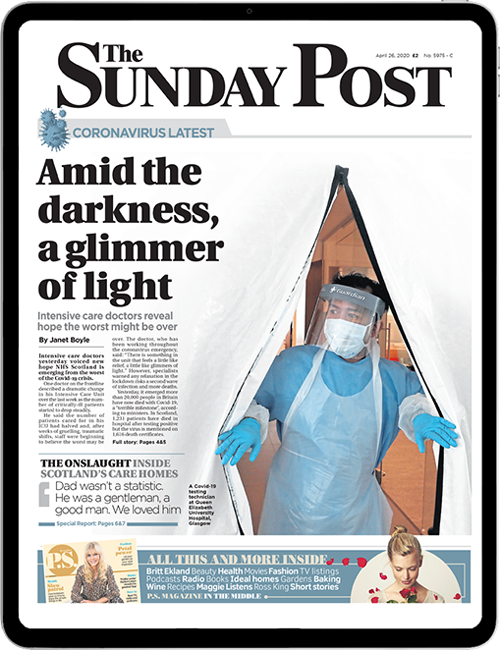 Enjoy the convenience of having The Sunday Post delivered as a digital ePaper straight to your smartphone, tablet or computer.
Subscribe for only £5.49 a month and enjoy all the benefits of the printed paper as a digital replica.
Subscribe