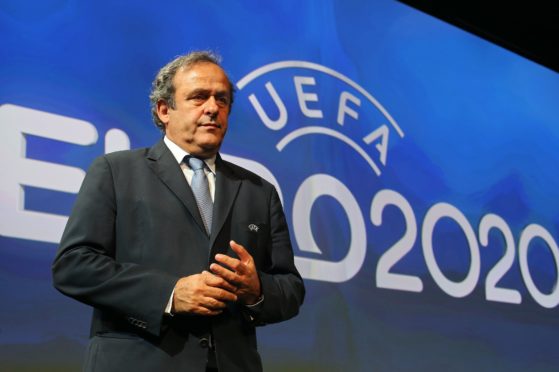 Football bosses have been accused of exploiting fans as they enlist an army of volunteers to work for free at the Euro 2020 tournament.
Governing body UEFA wants 12,000 volunteers, including 1000 in Scotland, to fill a variety of roles during the showcase tournament.
The unpaid jobs – for one of the world's richest sports bodies – cover 24 areas and include roles in IT, media and merchandise.
Glasgow will host four matches for next June's tournament, which takes place across 12 European cities – but trade unions, low pay campaigners and politicians have criticised UEFA's work-for-free recruitment policy.
Dave Moxham, STUC Deputy General Secretary, believes UEFA's plans may breach Scotland's new Volunteer Charter, announced earlier this year, which aims to avoid people being exploited when they work for free.
He said some of the activities fans could carry out breach the charter's guideline that volunteers should not be used instead of paid workers.
He said: "We think there is a serious risk that the volunteer roles will breach the charter. Some of the areas they are saying the volunteers will operate in could give rise to job displacement or displacement of paid roles.
"It will require action by UEFA to put our minds at rest about what these people will actually be doing and to fully sign up to the charter and adhere to it for us to change our minds on that."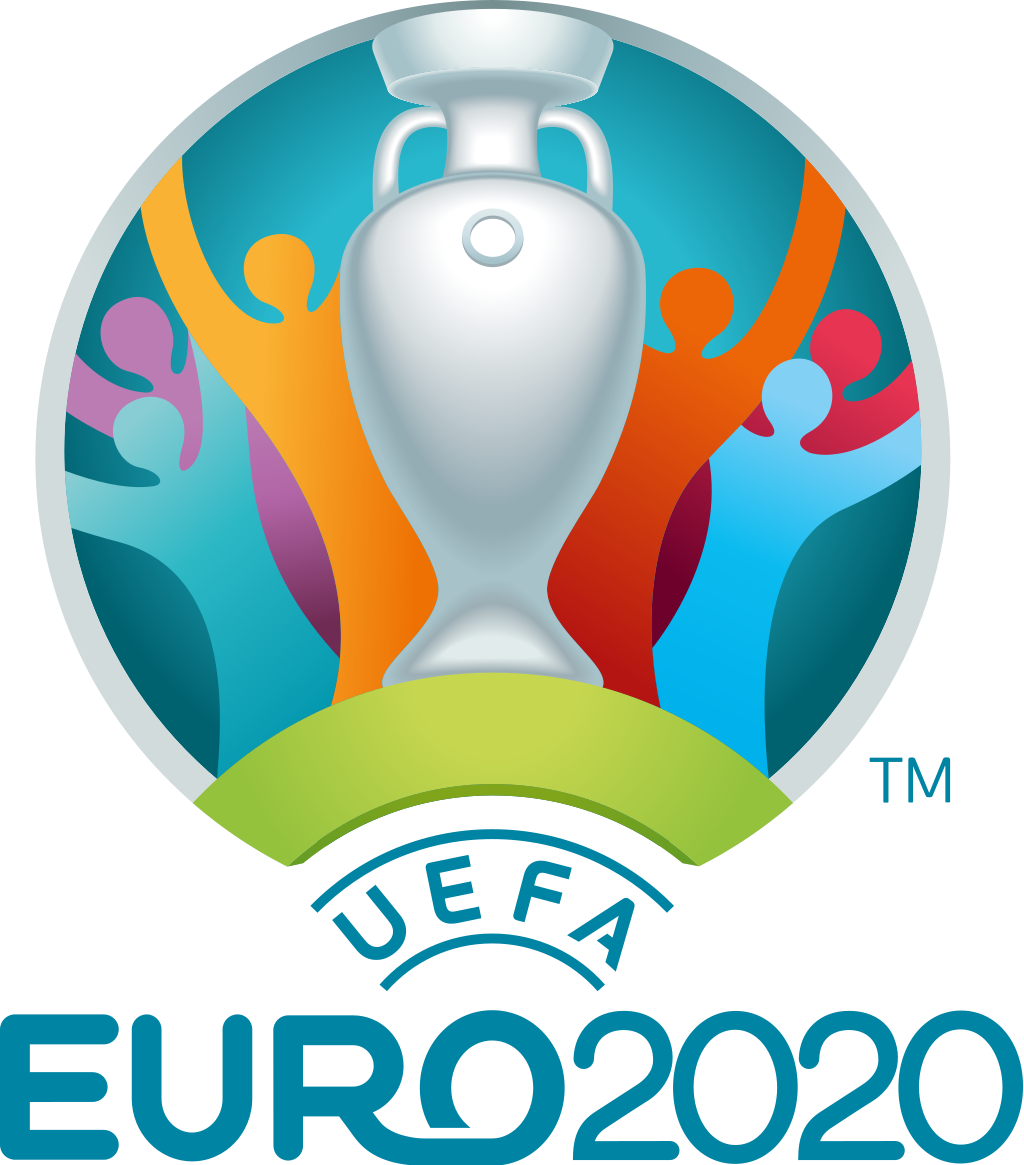 The Volunteer Charter, drawn up by Volunteer Scotland and the STUC, has 10 key principles that state volunteers should not be used instead of paid staff, to reduce costs, or to bypass minimum wage laws.
Rutherglen MP Ged Killen, who was part of a parliamentary committee on working practices, said: "I'm sure there will be people looking at this as an opportunity of a lifetime, but UEFA is taking advantage of their enthusiasm by asking them to work for nothing.
"Volunteers will be involved in the process for over a year and must commit to being available on each match day at their venue as a minimum.
"Many of these roles come with huge responsibility and UEFA say they must be carried out professionally. In my book, 'professional' means paid and these are effectively trained employees on a fixed-term contract that UEFA doesn't want to pay."
He added: "Some of the footballers on the pitch can earn millions of pounds per year but events like Euro 2020 wouldn't happen without these unremunerated volunteers.
"At a time when precarious work is on the rise and we are seeing sharp increases in both in-work and child poverty, we must call out organisations like UEFA and not allow them to get away with using unpaid labour to help generate billions of pounds."
Peter Kelly, Director of the Poverty Alliance, said: "Every person undertaking work deserves at least the real Living Wage, and advertising volunteering roles that should be undertaken by paid workers is simply not right.
"Events such as Euro 2020 coming to Glasgow should be used for social good, but this can only be done if the event is built upon fair working practices."
UEFA say they will need 12,000 volunteers who will be "crucial" to running the tournament in Baku, Bilbao, Bucharest, Budapest, Copenhagen, Dublin, London, Munich, Rome, Saint Petersburg and Amsterdam.
The volunteers will receive uniforms but it is unclear if they will receive anything else.
As for the 24 teams, each of them gets an £8 million participation fee, rising if they progress. The winning side will pocket nearly £30m.
Former UEFA president Michel Platini has said playing matches across the continent is a "romantic" one-off way to celebrate the 60th birthday of the European Championship competition.
While details of Glasgow volunteers' roles have yet to be released, the UEFA 2020 website currently lists 24 areas of work.
These include accreditation, escorting sponsors, airport and hotel welcome duties, IT support, marketing, working with media and broadcast teams, and hospitality.
Many of the roles involve considerable responsibility and skills, and completing tasks normally associated with paid work.
Would-be volunteers are invited to apply next month, with interviews to take place from July to November.
Training will take place from March to May before work begins in May and goes on until July.
Owen Kelly, of University of Edinburgh Business School, offered a different perspective on the issue.
The ethics researcher said: "There's clearly a balance to be struck between capturing enthusiasm and paying for professionals.
"For example, will spectators benefit, or will the atmosphere be improved for the good of all those involved, if many of those working do so for reasons other than money?
"Might they bring something to the event, with their passion and enthusiasm, conceivably lacking in those motivated to participate only because they are paid?
"Given the well-known commercialism of modern football, it might actually make a nice contrast."
The governing body has also run into criticism over its plans for the opening ceremony of the Champions League final to be played on June 1 in Spanish capital.
The Association of Dance Professionals of the Community of Madrid said UEFA's request for 200 dancers to perform for free at the final was an "attack on the dignity and rights of the performing artists".
A spokesman for UEFA pointed out the tradition of using volunteers at big sport events.
"There is a rich tradition of volunteering at all major sports events, including the Olympic Games and the FIFA World Cup. The UEFA Euro has never been an exception," he said.
"Through volunteering, UEFA and the local organisers in each host city offer local people the chance to be part of one of the biggest sports events in the world.
"Where professionals are required, UEFA and the local organisers employ the relevant people.
"The EU says that volunteers must be, 'careful with their choice,' advising people to match opportunities to their skills, interests and availability. These opportunities are entirely compatible with that advice."
A Scottish FA spokesperson said: "We have been delighted with the level of interest we have received from so many people already wanting to be part of this special event.
"We are working closely with Volunteer Scotland to provide us with guidance to ensure our valued volunteers have the best possible experience as part of this unique edition of the tournament."
---
The jobs: Policing merchandise, PR and escorting VIP guests…all for nothing
The 1,000 Scottish volunteers will be involved in a wide range of activities during the tournament. According to job specifications published by UEFA, their unpaid roles will include:
Spectator support
Will help spectators, guests, staff and vehicles enter and leave the stadium area. Also be expected to assist first-aid teams with translation services.
Media support
Will be expected to carry out office tasks such as photocopying, distributing information and printing information, and managing broadcasters' bookings.
Commercial support
Will look after marketing rights for the events. UEFA says volunteers' tasks will include making sure branding is correct in all venue areas, and escorting sponsors.
Rights protection
UEFA charges other organisations to use its EURO 2020 logo. It is also looking for Rights Protection Volunteers to provide "administrative assistance and operational support" to UEFA's on-site Rights Protection Programme activities aiming to prevent unauthorised commercial activities.
VIP support
Will welcome VIPs at hotels, airports and stadiums, provide them with information about the tournament and host cities, and handle their questions and requests.
---
The controversy: Dope test stay-aways caused Games chaos
Volunteers will be involved in the anti-doping team at Euro 2020 despite problems at the Olympics in Rio four years ago.
UEFA has revealed on its official volunteer website that it will require "anti-doping chaperones" for the tournament.
That role involves telling athletes they have been selected for a drugs test – and remaining with the athlete until the test has been completed.
But the use of volunteers in this role came under severe criticism at the Rio Olympics in 2016.
That event saw thousands of volunteers walk out due to claims of chaotic shifts and not being supplied enough food.
Half the volunteers recruited to help run the event failed to report for duty and several doping control officers drafted in from overseas also walked out after being pushed to the limit trying to fill the void.
---
The wealth: European football's governing body is rolling in cash and the millions just keep pouring in
The Euro 2020 football tournament will be a huge payday for UEFA and the national associations who qualify.
The last time the tournament was held, in 2016, it brought in revenues of £1.66 billion for the European governing body, from broadcasting and commercial rights, tickets and hospitality.
UEFA handed out £264 million to participating countries and still made £743m profit.
Revenues increased on the previous tournament after the number of countries taking part was increased from 16 to 24. UEFA President Aleksander Ceferin took home a pre-tax salary of £1.29 million in 2016-17.
The organisation also distributes cash to club competition winners.
Real Madrid received £77.7m for winning the Champions League while Atletico Madrid were boosted with a windfall of £12.3m for taking home the Europa League trophy.
And UEFA's revenues are increasing – rising 10% every year – with the increasingly popular Women's Euro championships being a key factor in that growth.
The Netherlands women's Euro team received more than £6m for winning the competition in 2017.
The European organisation, which is based in Nyon, Switzerland, has around 530 employees.
---
The dream: Romantic behind a tale of 12 cities
The idea of holding the Euro 2020 tournament in cities across Europe was dreamt up by former UEFA president Michel Platini as a way of celebrating 60 years of the sporting contest.
When asked why he chose 12 host cities for the tournament for the first time, he simply replied: "I'm a romantic."
He held talks with fans' groups across Europe to convince them the idea would benefit the majority of supporters.
He previously said: "We have talked to the fans. They were against it originally but we told them we are going to help them and suddenly they had a much more positive attitude. Certainly it will be easier for the English to go to Wales and Scotland to watch a match instead of having to travel the world."
However in 2015 the Frenchman, 63, who won the Ballon d'Or three times, was banned from football over ethics violations.
The ban was over a £1.3m payment from then Fifa president Sepp Blatter, who was also banned.
---
Comment: With €620m in the bank, UEFA can pay wages
By journalist Simon Kuper, author of Soccernomics
I've covered 15 European championships and every time I'm awed by the volunteers.
They stand in city centres, train stations and outside stadiums, almost unfailingly smiling, helping everyone out all day. They have always worked for free. It's time for football to start paying them.
UEFA and FIFA, the international associations that organise these tournaments, have learned over the decades that host cities and citizens will bend over backwards to be involved. Cities change their laws to benefit UEFA, close off lanes of roads for football officials, and ban locals from selling non-sponsored food around grounds. Their citizens queue to work unpaid. The business model of European Championships is that UEFA pockets the TV and sponsorship revenues, while host cities earn nothing. They don't even get a boost to tourism, as Stefan Szymanski and I showed in our book Soccernomics.
UEFA will argue that volunteers do it for "the love of football".
Presumably UEFA officials love football too, but they get paid (and stay in five-star hotels). After Euro 2016, UEFA handed out €301 million to participating teams, and still made €847 million in profits.
Last year the association had €620 million in reserves. In short, it can afford to pay volunteers. In Glasgow and London, it should pay at least the UK's National Living Wage of £8.21 an hour for those 25 and over. If the 12,000 volunteers whom UEFA aims to recruit across Europe earned an average of £2,000, the total cost would be £24 million, or €27.4 million. Based on the 2016 figures, that would still leave UEFA with a respectable €820 million in profits.
The host cities need to get together and demand pay for volunteers. If UEFA refuses, it deserves to be shamed.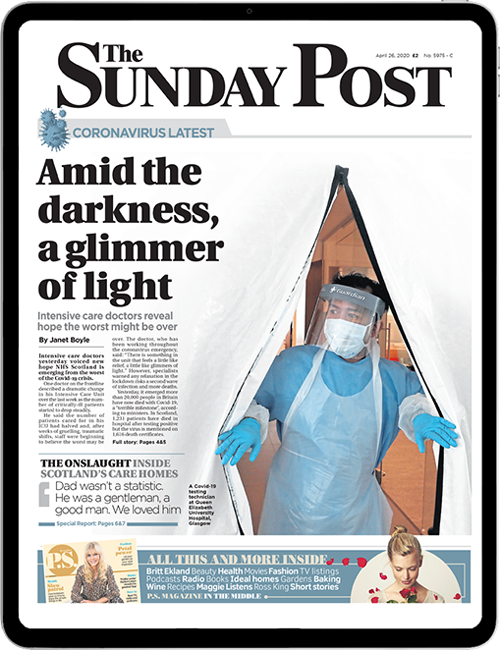 Enjoy the convenience of having The Sunday Post delivered as a digital ePaper straight to your smartphone, tablet or computer.
Subscribe for only £5.49 a month and enjoy all the benefits of the printed paper as a digital replica.
Subscribe