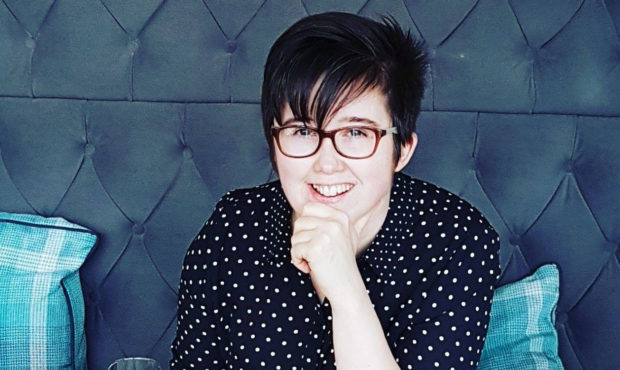 Two teenagers were arrested yeserday after the murder of journalist Lyra McKee in Northern Ireland.
The men, aged 18 and 19, were detained under anti-terrorism legislation and taken to a police station in Belfast for questioning.
Miss McKee, 29, a popular and dedicated journalist, was killed by a bullet while reporting on rioting in the Creggan estate, Londonderry on Thursday night.
She was shot in the head by suspects who police believe are members of the New IRA, a dissident group that claimed responsibility for package bombs sent to London and Glasgow last month.
The violence on Thursday night happened after weapons searches by Police Service of Northern Ireland officers ahead of the anniversary of the Easter Rising.
Miss McKee, an author and LGBT rights campaigner, was standing near a police 4×4 vehicle when she was killed. She had earlier tweeted, descrbing the scenes as "absolute madness".
Around 50 petrol bombs were thrown at the police and two cars were burned out.
The detective leading the hunt for Lyra's killers made a fresh appeal for information.Detective Superintendent Jason Murphy said: "I've just come from a very difficult meeting with Lyra McKee's family and her partner and, as you can imagine, they are absolutely devastated.
"Lyra's family have a lot of questions, and I answered as many for them as I can at this stage, but I need more help from the community to answer all their questions and to bring those who killed Lyra to justice."
He urged people who had filmed the rioting with their mobile phones to hand over footage to police.
He also warned that terrorists were lurking in the shadows.
He said: "What we are seeing is a new breed of terrorist coming through the ranks and that for me is a very worrying situation."