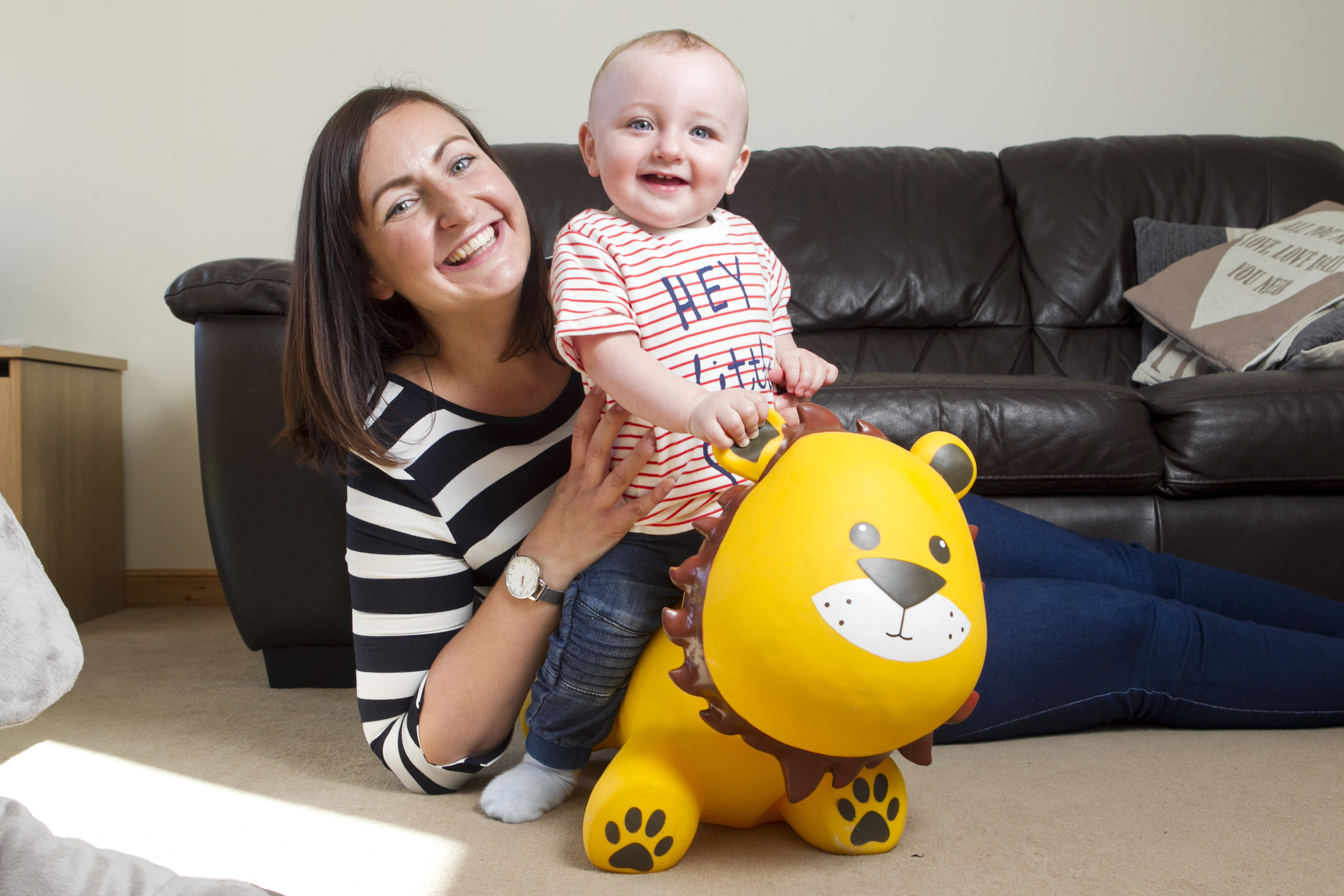 A young mum whose baby boy's cataract was missed in two medical tests yesterday called for better screening for babies.
Carly Gardner's 12-month-old son Harry, was examined at birth and again at six weeks but a cataract in his left eye was missed both times.
Now she wants better eye tests for babies.
Carly, 30, says she noticed a squint in his left eye but was reassured it was harmless.
The mum, from Cellardyke, Fife, said: "I wasn't really happy about the squint but had been told twice that there was nothing wrong with Harry's eye. My health visitor wasn't convinced either and Harry was referred to eye specialists at the Royal Hospital for Sick Children in Edinburgh.
"By that time he was five months old.
"There an ophthalmologist spotted the cataract and Harry underwent surgery to remove it.
"His lens had also to be removed and a contact lens inserted every two months to try to help him see.
"My husband Duncan and I were upset that the cataract had been missed.
"He was examined twice and missed on both times."
Carly, who works as an optical assistant, and Duncan, 38, won't know how much sight Harry will have in his left eye now until he is at least three.
"He will be old enough then to tell us how much he can see," Carly said.
"We hope he has managed to retain some sight in his left eye. We are also putting a patch on his right eye for four hours daily to make his left focus on seeing.
"It's not easy, but we will do everything possible to prevent him losing sight in that eye.
"Cataracts are rare, but every baby deserves the chance to see well."
His contact lens is inserted by specialist Edinburgh opticians, Cameron Optometry.
"Without them it wouldn't be possible to fit the lens. I hold Harry and Ian Cameron the optometrist, puts the lens in," Carly added.
It is fitted every two months and he wears it constantly, day and night.
All new-babies in the UK are routinely screened for cataracts, and again at six to eight weeks.
But a study in the British Medical Journal revealed that less than half of the babies born with cataracts were picked up at those examinations.
Emeritus Professor Gordon Dutton, of Glasgow University, revealed that doctors do not always have ideal conditions for examining babies' eyes.
He trains GPs who do the follow-up tests on six-week-old babies.
Professor Dutton said: "The best way of spotting cataracts is to examine a baby in a darkened room.
"The lighting in a hospital ward or GP surgery can reduce the chances of diagnosing them.
"Examining babies is not easy and I teach GPs to lull infants into complying by singing a lullaby.
"Twinkle Twinkle's repetitive melody works best.
"Babies can only concentrate on one thing at a time and they focus on the singing."
Carly added: "Anything that makes for better diagnosis has to be good."
Around six babies are born every year Scotland with congenital cataracts.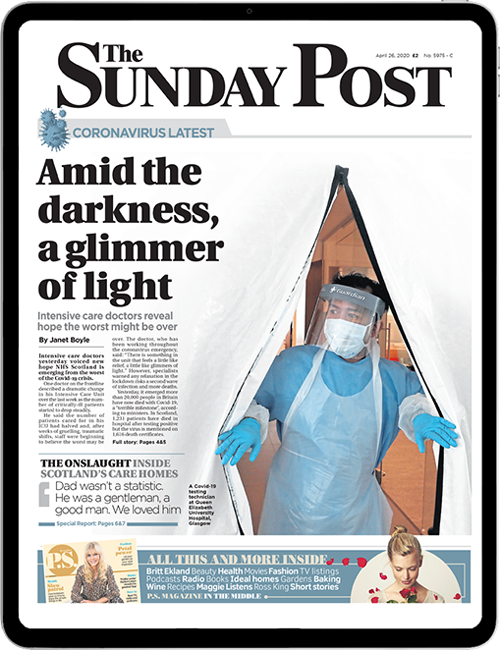 Enjoy the convenience of having The Sunday Post delivered as a digital ePaper straight to your smartphone, tablet or computer.
Subscribe for only £5.49 a month and enjoy all the benefits of the printed paper as a digital replica.
Subscribe