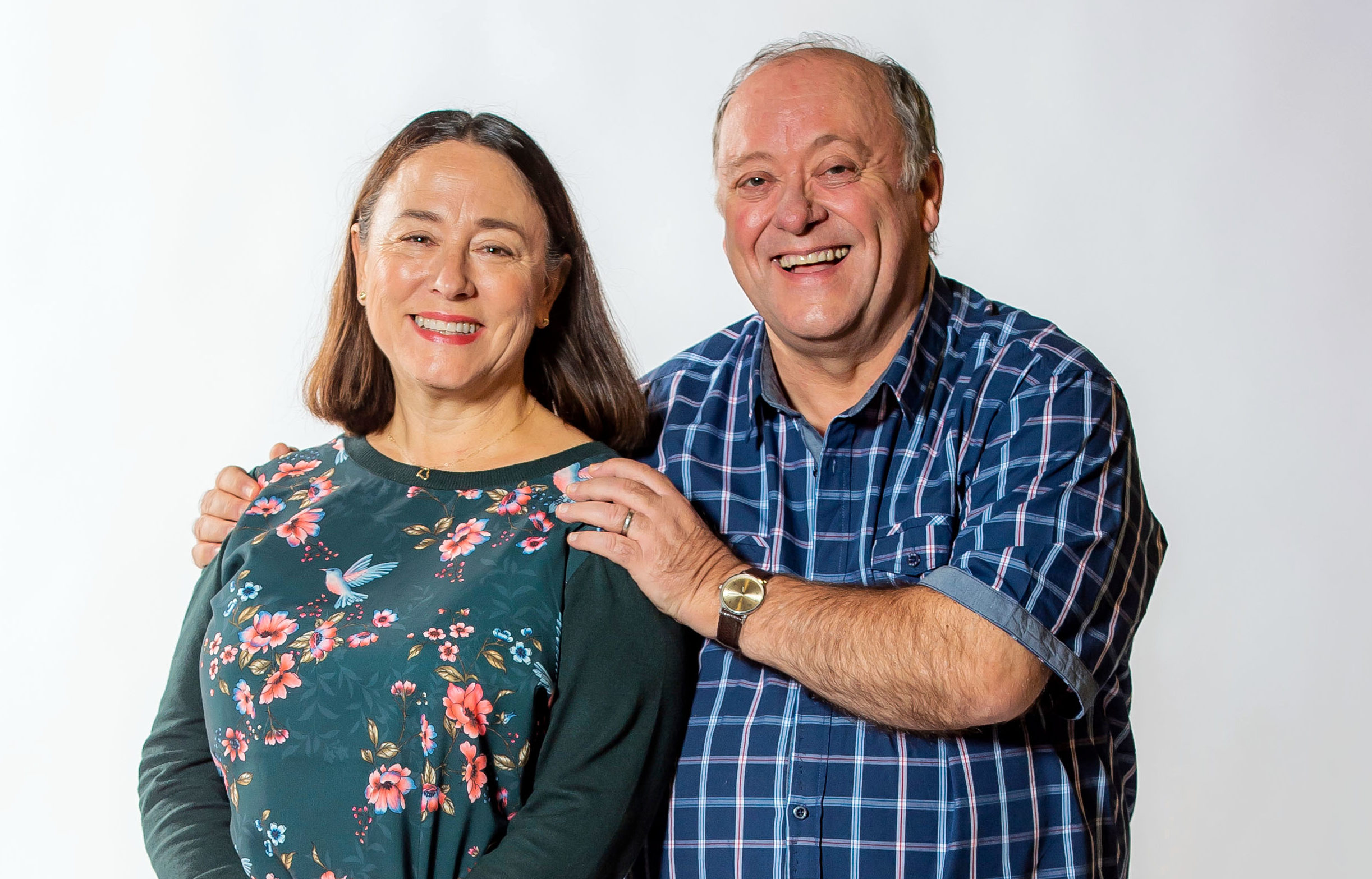 AS hard-bitten TV detective in Taggart, Alex Norton probed a welter of grisly crimes.
But the popular actor admits some of his fictional neighbours in hit sitcom Two Doors Down are absolute murder.
His dour turn as DCI Matt Burke is a long way from long-suffering Eric Baird, one of the Latimer Crescent residents making a comeback after their domestic dramas won over millions.
And, Alex, who lives down south, says his comedy turn has taken over from his crime-fighter when fans approach him.
He said: "It really is Eric, not Burke, that people want to speak to me about. Especially down here in London. And that pleases me.
"I wanted Two Doors Down to be successful, not just in Scotland but in England as well.
"I've never had anybody come up to me and say they don't understand it or wish it was less Scottish. It's pretty universal.
"We all know what it's like when neighbours come round who are annoying. I had no idea when we started this what it was going to become. But now we've just finished the fourth series and it's one of the most successful series on BBC2."
Arabella Weir is Eric's wife Beth, with Jonathan Watson and Doon Mackichan as husband and wife Colin and Cathy. Elaine C Smith and new neighbours Alan and Michelle, played by Grado and Joy McAvoy, are the other regular visitors.
Alex moved back to Glasgow for the filming at the BBC's Dumbarton studios, rather than travel back and forth to the London home he shares with actress wife Sally Kinghorn.
But long filming days and the need to learn lines meant it really wasn't a social time.
"It was very quiet – going to the pub is never a good idea when you're getting picked up at 6.30am."
Like many Glaswegians, the fires at Glasgow School of Art hit him hard. "That was so heartbreaking," said Alex. "I'm a big Mackintosh fan. You might say the first fire was misfortune but you wonder how the hell it could happen a second time?
"There's the whole debate about whether or not it should be rebuilt. I come down on the side of rebuilding, but it won't have the hand of history on it."
Alex reckons there is plenty more mileage in Two Doors Down, as long as it doesn't stray far from its domestic roots.
"I'd like to see us do things further afield but there's no point in writing an episode where they all go Benidorm like old sitcoms like Man About The House did," said Alex.
Two Doors Down, BBC2, Monday, 10pm.
The heartbreaking story actor Alex wants to tell most of all
Alex Norton is still working to get screen time for the project that's closest to his heart.
The actor lost his mum more than half a century ago and is desperate to tell the story he suspects is behind her death.
Sarah Norton died in 1965 and Alex believes her consumption of Askit powders, which he says she took up to six times a day, contributed to her kidney failure. Manufactured in Glasgow, the powders, which were advertised as "Askit Fights The Miseries", used to contain phenacetin which was later linked to kidney damage.
"I've done some filming and interviews with people," said Alex, 68. "I've put them together to make a little teaser which the producer I'm hoping to work with has been pitching.
"I don't know whether or not someone will pick it up, it's really in the lap of the gods. I've wanted to do this for a long time and I don't think I can do a lot more at the moment to try and get it made.
"I think there is an important story to be told."
Alex admits that even more than 50 years on, his mum's death has had a profound effect and he feels many families were similarly scarred.