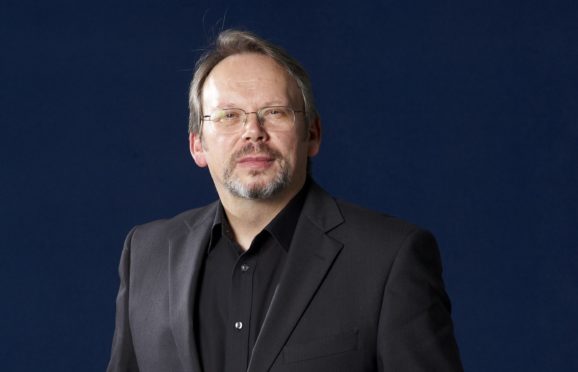 His hardboiled detectives walk down the mean streets of two different countries.
Best-seller Craig Russell might be fluent in English and German and his books may be set in both Glasgow and Hamburg, but, he says, the secret to a good crime novel is the same in any language. Grab the reader's attention early and never let go.
It was a tip he learned as an advertising copywriter – after a stint as a police officer – and one he did not forget when he started writing novels.
"I did commercial writing for radio and TV ads as well as direct mail fliers and brochures. It was reckoned we had something like 1.5 seconds to grab a reader's attention before they binned the flier and that was a brilliant grounding for becoming a novelist.
"The same principal applies. We want to engage the reader and keep them with us.
"I had been working with advertising agencies and then went freelance. I'd always wanted to write a novel and it got to the stage where I thought, if I don't do it now, I never will.
"It's notoriously difficult to be published, but I was so lucky. I hadn't finished the first novel by the time I got an agent and sold it."
That was 15 years ago and Craig has barely stopped since and enjoyed unprecedented success, with every novel he's written – 14 so far – bought for TV and film adaptation.
His Hamburg-set novels and their hero Jan Fabel, a half-Scottish, half-German detective, are so big in Germany they have been turned into a string of hit movies there.
And now his Lennox series, about a private detective operating in 1950s Glasgow, has been bought by the award-winning production company behind BBC hit The Cry.
Craig's latest, The Devil Aspect, set in another country altogether, this time the Czech Republic, was acquired by Columbia Pictures shortly after the book was picked up at auction by The Da Vinci Code writer Dan Brown's editor.
"The first I knew about it was when my agent told me they had turned down an offer from Columbia," Craig said. "'You what?' was my reply. But at that point there were several other studios interested and my agent said they had to make an offer we couldn't refuse, which I'm delighted to say Columbia did.
"The book wasn't even published at the time – they bought it from the manuscript.
"This isn't something that happens commonly, to have everything under option or in development for adaptation.
"I asked one of the directors of the German movie adaptations what it was about my books that led to them all being picked up for screen and he said it was the way I write, the story plays out like a movie in the readers' heads.
"I don't know what it is I do, but I don't ever start a novel thinking it will be made into a movie. I just feel very lucky."
Craig, who lives in Stirlingshire, is part of the celebrated Tartan Noir wave of crime fiction, alongside the likes of Ian Rankin and Val McDermid.
But he's a bigger name in Germany than at home. He intended his Fabel books to be primarily for British audiences but the Germans loved them, too, so much so that he is the only non-German to have been awarded the Polizeistern (Police Star) by Hamburg Police, a special medal for those burnishing the reputation of the force.
Craig continued: "Hamburg is the most British city outside of the British Isles, so I thought I would set the books in a place where the reader would feel comfortable but also with the realisation they were somewhere else. I'm fluent in German, so they like to have me on TV and radio all the time and I'm in their national press a lot.
"That has tended not to be the case here. That has suited me to a certain extent. I prefer to let the writing speak for me."
Craig, a dad to two grown-up children, even had a cameo in one of the Fabel films. There have been five so far.
"The movies have really boosted my profile over there to the extent I appeared as a German detective," he smiled. "I loved every moment of it. It was great fun. I keep mentioning it to the team at Synchronicity but that seems to be the one thing they don't seem so enthusiastic about."
The Glasgow-based production company has brought acclaimed writer Robert Murphy, who has written for DCI Banks, Inspector George Gently, Vera and Shetland, on board for the adaptations. "I had been cagey about letting the rights go for Lennox, but I met up with Claire Mundell (Synchronicity's founder) and we were 100% on the same page," Craig said.
The Lennox novels feature a private detective born in Glasgow but raised in North America, who comes home during a hard time for the city, encountering gangsters, bent cops, femme fatales and shady bookies.
"I wanted to write something with classic noir tones and needed a city that lent itself to that," he explained. "Nowhere works better than Glasgow. It's mainly the people – in noir fiction you need that sardonic, dark, biting humour and we have that in Glasgow. Also, it was literally a noir city in that period, the buildings black from all the industry. And I wanted to explore the second city of the Empire at a time when the Empire ceased to exist.
"I get a lot of praise for the humour in the Lennox novels, but that's just Glasgow. I used to live there in the 1990s, which was a great time to be there. One of the nicest things said about the books came from Robert Murphy, who is writing the scripts, who described them as love songs to Glasgow."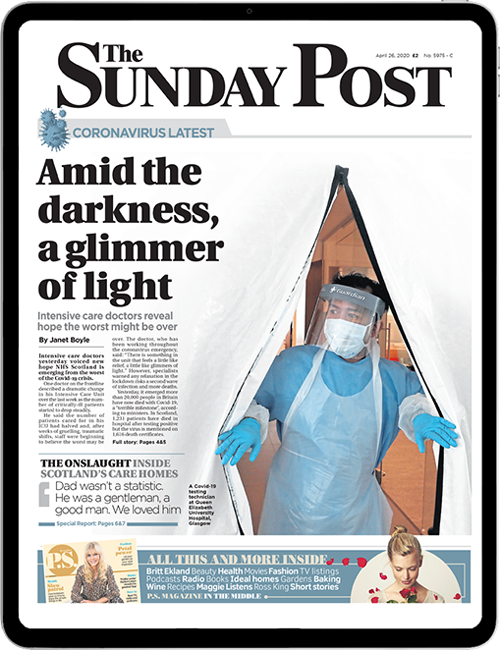 Enjoy the convenience of having The Sunday Post delivered as a digital ePaper straight to your smartphone, tablet or computer.
Subscribe for only £5.49 a month and enjoy all the benefits of the printed paper as a digital replica.
Subscribe