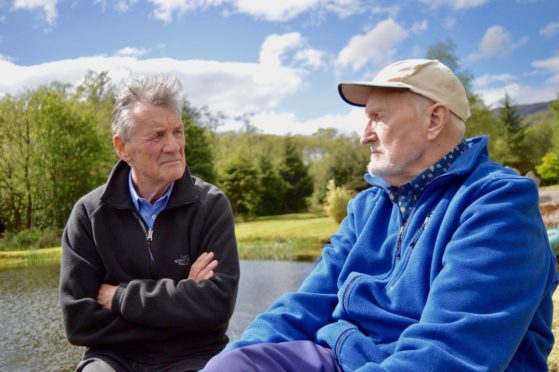 He may have climbed some of the world's most challenging terrains but, even at 76, Sir Michael Palin doesn't feel he has reached his peak.
The travel writer and Monty Python legend celebrated his birthday earlier this month and said he feels happier and busier than when he was 18.
He insists older people shouldn't be discouraged from doing what they want because of their age.
And the Bafta winner referenced the ongoing work of two men his senior to demonstrate that we all still have something to offer, no matter the advancing years.
"I think people should be able to take part in life and be useful for as long as they can," said Sir Michael.
"Look at Sir David Attenborough. At 93, he is turning out brilliant documentaries and telling everyone what he feels about climate change. He is an amazing influence.
"I feel people should carry on for as long as they feel able. I think the fear is to be marginalised, told you are no longer any use.
"Everyone has something they can do. There is a huge amount out there for people of any age.
"The idea of retirement at 65 is rather old-fashioned."
Hamish MacInnes is the other influence Sir Michael looks to for inspiration.
The renowned mountain rescue expert, whose bravery and inventions have saved thousands of lives, is the subject of a new documentary, The Final Ascent, narrated by Palin.
The 88-year-old adventurer, who went on four expeditions to Mount Everest, has willed himself back to full health following a difficult few years when he was sectioned and lost his memory.
Thought to be dementia, his poor health was actually due to a urinary tract infection and he is now back at home in Glencoe, writing a number of new books.
"I always saw him as competent, someone who knew how to look after himself," continued Sir Michael.
"To hear he was taken to hospital and sectioned was unsettling. It wasn't him at all and shouldn't have been happening to him.
"He lost a lot of weight and he was restrained. It was a very difficult period but his friends stuck by him.
"Now he is restored to health and his memory has come back. He has been awakened and it's great to see him back in full swing, writing a new novel.
"I like to keep busy, but then you look at Hamish's output. All the things he's done, like the inventions to help save so many climbers' lives, building a car when he was just 16, and so on – so the novel writing is just an extra on top."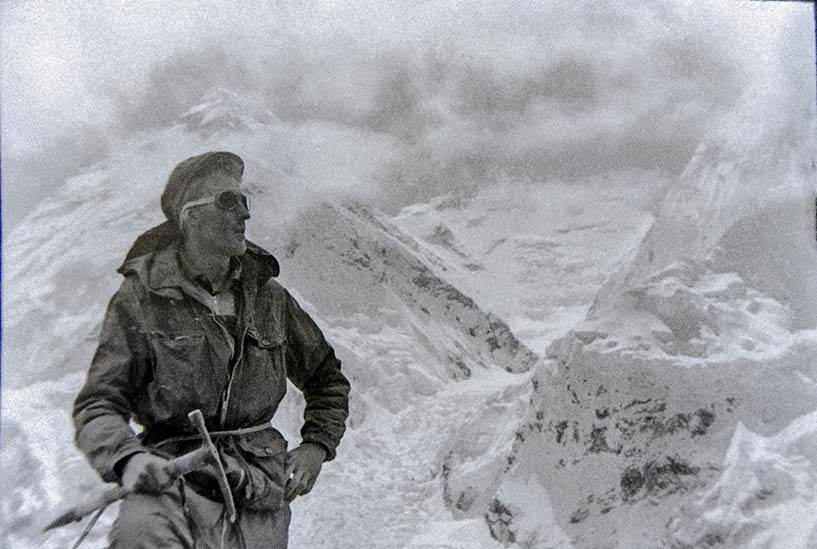 Sir Michael met Hamish when the Monty Python team were filming the original TV series.
"It was through comedy, rather than climbing, that we came together," he continued.
"Our director, Ian McNaughton, who was from Helensburgh, knew of Hamish and said we could go up to Scotland, film some things there, and Hamish would help us out. Hamish had very much the same outlook as Python – he was mischievous and a maverick. He is also very brave and courageous, so it was quite a combination.
"He helped us out again a few years later, when we were filming Holy Grail. He constructed the Bridge of Death across the gorge and threw the bodies – stuffed ones, I should add – into the gorge.
"I think the head of mountain rescue throwing bodies into a gorge appealed to his sense of humour.
"I always saw him as an adventurer and we kept in touch. When we meet, we talk about things most other people wouldn't even think of doing.
"I felt something in what he was doing, and vice versa.
"He was an odd sort of role model in terms of keeping enthusiastic, always finding something to do that you have never done before. That's Hamish's way, and also mine.
"Scotland, and Britain, should be very proud of Hamish. There are so many levels to him. He just doesn't fit into the hero model, but for me and many others, he is."
As well as narrating Hamish's documentary, Sir Michael has a busy year ahead, with the paperback publication of his bestselling book about HMS Erebus, a stage tour, and the publication of a journal about his trip to North Korea, of which he said: "It was an amazing atmosphere there, extraordinary, and every detail stays with you."
And he says receiving a knighthood in the New Year's Honours List hasn't quite sunk in yet.
"What was pleasing is that it was also for foreign travel and international work," he added. "It's an honour I'm very touched by."
---
I write to him about climbing together and he suggests the Eiger's north wall… some start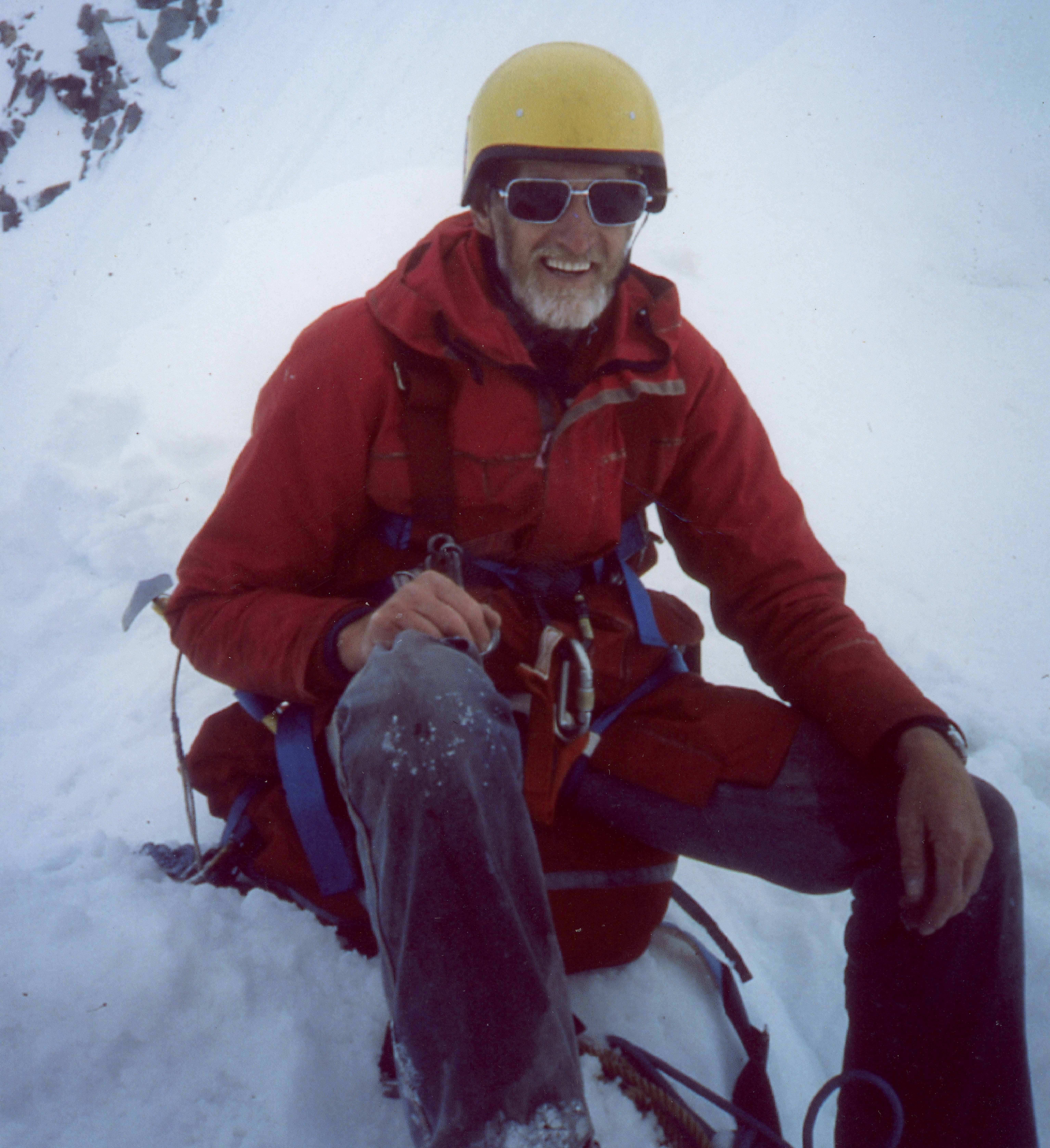 Hamish MacInnes first went climbing at 14 and has rarely been off the mountains since.
Described by Sir Chris Bonington as "a great mentor", Hamish's influence on the climbing community has been considerable.
He wrote the International Mountain Rescue Handbook, invented the all-metal ice axe and the MacInnes stretcher, and founded organisations such as the Glencoe Mountain Rescue, all of which have contributed to thousands of lives being saved.
Having moved from Gatehouse of Fleet in Dumfries and Galloway to Greenock, he discovered his neighbour was a weekend mountaineer and one day Hamish asked if he could join him.
Hamish climbed The Cobbler in the Arrochar Alps and never looked back.
He founded the Greenock Climbing Club and did much of his early climbing with the Creagh Dhu Club in Glasgow.
Hamish has taken part in approximately 20 expeditions to various parts of the world, including four to Mount Everest and the infamous Prow of Mount Roraima at the triple border point of Venezuela, Brazil and Guyana.
As a writer of 30 books Hamish's reputation saw him called upon by Hollywood for Highlander with Sean Connery, who Hamish regards as a close friend.
So, too, is Chris Bonington."I had recently finished school and had gone to Scotland for my first winter climbing season," explained Chris on meeting Hamish."Circumstances meant there was no one else with whom he could climb, so he took me with him.
"I was stationed in Germany and I wrote to him about climbing together. He suggested we climb the north wall of the Eiger, which is some start.
"I invited him to be my deputy leader when we climbed Everest in 1975. He contributed a huge amount to our success."
---
The Final Ascent is in cinemas.