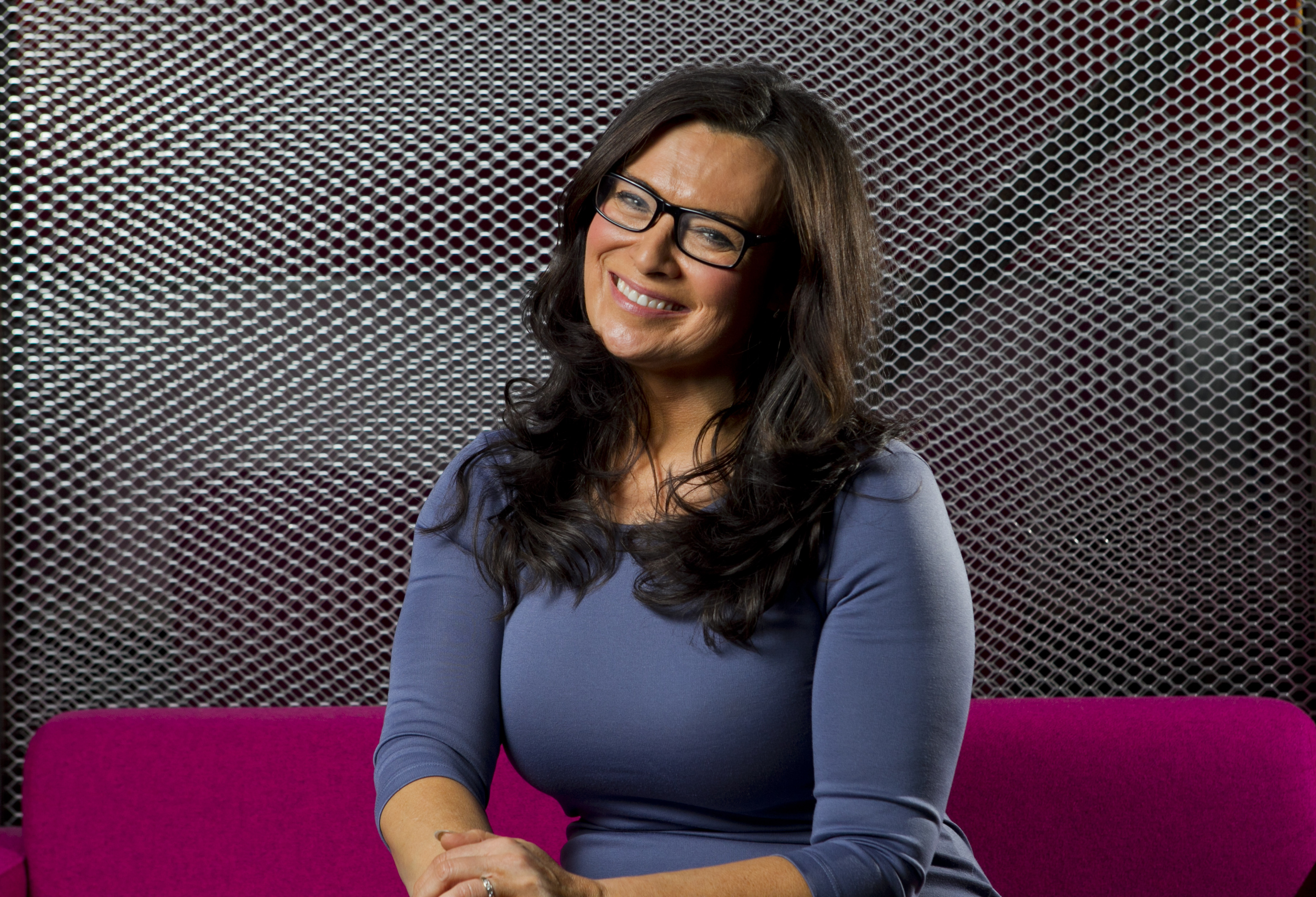 THE first cuddle between a mum and baby is always the most precious of moments.
When it's twins, that bonding is doubly joyful.
But when BBC Scotland weather presenter Judith Ralston held little Max and Georgia for the first time there was added poignancy.
She had already lost twins and safely delivering the little bundles of joy meant the world.
They'll turn six next month, but that memory still has Judith flooding with emotion as she sits down to speak to The Sunday Post before delivering another weather update for the nation.
"I lost my little girl when she was 24 weeks, a stillbirth really," says Glasgow-based Judith, 48, quietly.
"The other baby was lost really early. I don't mind sharing it as I know a lot of women go through it. A year on I saw my friend go through the same thing and I was able to talk to her about it."
Judith and husband Fraser subsequently had their son Alexander, now 14, but then suffered a series of miscarriages.
"We thought that was it and we'd actually started looking into adoption.
"We wanted more children and there were plenty of kids out there needing a bit of help in life.
"When I found I was expecting twins I thought: 'Oh, no. I can't face another miscarriage.'
"When the babies arrived they were nine weeks premature, weighing in at just under 4lb.
"They were put in to special care and I wasn't allowed to hold them for 24 hours.
"I was like this mad woman trying to get up to see them. The next day they laid them on my chest, the first time they'd been together, and the most special bit was when they reached out and held each other's hands.
"It was amazing to see. Twins can be hard but I didn't feel any of the hardships because I was so delighted they were here. I know I'm so lucky."
It's a surprisingly different side to the effervescent figure we're used to seeing on our screens, bringing us the good news, or bad, about what the weather has in store.
But it's not the first time in our conversation that Edinburgh-born Judith has talked about loss and the grieving process.
Her slick TV job is Judith's second career. As a child she had a love of music that was to become a passion and then a calling she couldn't ignore.
At six she started playing the violin, moved on to the oboe and at secondary school she'd leave home at 7am to get in early to practise before classes.
It was her voice, though, that really set Judith apart.
"When I was about 14 I saw my first opera, La Boheme, and I remember seeing the lead come on and thinking: 'That's me. That's what I want to do.'
"I worked with Scottish Opera when I was a student at the RSAMD in Glasgow and actually appeared in the chorus in the same production. It was great to be on stage."
Judith's abilities were spotted early and, with her unusual dramatic mezzo voice, she was hailed as a major talent.
A huge future as an international star lay ahead of her with Scottish Opera and she went to Manchester to further hone and train her voice – only for disaster to strike.
The training she got, pushing the muscles in a certain way, had a devastating effect. In 12 short weeks the voice that promised so much was ruined forever.
She attempts to demonstrate the damage by singing a set of scales. "I haven't tried that for years," she says wistfully, as it tapers off with the limitations obvious.
"When I listen back to recordings now I realise it was a fantastic voice. I know I had a real talent and when I lost that there was a sense of grieving.
"It had been my life. Everything about me was a singer.
"I was dazed and then terribly depressed. It was the first time I'd experienced that. I'd lost everything that was me and I just plummeted.
"I felt like I was a shell of who I'd been. I went all over the world with people trying to help me, but I had to accept it wasn't going to happen and I had to get my life back."
Until that final acceptance, eating had been a casual crutch and her weight ballooned until her dress size was the wrong side of 20.
"People used to say I had nice hair and teeth," she laughs, able to look back more cheerfully than she ever could have at the time.
"I was huge. I get people saying to me now about how slim I am but I used to be big.
"I was unfit, unhealthy and you have to haul yourself out or you'll just stay down there."
She lost five stone initially, swimming 50 lengths of a pool at 6am when no one would see her and joining Slimming World.
After a couple of years in the wilderness she joined the BBC 17 years ago and found love as well as a career.
Husband Fraser is a meteorologist who used to give her phone briefings on that day's conditions when she did radio weather and travel reports before moving to the telly eight years ago.
"He chased me for about three months before I realised he was after a date."
Fraser is far from the only one won over by Judith's charms.
In her tailored blue dress and knee-high black boots, she cuts a stylish, highly attractive figure – something not lost on the millions who catch her BBC Scotland forecasts.
So, how does she cope with those who, frankly, find her hot?
"Look, I'm a mum-of-three and I'm pushing 50," she says with a smile.
"I'm under no illusion that I'm some kind of sex symbol. I feel daft even saying that.
"It's a nice surprise when I hear it but you don't feel that way when you're getting up at 3.15am to come to work.
"I do go 'Eeeoowww!' when I see some of the lewd ones. But it's nice – and funny – when women want a signed picture for their husband.
"We always end up having a blether and I say to tell their husband I wear firm underwear!"
With that – as there's no doubt that Judith's a blether, albeit a delightful one – time has more than caught up and she literally has to dash.
Another bulletin looms and, with minutes to spare, she's delivering another poised report with firm authority. And undies.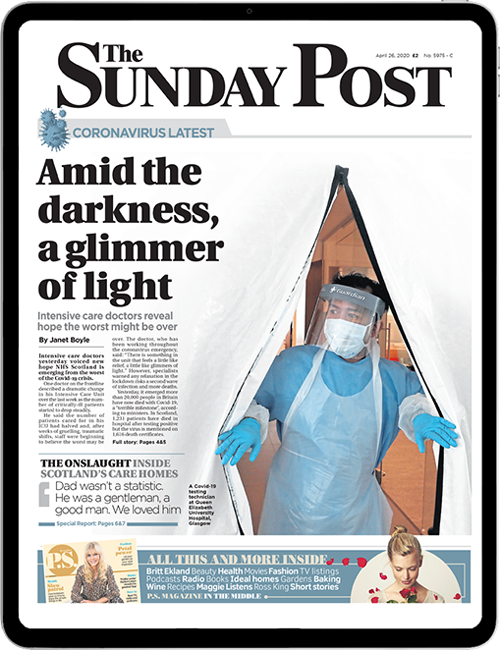 Enjoy the convenience of having The Sunday Post delivered as a digital ePaper straight to your smartphone, tablet or computer.
Subscribe for only £5.49 a month and enjoy all the benefits of the printed paper as a digital replica.
Subscribe