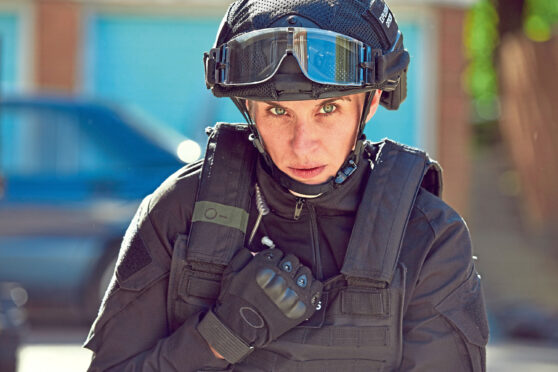 Vicky McClure familiarised herself with the job of being a bomb disposal expert for the Metropolitan Police.She now knows how much pressure is involved: it's almost up there with being responsible for an entire TV series.
Line Of Duty star McClure filmed new ITV thriller series Trigger Point during the pandemic, when a Covid diagnosis would have shut down filming for weeks.
"I was determined not to shut the show down or disrupt filming," she says. "It's impossible to avoid coronavirus as we all know, so basically my weekends were spent indoors. I really missed that time in the industry when we'd go out for drinks after a big week – that's all gone now because you just can't take that Covid risk.
"I was really careful to not be out and about, but I did go to the GQ Awards, because I had to have one night out while I was in London. That was followed by five days of anxiety worrying I had caught it, but I hadn't.
"I felt very lucky to hold down a show like this, it's what you dream of as a young actor. I wanted to do them all proud but I didn't want to affect people's jobs or health. It's a lot of responsibility when you can't be replaced, so I lived like a nun!"
The filming of Trigger Point may have been difficult but that only served to bring the cast and crew closer together. And to celebrate her dream roll, McClure awarded workers on the set with… sausage rolls!
"It was amazing because I really felt like a crew member," she adds. "I organised a big Greggs delivery at the end of the shoot for everyone, that's how much I loved them! I had such a special time with everyone."
As part of the action-packed show McClure plays Lana Washington, a bomb disposal operative, or "expo", who is in a race against time to stop a campaign of terror in London.
Those involve some difficult car chases, which McClure was keen to do herself, thanks to her previous driving experience on another iconic show.
"I was really keen to do the action scenes that come with the show, and I knew that playing an expo would be quite a challenge physically. I didn't actually expect it to be quite as challenging as it was, but I got through it and I did most of it myself.
"I was really game. The few things that I didn't do are mainly scenes with erratic driving because of Covid restrictions, even though I always say, 'Didn't you see me in Top Gear? I know what I'm doing!'"
Trigger Point, ITV, tonight, 9pm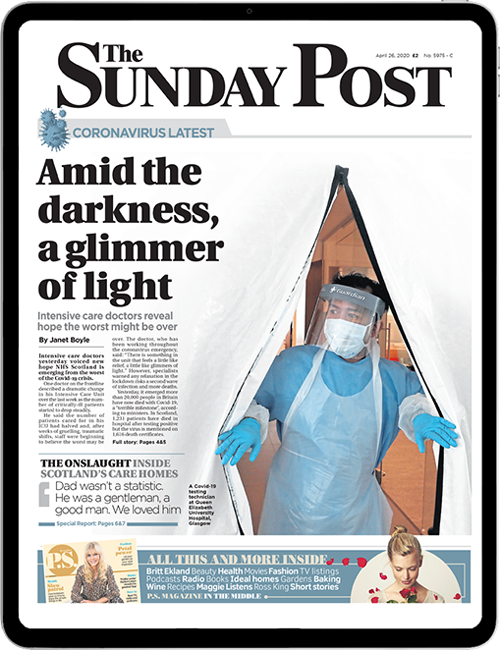 Enjoy the convenience of having The Sunday Post delivered as a digital ePaper straight to your smartphone, tablet or computer.
Subscribe for only £5.49 a month and enjoy all the benefits of the printed paper as a digital replica.
Subscribe