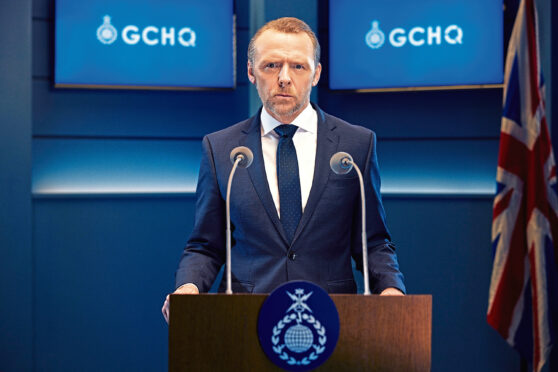 There's nothing quite like the prospect of a digital cold war to instigate the return of one of our best-loved actors. Recent years have seen Simon Pegg become an increasingly prominent Hollywood presence.
After getting pally with Tom Cruise whilst playing protagonist Benji Dunn in the Mission: Impossible franchise, all it seemingly took was a script five years in development, delving into the nuances of international cyber warfare, to lure him back from across the pond.
"Yes, please. I'd like to come home," whispers the 52-year-old actor, recreating his acceptance of Bafta Award-winning writer and director Peter Kosminsky's script. "It just felt like a no-brainer. I was extremely flattered to be sent the script, just because it's not the kind of role people assume I would be interested in."
For the star of Hot Fuzz and Shaun Of The Dead, his latest role as part of Kosminsky's new six-part thriller, The Undeclared War, stands as one of his grittiest to date.
It's a series which launched – much to Ofcom's chagrin – with a controversial marketing campaign which saw fake cyber attack warnings televised across all Channel 4 channels on the evening of June 10.
Pegg is Danny Patrick, chief of operations at GCHQ, and a step away from the goofy sidekick roles for which he's become known.
"It's really enjoyable to play a character who's so far from the sort of thing I'm known for playing," says Pegg, noting it won't be long before he "gets back to playing idiots".
"As an actor, that's all you can hope for really, to be given challenges. And this was a glorious, glorious challenge."
Set in the year 2024, The Undeclared War sees the UK engaged in cyber warfare with Russia, and the unfurling events hold the potential to bring the nation to its knees.
Delving into the bowels of GCHQ – the Government Communications Headquarters overseeing national intelligence and cyber security – we meet a team of analysts working tirelessly to ward off an unrelenting series of cyber attacks. What appears to be a run-of-the-mill stress test on the nation's infrastructure rapidly takes a dark turn, placing the team at the forefront of an international cyber war.
"I'm not saying this is the way things will turn out," says Kosminsky. "But I'm saying there's nothing in this show that either hasn't happened, or is not being sort of 'war gamed' by the people who try to prepare for this kind of thing."
---
The Undeclared War, Channel 4, Thursday, 9pm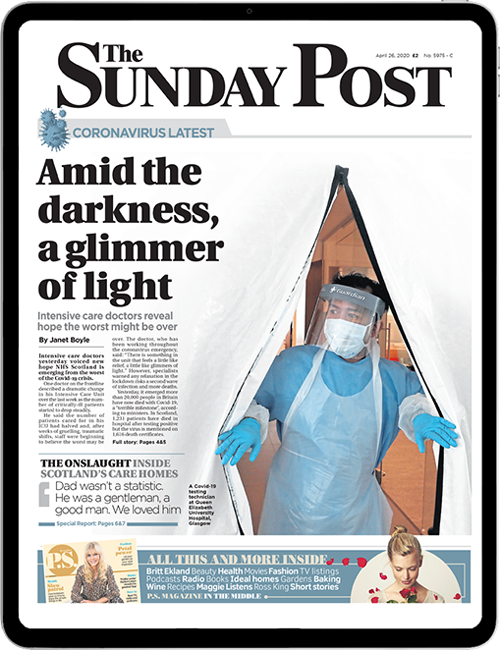 Enjoy the convenience of having The Sunday Post delivered as a digital ePaper straight to your smartphone, tablet or computer.
Subscribe for only £5.49 a month and enjoy all the benefits of the printed paper as a digital replica.
Subscribe