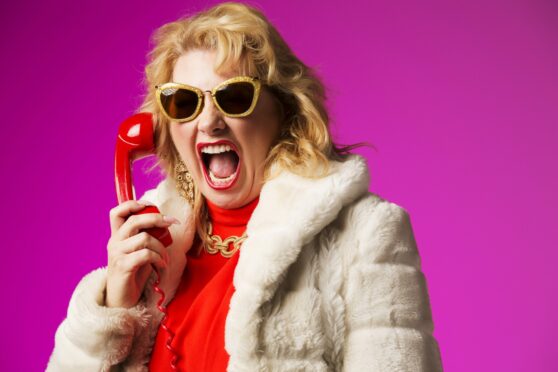 They may be called extras but Sonia Scott Mackay believes they are extra-special.
She runs one of the biggest talent agencies in Scotland and it doesn't matter whether you're a dancing dog or a worn-out mum and part-time actor hoping for a break, if you have a dream, she'll help you follow it.
Now she's lifting the lid on the industry in a fly-on-the-wall documentary, Talent, telling the heartwarming tale of four hopeful film and TV extras and their ever-faithful booker.
Bubbly Scott Mackay, who grew up in Dornoch in the Highlands, is their cheerleader-in-chief, a constant voice of encouragement to help them keep going when things get tough.
"Talent to me is talent, whether it's a child, a dog, an actor, a model. They're all the talent," the 50-year-old said. "But it's a double-edged sword. On one hand you've got the glamour, the excitement but, on the other hand, you have got the hard work, the determination, the rejection."
Scott Mackay has worked in the entertainment industry for 30 years. Starting out as a teenage model in Glasgow in the early 1990s, she soon won success with jobs in Paris, America and Australia, and delved into the world of extra work.
"Through modelling I realised I needed to get drama training and performing training to cope with auditions because I felt I wasn't skilled enough for the direction," she said.
"When I came home, I wanted to start my own talent agency – but one that was inclusive. I wanted to have the concept where you could book lots and lots of different people from lots of different walks of life, so there was market for everybody.
"If I had actors for TV and film on the books, I figured why not have the extras, too."
Noticing the trend of big movies coming to Glasgow, Scott Mackay launched All Talent Agency in 2005, and has never looked back. It's now one of the most innovative talent agencies in the country, providing models, actors and extras – who are now called "background actors" – for castings for every kind of work, from TV ads to blockbuster movies.
"It's a busy life," said Scott Mackay, "but I wouldn't have it any other way."
All Talent has more than 5,000 clients on its books, from octogenarian stuntmen to naked body doubles and tarot card readers-turned models, many of whom have worked on big films including World War Z and Sunshine On Leith, and prime-time TV shows including River City, Dr Who, Guilt, Scot Squad, Shetland and Outlander.
Scott Mackay, having experienced the cut-throat industry herself, flies the flag for every single one. They may not be the stars of the show yet but, with her in their corner, they have every chance.
"I'm all about the 'real' people," she said. "I see the potential in every one of my clients. They all have something amazing to offer and it's up to me to help them get where they want to be."
The documentary, which airs on BBC Scotland this week, follows Scott Mackay and four of her clients in their quest for stardom.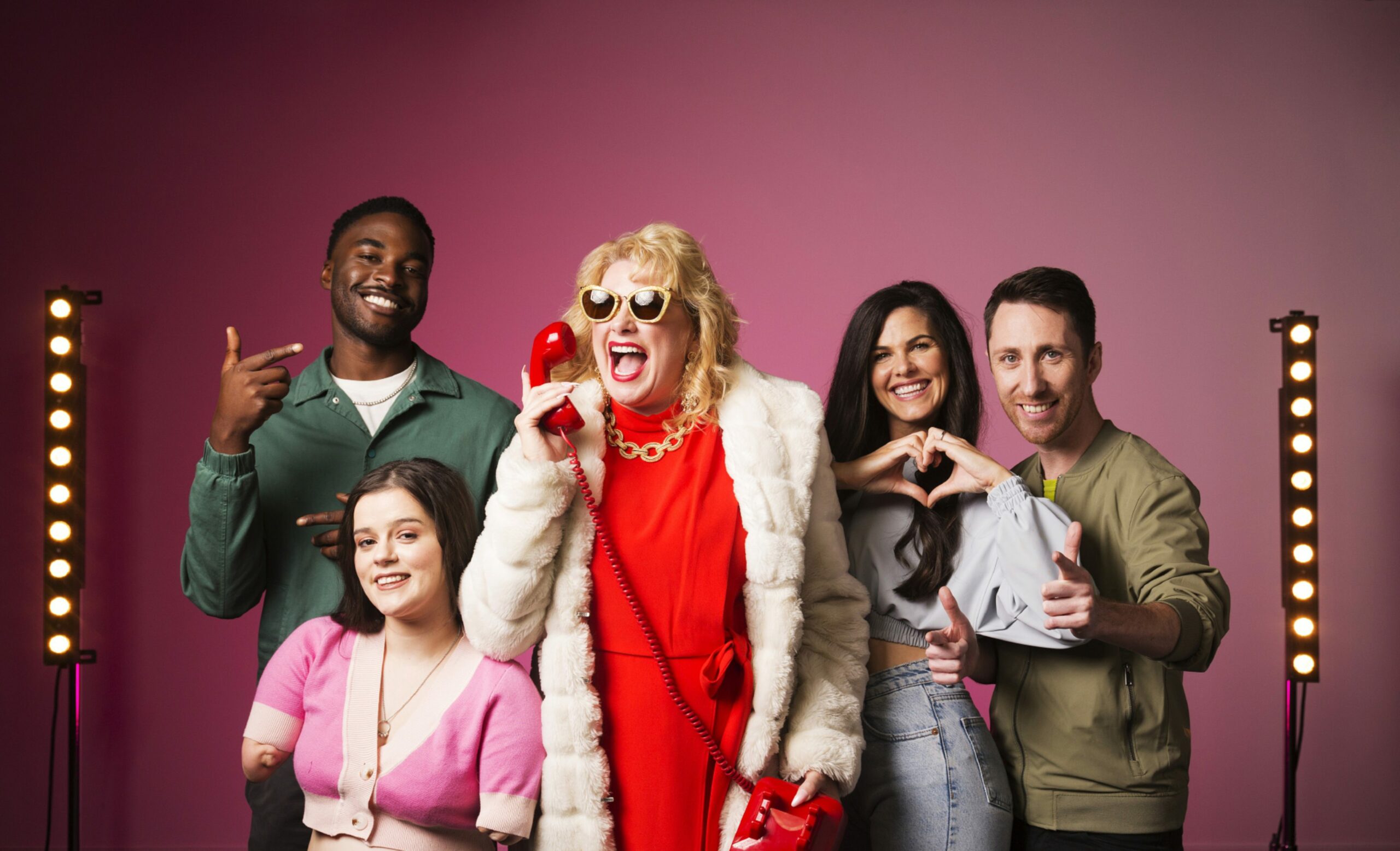 It's fair to say no two days are the same for the talent agent, often flanked by her French bulldog, Bruno. One day she can be on a TV shoot, the next a fashion shoot for babies. She's always on call with the motto "Every outing is a scouting!" and is always there for her clients around the clock, whether professionally or personally.
"My job is first and foremost in my life and it doesn't leave a lot of time for anything else," she said.
"I absolutely love my job, but it can take over my life. If something is shooting at night or on a weekend, we're on call."
But she loves the busy life. In fact, a hectic life, she says, is easier than living through lockdown.
"When Covid hit, everything shut down. I was a bit lost and thankful I had Bruno to give me a reason to get up and dressed every day. But over time the industry has started to open back up again. In fact, it's getting really busy again, which is amazing."
Preparing for the documentary took some quick thinking on Scott Mackay's part. "One of my old clients now works in TV and had been saying for ages she wanted to make a documentary about the agency," she said.
"I said yes, but that was before lockdown and it never got off the ground. Then she came back to say could we do it now and I realised I didn't even have an office. When Covid hit, we left the office and had never been back.
"I couldn't have been in a worse situation to do a documentary but I thought, 'Why not?'. I gave away my sofa, ordered a bank of desks and turned my front room into an agency office.
"And it turned out to be a better space than I actually had before. The success of the agency has been not giving up and just keeping going."
The show reveals the softer side to the agency boss, who employs her twin sister Sophia, and spends any spare time she has with her mum, Shona.
In fact, Scott Mackay, who won Come Dine With Me in 2008, and her mum launched their own online cooking classes during lockdown as a means of keeping busy.
"My sister lives in the flat next door and mum is there, too. They are such a big part of my life," she said. "During lockdown, mum and I filmed cookery classes where we made everything from lentil soup to Victoria sponges.
"It was a good laugh and a great way to spend some time with her."
The documentary also reveals that Scott Mackay, who has recently supplied cast members for Crime and Guilt's second series, has taken centre-stage herself, starring in the opening scene of T2:Trainspotting.
She is one of the gym-goers stunned when Ewan McGregor as Renton falls off the treadmill, right at her feet, in Danny Boyle's sequel to the '90s classic.
"It's difficult to do acting as a full-time job in Scotland, but things are definitely improving. I've seen the industry grow and grow and grow," she said.
"Filming the documentary was fun and not invasive at all. We became really comfortable in front of the cameras and often forgot they were there.
"It's heartfelt and I think that's what's great about it."
---
Talent, BBC Scotland, Tuesday, 10pm
---
I'm baffled by attitudes, why cast non-amputees to play amputees?
Brianne Surgeoner had always wanted to act but, having been born with no hands, assumed it was nothing more than a dream until she signed up with All Talent Agency.
The 21-year-old, from Paisley, has starred in ads and recently landed a role in Casualty.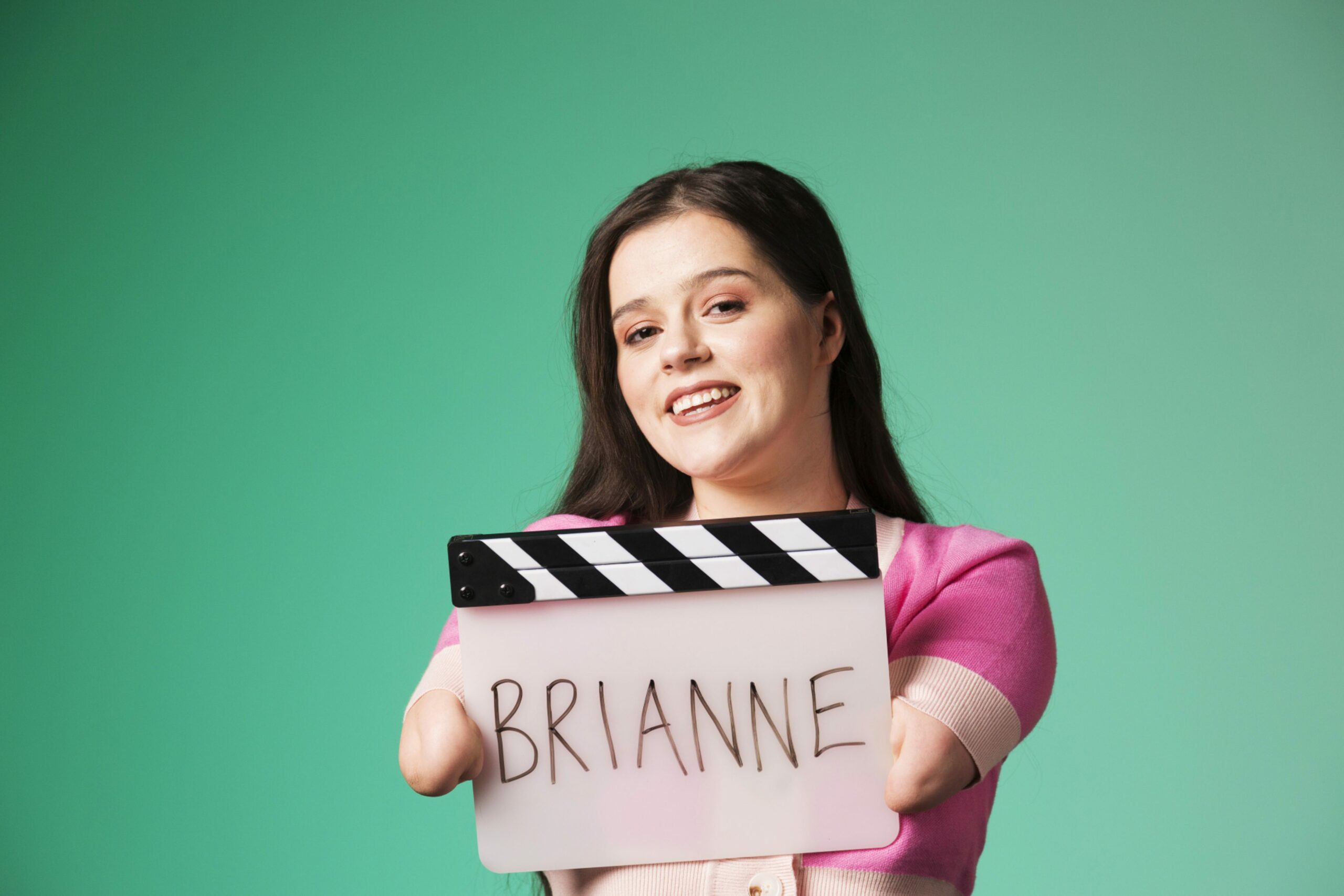 "I've never thought my disability was a disadvantage," Surgeoner said. "I was born with no hands so it was completely normal to me. And my parents didn't treat me any differently because of it. It wasn't until I was older that I came to understand I was the odd one out because I didn't have hands."
As a baby in the womb, Surgeoner was affected by amniotic band syndrome, where fibrous bands of the amniotic sack get tangled around the foetus. It cut off the circulation to her hands so they didn't grow.
"I used to watch TV and think, 'I could never do that. I could never be someone in the spotlight'."
She had hopes of becoming a lawyer, specialising in cases of discrimination but realised she could be an actress.
With more than 20,000 followers on TikTok, where she uses her bionic arm, applies her make-up with her feet and talks about life as a double amputee, Sturgeoner realised she could follow her dream. She signed up for acting work and modelling.
"Acting just fixes everything for me," she said. "It's an outlet for everything, a way to use your emotions in a really positive way.
"I'm still baffled by attitudes in the industry, for example, casting non-amputees in the part of an amputee…there are not a lot of actual amputees playing these parts.
"But I feel accepted and am so happy it's a career path I follow. It has been amazing so far and I just know there are many more things to come."
---
I'm loving every minute and, if it turns into a career, that's great
As a busy mum of three and paramedic, being on the big screen was just a dream for Emma Hamilton.
But now she has a list of parts in big shows under her belt, and says it's only just beginning.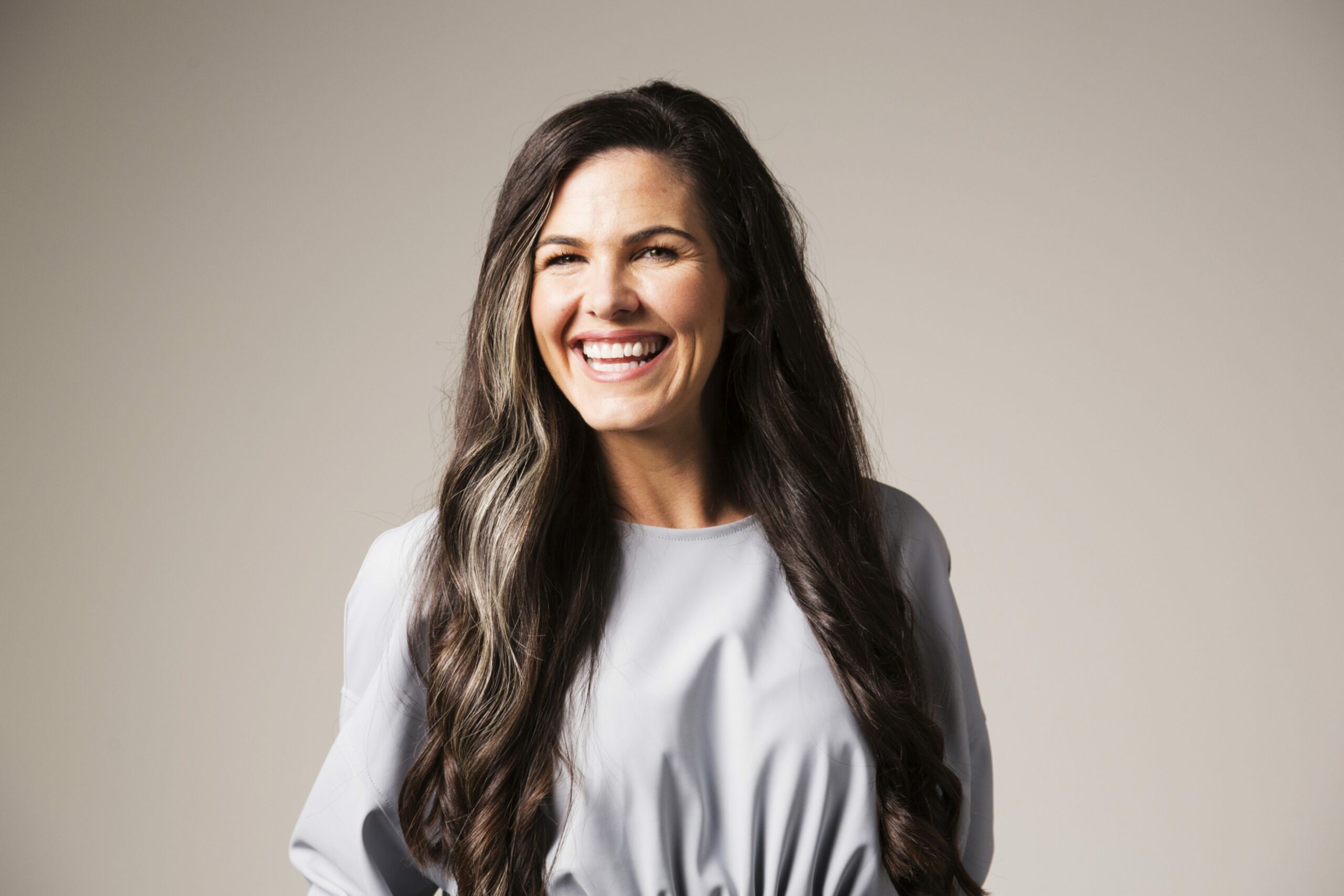 Hamilton, 38, from Bellshill in Lanarkshire, said: "I've always been interested in acting but never really thought it was possible for me.
"I didn't do drama at school or college but in 2019, I decided to take the plunge and just go for it.
"I signed up for acting classes and managed to fit it in with family life. And I just loved it. I came away with that adrenalin rush.
"A few people I knew were doing extra work – and I found Sonia.
"She signed me up as a commercial model and I would say I've got what I hoped for from that, in fact probably a lot more.
"I've worked with directors, producers… and got to experience what acting life is like. I'm right in the midst of the hustle and bustle of it all.
"I watch and learn. It's like I have front-row seats, seeing how the industry works – and that makes me more hungry for it."
Hamilton, who now teaches young paramedics, has appeared in River City, Guilt, Shetland, Control Room and Crime, in which she got her first speaking part.
She has also drafted in the rest of the Hamilton family for TV ads.
"The kids love it – and it has been really good for my confidence too," she said.
"Being a full-time working mum is full steam ahead. When you put everything into your career and your kids, you start to feel a little insecure about who you are – and forget all about yourself, so I'm doing this for me.
"I'm loving every minute and if it turns into an acting career that would be great."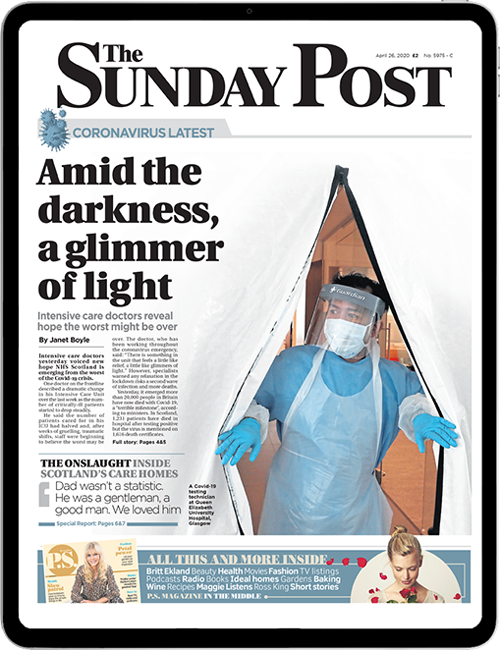 Enjoy the convenience of having The Sunday Post delivered as a digital ePaper straight to your smartphone, tablet or computer.
Subscribe for only £5.49 a month and enjoy all the benefits of the printed paper as a digital replica.
Subscribe