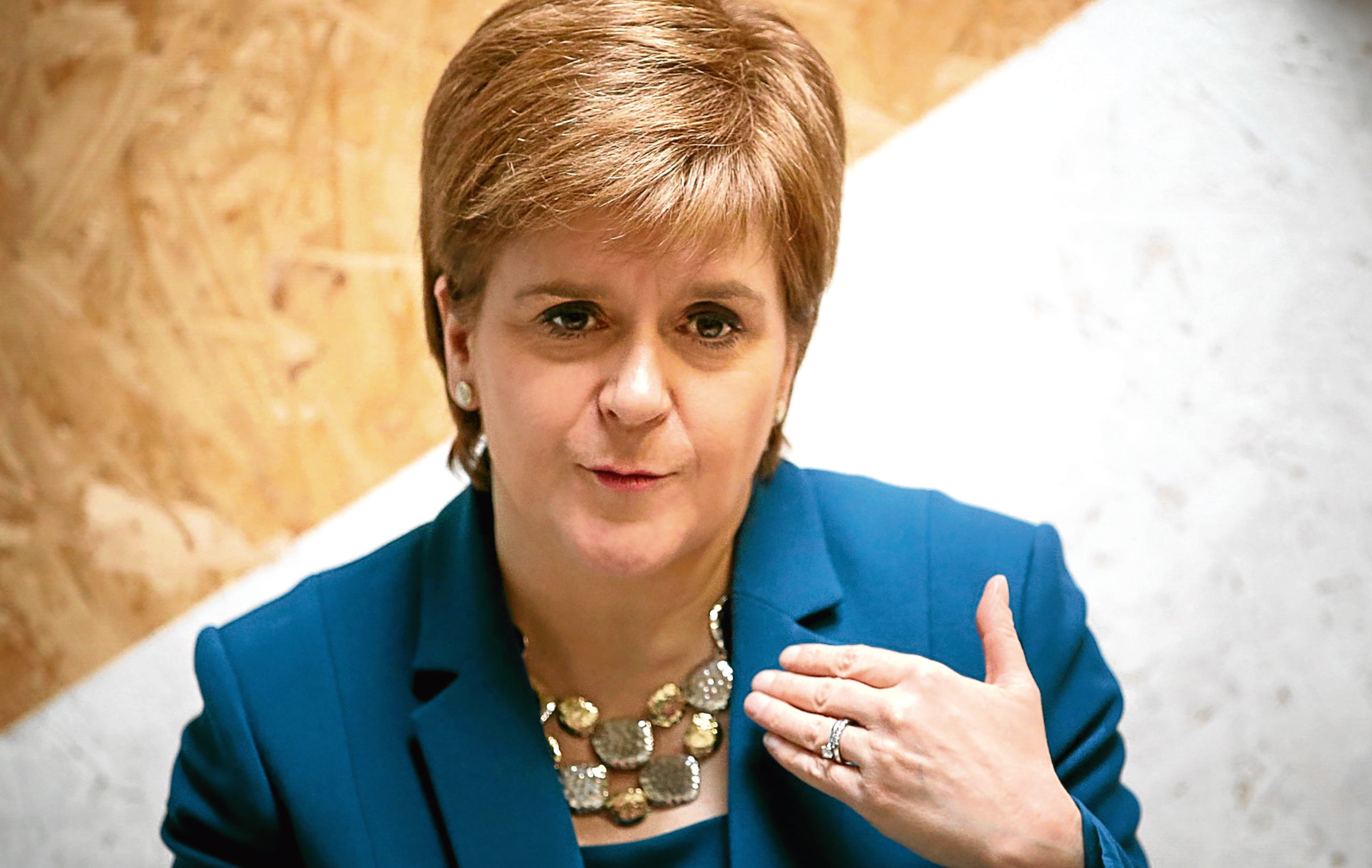 THE TV sector is failing to reflect the diversity of its audiences and should do more to address the issue, Scotland's First Minster has said.
Nicola Sturgeon said that women, ethnic minorities and disabled people are among the groups under-represented in broadcasting.
Speaking at Channel 4's Diverse Festival in Glasgow, she called for change and told television chiefs that promoting diversity would be good for both their businesses and for wider society.
She also urged bosses at Channel 4 to make Glasgow their new home, saying Scotland's largest city would be the "perfect place" for the broadcaster's new HQ.
The annual festival is taking place in Glasgow two days before the city submits its bid to host the broadcaster's new national headquarters.
Giving the keynote speech, Ms Sturgeon said that promoting diversity is in the interests of the media as well as being in the interests of the viewing public.
She said: "The TV sector is failing to reflect the diversity of its audiences. Women continue to be under-represented and that is particularly true for women over the age of 50, and there is a real disparity in the proportion of women in senior positions.
"Ethnic minority employees are significantly under-represented and there is a huge gap in the number of disabled people in the industry across the primary broadcasters, both on screen and off screen, and we know there is a huge gap in the numbers of disabled people in the industry compared to the wider UK population."
She added: "If the industry is to better represent diverse communities and become more diverse itself it really has to change and it has to start changing immediately.
"As a simple matter of fairness, no-one in our society should feel television or broadcasting is closed off to them just because of who they are and where they come from."
Ms Sturgeon said: "Protecting and promoting genuine diversity is not just the right thing to do, it is also a matter of basic self interest for the media.
"It will be good for your businesses as well as for our wider society if you can better represent the demographic of your viewers because you will benefit from a broader range of talent and creative ideas and stories, and you will be better able to fulfil the principles that lie at the very heart of public service broadcasting."
Channel 4, which is publicly owned but commercially funded, will not sell its London headquarters but plans to establish a new base where "creative decision-makers who are spending money" will be located, chief executive Alex Mahon has said.
The move will be part of the biggest restructure of Channel 4 in its 35-year history, with two new smaller hubs outside London also to be established in 2019.
The channel currently has more than 800 staff, but fewer than 30 based outside central London.
Some 300 jobs will be moved to the new locations, with the intention to increase this further over time.
Glasgow MSP Ms Sturgeon has formally endorsed the bid, telling the event: "Glasgow would be the perfect place for Channel 4's new national headquarters."
She added: "Glasgow is also a gateway to creative centres all over Scotland and so the unique character of Glasgow – multicultural, welcoming, hugely creative, very connected and, a bit like Channel 4 itself, irreverent – is a great fit for Channel 4."