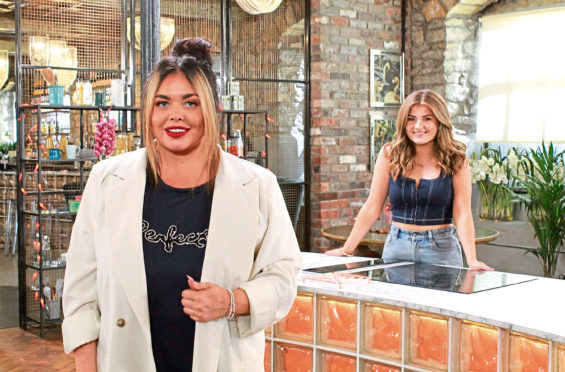 Take two of the most popular shows in recent memory – First Dates and Come Dine With Me – and stick them in a blender.
Add a pinch of the ever-likeable Scarlett Moffat and pour into your eyes via ITV2.
The delicious sounding recipe is for Love Bites, a new reality dating show.
Something else has been added to the mix when the producers weren't looking, though – a huge dollop of naffness.
Dating shows always have a bit of corniness to them, which is why ones that work really lean into it. Paddy's daft jokes on Take Me Out or the late Cilla Black's warbly encouragement on Blind Date.
INTERVIEW: Scarlett Moffatt says the secret to finding love was just being herself
Love Bites sees singletons judge potential suitors via dishes they've cooked, which sounds fairly simple.
The show tries to shove sexiness and cheekiness in your face which would be great if it worked but made me recoil in the same way I do when offered a pizza with pineapple topping.
Speaking of culinary revulsion which shakes you to your small intestine, some of the dishes in the first episode, as tried by comely contestant Jodie, were difficult to love.
One teriyaki chicken dish served was so undercooked Scarlett had to intercept before it was eaten. Mmm, is the suggestion of severe lysteria poisoning making you feel romantic yet?
Scarlett is the one bright point here but after that? I'll stick to a takeaway.
Love Bites, ITV2, Monday, 6pm
---
Star Trek: Discovery, Netflix
I'm one of those nerds who grew up on Star Trek and while I don't quite watch every episode the way I did in the '90s I've been quite pleased with Star Trek: Discovery.
The series has lurched from one thing (gloom and swearing in the first series) to another (Star Wars space battles and family melodrama in the second), but is yet to find its voice.
This series seems to be about how wonderful being in Star Trek is. There are lots of pats on the back at how nice they all are, slow motion weeping and emotional moments foisted on the audience.
Where are the Borg when you need them?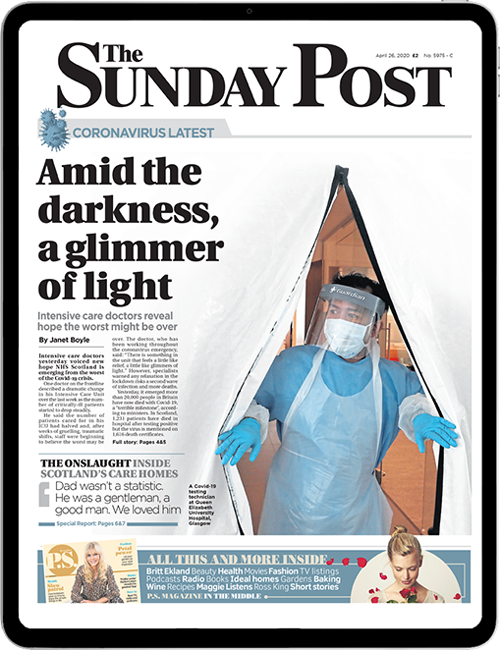 Enjoy the convenience of having The Sunday Post delivered as a digital ePaper straight to your smartphone, tablet or computer.
Subscribe for only £5.49 a month and enjoy all the benefits of the printed paper as a digital replica.
Subscribe