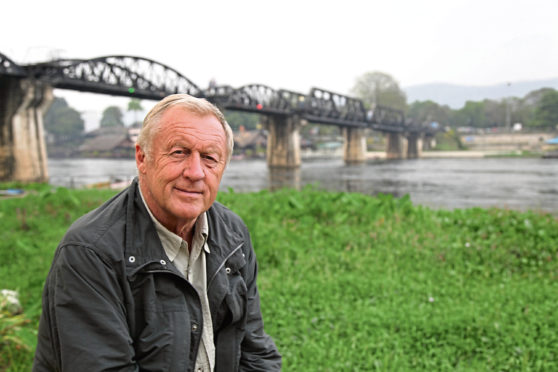 TV presenter Chris Tarrant has told how he and his film crew were arrested by Kenyan police while filming his new series of Extreme Railways.
The crew were filming the final segment at Lake Victoria, in the East African country, when they were suddenly confronted by armed police in Jeeps.
Despite having permission to film, local police thought Chris and his crew were spies, filming a new warship in the harbour.
"Even though we couldn't even see the ship, they insisted a crime had been committed. They made us delete all our film and we thought that would be the end of it," said Chris.
But the 73-year-old said they were taken to a police station.
"We got to the station and they took our passports and put us in a holding pen with these scary Kenyan guys in handcuffs who were scowling at us.
"We didn't know what would happen.
"They told us the officer who'd arrested us had gone home for the weekend. We were totally impotent.
"We weren't even allowed to make a phone call."
After four hours they were suddenly released.
"We raced to the airport to catch our flights. It was terrifying. It's a lovely country but I am not sure I'll ever go back."
In the series he travels through Romania, Turkey and Kenya, but it starts with a special episode on how trains affected the First World War.
---
Extreme Railways returns on Monday November 25 at 9pm on Channel 5.