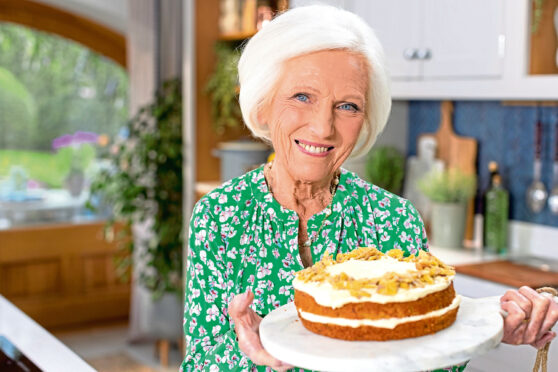 Mary Berry makes cooking seem so straightforward and soothing. The kitchen in her new series, the aptly named Love To Cook, is softly lit and apparently stress-free.
"Oh, it's my relaxation," says Berry, 86, of whipping up dinner. "I don't find the kitchen stressful because I do know what I'm doing," she says. "And I do wash up as I go along."
Wander in while she is cooking, though, and she will undoubtedly put you to work. "If anyone says, 'Can I help?' I always find something for them to do. And I think it's quite nice, I mean, it just depends on who it is there with you. If it's family, they'll always lay the table or chop veg."
Love To Cook was actually commissioned at a very stressful time, at the start of the first lockdown.
"We were all beginning to cook but in a different way," remembers Berry, who was locked down with her husband of more than 50 years, Paul.
She says the experience "reminded me I love to cook" and also proved rather helpful when it came to having the time to really consider ingredients and develop recipes.
INTERVIEW: Bake Off judge Prue Leith admits she's her own worst enemy after postponing retirement – again – at 80
Not that Berry and her long-time collaborator Lucy Young have totally upturned the Berry way of cooking – not in the least. The recipes that accompany the new series are classic Berry: "The sort that don't have too many ingredients and use things you've got on your shelf."
And any flavours that are relatively new to the Berry canon, for instance, preserved lemons, white miso paste, Szechuan peppercorns, pop up repeatedly, so they do not end up forlornly underused.
Filming the series was a grounded affair, though. The pandemic meant the former Bake Off star was restricted to travelling around England for it, but there was, she says, "still lots to learn".
The show sees her meet a group of men who have turned to pie making to help combat "feeling low and depressed and lonely," and she visits everywhere from Brixton Village in London for its incredible market produce ("I knew nothing about Nigerian food"), to Carmarthenshire to forage for samphire.
She's also cultivating a lemon tree which has been, she says, a roaring success; although they're not really any better than the supermarket version.
"I'm very, very thrilled to use them and put them in gin and tonics and use them for cooking," she says of her homegrown lemons.
"I love them. But I can't really say they're any better…"
---
Mary Berry: Love To Cook starts Thursday, 8pm on BBC2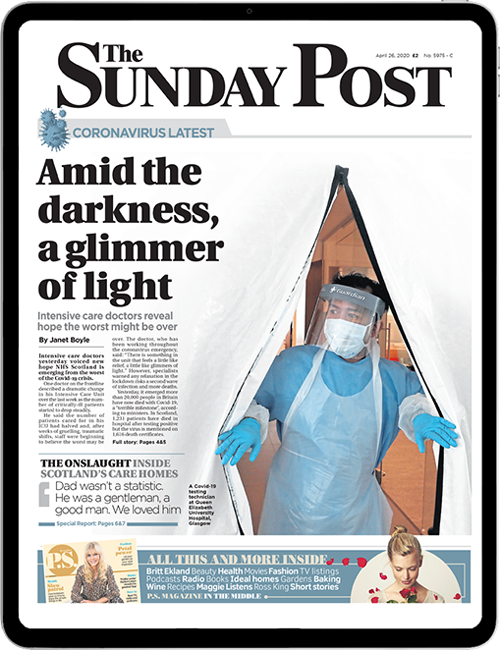 Enjoy the convenience of having The Sunday Post delivered as a digital ePaper straight to your smartphone, tablet or computer.
Subscribe for only £5.49 a month and enjoy all the benefits of the printed paper as a digital replica.
Subscribe