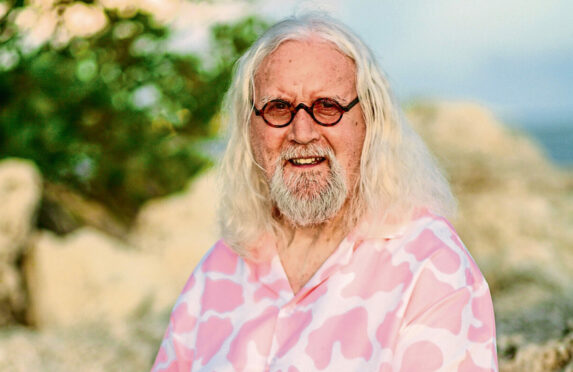 Billy Connolly has become a grandfatherly figure over the past couple of years. It's a strange position for the former wild child of stand-up comedy.
Connolly is back with My Absolute Pleasure, the natural follow-up to last year's festive hit, It's Been A Pleasure, which took us to his home in the Florida Keys where the Glasgow comedian showed us his idyllic life.
Although he's battling Parkinson's, Connolly's documentary earned rave reviews as a heartwarming visit to an old friend; a far cry from his days as a roaring, expletive-using comic.
Yet this new image of him isn't quite right; Connolly believes he's still got the power to shock. And he still has a temper, too.
"Every day, things make me angry. It's the way life is supposed to be," he says.
"You're supposed to get angry and happy and sad. Feel all these different things. You can't help it, and on stage it seems to magnify. Shock is an intrinsic part of comedy. The shock of the punchline from nowhere gets people where they live.
"If I talked about sex in my routines people would be shocked, but they'd find it funny. Nobody in the audience says, 'oh for god's sake he's talking about bums and willies. I think I'll leave and get a hamburger.'"
The documentary features his new book, Connolly's first full-length autobiography and the title is taken for a nickname given to him.
"I've called my book Windswept & Interesting after something one of my friends said about me," he explains in My Absolute Pleasure. "The label stuck and after that I had to maintain my reputation.
"I've changed my mind about what it means from time to time but now I think it's behaving as you think you should and not giving a toss about anybody else's opinion. Just have a few ideas of your own, it'll do you no harm at all."
The book, as well as the documentary touches on the Big Yin's past in Glasgow, from pictures of him as a boy with sister Flo to images of him with friends outside the city's famous tenements.
Those friends, he says, made his life worth living both then and now.
"It was a tough upbringing but I survived it and it was made great by my friends," he adds.
"I could see by their houses and by their atmospheres and families that whatever was wrong wasn't wrong with the world, it was my family.
"So I learned from them and thought that if I ever got married I'd live like that and be funny and cheery for my children."
---
Billy Connolly: My Absolute Pleasure, ITV, today, 9.30pm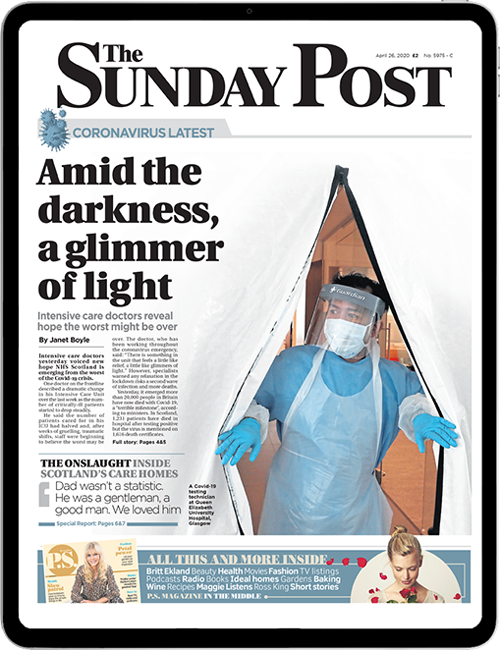 Enjoy the convenience of having The Sunday Post delivered as a digital ePaper straight to your smartphone, tablet or computer.
Subscribe for only £5.49 a month and enjoy all the benefits of the printed paper as a digital replica.
Subscribe