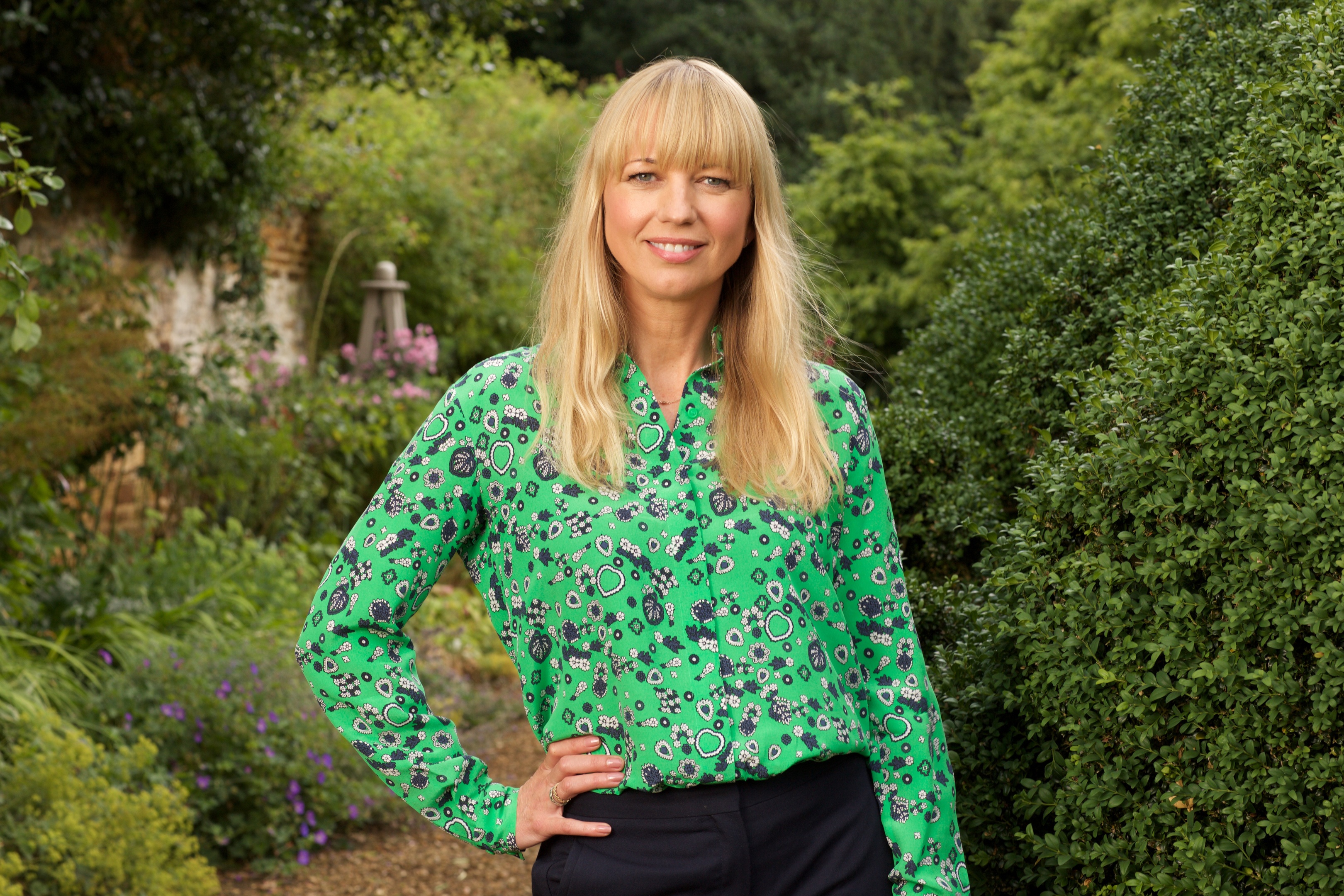 PINNING down Sara Cox can be a tricky business.
With numerous TV projects, her Radio 2 show and three kids at home, life is endlessly busy.
Catching her during a visit to the pub, though, provides the excuse for a chat.
In the past, when she was seen as the ultimate ladette hosting the Radio 1 Breakfast Show, she would possibly have been in for a raucously boozy session.
Now it couldn't be more different.
Sara, 43, has her faithful dogs with her, the drinks are soft and the pub is just a handy meeting place to speak about her latest series away from domestic chaos.
The change in her life is something of which Sara is all too conscious.
"I kind of see things in decades," she tells iN10.
"My 20s were for partying, my 30s for parenting and now in my 40s I've got more time for me and my career as well as the parenting.
"I'm really enjoying my 40s, I'd highly recommend it. Even when I was in my 20s and going out, the thought of settling down was never completely alien to me.
"I always hoped I'd have kids one day."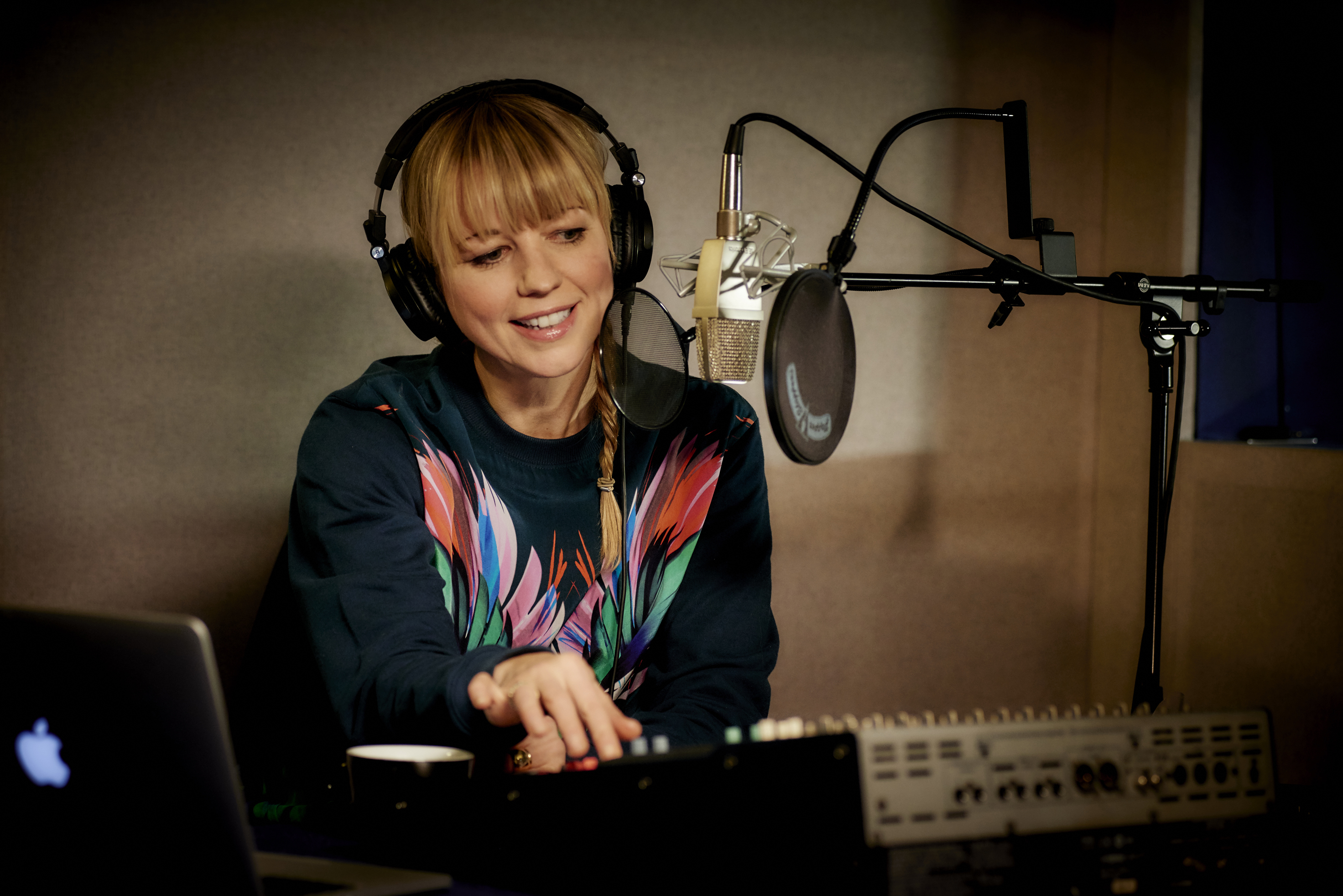 Lola, 13, Isaac, 10 and Renee, eight, are the kids Sara has with husband Ben, who works for a post-production company in London.
She reckons she has travelled a well-trodden path as far as career and family are concerned. And this latest stage is being mum to a teenager.
"I'll never be the sort of mum who's like, 'Hey, we're best friends!' with my eldest.
"She knows I'm her mum, not her mate. I'm not going clubbing with her.
"I can't think of anything more mortifying for either of us."
For a one-time party animal, Sara's new TV show may seem surprising.
Love In The Countryside is a new six-part BBC2 series in which Sara tries to help with rural romance.
Singletons whose remote farm existence puts limitations on their love lives are introduced to urbanites who might just be the perfect partner.
That rural life is one that Sara knows well, having grown up on her dad Len's farm in Bolton, Lancashire.
"You've got this whole, pretty dangerous, playground all around you with the bales to jump off and a tractor to ride," she says.
"I think I was driving one from about 11. I've got so many happy memories.
"A girl's first real love is her pony. Mine was Gus and I spent hours smooching that poor pony's muzzle, kissing him, feeding him Polo mints and telling him all my thoughts.
"My dad's still there and he's still got his Hereford cattle. And when I go up it's lovely to see the kids playing and doing the same things I did."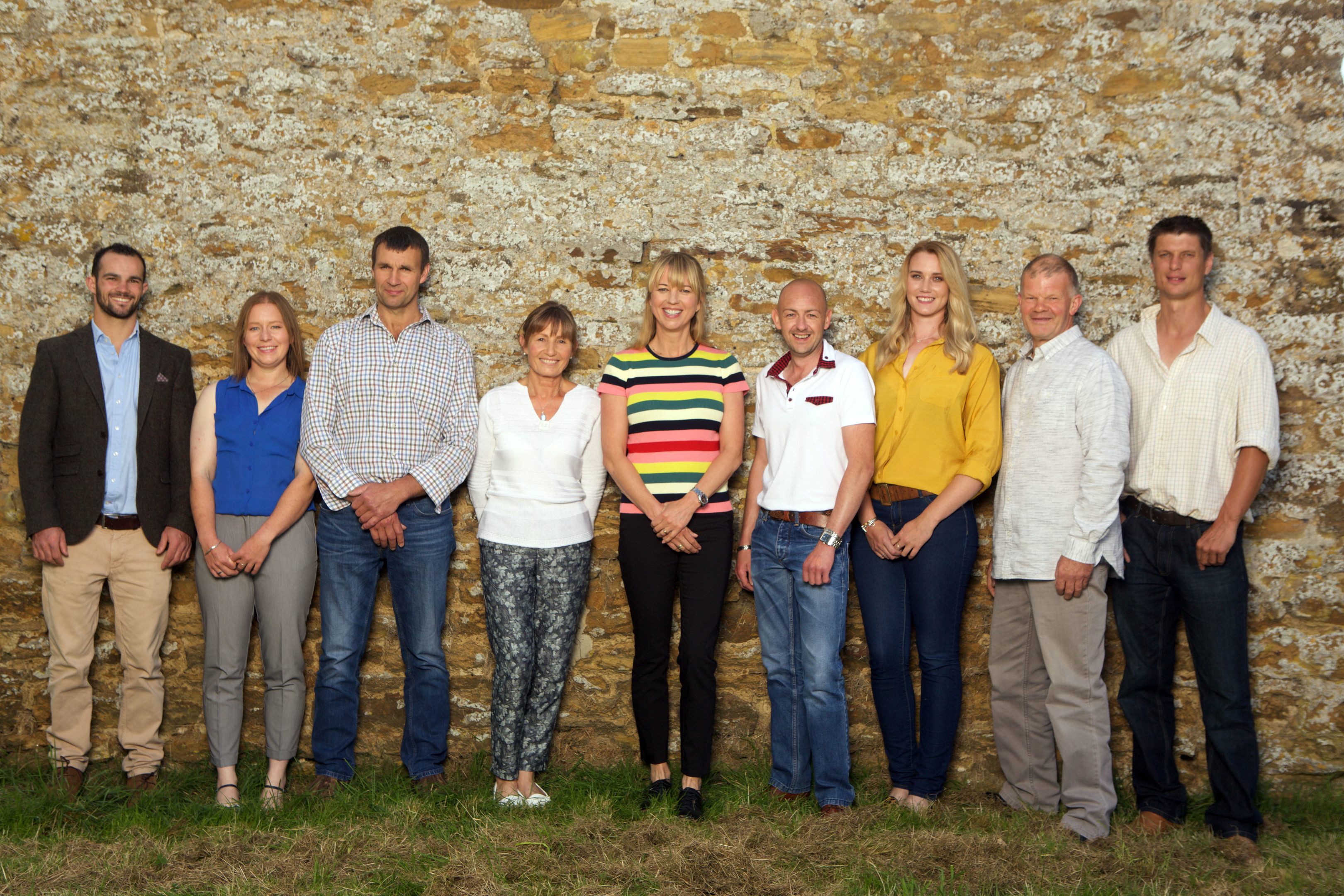 Having experienced life on a farm, Sara can empathise with the lovelorn participants.
She knows that when you have a farm and a passion for animals, it's often hard to find time to prioritise your love life.
Her kids are Sara's priority and a constant delight – though she can't help smiling as she says she's got out of the school run today.
But while she and Ben always dovetail work to ensure one is there for the kids, both are dedicated to their careers.
And hard graft was something mum Jackie – she and Len split up when Sara was seven – both instilled and inspired.
"I think it's good for the kids to see what we do so they have a good work ethic.
"My mum worked really hard and it affects you seeing that. You appreciate the things you have and you know why you have them.
"She worked as a landlady and in the offices for the NHS and even now she's retired she volunteers for a charity shop."
Sara's big career break was on Channel 4's The Girlie Show, before landing a role on The Big Breakfast.
But she says it wasn't quite the glamorous lifestyle you might imagine.
"I was actually signing on at the Job Centre during the two series of The Girlie Show," she confides.
"They used to do the old 'Have you done any work, paid or unpaid, in the last seven days' and then ask what Joanna Lumley was really like.
"It did me good to have to do that though, luckily, I haven't had to do it since.
"So, it wasn't a stratospheric rise to fame – but in my head I think I was expecting not to be able to walk down the street after the first episode went out.
"Obviously no one knew who I was or gave a monkey's about what I was doing."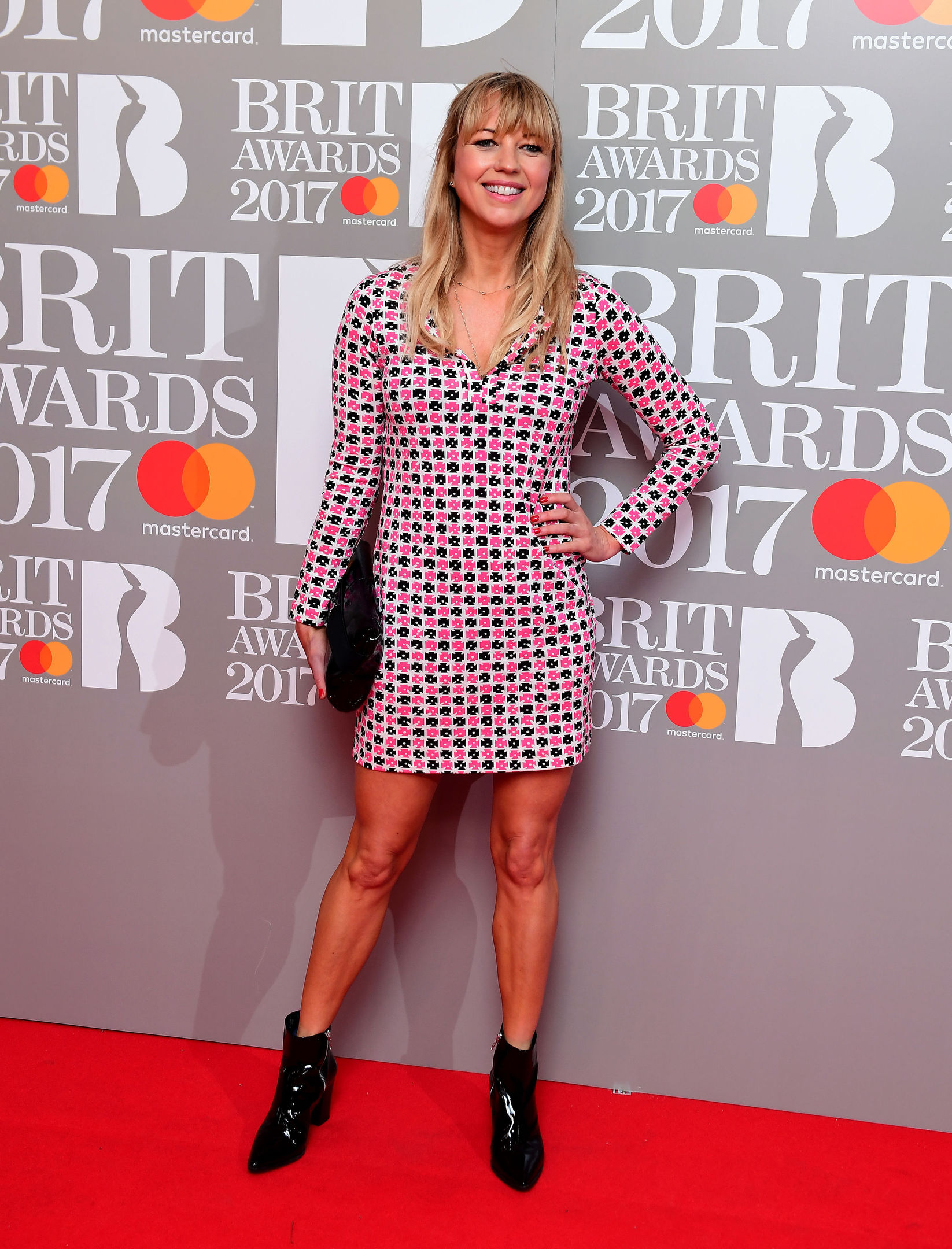 Sara's self-deprecating manner and ready laugh make her good company and she says that even now, the attention she gets is more than comfortable.
"I'm at a lovely level of fame," she continues. "I might get treated nicely in a restaurant because someone recognises my face or my voice.
"On the whole, though, I just get people saying they love my Radio 2 show or The Great Pottery Throw Down.
"But I'm not at the Davina McCall level, or Ant and Dec, where jaws drop when you walk into a room. It's a really nice level, I'm very lucky."
And if there was any danger of getting carried away, domesticity brings her back down to earth.
"I'll do something really fun or big on TV and there'll be a text from my family to tell me they're watching. Then one will come through from my husband just saying, 'We need milk'.
"I'll end up stopping off in my frock and make-up to get a litre of semi-skimmed.
"And kids are the best leveller. They don't care who you last interviewed or when you're on the telly.
"They're only interested about whether you'll listen to them go on about something or let them have some pink milk."
Sara has followed wise advice over the past couple of decades that it's what you say no to, rather than what you say yes to, that's important.
"The pottery show", as she calls it, was one she couldn't turn down.
"I loved it from the second I read the email. I just felt it would work," she smiles.
"And because it was made by the same people who make Bake Off, I knew all the gorgeous shots of cakes would work just as beautifully for pottery. Viewers really bought into it."
For the moment it's Love In The Countryside that she hopes will win over people. Filming has taken her to farms all over the country, including Dumfries where Christine is looking for romance.
"It would be nice if she were to find love," adds Sara. "And I hope others will, too."
Love In The Countryside, BBC2, Wed, 9pm.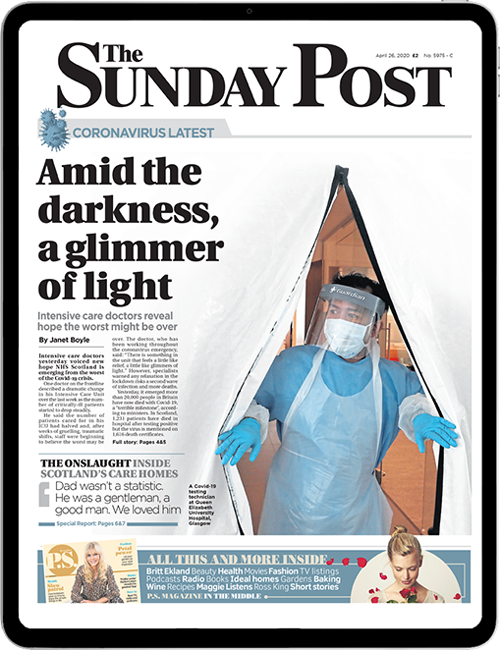 Enjoy the convenience of having The Sunday Post delivered as a digital ePaper straight to your smartphone, tablet or computer.
Subscribe for only £5.49 a month and enjoy all the benefits of the printed paper as a digital replica.
Subscribe