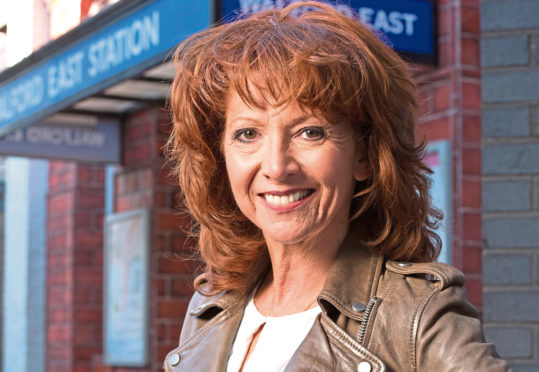 Bonnie Langford has a lifetime – literally – of showbusiness memories.
Having made her debut on stage in 1964, at three months of age, acting, singing and dancing are second nature to her.
About to host An Evening With Bonnie Langford at Richmond Theatre, where it all began, she has been looking back at her remarkable life and career.
And Bonnie can be grateful for many wonderful memories, along with a lot of sadness this year as she recalls one of her closest friends.
October 1 this year will be exactly 20 years since the untimely death at just 35 of the great Lena Zavaroni, who had struggled with anorexia, and Bonnie still remembers her with great fondness.
"Lena was terrific, she was my friend at school, we did a television show together, and we had a great connection," says Bonnie. "We both understood what our passion was but we also understood the responsibility of the work, and we enjoyed that, rather than it being a burden.
"Even at a very young age, we understood what was expected of us, but we could also have fun doing it. We were very like-minded and could empathise with each other.
"I think what I miss about Lena is her talent. She just had this unbelievable talent and it sometimes got overshadowed by her condition, and that makes me really sad.
"We should remember her for her remarkable gift, rather than her situation."
Lena had grown up with a father who played guitar and a mother who sang, and Bonnie was also born into a very theatrical family. There are no memories of her three-months-old debut, but she would go on to thrilling Opportunity Knocks viewers at just six, and showbiz just seems to have been in her blood.
"Who remembers anything from three months old?" Bonnie says. "I just know what people have told me, and I believe that I enjoyed it!
"I was carried on in my mother's arms. My mother had a dancing school – she is 89 now and still does, actually – based in Twickenham.
"That was the local theatre, and my mother would put on her display there. That was usually in July, but she was having me then, so it took place in October instead, with her carrying me on. Instead of a bunch of flowers, probably!"
If her mother was impressed with the way her baby took to the stage, she has presumably been gobsmacked to see what Bonnie grew up to achieve.
From Dancing On Ice to EastEnders, Doctor Who to Bugsy Malone, Strictly to Surprise, Surprise, she has seen and done it all.
Her memories of starring as Mel alongside not one but two Doctors – Colin Baker and Sylvester McCoy – are among her favourites.
"Who was cooler, Colin or Sylvester? Neither! They are both adorable!" she laughs. "They are very different, but both are as eccentric as each other. They have an eccentric uniqueness, definitely!
"I also did Pirates Of Penzance with Sylvester. We waltzed together every night, and every night he trod on my toes.
"I had been in pantomime with Colin before, too, and I still see both of them because we do a lot of the Doctor Who audio dramas and audio books.
"Doctor Who is the most extraordinary show, a gift that keeps on giving. It's still very much alive and well, still creating things. There are other things you've done and they are in their period, but Doctor Who goes on."
If the classic series supplies her with some of her nicest memories, another long-running Beeb show can be full of surprises, too.
Bonnie, of course, played Carmel Kazemi in EastEnders, and admits it is fascinating in its own way, to be known for that show.
"Being England, people are meeker and milder about what they come up and say to you," she reveals, "although people will call me Carmel.
"Funnily enough, it's often the younger people who mention it, and a lot of young people seem to watch EastEnders.
"When I go to the shopping centre, it's young people who'll come up and talk to me. I had one very powerful storyline, about knife crime, and I found that it really affected an awful lot of people. In fact, it led to many, many people coming up to me and opening their hearts to share their stories.
"It could be connections with family members or friends that they had lost, or families whose lives had been lost or disrupted by the effects of knife crime.
"I felt very humbled that I was perhaps able to communicate their feelings and maybe get something of their story across. I felt very privileged to be able to do that storyline. If you are doing something that really touches people and gives them the opportunity to allow others to understand what they've gone through, that is very powerful."
With a career like hers, Bonnie has met plenty of famous people as well as ordinary Britons at the supermarket.
She enjoyed meeting the late Queen Mother, and countless celebrities and names in the business, but Bonnie is just as keen to meet ordinary folk.
"The Queen Mother was lovely to meet, and I have met lots of fabulous people, some well-known, some not known at all," Bonnie admits. "I love meeting people and I don't think it really makes much difference what status they are.
"I'm respectful of all people. Everyone has something to contribute, and it is up to us to find what is lovely about somebody.
"It always touches me when someone remembers something I did, when somebody comes to the stage door and tells me they remember this or that from a certain time.
"Good grief! I'm part of somebody's memory book, and they might remember more than I do! I find that an incredible, extraordinary thing."
Having come from being a baby on a theatre stage to a woman who can dance, sing, act and point to a CV better than many, does Bonnie have advice for kids today?
The many who queue up to get on the modern equivalents of Opportunity Knocks – whether it's Britain's Got Talent or The Voice, X Factor or any other – how should they go about it, whether they win the thing or fall at the first hurdle?
"You need to look at the long road," she says. "I think it is very difficult these days for young people in those environments.
"It's terribly quick and massive, it has such a huge impact, but it goes so quickly and that can't last. It is too much.
"Really, the test is how you will sustain it, how you stay on that long road. There are two words in 'showbusiness' and 'show' is the shorter word.
"Try not to change everything in your life too quickly, and try to keep those that you love around you as much as possible. They will be there to keep your feet on the ground. Enjoy the moment, enjoy the fun of it all, but also listen to your instincts and don't get carried away with things that are very fleeting.
"You also have to try to remember what it is you really enjoy – maybe you have a talent for wonderful singing – and make sure you keep hold of that.
"Don't let the rest of it get in the way. Protect that gift and try to keep looking at the long road ahead. Try to think about having things with longevity, rather than the quick, instant buzz."
If the younger generation should listen carefully to anyone in the business, it's Bonnie Langford.
---
An Evening With Bonnie Langford is at Richmond Theatre on Friday September 13, and she is also starring in 9 To 5 The Musical at the Savoy Theatre in London's West End.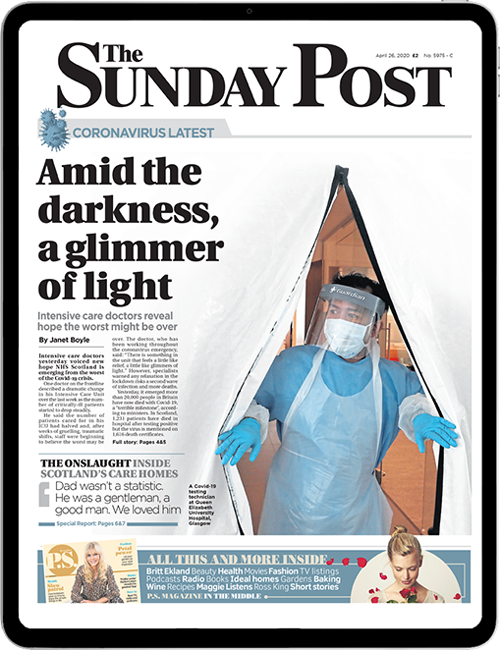 Enjoy the convenience of having The Sunday Post delivered as a digital ePaper straight to your smartphone, tablet or computer.
Subscribe for only £5.49 a month and enjoy all the benefits of the printed paper as a digital replica.
Subscribe