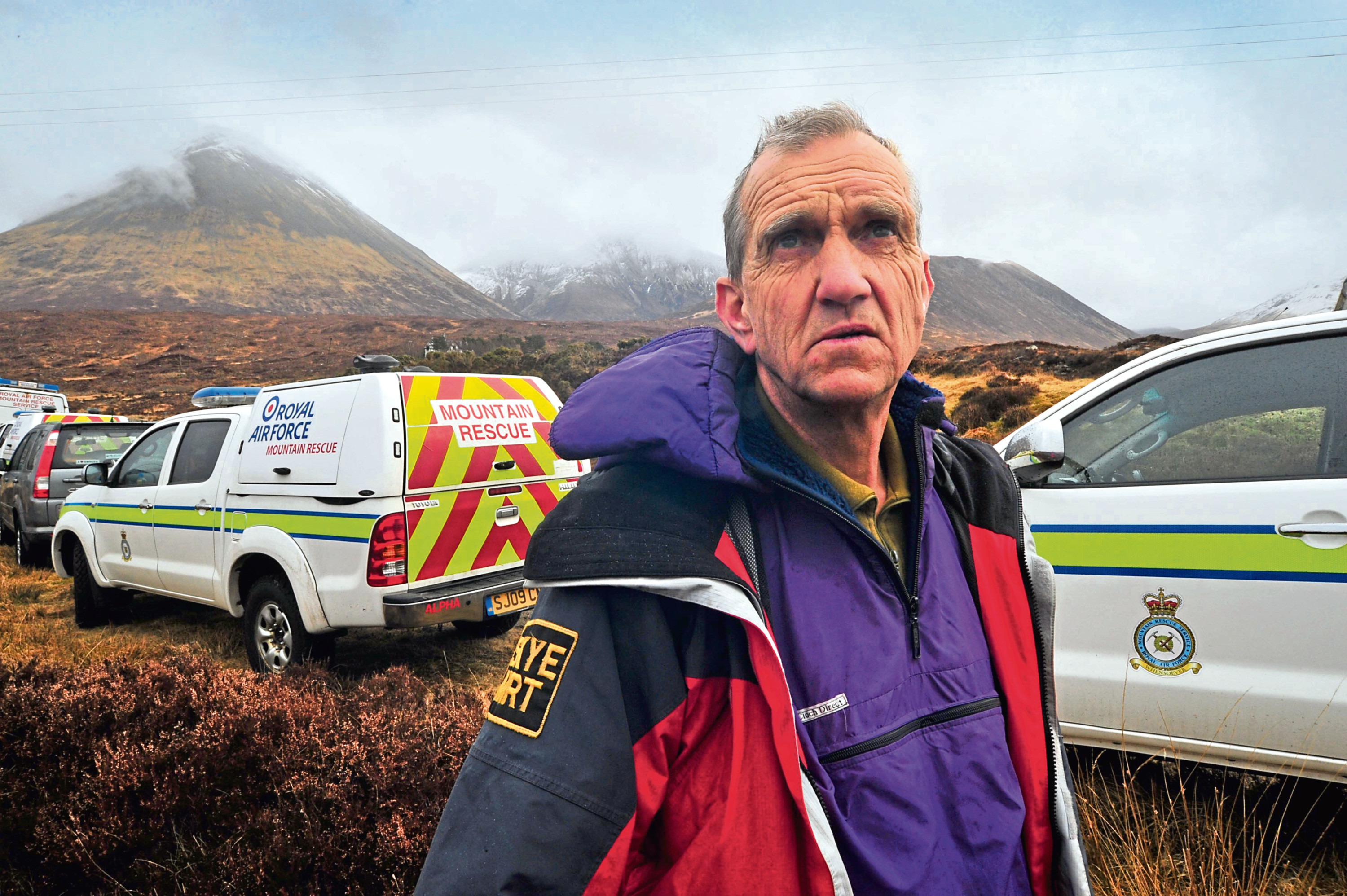 THE hero leader of one of Scotland's busiest mountain rescue teams has stepped down after more than 1,500 call-outs.
Tributes have been paid to Gerry Akroyd, who has called it a day as head of Skye Mountain Rescue after 46 years.
"In that time he managed over 1,500 call-outs, usually leading from the front in extremely difficult conditions," said a spokesman.
"Countless walkers and climbers were brought down from the hills, mostly safe and well, many with severe injuries and scores who had tragically lost their lives."
Gerry became team leader in 1972 and quickly began increasing the size and ability of the team.
He often practised alone in the Cuillin Hills, with the RAF helicopter crews to establish approaches and winching sites, which led to many audacious rescues.
The team spokesman added Mr Akroyd had helped pioneer rope rigging systems, which was now a widely accepted practice in Scotland.
He said: "On a national level, Gerry was a key figure in pushing for the radio networks and government funding which has made such a difference to every Scottish rescue team and he always fought in the interest of Skye MRT, convinced that we had unique problems to deal with."