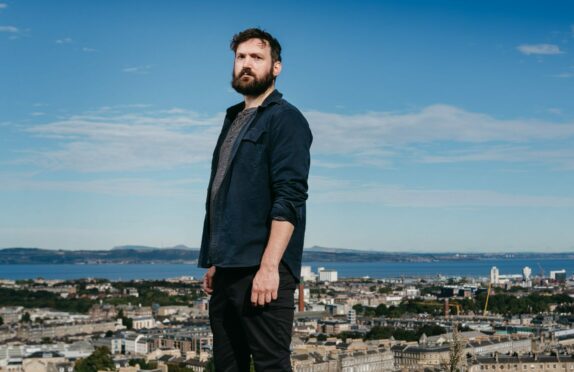 As heads of state, environmental activists and an army of negotiators arrive for Cop26, the world will gaze on Scotland.
The importance of the negotiations is obvious. As the planet emerges from the pandemic and with fresh warnings from the globe's leading scientists, the Glasgow summit has been described as the last chance to avert disaster by US climate envoy John Kerry.
The same phrase has been used by Scotland's newly appointed Cabinet Secretary for Net Zero, Michael Matheson, and with so much attention focused on Glasgow, the Scottish Government is keen to present itself as a leader and influential voice.
The United Nations recently warned the planet is on track to warm by 2.7ºC above pre-industrial levels and the scientific consensus is that this change will have catastrophic economic and environmental consequences.
Just as it has with Covid, the world needs to work together to flatten the curve of carbon emissions quickly. That means we can eventually get back on track to just 1.5ºC and below towards the end of the century, if not before.
On the face of it Scotland is doing a good job compared to many other countries. In 2020 renewable power from wind, wave, and other sources met 97% of Scotland's electricity need. With further wind farms and tidal power in the pipeline, Scotland will soon be producing more renewable electricity than it can use.
Electricity is not the whole story though. Scotland may have a lot of green electricity to keep the lights on, but our heating and transport systems are still reliant on fossil fuels, and the way we live is still very carbon intensive. Breaking that cycle and setting an example for others to follow is a mammoth task.
The Scottish Government's net zero target envisages the country producing no more carbon than it can take back out of the atmosphere, but ambition and reality are not one and the same.
Inspired in Orkney
For inspiration, many experts are looking north to Orkney. The islands at the top of Scotland were recently the location of Scotland's first electric test flight and the volatile waters around their coast make them ideal for harnessing tidal and wave power.
Gareth Davies is the founder of Aquatera, an energy company at the heart of plans to make Orkney a global leader in alternative energy.
"Today we've been really successful in decarbonising our electricity because we've got wind turbines and a bit of tide and bit of solar, which has led to having over 100% of our electricity needs met from renewables," says Davies, sitting outside his office on the hill above Stromness harbour, "but we've still got 85% of the job to do to decarbonise our transport, heating and industrial power."
Since 2003 the globally important European Marine Energy Centre has called the Orkney port town home. The combination of international and local expertise is the foundation of a pioneering and completely integrated approach to energy that wants to revolutionise how we power our lives.
The vision – called Reflex Orkney – is to create a so-called smart grid. The smart grid will interlink local electricity, transport and heat networks into one controllable, overarching system, digitally connecting different forms of generation like wind, solar and wave power to meet demand. Excess energy is channelled into flexible energy technologies such as local battery banks and vehicles.
Elsewhere in Orkney work is under way to run ferries on clean hydrogen generated from wind, and as the UK contends with gas and fuel shortages and energy prices skyrocket, the Reflex model offers an enticing look into how people can change things from the ground up. The problem for pioneering schemes like Reflex is not so much the technology as politics, though.
"The barriers come from the system and that is a system that protects the incumbents and makes it harder for new entrants to come into the system," laments Davies, pointing the finger at the way the UK energy market works to favour big energy companies over localised solutions.
"What we're not trying to do is take what we've done in Orkney and roll it out for Glasgow or Edinburgh or Dundee, but to take it to other communities that might act as a nucleus that you can then grow out from," adds Davies. "So in that sense it is scalable from different places it can go, and then we can have multiple Reflexes in different locations."
A warning in Oban
The renewables revolution shows that climate change is a positive opportunity to think differently but many places in Scotland are already dealing with the negative impacts of changing weather patterns and warming temperatures.
Leslie Mabon is a lecturer at the Open University and an expert in coastal communities who has had his work referenced in multiple United Nations reports. Based in Oban in Argyll, he says that Scotland needs to get serious about adaption to climate change as well as reducing emissions if the coastline is to survive.
"There are certain changes we are locked into because of historical emissions; we need to consider those impacts no matter what we do," says Mabon matter-of-factly.
As Mabon sips a cup of coffee looking over Oban's bustling harbour in the late summer sun, it seems unthinkable that climate disruption could change the scene beyond recognition. Even so, towns like Oban need to be ready.
"Coastal areas are more vulnerable to extreme events, they're at the front line and in Scotland the majority of our towns and cities, as well as many smaller communities, are on the coast. A lot of the effects we might see everywhere are more pronounced on coasts as well," he says.
The work done by Mabon and his colleagues makes for stark reading. Their conclusions show that Scotland needs to be ready for severe disruption as global average temperatures inch towards the 1.5ºC mark and above in the coming decades.
"Just look at the main road into Argyll and Kintyre from Glasgow and how many times that has been closed in the last five years due to rain and landslides," Mabon points out. "Eventually we will have to decide to either abandon vulnerable infrastructure or invest in making it climate resilient."
What that ultimately means is rethinking how the Scottish and UK Governments spend money, probably meaning fewer new projects and more money on maintaining and improving existing green infrastructure.
"We don't have trains on a Sunday, the ferries are in a bad way; if you want to make serious changes in how people move about, you have to invest in things like public transport infrastructure."
Empowered on Uist
The state of the nation's ferries is a live issue all across the west coast. The Caledonian MacBrayne boats from Oban out to the Hebrides are decades old and need to be replaced by more reliable and less carbon intensive vessels.
In Lochmaddy on North Uist the latest ferry troubles are the talk of the local cattle mart. Crofters from all over North Uist, South Uist and Benbecula have assembled to buy, sell and socialise.
The three islands tie the Outer Hebrides together, linked by causeways to create a single community 50 miles long. Famed for its wildlife and spectacular beaches, Uist is home to just shy of 5,000 people. It is also one of the most vulnerable locations in Europe to extreme weather and rising sea levels.
"When it rains it used to be you would get a drizzle and the drizzle would go on for five or six days," says David Muir, a crofter from Benbecula who for many years also worked for the local council to help raise awareness of climate change.
"The last six to 10 years we're not getting that. When it does rain it really rains, big drops at a time. That's a difference as I see it, and when that happens it has an impact on people who are cropping on the machair because of the water table and ploughing becomes difficult," he points out.
The machair is the fragile land between the hills and the sea that has been the heart of farming in Uist for hundreds of years. Storms and rising sea levels mean it is slowly being eaten away, and worse may be yet to come.
In 2005 the islands were hit by an unprecedented storm that inundated the local causeways, devastated property and saw a family of five people lose their lives when the two cars they were travelling in were swept away by the surging waters.
"2005 was a one in 200-year event," recalls Muir. "The 2005 storm was a devastating storm and with the tragedy that occurred people are still very raw over that. You still get a lump in your throat when you think about it and talk about it."
The storm was the result of a unique combination of conditions in the Atlantic that led to huge waves and high wind speeds. Though it is hard to attribute specific weather events to climate change alone, by 2100 sea levels are expected to rise over half a metre compared to today. This makes a repeat of the damage felt by the Western Isles increasingly likely across the country.
"In many ways the storm was a catalyst for getting that type of information and data," says Muir.
Today the islands are better prepared with new warning systems, better flood zone planning and better emergency protocols. If another mega-storm hits they will hopefully be ready.
Having lived through generations of heavy weather, the crofters of Uist are known for their resilience. That has also meant moving towards a sustainable energy supply.
Diesel used to be the lifeblood of the islands, but at Criongrabhal on North Uist two turbines now rise high into the wind overlooking the low-lying croft land. The turbines are in no small part the work of Ameena Camps, the project manager with the local community development company who helped lead the effort to make them a reality. The breathtaking views out to the open Atlantic from the turbine site show just how exposed the islands are but also reveal how the crofting townships of Uist have co-evolved with the landscape.
"The environment is a big part of life here and it is important for the local community. When we were working on the wind turbines we went into schools. The environment was one of the top concerns for us," says Camps, whose next project is to set up an environmental information and science centre back in Lochmaddy.
When it is finished it will showcase Uist's unique environment, making connections between the Hebrides and the processes driving environmental change worldwide.
"The land is changing and the sea is changing, so people need to adapt to that, people need to adapt to that land being lost potentially. A big part of Uist is crofters working with the natural environment, and there's plenty of examples of people having positive impacts here as well as the negative impacts we see globally, so if we can we should continue those traditional patterns of working with the land with low impact, or ideally no impact," she points out.
Uist may be on the front line of Scotland's fight against climate change, but it also offers up answers for the rest of Scotland on how to work with the environment rather than against it.
Glasgow's green
Back in Glasgow, the city is getting ready for the arrival of the UN circus. Helicopters practice security manoeuvres over the Clyde and the beginnings of the high-security UN "Blue Zone" are visible around the Scottish Event Campus, a place more familiar to most Scots as the venue for wedding fairs, concerts and trade shows.
Ahead of the mammoth event the city council have started a deep clean, encouraging Glaswegians to help tidy up before delegates arrive. The locals, however, are not all that happy about being asked to window-dress their neighbourhoods when the city's problems run much deeper.
In traditionally working-class Thornwood on the north bank of the river, locals are campaigning hard against the destruction of local trees and the building of two drive-through food outlets on local green space. As well as representing the lion's share of Scottish emissions, greater Glasgow already has the dubious honour of possessing the most drive-throughs per head in the UK. The activists from the Love Thornwood group say the city has learned nothing from the past half century of road projects and shopping parks.
"The traffic is so dense – it is the main thoroughfare and the big tenements here create a canyon effect," says resident Frank McNab, pointing to the cars rushing across a concrete flyover just yards from tenement windows. "All the pollutants remain in place and that isn't going to get any better with this drive-through."
The rumble of the road can be heard all over Thornwood, which lost its railway in the '60s when the new Clydeside Expressway was built. Glasgow has the lowest car ownership of any city in the UK, so residents were surprised to find that the city council had given the green light to the drive-through just months before the climate negotiations were about to kick off.
"I think it sends out a really bad message and I think that the council should be ashamed of themselves for allowing this to go forward in the first place. It's so ironic that at a time when we're supposed to be concerned with environmental matters we're now chopping down mature trees and sticking up a drive-through," says McNab.
The challenge for Glasgow and Scotland's other cities and towns is bigger than just cars though. To fit all of Glasgow's crumbling tenements with low-carbon heating and proper insulation is estimated to cost upwards of £8 billion according to the council's own figures. Also on the shopping list is a new metro network and a green heating system sucking warmth straight from the Clyde. These are all noble ambitions and need to be mirrored in Edinburgh, Dundee and Aberdeen, but, like many new visions for Glasgow over the years, they could yet come to nothing.
The climate crisis is forcing people to look for action though. As the country looks to rebuild from the impact of Covid, some radical new ideas are on the table. Copying Paris's walkable "15-minute neighbourhoods", making new urban parks over the M8 motorway and planting trees to soak up flash floods are all being actively considered to green Scotland's biggest city.
Laura McHard is one of the creative leads behind After The Pandemic, an initiative asking Glasgow and the rest of Scotland what kind of long-term changes it would like to see for a greener and more vibrant future. Trained in architecture and with experience staging Scotland's contribution to the Venice Biennale behind her, she and her team want Cop26 to be a chance to reimagine the entire country.
"It is really just about making the discussion and the action around climate change more accessible, and inviting more people into that conversation, making sure it isn't just policymakers and politicians. It really is everyone's issue," says McHard, who believes that Scotland already has the human capital to rebuild in a way that works for everyone.
Ultimately this means reimagining derelict land and green spaces to generate energy, climate-proof cities, and tackling the housing crisis to make urban Scotland more liveable. With many of Scotland's communities still blighted by deindustrialisation and bad planning, the need for change is acute. As McHard goes to pains to point out, even before coronavirus the status quo was not working for many Scots.
"We've had this shared experience where we've all had a moment to pause and rethink how we spend our days, how we want to work, and what your home and your city means to you," she says. "It's great our city is hosting Cop26, but it can't be a one-off talking shop."
As we contend with the increased disruption that climate change is inevitably set to bring and try to be part of the solution, making Scotland a climate leader is about more than just tech and turbines.
How we live and travel will have to change, but it is also a chance to tackle some of the country's deep-seated problems. There is a willingness to make it happen from the Northern Isles to the Central Belt, but the final proof will be in whether the government are prepared to make net zero more than an election slogan.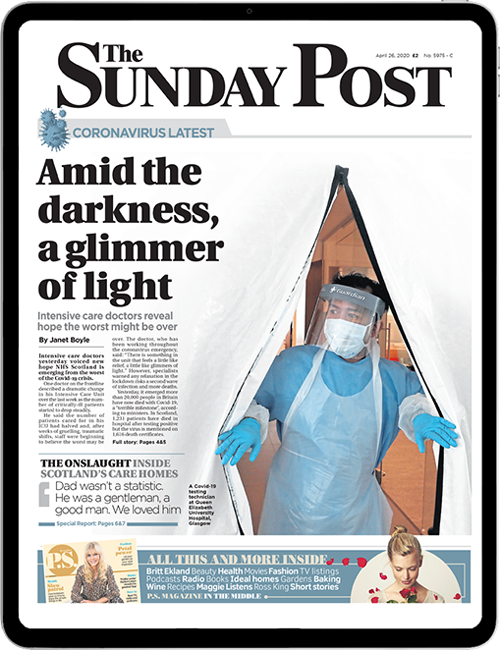 Enjoy the convenience of having The Sunday Post delivered as a digital ePaper straight to your smartphone, tablet or computer.
Subscribe for only £5.49 a month and enjoy all the benefits of the printed paper as a digital replica.
Subscribe