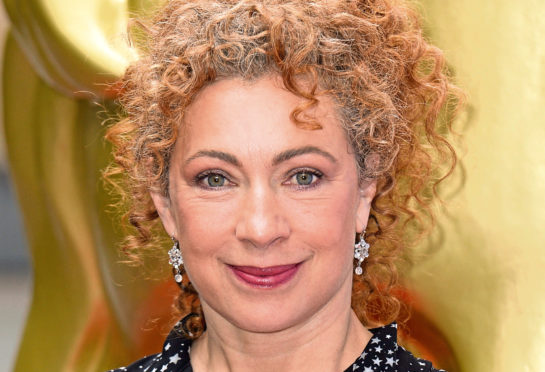 Alex Kingston will celebrate 40 years of TV acting success next year.
From that debut part in Grange Hill in 1980 to the title role (and a Bafta nomination) in The Fortunes And Misfortunes Of Moll Flanders, starring in over 150 episodes of ER and becoming part of Doctor Who folklore as River Song, what a career it's been.
And of course, she's had her share of film and theatre roles, recently appearing on stage in An Enemy Of The People.
She still enthuses about her Doctor Who role, which began in 2008 and featured recurring appearances until 2015.
"Doctor Who was a fantastic part of my life," confirmed Alex.
"I have played many different parts in many different productions but Doctor Who was something very different. It was an honour to be cast in it.
"My character, River Song, first appeared as a guest when David Tennant was the Doctor and then reappeared later when Matt Smith was the Doc and also with Peter Capaldi.
"It was only going to be a one-off at the start but River Song later became a regular character which, of course, was fine by me.
"I have never worked in anything quite like Doctor Who. It is a worldwide legend in its own right but for an actor it provides an amazing vehicle that combines the best of theatre, the best of television and the best of the movie world. It continues to evolve too and the legend just gets bigger and bigger and better and better."
Of course, 56-year-old Alex was well established before then and without getting the same kind of celeb treatment as many others she is indeed an international star who is English but enjoys living in America.
"I didn't really know what I wanted to be when I was a little girl," she said.
"I think that I was impressed by smart uniforms rather than the actual job or career. I thought air hostesses looked pretty good so I saw that as an option.
"Then I saw a barrister and I thought that his costume was also pretty smart and unusual. I didn't really think about what he did, just what the costume looked like.
"It wasn't about the job, it was definitely about the costume. Perhaps it was clear then when I took so much interest in costumes that I was really going to be heading into the world of drama.
"I actually had a German uncle who was an actor and he predicted when I was very young I would become an actress and 'play queens and doctors' – which proved to be the case."
Once she had decided that she wanted to be an actress, Alex launched herself into it.
"I spent 10 years in regional theatre. That was kind of my apprenticeship. I left RADA thinking I knew it all, but it was only when I went from regional theatre to regional theatre, that is where you learn your craft.
"I was prepared for anything. My mother liked to paint and she used to go to adult education art classes.
"I was 14 and used to go with her and became a life model. I got used to taking my clothes off in front of strangers as a teenager so any inhibitions I had were soon banished, thus I was able to play roles later on which required the same sort of thing without having any qualms about it."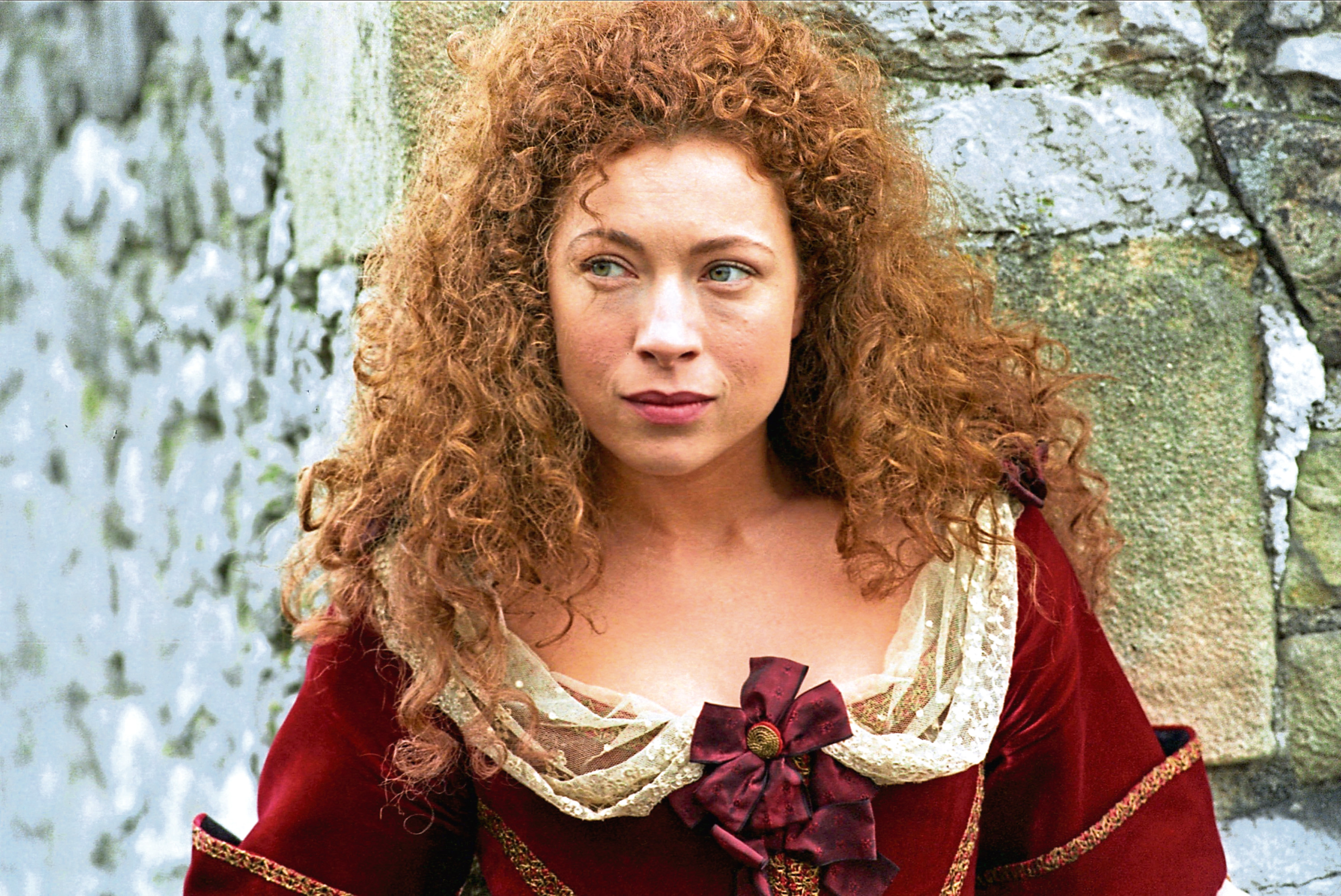 Alex did, of course, make a big impact in Moll Flanders in 1996 but in addition to Doctor Who, another of her greatest triumphs was in the ever-popular ER in which she starred as Dr Elizabeth Corday for seven years.
"I was offered the role after appearing in Moll Flanders," she recalled.
"Funnily enough I had just been offered to play a part in the National Theatre's production of Marat/Sade. My character's name was Charlotte Corday. Coincidentally I was also offered Elizabeth Corday in ER."
Elizabeth won.
"I had a great time in ER and I was sorry when it ended. There was no disagreement or anything like that, it was simply that the character seemed to have run her course. I think we all cried when we sat down and talked about it. We were a happy family and none of us wanted to part."
Alex has proven she can take on just about any role and relishes every one.
"I like a variety of characters. Being on stage in An Enemy Of The People is different to being Judith Gray in the TV series I was in earlier this year – The Widow.
"During your early years as an actor or actress every job is exciting, every new set is like wonderland but when you have been doing it for a while you find yourself looking for something else, the next challenge.
"I do like a challenge and it is very important that you can relate to your character. You kind of fuse with them and that is how it works. If you can't do that then it is better to find another character to play. That might sound odd when you are thinking of a character like River Song but it is true nevertheless.
"I liked River Song because she was a very strong character, an older woman being in love with a younger man (when Matt Smith played the Doctor), who in his own funny, confused way loves her but doesn't quite know why, because it's a love in his future, in a different body, if you see what I mean. It was quite complex in a simple sort of way.
"My worry was that children would not really understand what was going on in the relationship and that they would not respond to River Song because of the age difference. I need not have worried because it seems that they didn't notice that side of it anyway. They just responded to the character and her relationship to the main point of the story.
"In fact, I had women coming up to me saying that she's a fantastic role model. That it's great to see a woman in her 40s being such a strong character. That was nice.
"I think that if you are accepted by Doctor Who fans you cannot get much better than that.
"I am enjoying my life, I love being in Britain for my work, especially theatre and I enjoy being a family person at home in America.
"I couldn't quite settle with California at first, it seemed so crazy and outrageous but then you get used to it, lead your own life and start to enjoy it."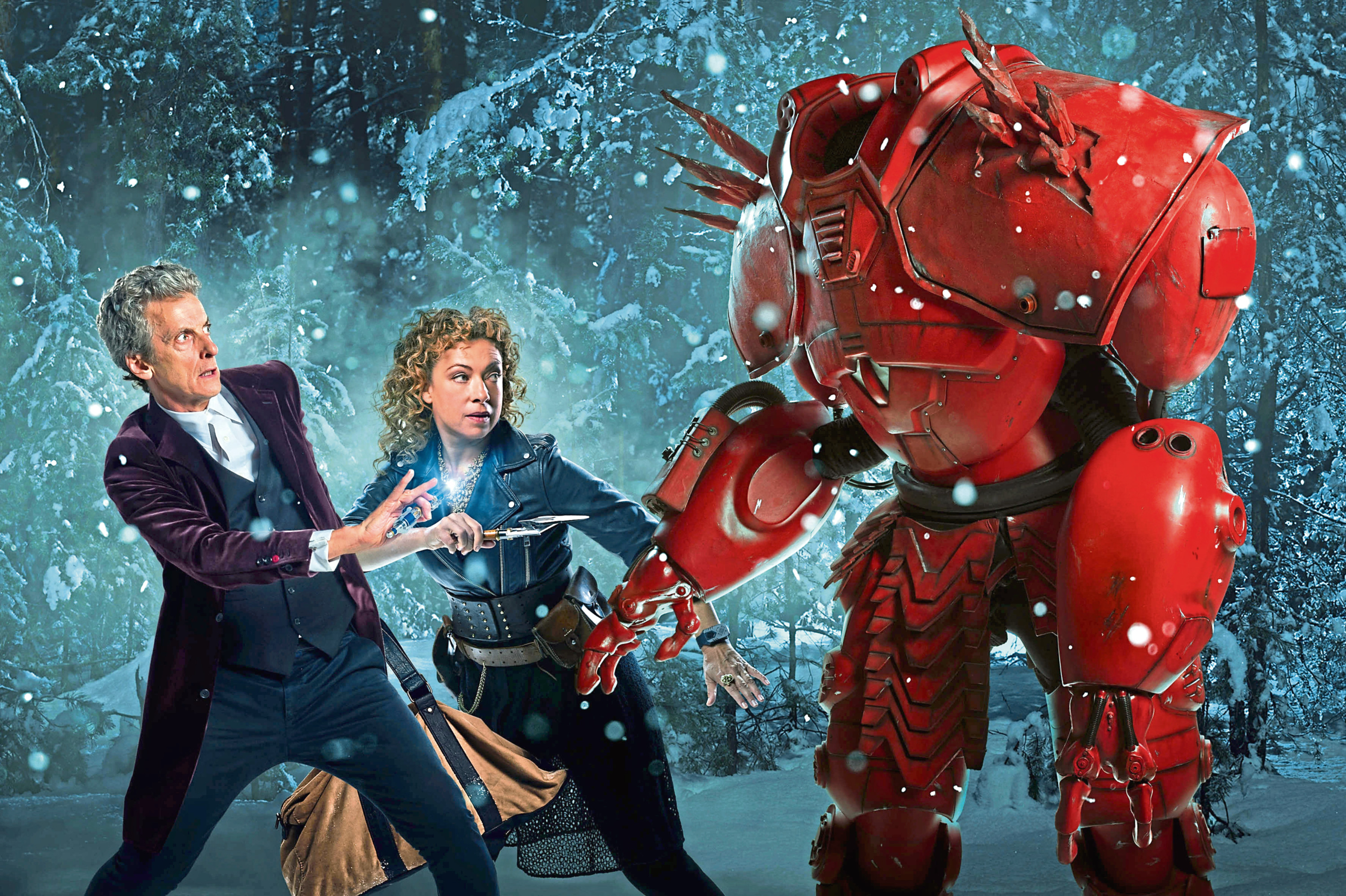 So, does Alex regard herself as still being British or more American these days? "Definitely British and no matter how long I have lived in America, enjoy it and have made lovely friends, I still feel an outsider.
"I understand Britain much better. There's something in my body and my bones that makes me so comfortable here.
"Just wandering through London I feel incredibly happy and at ease. I let the day take me wherever it leads."
Could there ever be a return to Doctor Who?
"With Doctor Who, anything is possible. My first encounter was when I was about seven and used to watch it from behind a pillow.
"You can never write anyone off because they might just turn up again. Time travel is an amazing thing.
"I have thoroughly enjoyed being on stage again but what happens next? Who knows?"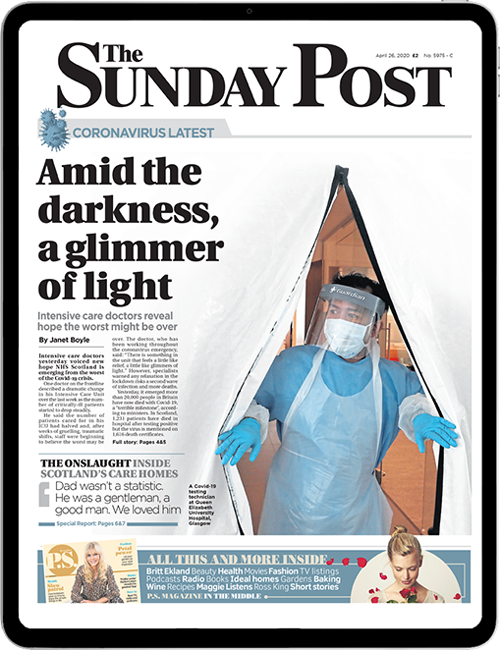 Enjoy the convenience of having The Sunday Post delivered as a digital ePaper straight to your smartphone, tablet or computer.
Subscribe for only £5.49 a month and enjoy all the benefits of the printed paper as a digital replica.
Subscribe