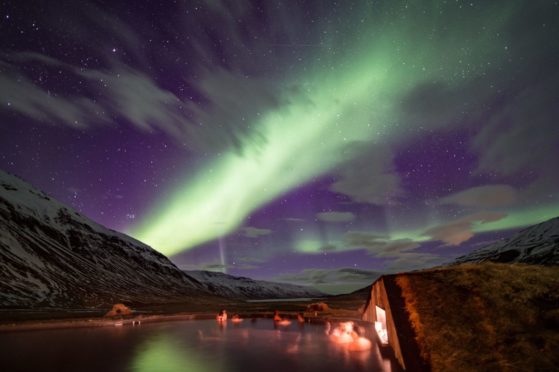 There's something about a pandemic that makes you crave travel to far and distant lands; locations. And Deplar Farm is one of those places.
Hidden in Iceland's Troll Peninsula, there is nothing but snow and stars for miles on end.
After a two-and-a-half-hour flight from the UK to Reykjavik, we jet over to Akureyri airport and, after an hour-and-a-half drive following white wintry wildlands, we arrive at Deplar Farm – all wooden lodge chic, bathed in blankets of snow. It's an uber-luxe property that's home to 12 beautiful bedrooms.
I'm only here for a couple of days, but all that's on the agenda is fun. Behaving like children in a snowy white playground and hopefully catching a glimpse of the Northern Lights. Eleven Experience has 13 properties around the world and prides itself on being an adventure travel company. So, although everything at Deplar has been thoroughly thought-out – from its comfy, spacious alpine décor to the way the staff –make you feel like one family – the focus is very much on the outdoor experience.
Everyone at Deplar is assigned a guide and there are pre-holiday forms, so they can work out which activities are best suited. I'm here with my husband, James. He's more of a snow lover. I've never skied and am constantly freezing. But I'm suited, booted and ready for action.
Senya, our guide for the next two days, takes us out on a snow shoe hike. We walk for what feels likes miles, a lot of it in silence as we take in the sheer beauty. I'm awash with a sense of calm. I'm taking in every second when Senya senses a change in weather, and we head back to the warmth of Deplar.
The building itself is more than 100 years old but has been adapted. It's the epitome of hygge. Comfy seating areas are dotted around, nestled around chunky Icelandic rugs and coffee table tops made of tree trunks. Telescopes sit patiently by giant glass windows, waiting for stars to shoot or the aurora to show.
Dinner starts at 8pm, though "apres" is available from 6pm, where you can have a drink at the bar and snack on crisps, cheese or chocolate. Meals are served in the dining room next to the enormous fire. One long table seats the guests, who swap stories of their activities. Three courses come paired with wines at no extra cost and there are mini bars everywhere, stashed with Icelandic ale, lager, juices, water and sodas. You're encouraged to take whatever you need. The vibe is über-relaxed.
We wake to discover snow hanging off the roof like dangerous dollops of gingerbread-house icing.
We get back in the car and drive towards Akureyri airport for the Diamond Circle Air Tour. We head east over Godafoss Waterfall, a circular puzzle piece carved out from the snow and gushing with a tirade of frothy white waters known as the "waterfall of the Gods" The mountainous snow tops are rippled as we fly over the beautiful islets of Mývatn, taking in the pseudo craters, sulfur pools and Krafla geothermal powerplant.
Finally, the magnificent Troll Peninsula mountain range comes into view as we head back into Eyjafjordur, Iceland's longest fjord. Back at Deplar later, we are preparing for dinner when there's a frantic knock at the door. "The Northern Lights are happening right now," says Ivan the sommelier.
It's just gone 6pm and we park ourselves on the snow-covered wooden furniture outside. Streaks of green dance across the darkness. Purple swirls wheel over the top of the house. Dan, the barman, fills up glass after glass and soon Brandon – one of the guests from America – is on the stage as the music starts up. This is karaoke like you've never seen it before, with. There is a full band of instruments should you wish to live out your wildest rock star dreams. It's quite a journey to Deplar, both in distance and mind. But nature will repay you with sights and sounds that will stay in your heart forever.
---
Factfile
Rates at Deplar Farm in winter season start at £1,370 per person per night (based on double occupancy). This includes customised adventure itineraries, elevenexperience.com.
Black Tomato offers four nights in Iceland,and for a luxury adventure like no other. Prices start from £5,950pp. blacktomato.com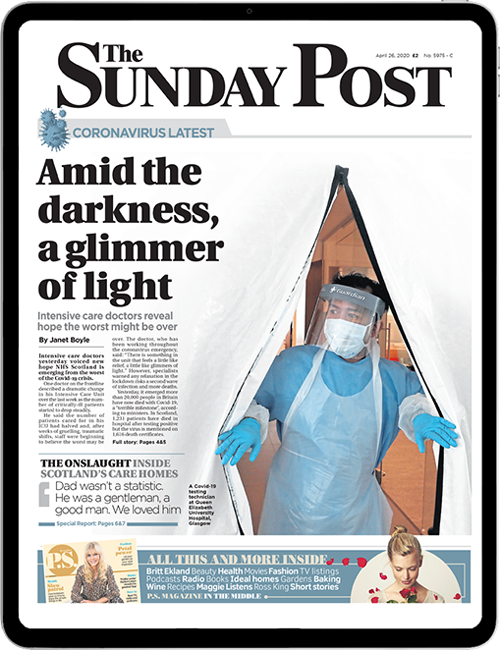 Enjoy the convenience of having The Sunday Post delivered as a digital ePaper straight to your smartphone, tablet or computer.
Subscribe for only £5.49 a month and enjoy all the benefits of the printed paper as a digital replica.
Subscribe