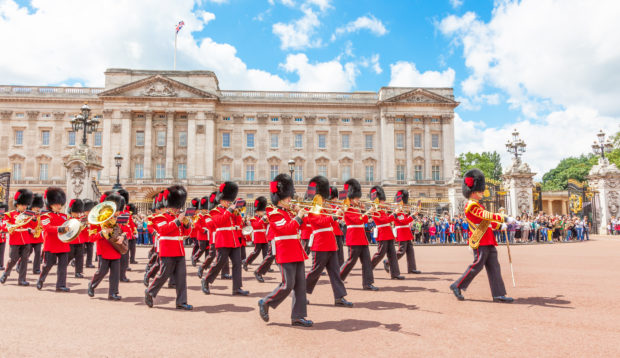 You may have admired Big Ben, seen the Houses of Parliament, and marvelled at the London Eye – but there's still plenty of London to explore as I discovered on my Royal-themed visit.
Tempted by the new Duchess Room Service at DUKES London, a five-star boutique hotel in Mayfair, I booked in for the weekend.
And from the moment I walked into this listed building nestling in St James's Place in the Royal neighbourhood, I felt like royalty.
DUKES' managing director, Debrah Dhugga, wanted to offer female travellers some added extras with the Duchess Room Service, including female amenities, glossy magazines, fresh flowers, a fruit bowl and a complimentary blow dry from Dyson hairstylists, which I took advantage of before dinner in the hotel's GBR (Great British Restaurant).
Hailing from Glasgow, I opted for the haggis Scotch egg to start before plaice fillet with fennel salad and asparagus.
Next morning, after eggs royale, I walked to the seventh-generation London hatters, Lock & Co, just a stone's throw from Dukes.
The Royal milliner counts the Queen, the Prince of Wales, Princess Diana, Charlie Chaplin and Winston Churchill as previous clients.
Lock & Co dates back to 1676 and is where the bowler hat was first made, so I cannot resist trying on the iconic headwear.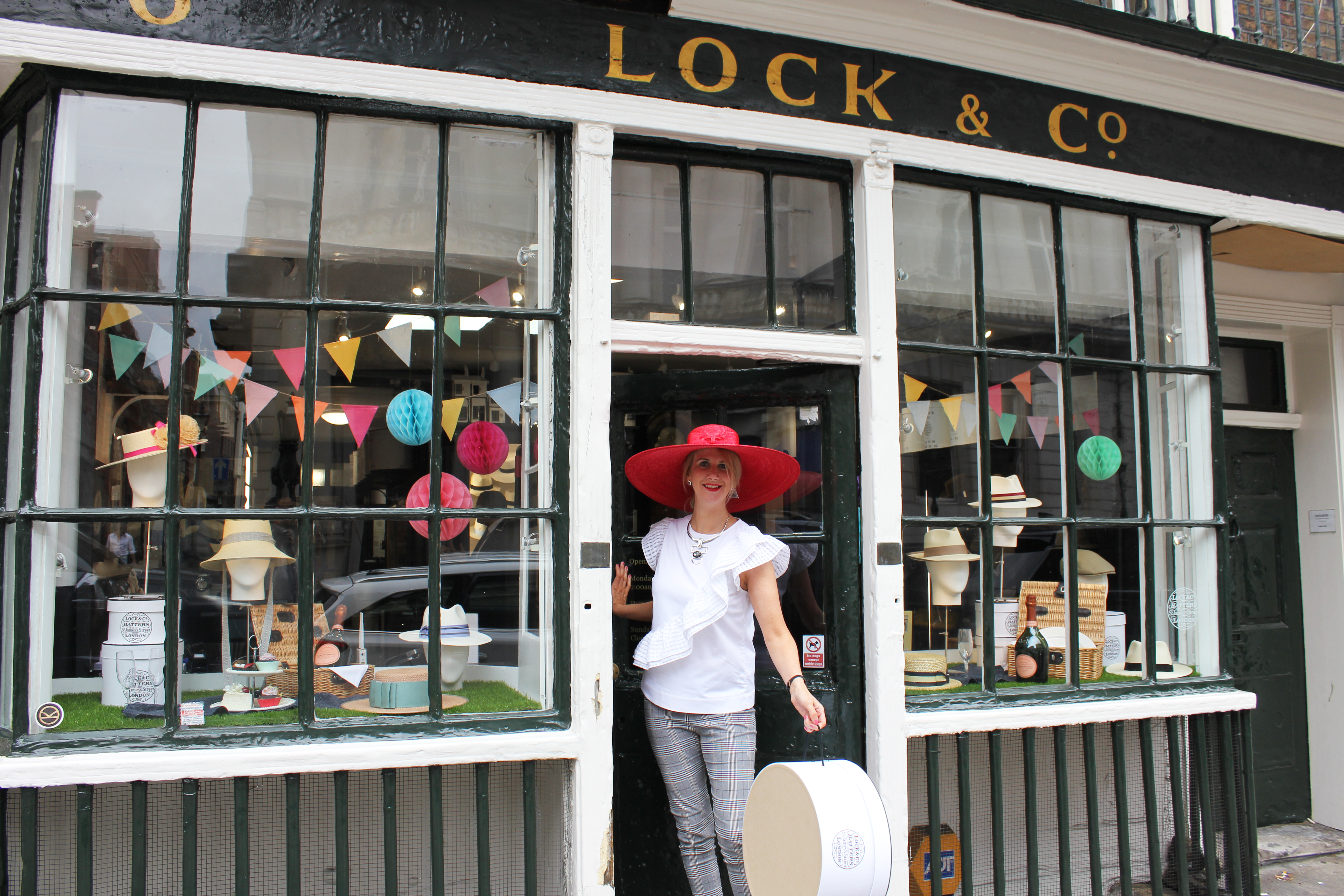 As stylist Laura Dancer measured me, I discovered that my head is six and seven-eighths…slightly smaller than Princess Diana's at seven and a quarter.
I tried on headpieces, including a blush pink number titled Along The Nile, which had 100 handmade petals. Costing £1,675, it was a little out of my price range but it was fun trying on the flamboyant creation.
Next, I head to Buckingham Palace. Like many a tourist, I have marvelled at the Palace through its majestic gates on Constitution Hill but today I was entering The State Rooms at the Queen's residence.
Inside, on your audio-guided tour, you meander up the Grand Staircase, through the amazing Green, White and Blue Drawing Rooms, and into the Ball Supper Room – with its breathtaking ceiling.
While in the vicinity, the Royal Mews is also worth visiting, with the Royal coaches and carriages, and you may even meet the Queen's horses Riga and Rui.
It was amazing to learn from tour guide Mary about how high-spec today's Royal carriages are – fitted with hydraulic stabilisers, electric steps, heating, air conditioning and electric windows.
The Gold Coach is the crème-de-la-crème and when required for Royal duties it takes three days to drive out, as Mews walls are removed and a 38-point turn is needed.
Next day, I went to the museum hub of South Kensington for another Royal-themed day. First, I visited the magnificent Royal Albert Hall, most famous for hosting The Proms.
Book a guided tour of this magical 6,000-seater building which hosts 400-plus events inside the auditorium and more than 1,300 events beyond the main stage each year.
You can sit next to the Royal box, use the Royal lift and, up at the top tier, look down in awe at the vast auditorium below.
Then, for pure indulgence, take your seat in the Verdi Restaurant for a delicious afternoon tea, Royal Albert Hall-style.
That evening I visited The Arts Theatre in London's Theatreland for Six: The Musical.
This one-act live show is modern, uplifting and funny as Aragon, Boleyn, Seymour, Cleves, Howard and Parr take us on a musical journey of original girl power with humorous lyrics.
After a wonderful break, I travelled home in style, not aboard a Royal carriage, but a Virgin Trains' first class coach.
My VIP experience continued all the way to Glasgow as I was served complimentary wine, ravioli and lemon tart in my comfy seat as the Pendolino made its 4½-hour journey north.
---
P.S. The courtyard at St James's Place, where Dukes Hotel now sits, was where Henry VIII bought a convent in 1532, and in its place built St James's Palace.
---
Factfile
Virgin Trains to London from £30 each way. Visit virgintrains.co.uk DUKES London is around £350 (inclusive of VAT) a night. Visit dukeshotel.com or call 020 7491 4840. Six: The Musical is at Glasgow Theatre Royal (Nov 5-10) and Edinburgh Festival Theatre (Feb 4-9 2020). Visit sixthemusical.com Book a tour of Buckingham Palace's State Rooms or Royal Mews by visiting rct.uk