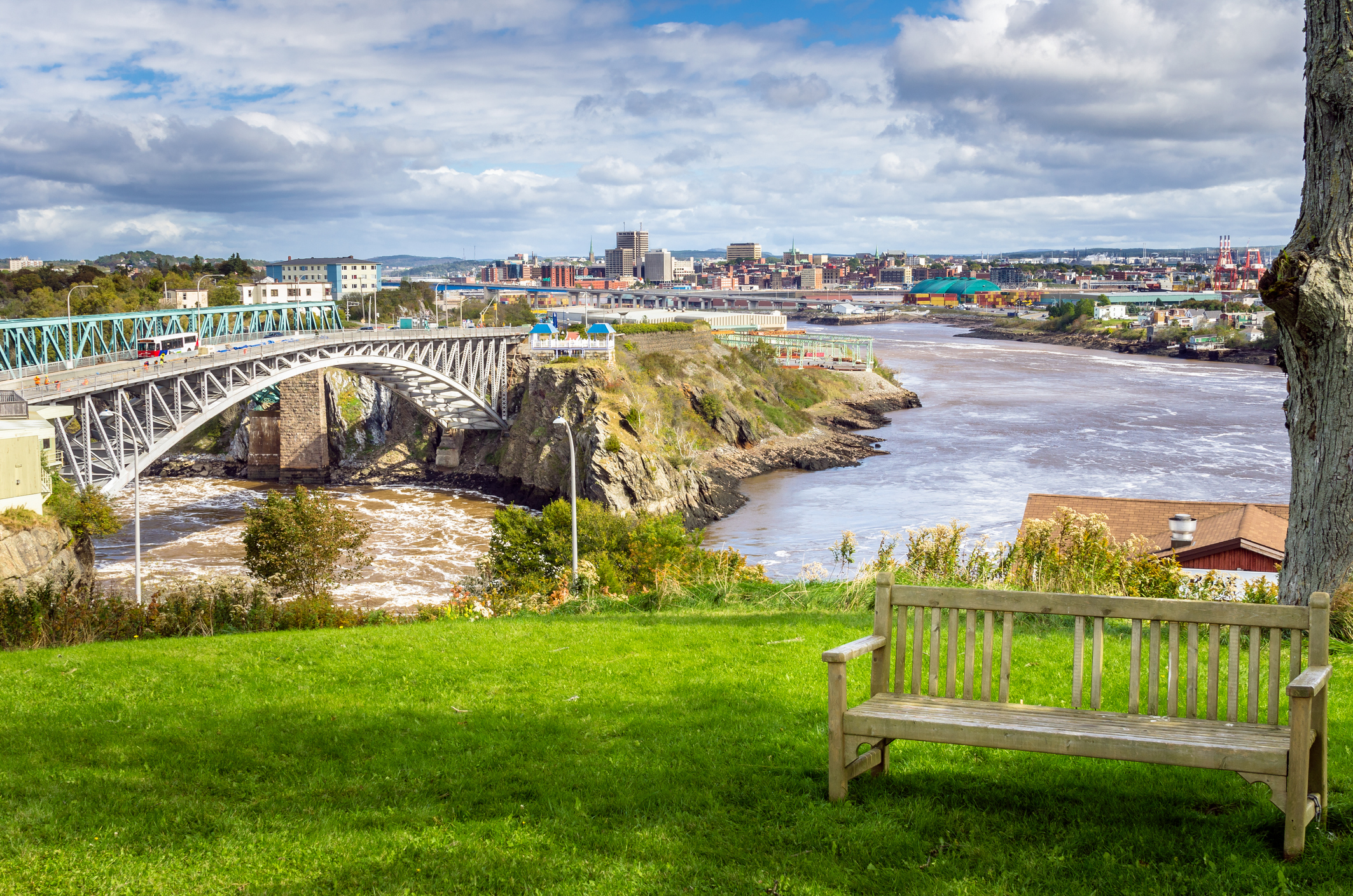 SOME places grow on you, but it was love at first sight for us when we arrived in eastern Canada's New Brunswick.
The capital, Fredericton, is a beautiful town with a great vibe. Home for the night was Quartermain B&B, a stunning chocolate-box building dating from the 1840s.
The owner, Debra, makes beautiful homemade cookies for her guests. Delicious.
A short walk into town found us at Gahan House, a local oyster bar, where we enjoyed a cocktail before heading to 11th Mile restaurant for dinner.
It was packed with locals, which is always a good sign.
The lady at the next table was working her way through the menu and hadn't found anything she didn't like – we had to agree!
Next morning, we were treated to freshly-baked warm rhubarb and strawberry bread, followed by cinnamon-poached pears, then vegetable frittata, possibly the best breakfast we've ever had. It's probably what earned the Quartermain a Best B&B in North America accolade.
Still dreaming of breakfast, we headed into town to visit the weekly farmers' market, which is as much a social as functional event for the locals, who say it's the perfect excuse to meet up for coffee.
Half indoor, and half outdoor, the market hosts dozens of stalls selling all kinds of farm produce as well as homemade fudge, craft jewellery and knick-knacks.
It's the perfect place to pick up a spot of lunch and some prezzies to take back home.
The Beaverbrook Art Gallery came highly recommended, so we spent a pleasant couple of hours there, taking in a selection of local artwork as well as famous pieces by the likes of Turner and Constable before we entered the Dali exhibition.
The sight of his huge Santiago el Grande took my breath away. I could have stood for hours in awe. Every time I looked at it, I saw something else within.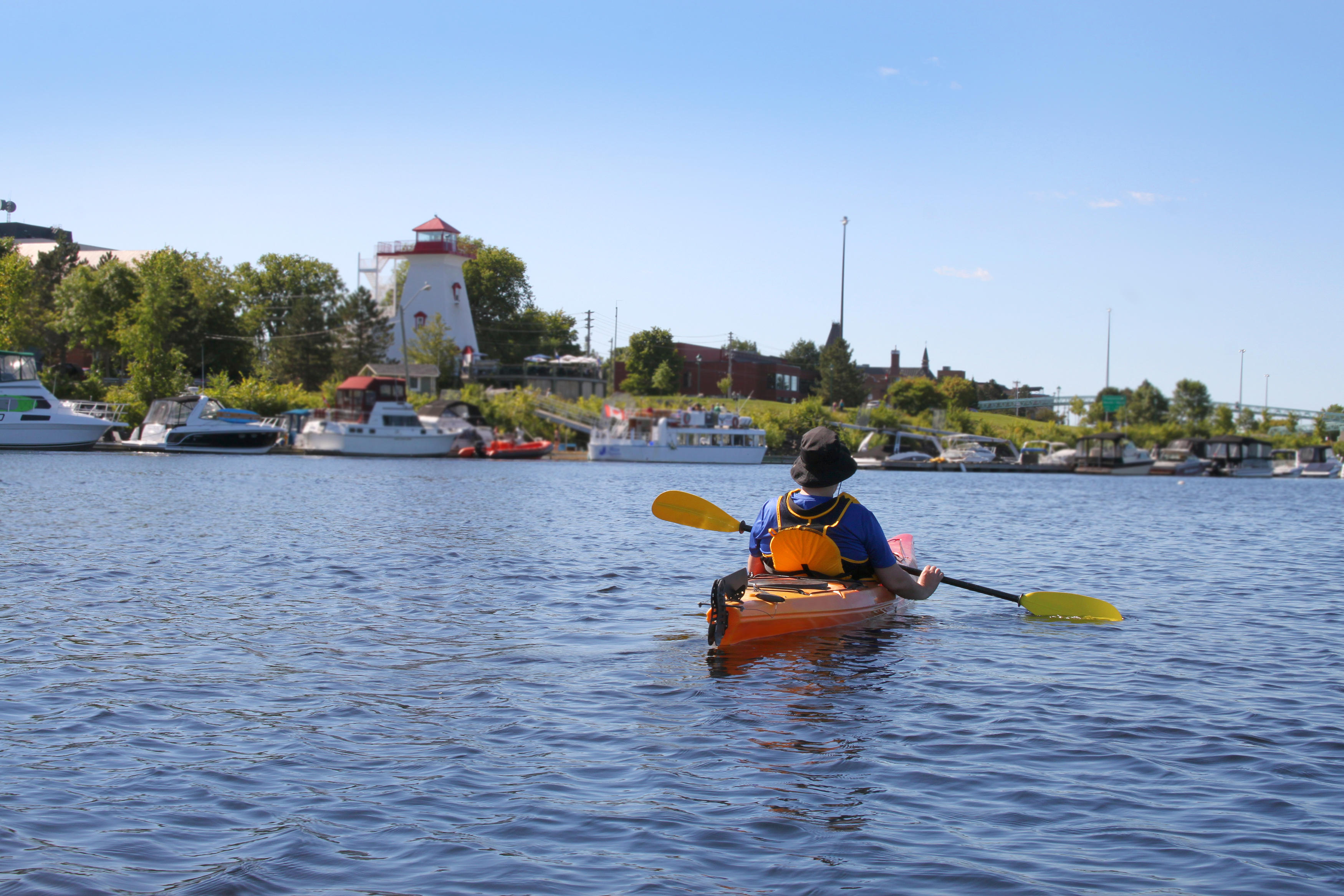 Around two hours' drive away, the Algonquin resort at St. Andrews by-the-Sea was home for the next three nights.
The Algonquin is a beautiful, five-star resort boasting pools, restaurants and bars, a golf course, and health spa, all set in acres of beautiful gardens.
We arrived in glorious sunshine and walked into town, where we were struck by the colourful buildings.
As it was almost Canada Day, most homes, shops and bars were adorned with national flags making the town even more vibrant.
Dinner in Braxton's couldn't be faulted. Local scallops cooked to perfection and served with white wine risotto for me and a medium-rare strip loin steak with fries for the hubby. Needless to say we both cleared our plates.
Sadly, the weather took a turn next morning and the rain poured as we set off to walk to nearby Minister's Island, which was home to Sir William Van Horne, one of the pioneers of the Trans-Canada Railway.
The island, accessible only at low tide, was still fascinating despite the wet weather.
Coming from Scotland, we're used to it!
Soon, the sun reappeared as we headed into town to join a whale-watching trip with Island Quest Marine.
It was Canada Day, so there was a full itinerary of events, including parades and fireworks.
As we arrived, the local pipe band were playing Bonnie Dundee – a lovely coincidence which brought a tear to my husband's eye as that's our home city.
On board the MV Island Quest, we headed through the Passamaquoddy Straits towards the Bay of Fundy in search of whales.
We'd spoken to many people who had been on similar trips and hadn't seen any whales, but we weren't disappointed.
Two biologists gave a commentary on all the wildlife around, including grey seals, porpoise, a bald eagle and of course whales.
Our boat sped around the bay, often into US waters, each time there was word of sighting.
Dorsal fins are different shapes and the guides know many of the whales by name, usually to reflect their fin shape – Hook, Sailfin and Batman.
We saw a few minke whales as they surfaced for air. Usually they come up a few times then take a last dive with their back more curved as they head to the sea bed to feed.
Hungry from the fresh, sea air we headed to Rossmount Inn for dinner where locally sourced, seasonal food is a specialty.
All our meals in New Brunswick were good, but this was the stand-out.
Duck cooked to perfection, followed by black-pepper Pavlova with strawberries – it was almost a shame to tuck in and spoil the presentation.
Facts
Kaye visited as a guest of Tourism New Brunswick. A 10-day self-drive trip from the Independent Traveller costs from £1,705. itiscanada.co.uk
Flights from Glasgow Airport to Halifax with WestJet Airlines start at £455 per person return. New Brunswick is a three-hour drive from the airport.