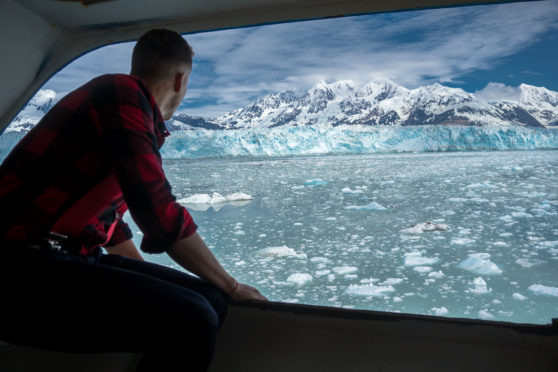 A couple who booked a dream cruise to Alaska for their silver wedding anniversary instead sailed into stormy waters after their trip was cancelled due to the lockdown.
In January, Carolyn and David Johnstone paid £5,800 at the Barrhead Travel shop in Dundee for the holiday with Celebrity Cruises.
They were excited at the prospect of three nights in Vancouver, and two nights in Whistler, both in Canada, then on to wild Alaska on the luxury liner the Celebrity Eclipse.
"We have been on cruises in the past and thought that this would be the perfect way to celebrate being married for 25 years," said Shirley, 68. "Our first cruise was to Alaska and we always wanted to return."
However, the couple, from Dundee, were disappointed when the trip which was scheduled for last month was shelved in March due to the Covid-19 pandemic, which has hit cruise companies particularly hard. They were even more upset when they tried to get their holiday money refunded.
"Celebrity Cruises were in touch and we did the necessary paperwork," said Carolyn. "Then only after the online paperwork was completed, we were informed we would be repaid via the method we had paid them.
"In our case that would have been through Barrhead Travel."
Carolyn said she ran into a brick wall trying to reach the travel firm during the lockdown.
"We had been trying to contact the Barrhead Travel HQ and the Dundee branch where we booked, with no success. We only got automated replies.
"We were in for £5,776 for combined flights, hotels transfers and a cruise. We wanted the money back so we could plan a trip at a later date."
The couple turned to their insurance company but were told in the first instance they must go through the travel agent for a refund.
"The whole thing was very frustrating and stressful. We felt like we were left in limbo," said Carolyn.
Carolyn approached Raw Deal for help. In turn, we contacted Barrhead Travel and asked the Glasgow-based firm to investigate.
Good news is the company soon refunded the couple the full amount.
Barrhead Travel said: "We apologise for the delay in reaching Mr and Mrs Johnstone.
"Our reduced team has been working tirelessly for the last few months to personally contact each of the thousands of bookings we have affected.
"To keep our customers reassured while they wait for one of our team to be in touch, we have issued a number of e-communications and website updates.
"Our team have been in touch with Mr and Mrs Johnstone to help them and we have now processed their refunds.
"As the agent, we are bound by the conditions of our travel providers, so we must first wait to be refunded by them before we can refund our customers.
"Travel providers across the globe are experiencing extreme challenges due to the current pandemic. This is causing inevitable delays when it comes to processing refunds.
"We would like to thank Mr and Mrs Johnstone for their patience and understanding."
Carolyn said it was a relief to finally get their cash back.
She added: "We can't thank Raw Deal enough for moving things along."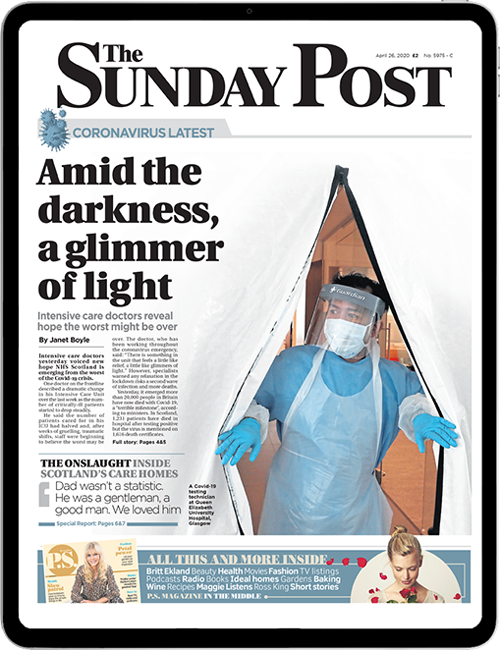 Enjoy the convenience of having The Sunday Post delivered as a digital ePaper straight to your smartphone, tablet or computer.
Subscribe for only £5.49 a month and enjoy all the benefits of the printed paper as a digital replica.
Subscribe