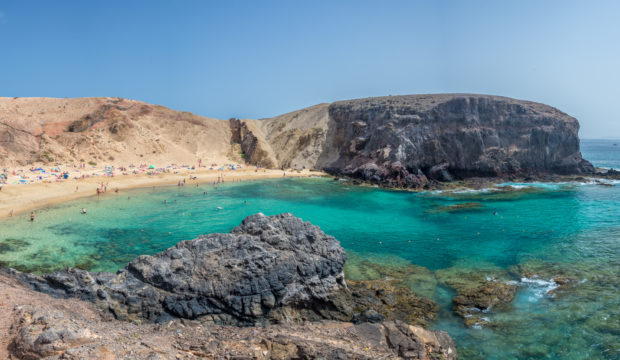 A blast of warm air hit my face as I stepped off the plane to be presented with an almost alien sight. I would have been forgiven for thinking I was on a far-distant planet, because the landscape of Lanzarote is entirely unique.
An almost desolate moonscape with dashes of burnt terracotta sand, chartreuse plant life and stark white houses it certainly is a picturesque first impression.
Unlike its Canary island sisters Tenerife or Gran Canaria, Lanzarote is a UNESCO biosphere reserve which ensures anything being built or developed on the island is in keeping with the landscape and due consideration is given to its surroundings.
In mid-October you might expect the temperature highs to be around 22°C, but the mercury was pushing 27° as I was whisked off to the south west, away from the port city of Arrecife towards Playa Blanca.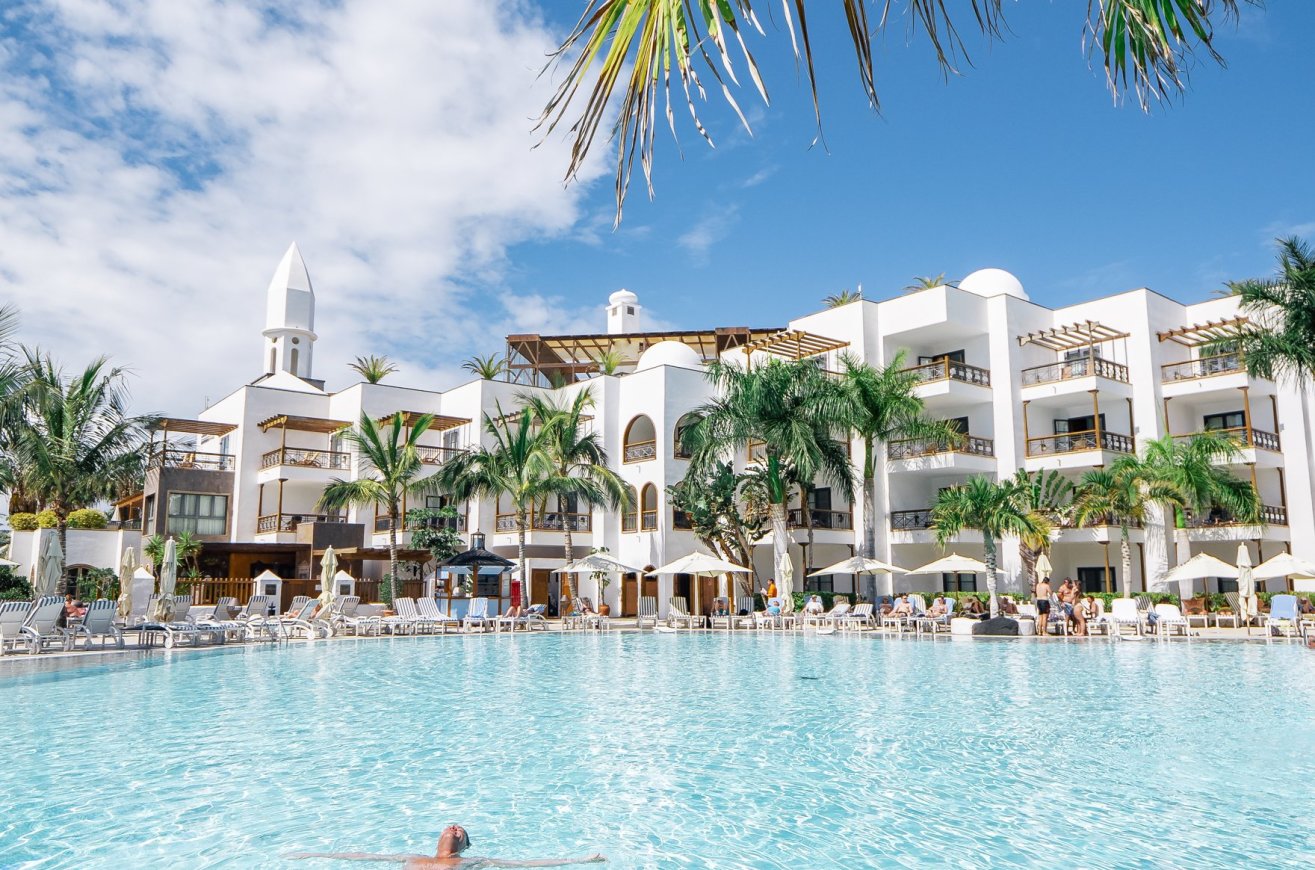 I would be spending the next three nights experiencing one of the islands most luxurious hotels, the truly outstanding five star Princesa Yaiza Suite Hotel Resort. Boasting nine restaurants, six swimming pools, an onsite gym and the Thalasso Spa, there is everything you might want from a relaxing and recharging winter getaway.
The immediate reaction on entering the hotel is breathtaking, a vaulted wooden atrium gives the impression of never ending space and endless light. The staff were both attentive and efficient and it was not long before I had been handed a glass of Cava, checked in and my bags delivered to my room to wait on my arrival.
The hotel is huge. Corridors and stairways heading off in every direction, all beautifully decorated and adorned with plants and artwork that make it stand apart from other hotels. If I thought the hotel was huge, my room could only be described as gargantuan, with a supersized bed, sitting area and a balcony overlooking the pools and ocean.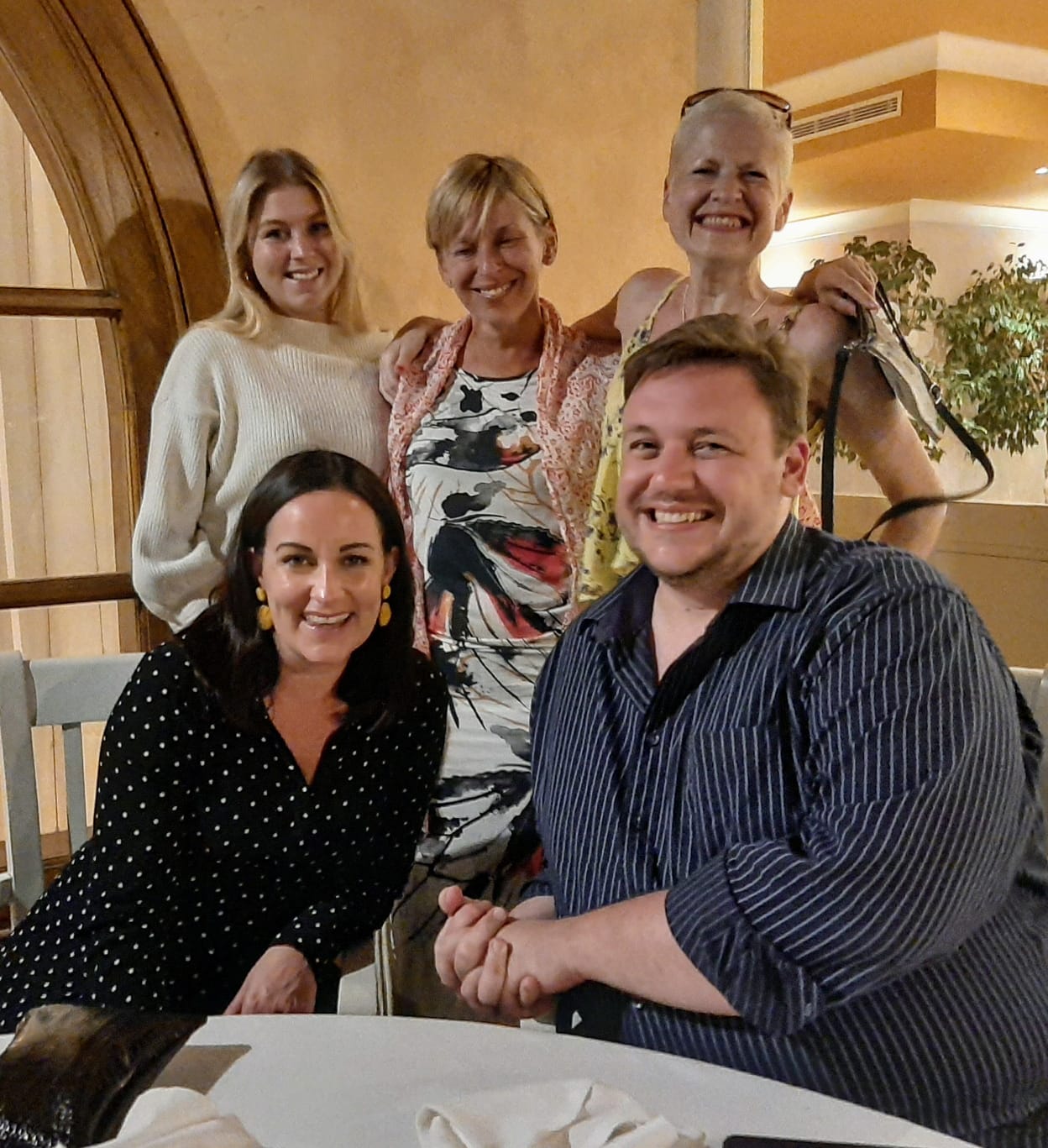 No time to rest however, I had a packed schedule and time was wasting, first on the agenda was lunch at the Don Giovanni restaurant, the first stop on what would be a gut-bustling few days of culinary delights.
Italian cuisine as a first outing on a Spanish island might not be as traditional as I would have liked, but it was to be a wonderful introduction to just how special the fare at the Princesa Yaiza really is.
For much more traditional Spanish, fare check out either +Tapas for a magnificent selection of Iberian cold cuts and Spanish wines, or head to another of the hotel's fabulous restaurants, Chiringuito, where I experienced a paella that could only be described as decedent and delectable.
The hotel also has a range of buffet-style eateries which are included in the half and full board rates, but the A 'la Carte restaurants are absolutely worth visiting.
During my trip, there was a mini iron-man event taking place across the island, so the resort was exceptionally busy.
We took an excursion for a guided tour of Timanfaya National Park. When I arrived, I thought I was on a different world, surround by a strange landscape, but I had not experienced anything yet.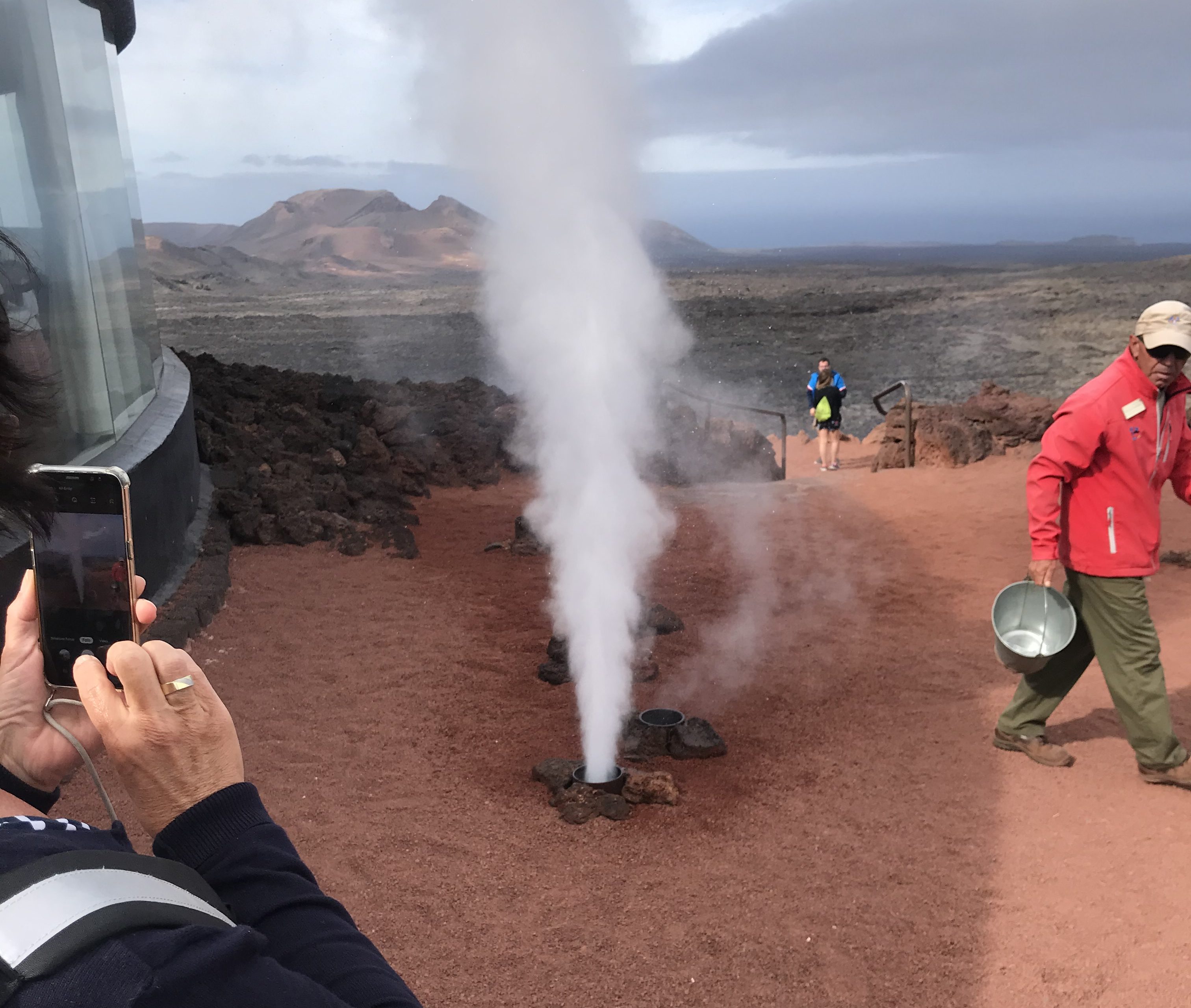 Expertly guided around this amazing national park by Carol from Lanzarote Experience Tours, this is an adventure not to be missed. The Montañas del Fuego (Fire Mountains) were created between 1730 and 1736 when more than 100 volcanoes rose up and devastated this part of the island. The last eruptions were in 1824. However, due to the low rainfall, this area appears much the same as it did just after the eruptions.
In 1968 the area was declared a national park, Parque Nacional de Timanfaya.
On top on Timanfaya you will find another wonderful restaurant, where the chefs cook over an open pit into the volcano that, despite being dormant, gives off well over 200°C of heat – perfect for grilling some excellent grub.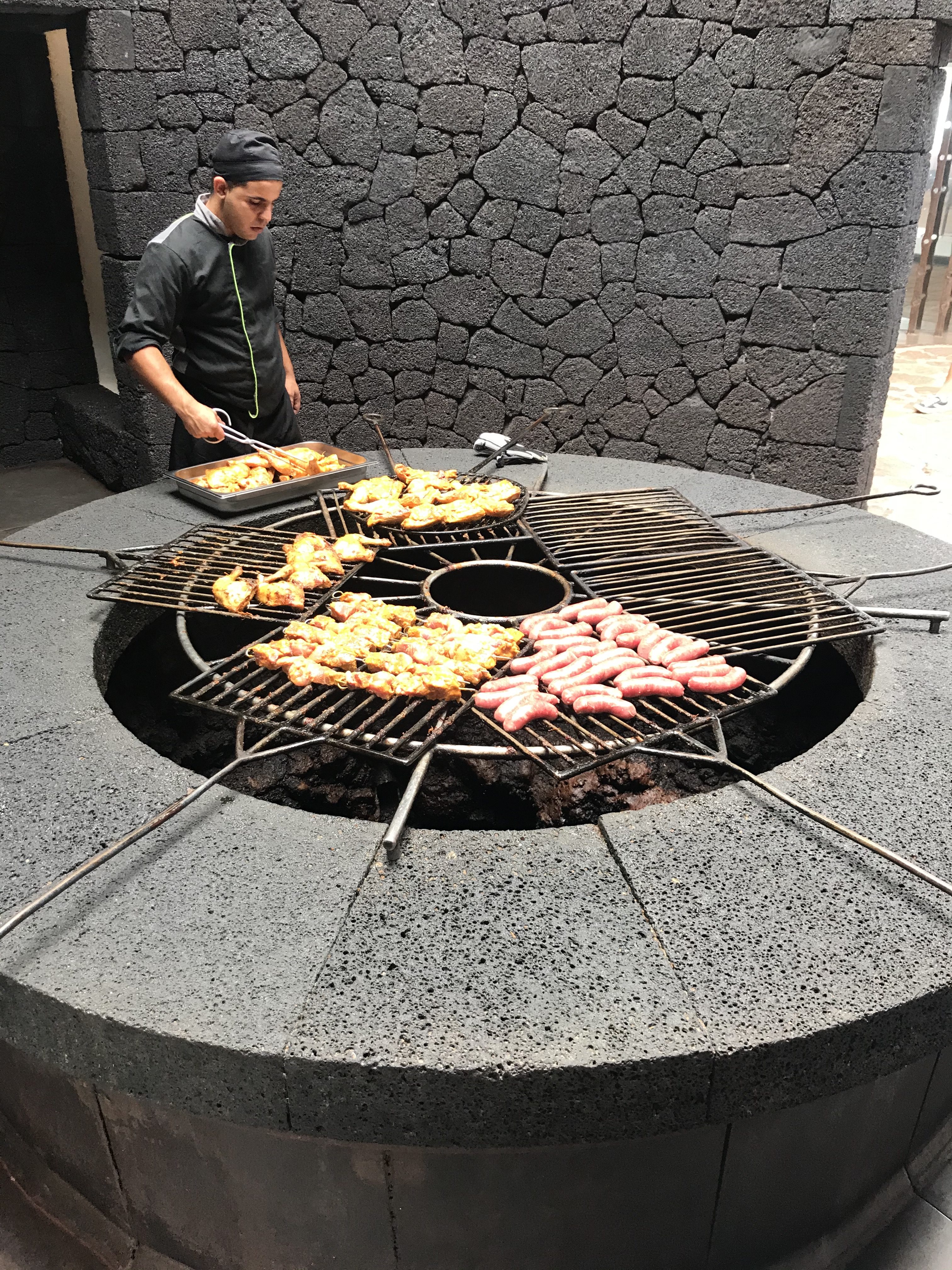 Utterly relaxed and in need of a diet, I can't recommend Lanzarote and the resort of Playa Blanca enough to anyone in need of a bit of indulgence as the cold winter months set it.
Princesa Yaiza Suite Hotel Resort has some of the best restaurants in the Canaries.
Kampai has skilled Japanese Teppanyaki chefs, not to mention the best dumplings ever.
The jewel in the crown is the fine dining Isla de Lobos. This stunning eatery, must be close to gaining the Canaries' second Michelin star.
---
Factfile
Fly to Lanzarote from Scotland for £100-£250 per person.
Hotel: Rooms at the Princesa Yazia Suite Hotel Resort start from 120€ per night.
Timanfaya tour: Approx 49€ per person. (www.lanzaroteexperiencetours.com)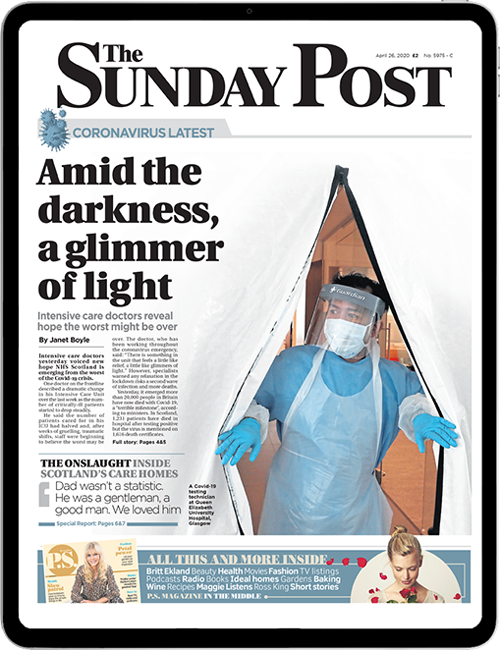 Enjoy the convenience of having The Sunday Post delivered as a digital ePaper straight to your smartphone, tablet or computer.
Subscribe for only £5.49 a month and enjoy all the benefits of the printed paper as a digital replica.
Subscribe