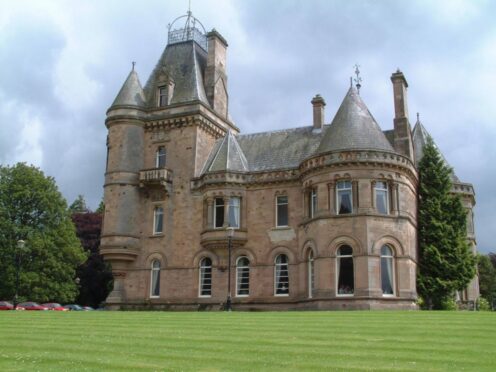 The rain is lashing down and the wind is howling …it's one of those dreich days that signals winter is upon us. But, to be honest, I couldn't care less.
Soaking in the 40 degree hot tub with a glass of fizz in hand and no one but the cows in the nearby field for company, I'm as cosy as can be. I feel like I've been teleported into a world of calm and relaxation. My only worry is how cold it's going to be when it's time to get out!
I've brought my sister along for a girly overnight in the lodges at Cornhill Castle in Biggar…miles from our children, who are all going through a phase of sleepless nights (dads can take a turn for one night!), the overflowing washing baskets, the constant cleaning of sticky handprints and the general juggle of life as full-time, working mums.
While she's pops the cork on another bottle of plonk, I take a moment out to do nothing but lap up the beautiful scenery, and just relax. Through the driving rain, I can just about make out Tinto Hill and the River Clyde in the distance. It really is a gorgeous spot.
These countryside lodges are the perfect escape. From the outside, they look like cute little hobbit houses. Inside, finished with heritage-style décor, they're a cosy little bolthole…ideal for when you just need to get away from it all.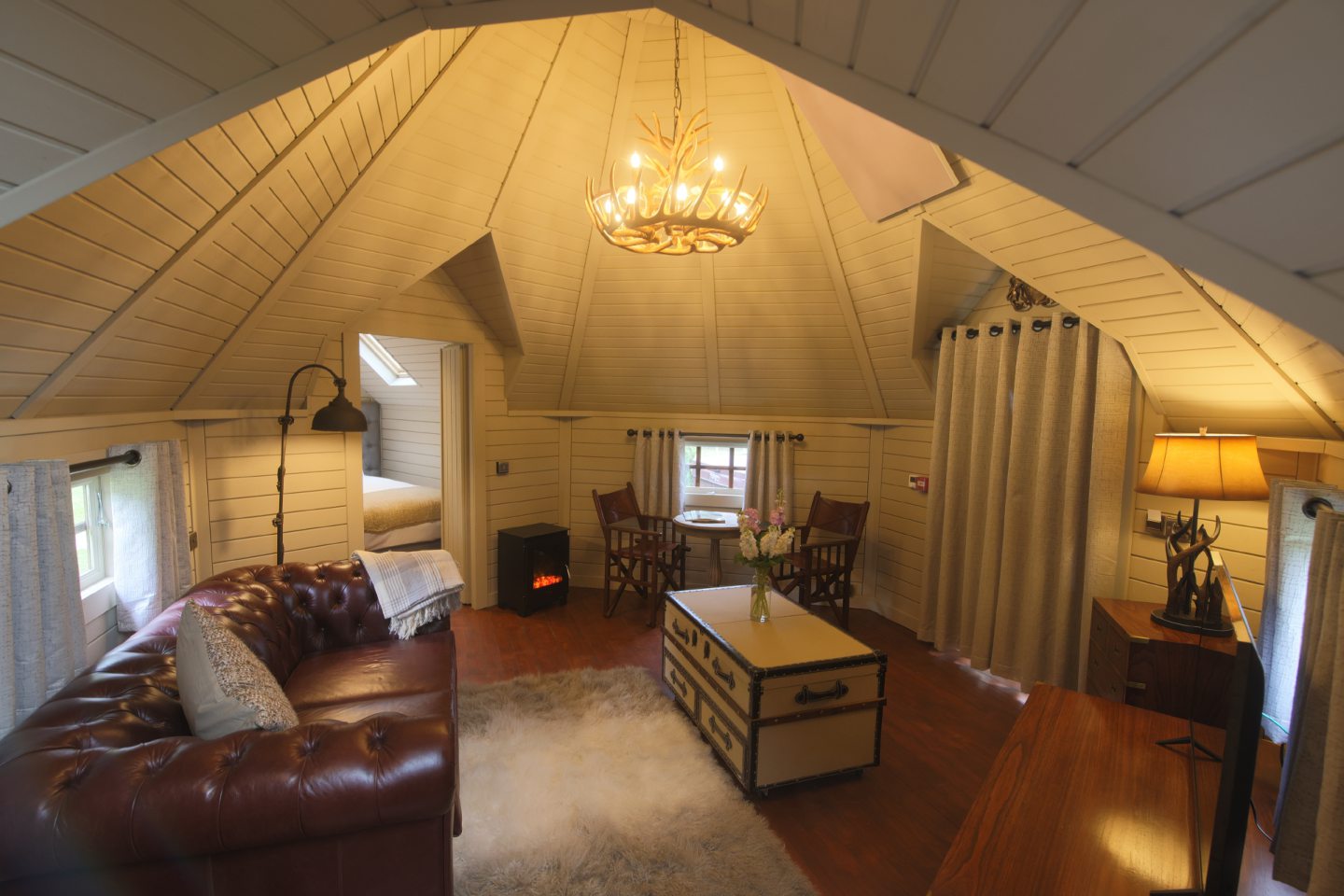 From the blankets draped over the soft and the burning fire to the stag chandelier and leather chest that doubles up as a coffee table, every detail has been thought out to ensure guests here do nothing but chill – both in style and stunning surroundings.
After a lovely afternoon of catching up, we venture up to the castle for dinner.
As soon as we enter, I realise if walls could talk, this stately building would have some stories to tell. But it turns out Cornhill wasn't always this majestic. In fact, the first mansion on the estate was not much larger than a farmhouse.
Today it's merely an annex to the main house.
By 1851 the house was in the ownership of William Handyside from Midlothian, who in turn sold it to Alexander Kay, a Glasgow East India merchant in the 1860s. And this was when the building began to take shape with help from architect William Leiper, who designed Glasgow's Dowanhill Church as well as the Doge's Palace on Glasgow Green, built for Templeton's carpet manufacturers.
Since those days, the castle has been a house, a care home for the elderly, and now it serves as a beautiful family-run hotel.
Maintaining the baronial style, inside it's elegant with the traditional mixed with modern wallpaper and furniture. In the gorgeous Ghillie restaurant, we enjoy a feast fit for a king.
The haggis bon bons to start tickle the tastebuds before we tuck into steaks which are cooked to perfection. Maybe all this relaxing has helped us work up an appetite, because we still have room for some cookie dough and sticky toffee pudding which turn out to be desserts to die for, washed down with a couple of classic cocktails.
On the way back to the lodge we spot the ballroom with a giant disco ball dangling from the ceiling. If only we had our dancing shoes on…
But, if truth be told, we're probably too old for that now!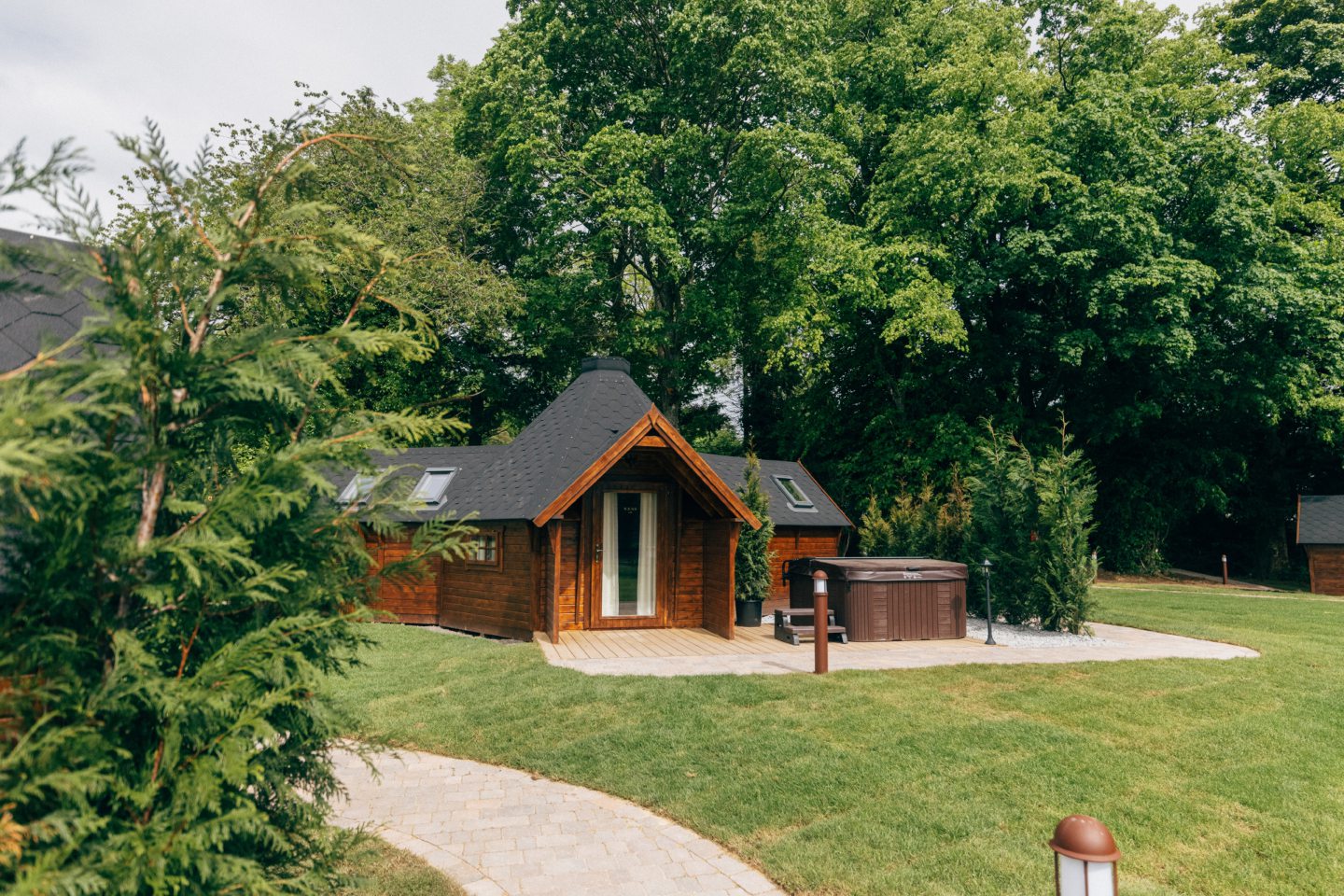 So, we head back to the lodge to snuggle up in front of the telly in our jammies.
The next morning, after an extremely sound and undisturbed night's sleep, we are woken by the cows mooing outside the window. They've come right up to the fence to say hello. To be honest, as much as I miss them, this is much more preferable to the usual morning meltdowns of my offspring!
We pull on our wellies and head out for a leisurely stroll. Being out and at one with nature is definitely the best start to the day.
Then it's back to the lodge, where a breakfast basket bursting at the seams with orange juice, croissants and granola awaits.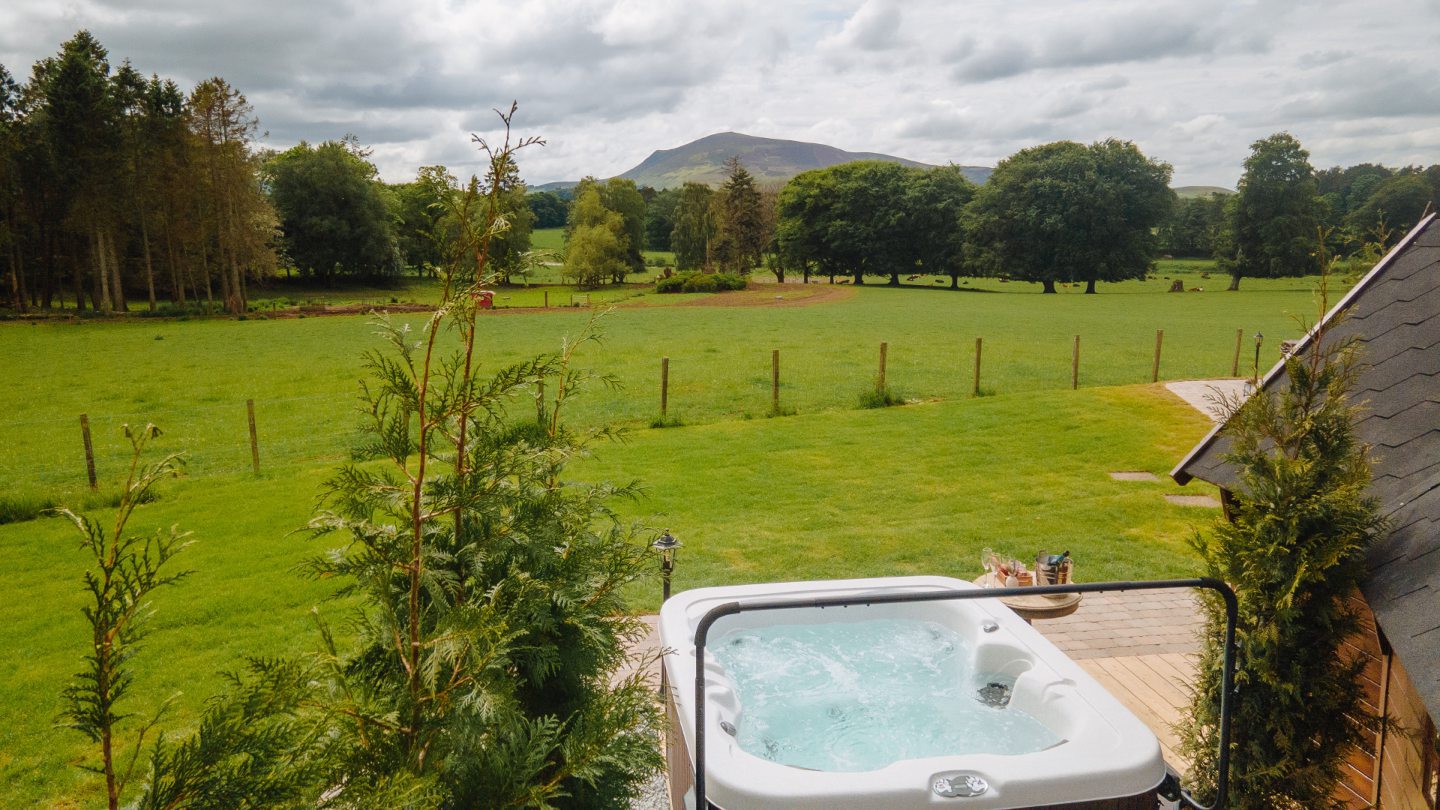 We squeeze in another wee dip in the hot tub before checking out. These little luxuries are the things we never have time for at home.
As we head back down the tree-lined driveway with the sun shining in our eyes, thoughts of the chaos of home life begin to return.
Oh well, just like the Scottish summer, it was nice while it lasted!
P.S. 
Most visitors come to Cornhill Castle to relax, but if you fancy a more active break, the surrounding Clyde Valley has plenty of opportunities for horseriding, mountain biking, golfing and fishing.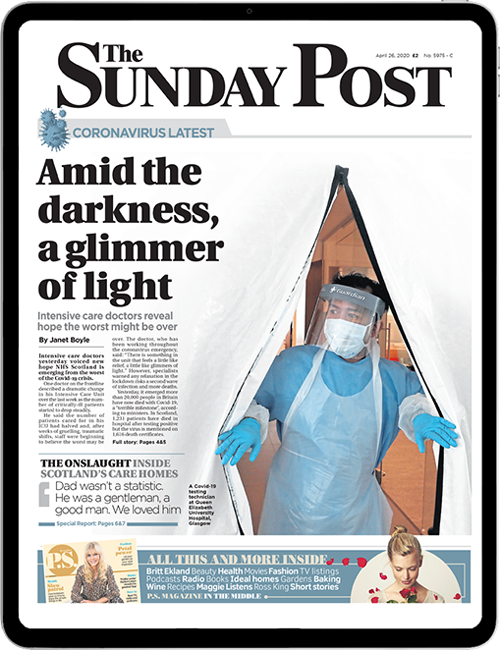 Enjoy the convenience of having The Sunday Post delivered as a digital ePaper straight to your smartphone, tablet or computer.
Subscribe for only £5.49 a month and enjoy all the benefits of the printed paper as a digital replica.
Subscribe