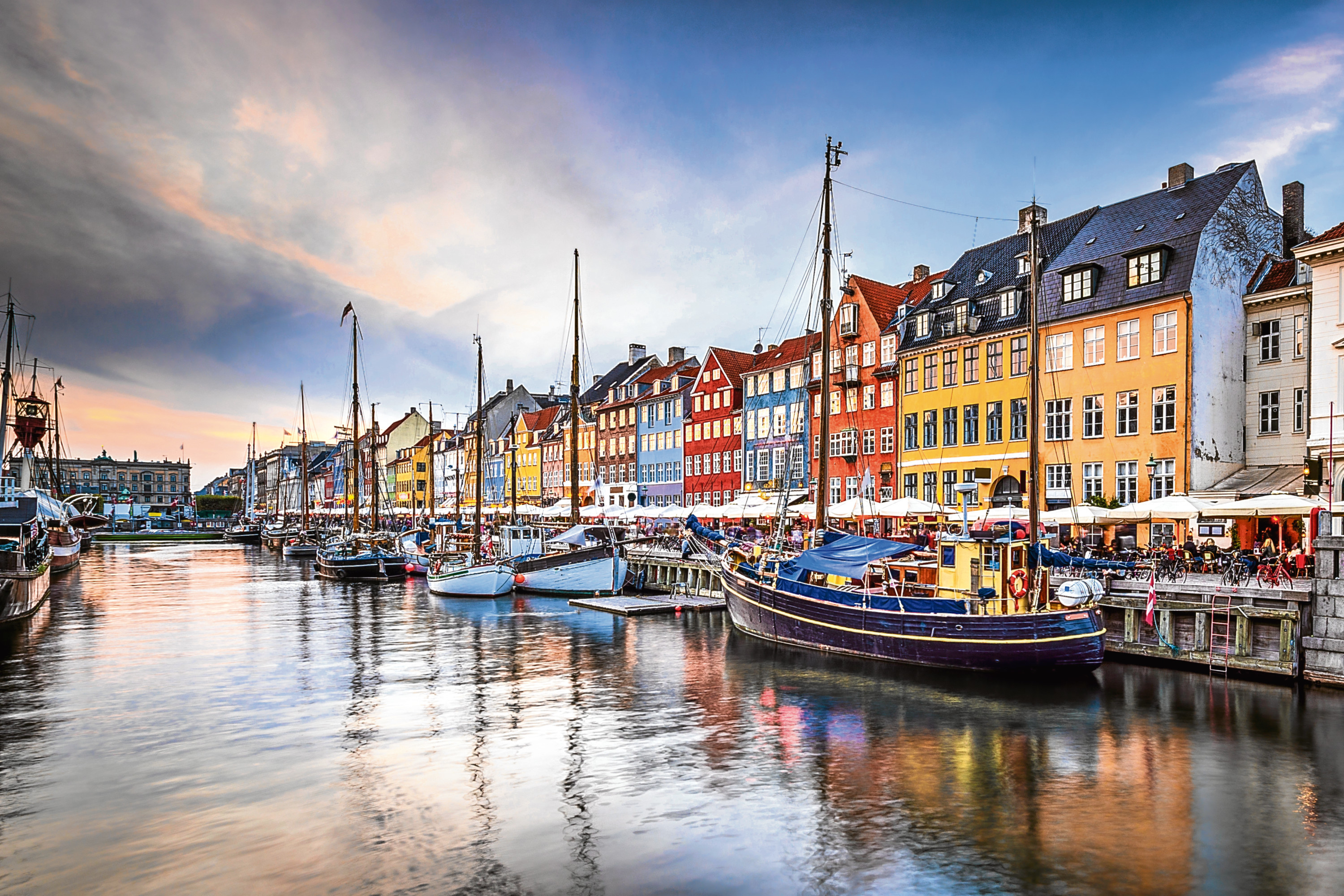 IT'S the start of a new year… what better time to start thinking about holidays?
We look at 10 of destinations on the hotlist for 2019.
There's something for everyone in this year's top picks.
---
Copenhagen, Denmark
There's never a bad time to visit Denmark's capital, but 2019 brings a host of compelling new reasons to plan a trip.
Bjarke Ingels's groundbreaking CopenHill project (a waste-to-energy plant with a ski hill and recreation centre) is slated for completion. The Museum of Copenhagen will reopen with a renewed focus on the city's history and architecture. The new Noma relaunched this year, also with a design by Bjarke Ingels, and it is leading the way for new projects by its alums. The city also happens to be having a hotel boom, with seven new properties to open in 2019, including Hotel Ottilia in the old Carlsberg brewery.
Zadar, Croatia
Zadar has risen from the ashes of its war-ridden past and blossomed into a spirited cosmopolitan city. Wander through the Old Town's warren of bright marble streets to discover cool bars and laidback cafes, ancient Roman ruins, innovative museums and rustic, trattoria-style restaurants. The true phoenix of Zadar's transformation is its imagination-stirring waterfront promenade, where scores of locals gather to listen to the magical chimes of the Sea Organ or bask in the mesmeric illuminations of the Sun Salutation. Zadar's small stature instantly connects travellers to the local life and culture, with any fears of claustrophobia soon dispelled by those sweeping Adriatic vistas.
Bacalar, Mexico
This 16th century coastal town is so pretty and tranquil, it's been called the "new Maldives". It's also known for delicious seafood, but the major tourist attraction is the shimmering Lake of the Seven Colours, a popular diving and snorkelling spot. UK travellers can fly to Mexico City or Cancun, then catch a short connecting flight to nearby Chetumal airport.
Athens, Greece
The allure of Athens is something that keeps you coming back for more and more. At the centre of the city is the ever famous Acropolis, which sheds just a glimmer of light into the historical aspects that surround the city itself. You could spend weeks in Athens and not fully see the city, its history, or all of what Ancient Greece had to offer.
But outside of the historical aspect of Athens, there lies many other enjoyable activities. The booming nightlife, shopping, and world cuisine is unmatched. The city comes alive at night and the narrow city streets and large plazas offer an atmosphere that is electric. For a holiday destination with both an historical aspect and fun city experience, Athens can't be beat.
Best Time to Visit: April – June
Tasmania, Australia
Until recently, Tasmania was a national joke – the Isle of Man of Australia. Now, suddenly, savvy travellers are obsessing over its devastatingly handsome coastline, its wilderness lodges, and the out-there arts venue that started it all.
When weird genius David Walsh opened his subversive, edge-cutting Museum of Old and New Art in 2011, it set in motion a transformation of Hobart. Mona turned the world on its head – not just in terms of its upside-down architecture (three subterranean storeys) but for its challenging collection and unusual happenings. It's just got an excellent new restaurant, and its arts festivals, Mona Foma and winter compatriot, Dark Mofo, are shaking up the island. In the pipeline: look-at-me Hotel Mona (potentially HoMo – very David Walsh), cantilevered over the sea in red steel like the beginnings of the Golden Gate Bridge, with a theatre, library, and outdoor concert venue – plus some sleek suites on the east coast.
In terms of hotels, the island does a great line in all-out modernist luxury in isolated locations, from Saffire Freycinet to driftwood-artsy Satellite Island and every traveller's fantasy, Pumphouse Point (a jetty hideaway on a remote lake), which has just opened its brand-new shoreside Retreat. Also new for 2018/19 is the Three Capes Lodge Walk along Tasmania's incredible Tasman Peninsula, staying at a set of fabulous places en route.
Yes, it's about as far as you can get from Britain – but Qantas' new 17-hour direct flights to Perth coupled with a domestic hop to Hobart has made this dream destination a very real possibility.
Arles, France
Vincent Van Gogh's dream is finally coming true. It was his vision for Arlesto become a kind of utopian refuge for a collective of artists – and now, with a major new arts venue being created, including a centrepiece by Frank Gehry, this Provençal city in the Camargue is set to become an important art destination for Europe.
He was hugely prolific during his year in the city's 'Yellow House', where he lived, painted and cut off his ear after a row with his housemate, Paul Gauguin. Philanthropist Luc Hoffmann launched the Foundation Vincent Van Gogh here in 2014; and now Luc's billionaire daughter Maja Hoffmann is transforming a disused railway site into a vast arts campus called the Parc des Ateliers with the Luma Arles foundation and Gehry's gleaming tower at its centre, and studios and exhibition spaces in the old engine sheds.
And there's more. The international photography festival Les Rencontres de la Photographie expands year on year; while the Roman amphitheatre (Arles was a provincial capital of Rome) will host progressive cultural events; and the beautiful new art hotel Le Collatéral, a Design Hotel set in a medieval church, showcases international contemporary art in its public spaces and bedrooms, including one inspired by van Gogh's blue and yellow 'Bedroom in Arles'.
Berlin, Germany
2019 marks two important anniversaries for Berlin: the centenary of the Bauhaus and 30 years since the fall of the Berlin Wall. To celebrate, the opening Bauhaus Festivalwill be held at the Akademie der Künst on January 16–24. The renowned Bauhaus Archiv—which displays furniture and other designs by the school's most important figures—is currently being renovated, and a temporary space will host exhibits for the centenary. It's worth visiting some of Berlin's UNESCO Heritage–listed Bauhaus sites, including a famous Mies van der Rohe house constructed during the last year of Bauhaus in Berlin.
Miami, USA
Famed for its beautiful beaches and buzzing nightlife, Miami has long captivated travellers seeking a slice of tropical paradise while the rest of North America shivers. Although the Magic City still makes a fine wintertime escape, the past few years have seen Miami transform into a burgeoning centre for the arts, a foodie destination and an innovator in urban design. Miami's downtown continues to be rejuvenated with the arrival of a celebrated $305-million science museum, while the Design District has become a cultural magnet with new eye-catching architecture (including the Museum Garage and the Institute of Contemporar y Art), public art installations and expansive new cultural programming.
Wadi Rum, Jordan
Also known as the "Valley of Sand", this stunning desert wilderness has inspired countless filmmakers over the years – its reddish rocks even stood in for Mars in 2015's Matt Damon-Kristen Wiig movie The Martian. Tourists come here for stargazing and bucket list sunsets, but if you're tempted, you'll need to plan ahead: it's at least a four-hour drive from Jordan's Amman airport.
Ouarzazate, Morocco
If you've done Marrakech but want to see more of Morocco, this historic city nicknamed "the door of the desert" is a strong option. Sightseers will love exploring the fortified village of Ait Ben Haddou, a UNESCO World Heritage Site, and nearby oasis town of Zagora. Total flight time from the UK is around eight or nine hours with a change at Casablanca, but it's probably best to avoid visiting in summer months, when temperatures can soar
​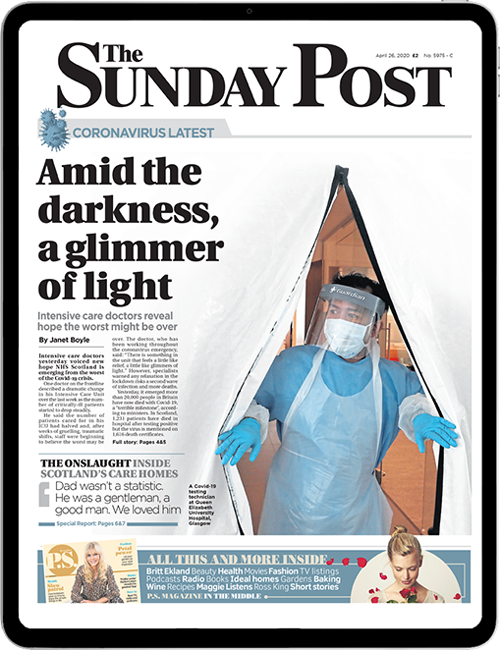 Enjoy the convenience of having The Sunday Post delivered as a digital ePaper straight to your smartphone, tablet or computer.
Subscribe for only £5.49 a month and enjoy all the benefits of the printed paper as a digital replica.
Subscribe