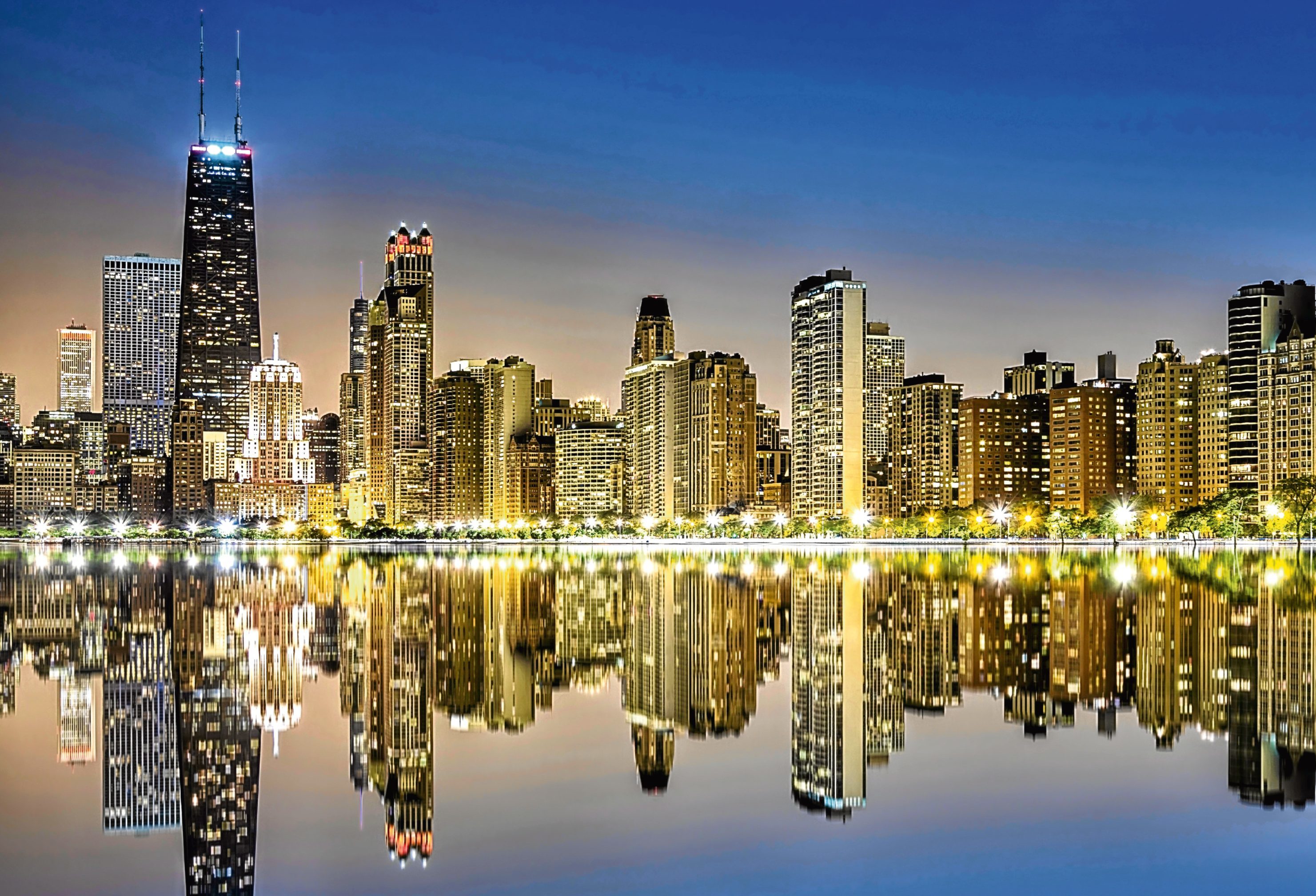 "I JUST blew in from the Windy City."
Well, despite what the rest of the Calamity Jane lyrics say, Doris Day must have been deranged to prefer Deadwood to Chicago.
Because not even gale-force winds would have been enough to blow Team Shaw out of this, our new favourite city.
Ol' Blue Eyes was right on the money with his prediction, as Chicago proved to be our kind of town, right enough.
But at least Doris got one thing right — because "the Windy City is mighty pretty" indeed.
Mrs S suddenly grabbed my arm to show me the view as our plane banked on its approach to O'Hare, and we were treated to the jaw-dropping sight of Chicago with its cluster of skyscrapers sitting basking in the sun on the shore of the impossibly blue Lake Michigan.
Now, forget Manhattan, Chicago is the home of the skyscraper, and the most eye-catching is the John Hancock Centre, a huge black monolith near the shoreline with twin masts that make it, to me at least, look like an enormous Taser.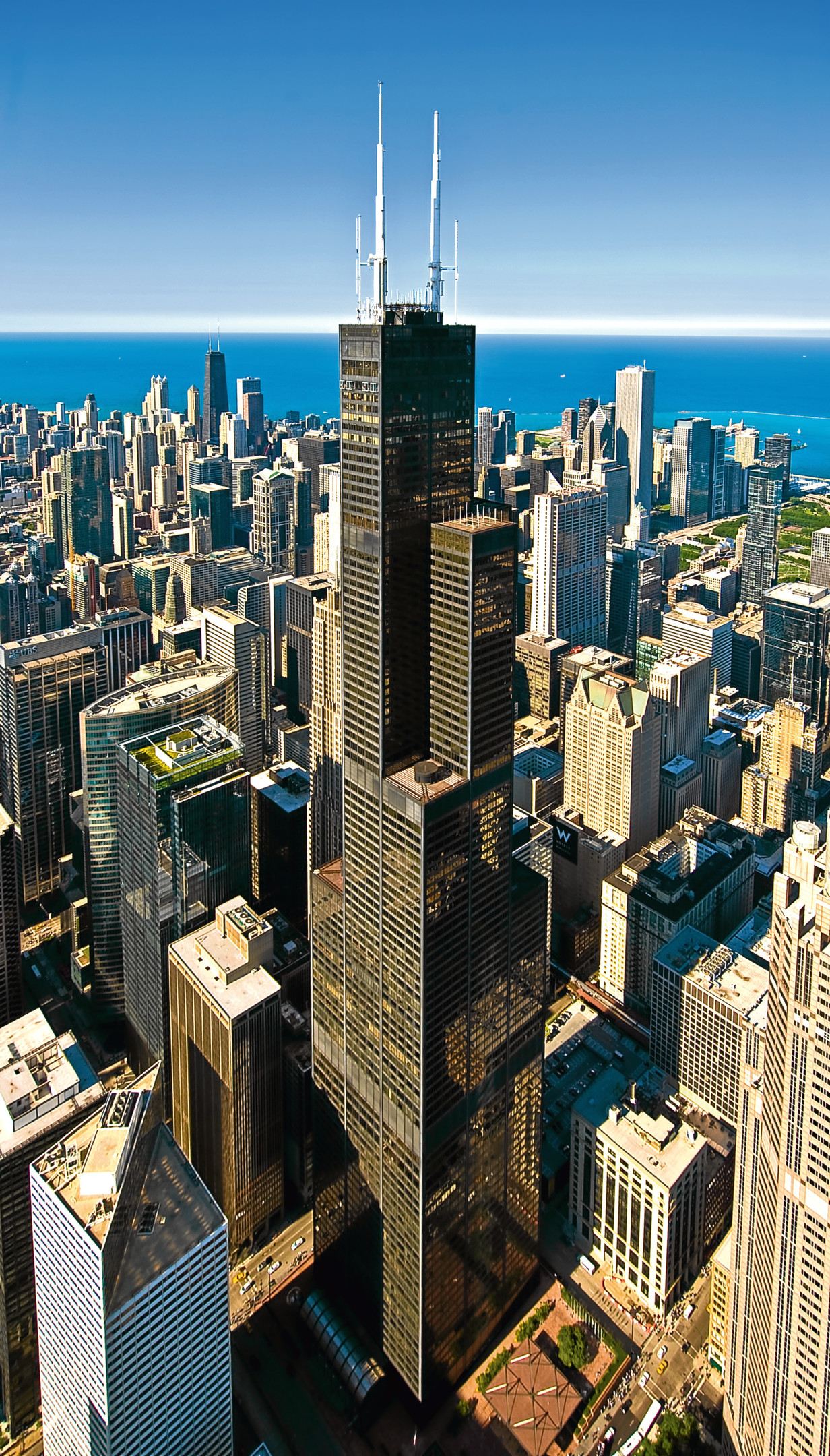 It's home to 360 Chicago which, as the name suggests, boasts a panoramic view of the city and out over the lake.
The elevators, apparently the fastest in the Western Hemisphere, whisk you up 1,030 feet at 20mph to the 94th floor, from which, on a clear day, you can see for 80 miles, taking in four states.
The fearless among you might like to try TILT, a series of floor-to-ceiling windows that you stand in as they, yes, tilt out 30 degrees giving you a dizzying view of the city below.
Shaw Jr, like myself, found it pretty unnerving, but Mrs S was so comfortable, she used the time to point out hotels with rooftop swimming pools that I'd failed to book us into.
There is another observation deck, the Willis Tower's Skydeck, and for my money, you should definitely visit both.
The Skydeck is the highest observation deck in the US, at 1,353 feet above the ground, and if you look away from the lake, you can see Chicago's unbelievably-long streets stretch out towards the plains of Illinois.
You can also step out into one of the retractable glass balconies, informally known as "The Ledge", that sticks out from the side of the Tower, allowing you to look straight down at South Wacker Drive 103 floors below.
It's a chilling experience, and I wasn't alone in having to inch my way out onto the glass floor — as one of the staff explained: "You weren't brought up to step out into nothing more than 1,000 feet in the air."
For a laugh, Euan shoved me across the threshold and I almost shrieked.
From the towers, you can see the Chicago shoreline stretching north and south, and you can't beat taking the time to stroll in both directions.
Northwards will take you to harbours and the city's bigger beaches — it's a bizarre experience, lying on a lounger topping up the tan in 30° heat looking up at a skyscraper skyline — while heading south will take you to the planetarium and aquarium.
Obviously, you must stop for a beer every so often — purely to stave off the dehydration, you understand.
And slap bang in the middle is Navy Pier, a historic landmark that is now home to museums, events, cruises, bars and food outlets as well as a 200-foot Ferris wheel.
Speaking of the skyscrapers, Chicago natives are rightly proud of their city's architectural heritage, which was kickstarted by the Great Fire of 1871 that pretty much levelled the whole place.
And the best way to appreciate it is to take Chicago's First Lady Architecture Cruise.
For 90 minutes, you sail up and down the Chicago River that runs through the city — incredibly, in 1900, they changed the direction it flows in using a series of locks to aid sanitation.
As a member of the Chicago Architecture Foundation, it tells you about the amazing buildings you can see here.
Alas, there's one right on the river built by a certain real-estate developer who likes to put his name — that ends, fittingly, with "rump" — on everything.
I have no idea what he's up to at the moment . . .
Take a tip and take the cruise at twilight because seeing the city light up as you drift through it is absolutely incredible.
And, yes, there's a bar.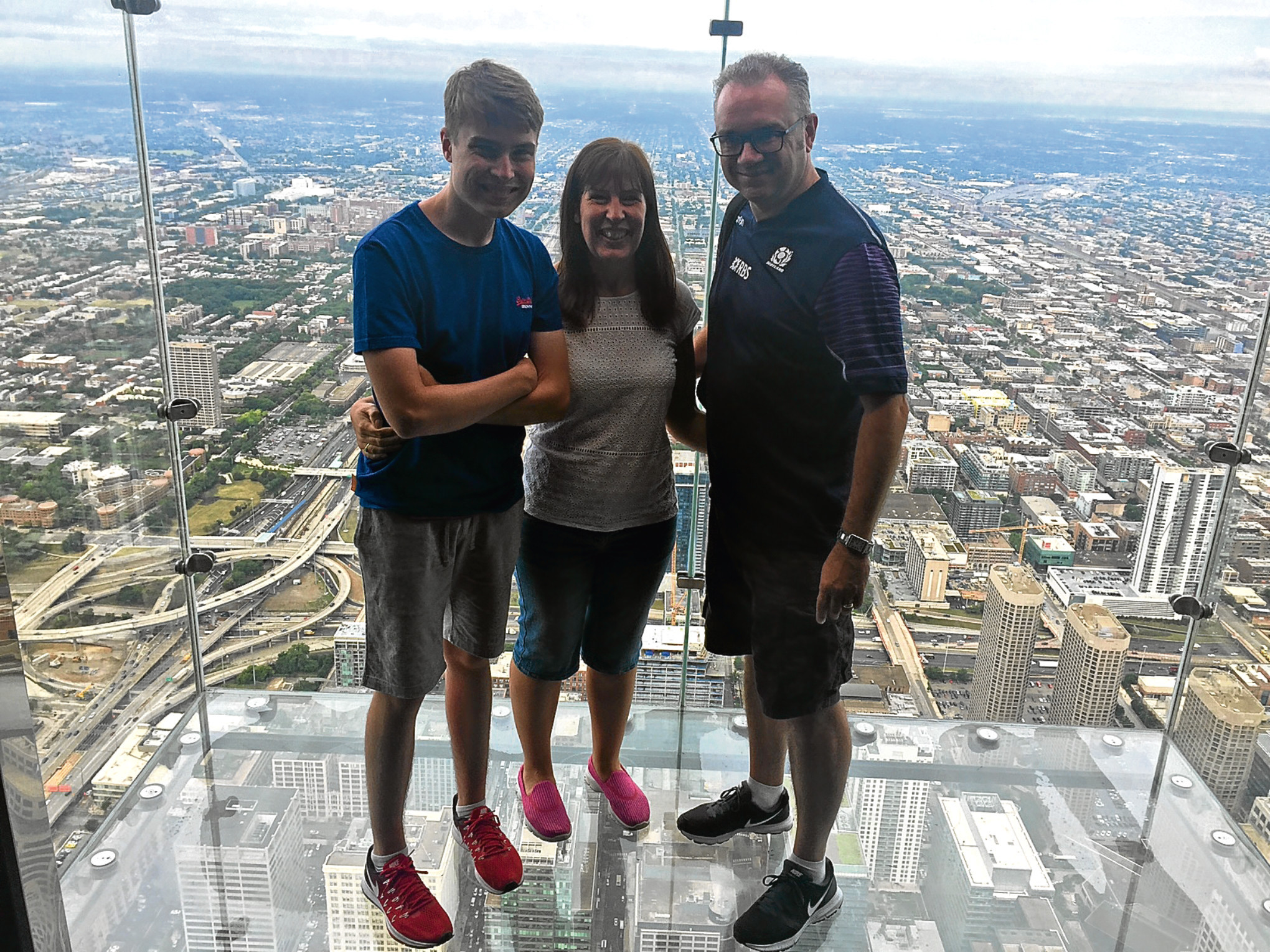 Sticking with tours, the best bus tour is the Untouchables Tour that makes the most of Chicago's hoodlum heritage.
You'll visit Al Capone's haunts, hear about Public Enemy No 1 John Dillinger and learn a lot about the town's previously uneasy relationship with its gangster past.
It's both fascinating and fun, and if you like all things mobster, pay a visit to Union Station and see the staircase where Eliot Ness — or Kevin Costner, at least — had a shootout with some of Al's boys in The Untouchables movie.
Chicago — which has a friendly, laid-back vibe missing from, say, New York — can claim to be the food capital of the States, and I must admit, we were bowled over by the quality, quantity, variety and price of eating options in Chi-town.
We didn't get around to sampling the city's trademark very deep-dish pizza, but that's only because we were enjoying ourselves at a couple of the best restaurants we've ever visited.
First was Texas de Brazil, a "churrascaria" or Brazilian steakhouse, where the servers circulate with skewers loaded with succulent meat.
For a confirmed carnivore like Shaw Jr, it was hog heaven, and we all ate ourselves to a standstill.
And we rounded off our stay in Chicago at Shanghai Terrace, voted the No 1 Chinese restaurant in town.
To be found in the luxurious Peninsula Hotel, it's a class apart and we quickly became addicted to their dim sum.
Now, while ol' Doris sang about going "a-windo'-shoppin" in Chicago, my wife wasn't content just to look and was in full retail-therapy mode, swearing the "Magnificent Mile" — a long section of Michigan Avenue lined by upmarket shops and malls — is the best shopping location she's ever seen.
And we were staying slap bang in the middle of it.
With Chicago being the home of the blues they played James Brown, Sam and Dave and Aretha Franklin in the lifts of our hotel, The Gwen, picked for being my wife's name.
After several new outfits — plus accessories — were purchased, you can imagine my reaction when Gwen announced we were coming back next summer.
For a fortnight…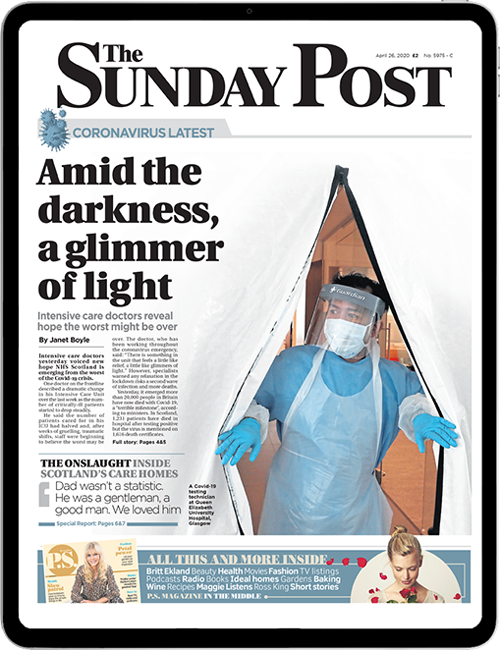 Enjoy the convenience of having The Sunday Post delivered as a digital ePaper straight to your smartphone, tablet or computer.
Subscribe for only £5.49 a month and enjoy all the benefits of the printed paper as a digital replica.
Subscribe