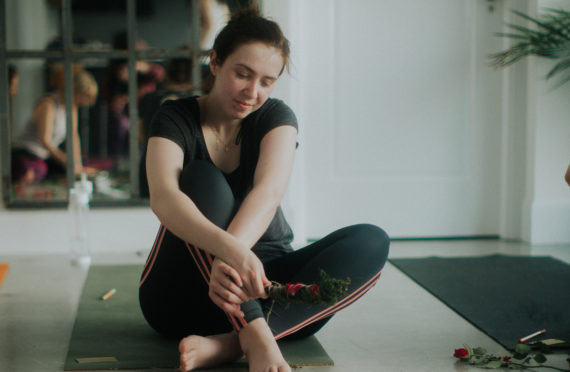 It's Friday night, and instead of heading straight home after work to get ready for a night out, I head to my local gym for a yoga class to keep up the health kick I've been on lately.
But as my arms and legs start to shake with an increasing and embarrassing violence as I go into the downward dog position for the umpteenth time, I start to privately curse myself for what I have gotten myself into. Not this 45-minute class in a dingy basement somewhere in Glasgow, but the deluxe three-day yoga retreat extravaganza that I'd signed up for and that was taking place somewhere in the Aberdeenshire countryside the following weekend.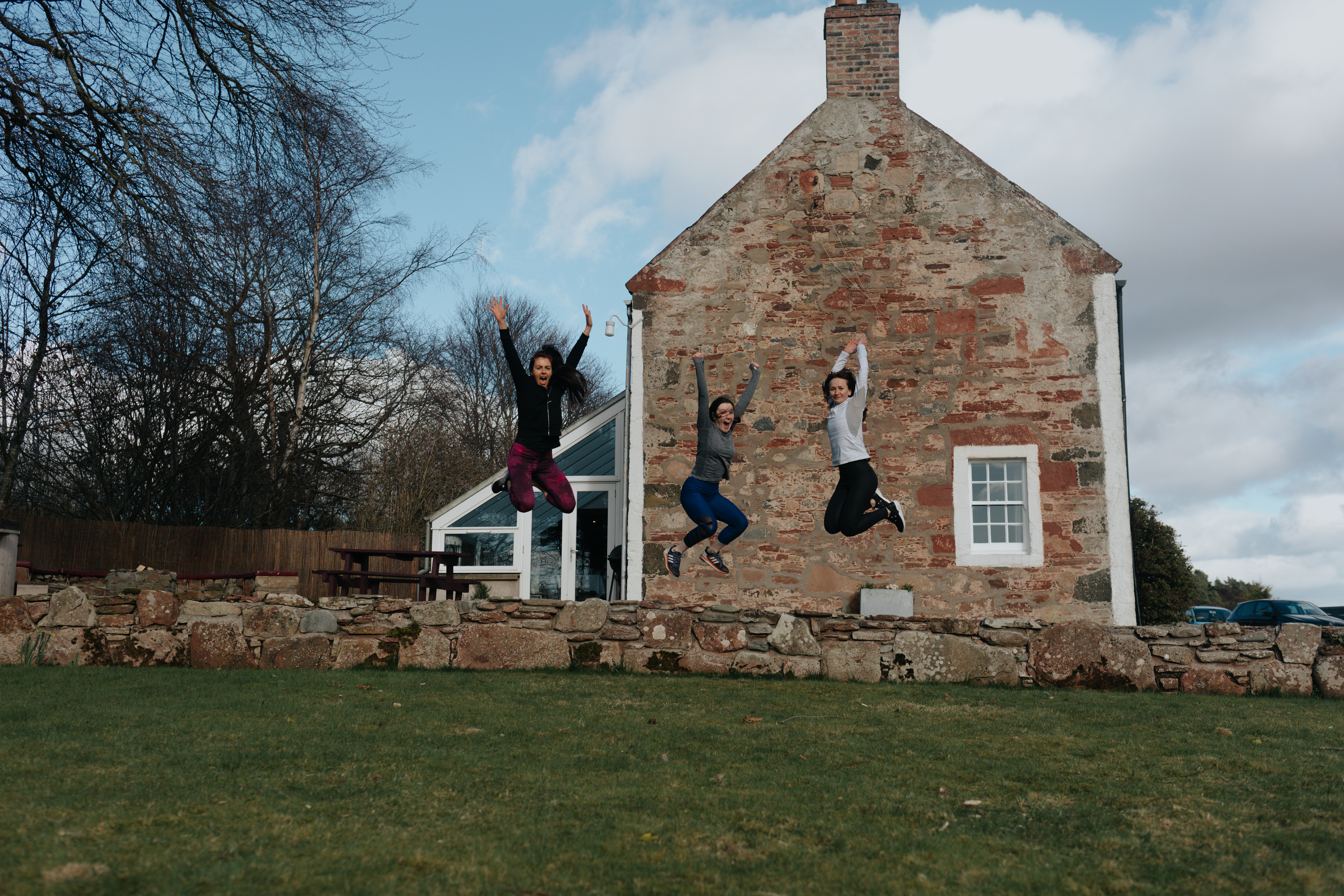 Somewhere in the Aberdeenshire countryside turned out to be just outside of Laurencekirk, a small town between Dundee and Aberdeen, and sooner rather than later I find myself pulling up to a beautifully renovated farmhouse surrounded by swathes of rolling green hills and picturesque countryside.
I don't even reach the front door before it is flung open and I'm warmly welcomed inside by Debbie and Daria, both yogi extraordinaires and co-owners of yoga retreat company Wandertreat.
They give me a tour of the cosy and spacious house that will be my home for the next three days, and introduce me to the rest of the women here for the yoga weekend, all of whom are of different ages and yoga levels.
After the tour and pleasantries comes what I was sort-of secretly dreading – our first yoga class. We head to The Cart Stead, a beautifully restored steading with floor-to-ceiling windows, allowing for plenty of natural light to pour in as we pick our spots and prepare for our first yoga class of the retreat.
After a few minutes I realise that this isn't the type of yoga you find at your local gym, but in fact a much slower, restorative method called Yin Yoga. A stretch-based style all about loosening and opening up tight joints, this style is usually practised almost completely while lying down, and often prop assisted to help you hold poses for longer, usually at a minimum of around five minutes.
Yin Yoga isn't particularly physically taxing, and is just as much about allowing your mind to slow down as it is about building your body back up.
I look out through the large windows to the gorgeous pink, tangerine and lilac sunset taking place outside – maybe there's nothing to be scared of at this retreat after all.
Back at the farmhouse, Debbie has prepared a wonderfully delicious and mostly vegan feast for us. I've always been a bit of a picky eater, but I love the vegan cuisine. Over the next three days Debbie goes on to prepare breakfast, lunch and dinner for us, with each meal being more inventive and tastier than the last. My favourite was the quino and spinach cakes with homemade chilli tomato sauce and roasted buckwheat – so simple, but so delicious!
The next morning we head back to the studio for a more intensive, but very fun and light-hearted yoga class. After that, we have time to wander around as we please, and a few of us chill out and chat in the wood-fired hot tub.
For our Saturday night yoga session, Debbie and Daria have invited yoga instructor and Yogi Oils creator Katrino to lead the class, and who teaches us how to make cleansing smudge sticks from nature, and how to rid ourselves and our homes of negative energy and bad vibes.
Katrino then leads us through a flow-based yoga class and ends with a goal-orientated meditation session. Maybe it's the beautiful location, or Katrino's soothing voice, or just the open, peaceful energy in the room, but I can't help but find this mediation session deeply moving and emotional. A little embarrassed, I open up my eyes and have a peek about the room, but it's clear I am not the only one who is feeling this way.
The rest of the weekend disappears in a fray of good food, good yoga and good company. Near the end of our final class on Monday morning, Daria says something that would have been unfathomable to me only days before, "right now, you have no responsibilities or obligations. You're exactly where you're meant to be," and in that moment, it feels wonderfully true.
---
Factfile
All ability types are welcome at Wandertreat, from beginners all the way to seasoned yogis. Debbie and Daria run retreats all over Scotland, and have also hosted retreats abroad in both Poland and Spain.
Wandertreat runs yoga retreats throughout the year. Prices start at £345pp. Find out more information at wandertreat.com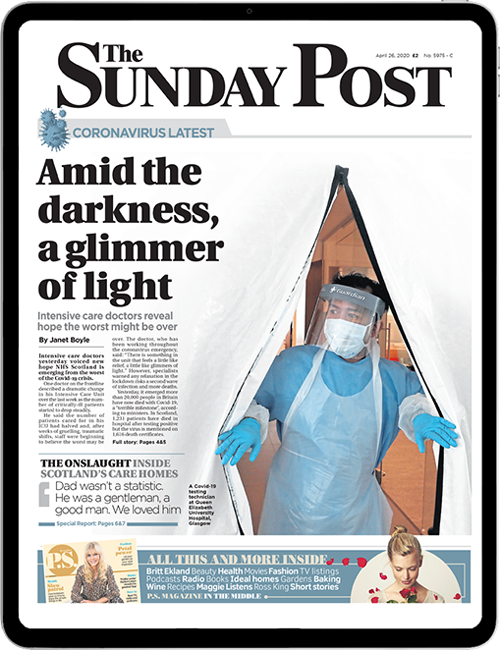 Enjoy the convenience of having The Sunday Post delivered as a digital ePaper straight to your smartphone, tablet or computer.
Subscribe for only £5.49 a month and enjoy all the benefits of the printed paper as a digital replica.
Subscribe