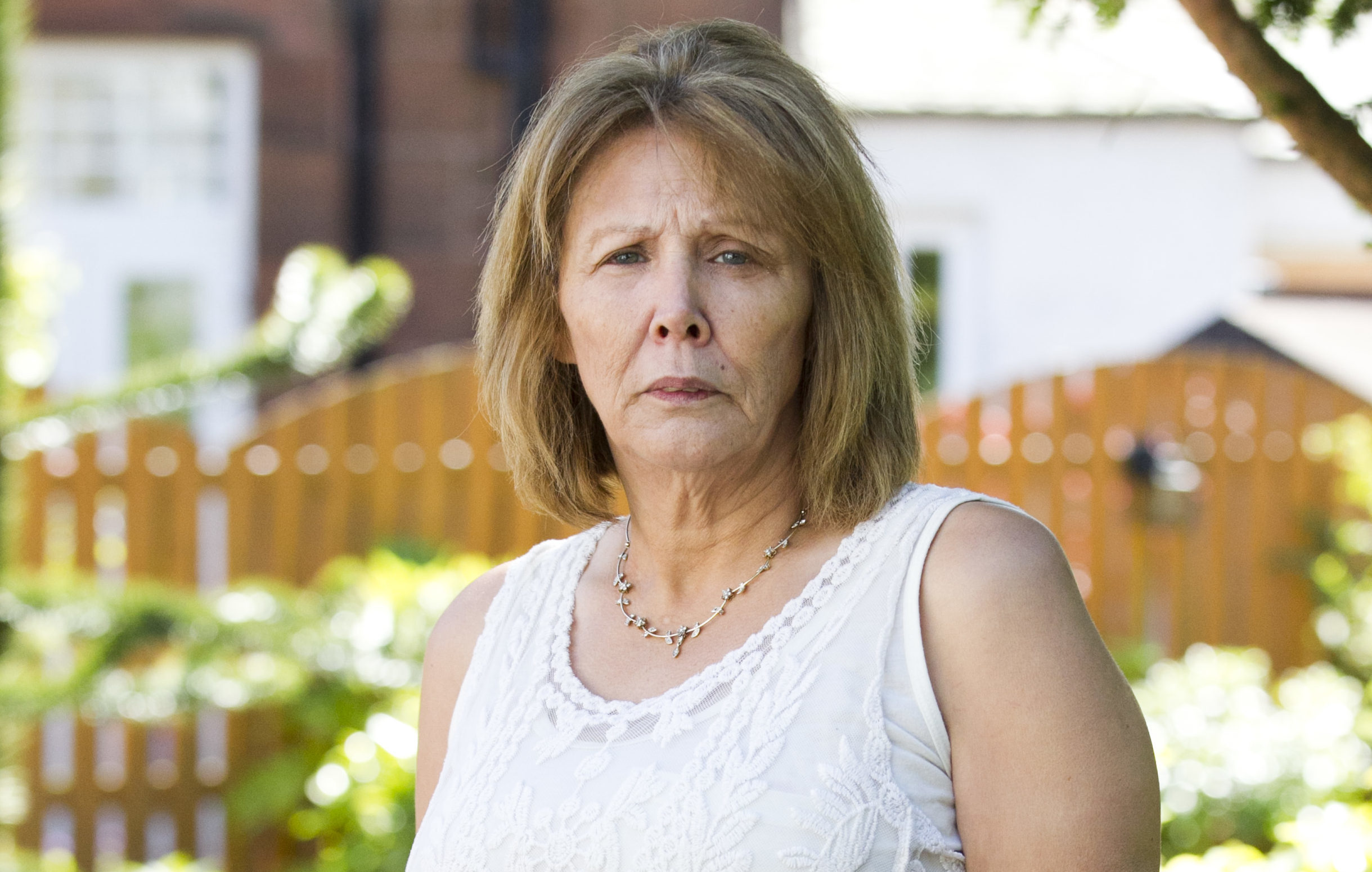 A MOTHER who suffered two of her children being murdered by her husband fears losing her home after her disability benefits were stopped.
A medical assessor has ruled June Martin is fit for work despite being diagnosed with Post Traumatic Stress Disorder and depression after losing her children, Michelle, 25, and son Ryan, seven.
Their father Rab Thomson, June's then husband, was jailed for life in 2008 after repeatedly stabbing the children and leaving their bodies in their beds to be found by their distraught mother.
Left bereft and suicidal, June has struggled to rebuild her life but now benefits assessors have ruled she is not eligible for crucial disability benefits.
She fears being left homeless if she cannot afford to pay the rent.
June, 58, who now lives in Ayrshire, said: "I've been treated like some kind of scrounger and put on trial, although I've done nothing wrong.
"My former husband, who murdered our children, doesn't have to worry about keeping a roof over his head or where his next meal is coming from but now I do.
"I've been made to feel a burden on society. Maybe it would be better if I wasn't here."
Yesterday, the decision to remove her benefits was criticised by politicians, campaigners and care experts.
They called for a review of her case after a Department for Work and Pensions tribunal on Wednesday upheld the assessment of the Independent Assessment Service – formerly Atos Healthcare – that June is fit to work.
They said: "Whilst the tribunal accepts Ms Martin has mental health problems and balance problems, the nature and extent of the resulting limitations are insufficient to score the required number of points.
"As a result Ms Martin does not qualify for either component of personal independent payment."
June, who has two surviving sons, Shaun, 37 and Ross, 30, had previously been awarded a total of 12 points for help with living and mobility which meant she received £55.10 a week.
She was contacted for a benefits assessment just before Christmas but, June said, the assessor only "wanted to know if I could spell 'world' backwards and hold my arms above my head".
"Neither the assessor or the tribunal last week seemed to want to know about the trauma I suffer daily reliving finding my children posed as if they were asleep in their beds, or pulling back the covers to find them stabbed to death," said June.
"I've battled so very hard to try and go on, but I've had to accept I'll never get over finding my babies murdered, their blood on the walls and over their toys and teddy bears.
"My disabilities are invisible. They cannot be tested by spelling a word backwards or holding my arms above my head.
"Questions were thrown at me, one after the other. I couldn't think straight to answer them properly.
"I'm a mess. I don't stand up well to questioning. I just blurt things out and I panic.
"I'd written on the official forms that my children were murdered and I found them, but I don't remember being questioned about that or my inability to live anything like a normal life."
She said the assessor failed to grasp how quickly her state of mind can change.
"I don't know from one day to the other how I will feel, sometimes from one hour to the other," she said.
"I can get up and go to the supermarket for a loaf of bread one day, but if I hear a child crying it takes me back to the murder scene.
"A smell, a song, someone laughing like my Michelle used to laugh, brings it all back and I have to run away from it."
On Saturday, May 3, 2008, June walked into her home in Buckhaven, Fife, and found the bodies of disabled Michelle and her little brother Ryan while their father, who had stabbed them 26 times, lay on his bed, pretending to be dead.
However, despite her struggle to cope with the trauma, the benefits assessment report describes her mental state examination as "unremarkable".
She said: "I'm now terrified I will lose my rented flat because I can't keep up the £35 a week I have to find to make up the difference to housing benefit.
"I must have moved over a dozen times because I haven't been able to settle somewhere I feel safe.
"Just when I finally found a little peace and somewhere I can feel safe, I fear it's all going to be taken from me now.
"I've tried far too many times to take my own life because I just feel there is nothing for me to live for and this has left me feeling like that again."
MP Patricia Gibson described the case as shocking and said: "This is yet another example of the DWP letting down vulnerable people when they most need support. Those living with mental health challenges are poorly understood by DWP assessor and this has to change."
Campaigner Ann Marie Cocozza, who has spent years supporting families affected by murder, said: "I'm bursting with anger and frustration over how June has been treated, it's particularly cruel.
"Personally, I think the DWP is guilty of gross discrimination against those with mental health issues."
Stephen Brown, head of North Ayrshire Council's health and social care partnership, said: "The benefits system often fails to recognise the impact of trauma and its long-term debilitating nature. Our psychologists, psychiatrists and social workers have known this for years and much of their time is spent supporting people to rebuild their lives."
A DWP spokesman said: "This is a sensitive and distressing set of circumstances and our thoughts remain with Ms Martin.
"We will continue to ensure Ms Martin is receiving all the benefits she is entitled to and gets the support she needs."
June Martin on threatened loss of lifeline benefits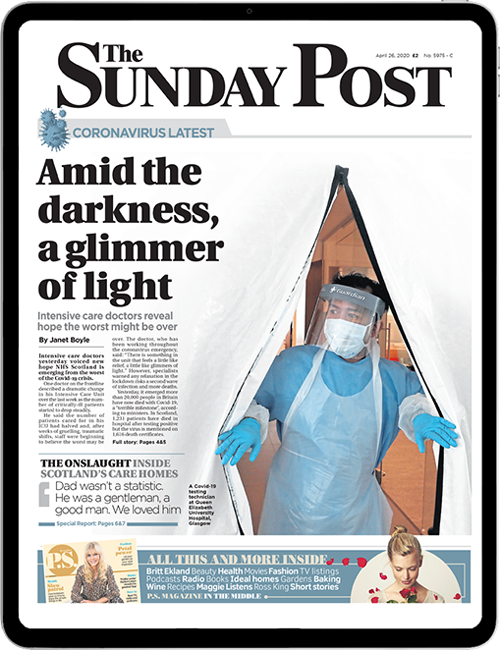 Enjoy the convenience of having The Sunday Post delivered as a digital ePaper straight to your smartphone, tablet or computer.
Subscribe for only £5.49 a month and enjoy all the benefits of the printed paper as a digital replica.
Subscribe