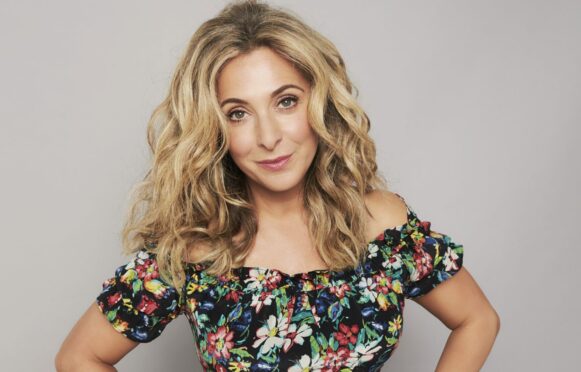 Actress and 'accidental activist' Tracy Ann Oberman says that life is all about variety and simple pleasures. 
You are playing Camilla in the stage version of The Windsors: Endgame. What's it like being back in the theatre?
I loved the TV show and when they said they were bringing it to the stage and asked me to play Camilla, I thought "Yes!". I really love Harry Enfield (who plays Prince Charles). I've done lots of filming but to go back to the theatre after everyone having such a miserable time is such a nice thing. It's such a fun, witty show.
What's it like working with Harry Enfield?
I've always loved Harry, I grew up watching Harry Enfield And Chums. Harry and Paul Whitehouse, the work that they do is just amazing. To work with him is an absolute honour and privilege, he's just brilliant. He's very funny in real life, but he's also very thoughtful and sensitive. I come in on his motorbike every day, he lives quite near me. It's just a little Vespa. Oh, he'll probably kill me for saying that!
What are your thoughts on the real British royal family?
I don't think you can live in Britain and not follow the royal family's ups and downs. What I love about the Windsors is that it takes every tabloid headline you've ever read about them, and a little bit of The Crown, a little bit of Downton and a little bit of soap opera and mixes it into a great, big comedy pot.
You have had plenty of roles, from EastEnders to Toast Of London to It's A Sin. Where do you find the time?
I think I've got a really good balance of work and family life. I'm fortunate to get offered lots of roles. I love what I do, but I have to work hard to find that work/life balance. I do need to be doing something though. Even on holiday, I'm writing plays in my head.
Did you learn anything about yourself during the pandemic?
It was nice to just stop, as worrying as it was financially. It made me reassess work and what it was about. A work/life balance is very important, and if I'm doing a job it should be fun or interesting or stimulating or incredibly rewarding! You need to be able to have the time to watch flowers grow, go for a walk with your daughter or to cook a meal. Those are simple pleasures of which we all lose sight.
You've spoken up about online abuse. Why did you feel you had to do that?
It's something that I felt more and more strongly about as time has gone on. And if you look at recently what happened with (Manchester United footballer) Marcus Rashford and the England boys being abused, racism seems so prevalent. I feel passionately that social media companies have to take responsibility for giving people a platform to push race, sex and sexuality hate. I call myself an accidental advocate, or an accidental activist.
Why is it important to teach children about social media?
You can't ban children from social media but you can teach them the rules of the game. Up until recently social media has been a bit of a wild west, now it's been weaponised. Teach our children that social media can be very useful and it also can be very helpful, but that they have to understand exactly the dangers of using it.
Your career has been so varied, from comedy such as Friday Night Dinner to musical theatre. What drives you?
I think I've always just wanted to be part of some really great work. There's comedy like Friday Night Dinner, I've got a BBC1 drama called Ridley Road coming up. I've just finished sitcom Sandylands with David Walliams. I've done Doctor Who and EastEnders, plus all the radio and theatre stuff, like Fiddler On The Roof. I've got one of those creative brains that's always thinking and planning and plotting. It might be from my parents, that work ethic. I'm never standing still. I've got a life story and I want to be part of it.
---
Tracy Ann Oberman is appearing in The Windsors: Endgame at the Prince Of Wales Theatre in London from tomorrow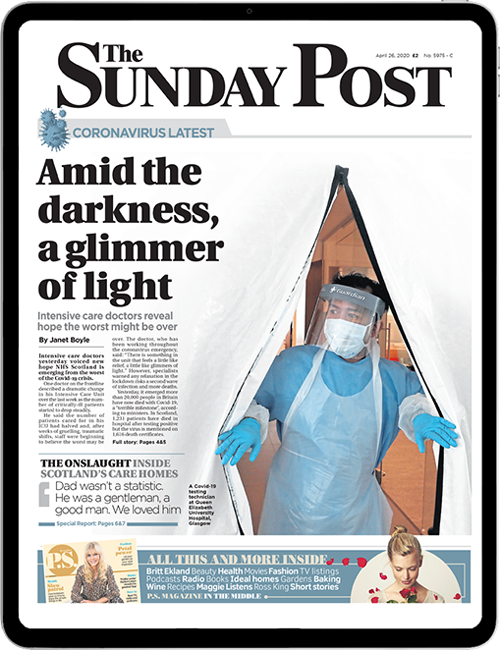 Enjoy the convenience of having The Sunday Post delivered as a digital ePaper straight to your smartphone, tablet or computer.
Subscribe for only £5.49 a month and enjoy all the benefits of the printed paper as a digital replica.
Subscribe