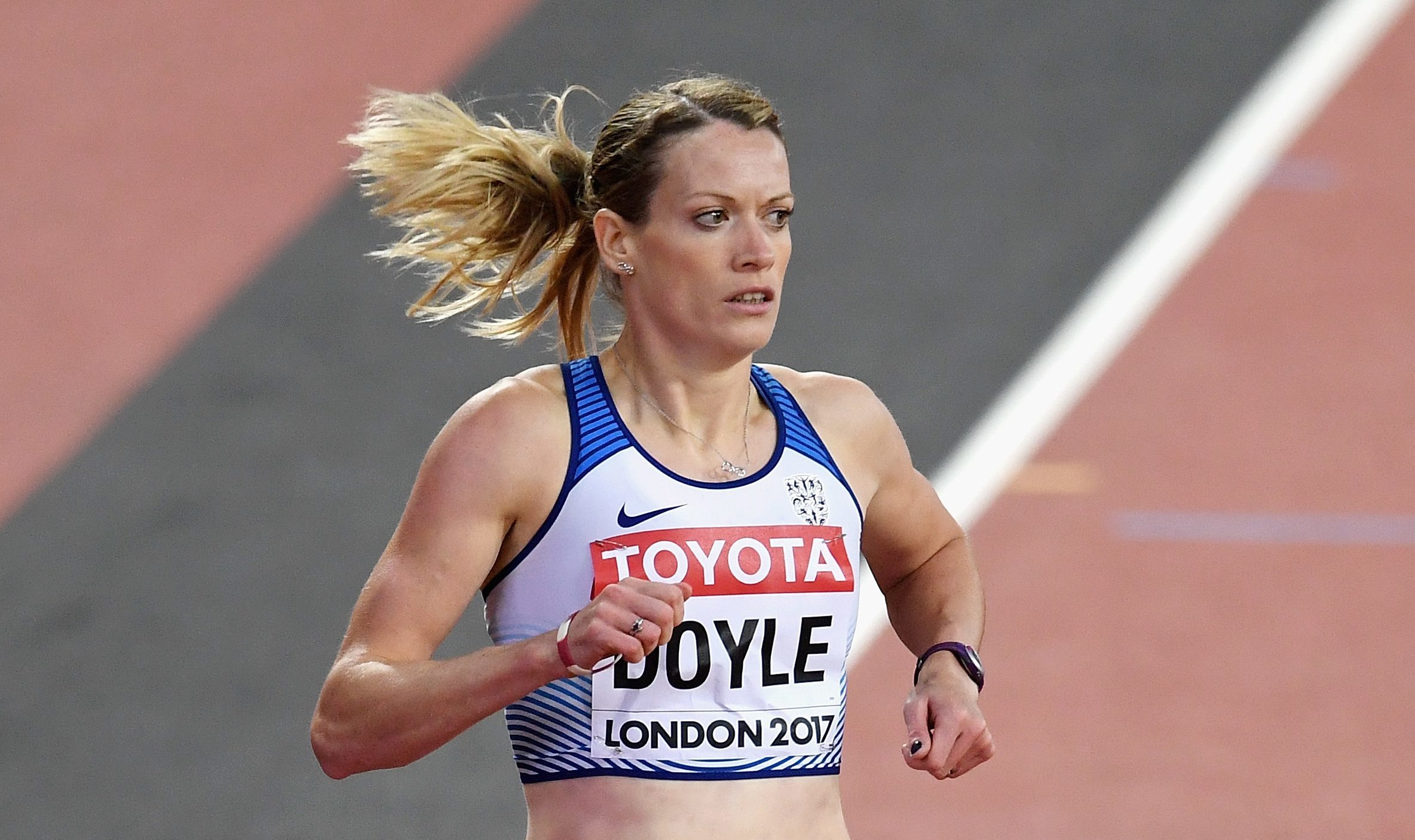 Team GB athletics captain Eilidh Doyle will restart her teaching career when she retires from sport.
The Olympic and Commonwealth Games medal winner taught at her hometown Perth Grammar School before going full time in 2012 to take part in the London Games.
Now the 30-year-old hurdler has revealed she is planning a return to the classroom when she hangs up her running shoes.
She was speaking as a guest at Alex Salmond's show at the Edinburgh Fringe, where the former First Minister tried to persuade her to become an ambassador for Scotland after her athletics retirement.
Official figures say there are now 4000 fewer teachers than there were when the SNP came to power in 2007.
Eilidh said: "I'd love to go back into teaching because I did love it before I left. I think when I go back I will need to get a bit of a refresher.
"It's been a while and it has all changed since I left.
"But I would really like to go back and be involved in education."
Eilidh, who has a degree in Physical Education from Edinburgh University, revealed she has no regrets about taking a break from teaching to focus full-time on her training.
The move paid off as she has picked up three gold, four silver and five bronze medals since making the switch.
"I went full-time in 2012 for the Olympic Games and then in 2013 I won my first medal. I've won a medal every year since then," she said.
Mr Salmond, who talked of his pride at the Glasgow Commonwealth Games and accused the Scottish press of talking the event down, also lauded his government's introduction of compulsory PE time in school.
He went on to ask Eilidh if she was pleased every school pupil in Scotland must receive at least two hours per week of physical education in primary school, and two periods in S1 to S4.
She said: "I think there should be more and people need to realise how important it is.
"People think it is just about playing sport but there are so many different values you can learn from it as well.
"I've got so much out of my life just through sport and just being able to get kids to take part in activities helps with leadership skills, team skills, all things that help later on in life."