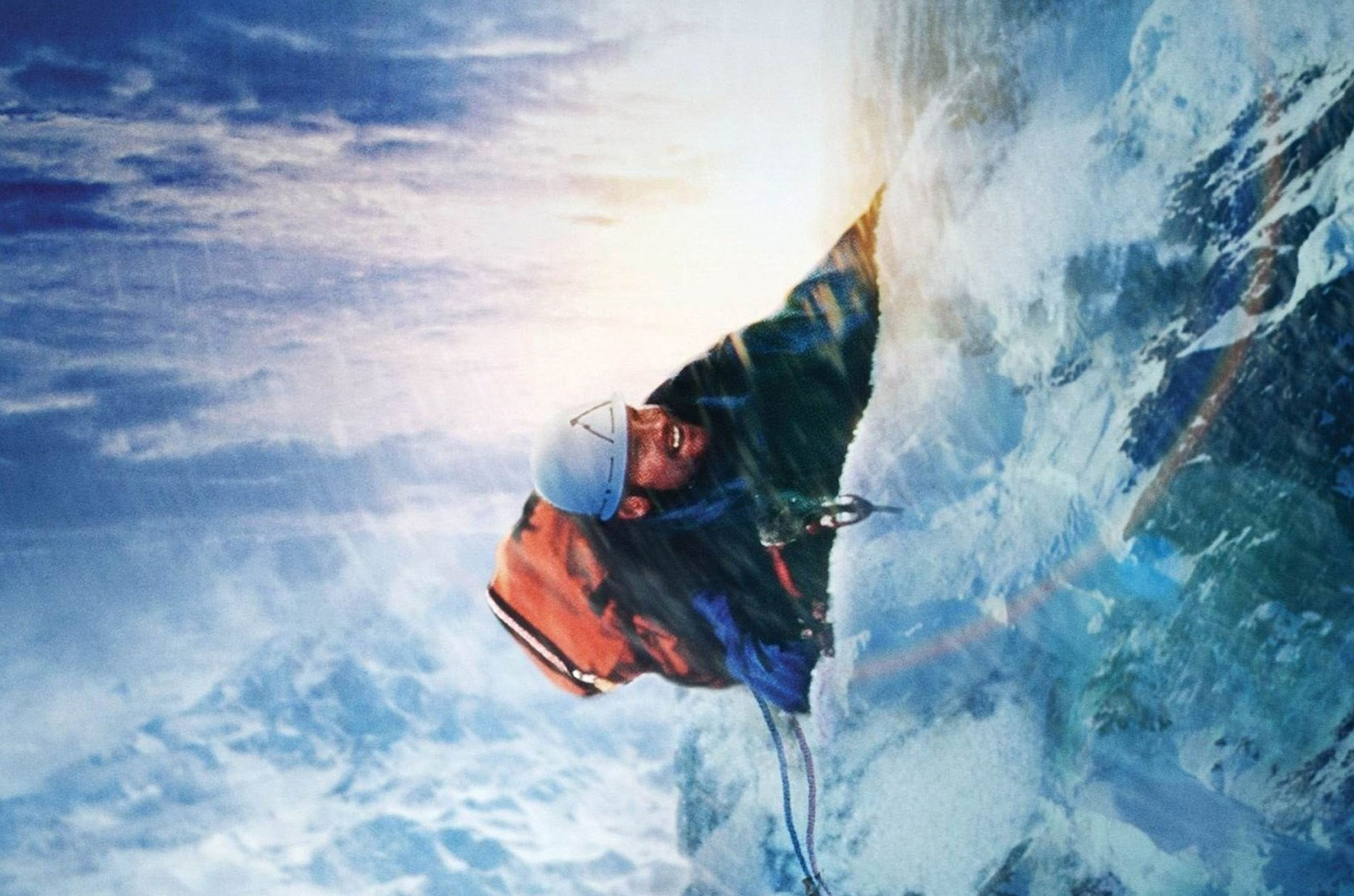 IT was an act of a moment, a few desperate seconds high in the Peruvian Andes, that shaped two lives forever.
Mountaineer Simon Yates knows he will always be known as the man who cut the rope of his climbing partner, letting him fall to save himself. And he's fine with it.
His climbing partner Joe Simpson did not die after plunging into a deep crevasse but, frostbitten, hypothermic, and his legs shattered, crawled back to base camp. He would describe his astonishing three-day battle for survival in bestseller Touching The Void, which has inspired a movie and now a play.
Simon has climbed from the Arctic to Antarctic, Alaska to Central Asia during an exhilarating high-altitude career but knows his decision on Siula Grande will, for many, be the only thing he is known for. But, he says, climbers, and most importantly Joe, understand what he did and that is all that matters.
He thinks the play, which is coming to Scotland next week, demonstrates the positives about why people climb mountains – something he feels the film was missing.
"I don't have any qualms about the way the film portrayed me cutting the ropes, but there was a lot of other information that wasn't in the documentary," he said.
"Like when Joe broke his leg, the ropes wouldn't come down and I had to risk my life climbing back up to retrieve them.
"And the film just ends when he makes it back down, but me and Richard (Hawking, a companion who waited at base) had to get him off the mountain, to hospital, then go back and forth to hospital for two weeks, and organise flights home. A whole raft of care wasn't mentioned.
"What is in the play that I don't feel comes across in the film is why people climb mountains, magical moments like being the first in the world to see something and enjoying the awe of an incredible place, whereas the film was more of an advertisement warning why you shouldn't climb. Look at what could happen!"
Closing notes over the end of the film stated that on his return to the UK, Simon faced criticism from other climbers, but again he says that didn't tell the full story.
Simon said: "When we got back we talked to a newspaper, which subsequently did a job on me, and a few climbers took the article on its own merit and were upset at me.
"But within a couple of months, Joe wrote an article for a climbing magazine giving the full story.
"I haven't had any problems with other climbers since and that's all that concerns me. Most people don't understand climbing or the mechanics of it, but other climbers do."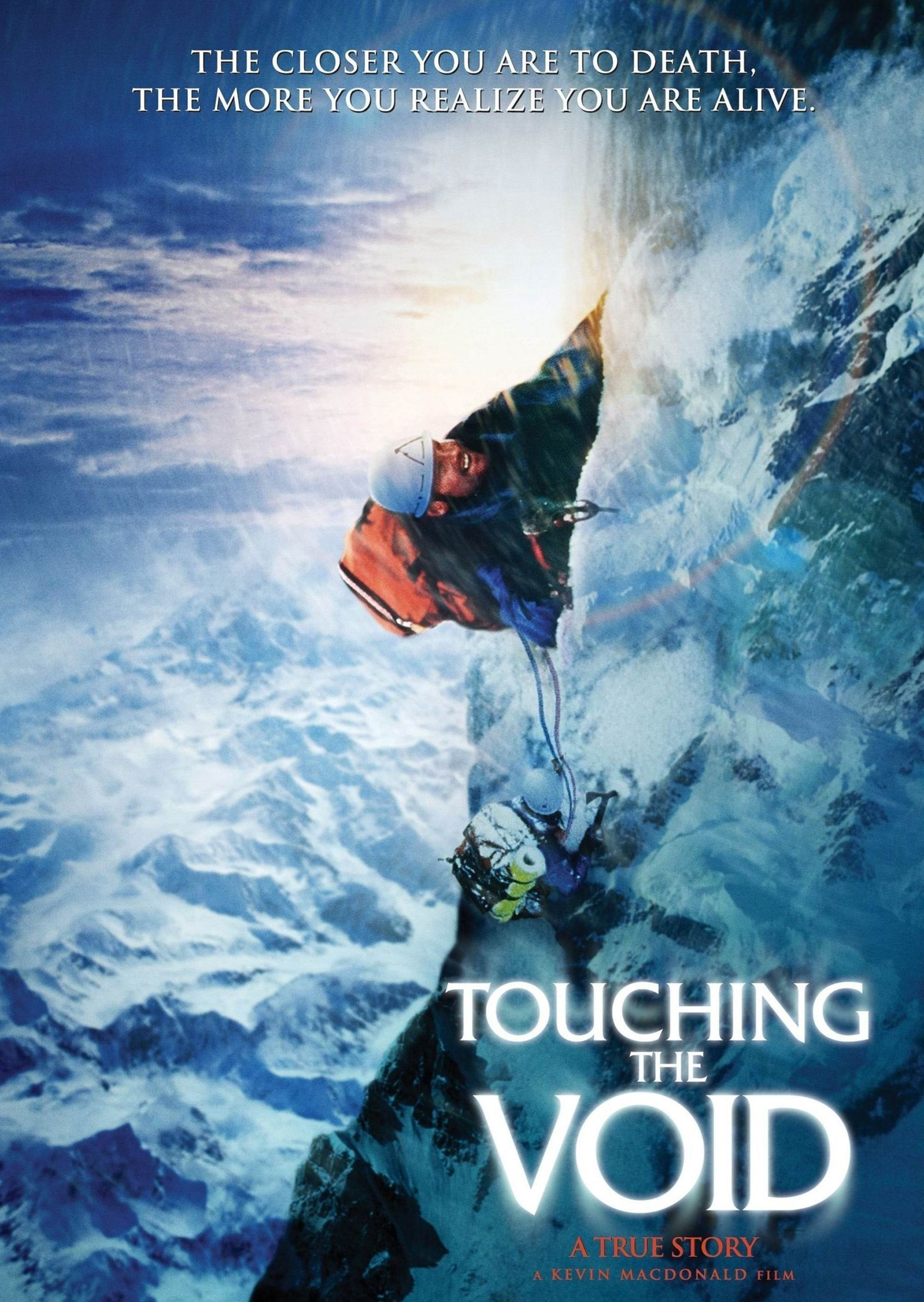 Touching The Void, the book and award-winning documentary that detailed the harrowing expedition in 1985, made Simon, a Cumbria-based climber, a household name.
He and his fellow mountaineer were making their descent from the peak of the treacherous mountain in the Peruvian Andes – having been the first to reach the summit – when Joe fell, badly breaking his leg, leaving Simon facing an awful decision.
Perched on an unstable snow cliff for 90 minutes while clinging on to a rope tying him to a seriously injured Joe, who at that point he believed had died, and fearing he too would perish, Simon was forced to cut himself free.
On the 30th anniversary of Joe's book, the stage play opens in Edinburgh this week that retells their incredible story of survival. An experience like the one on Siula Grande would have been enough to put many people off for life, but Simon was soon back at the rock face.
"It didn't cross my mind at the time to stop – I was back in the Alps within a few weeks and climbed the face of the Eiger a short time later.
"It was a few years later, when I was in my early 30s, that I considered stopping. I was at a crossroads and was fed up living out of a rucksack. I needed to put down some roots and live a normal life, because I used to travel for very long periods.
"I couldn't decide whether to pack in the climbing and just do it in my spare time or make a living from it. I chose the latter and I'm very pleased I did."
Simon has written three books and these days he organises mountain-climbing holidays, leading keen walkers to some of the world's most stunning summits.
He is also an in-demand speaker and will be in Scotland to give his latest lecture, My Mountain Life, over the coming weeks. The first date is in Perth Theatre on February 28, with stops in Mull, Oban, Edinburgh and Eigg to follow.
"I like hanging out on Eigg," Simon smiled. "I'm a bit of an aficionado of the Scottish islands and I've been to pretty much all of them. It took me about 20 years. You might not think it would be the case, but they are all very different.
"Scotland is a good place to climb and winter climbing there is unique – it has certain ice and snow conditions which are fantastic that you don't see anywhere else."
Simon says he and Joe have had very little to do with each other for many years, but he's also aware their story is never far from the public conscience – especially when a new play brings it back to life.
"I went to the press night in Bristol, where it opened, and I found it very enjoyable.
"The writer, David Greig, spent a day with me and I was surprised at how they were able to take something very outdoorsy and transport it to the theatre.
"It doesn't bother me at all that this is what I'm best known for. I've lived a very fortunate life and there aren't many people who get to do what they love to do for the length of time I've been doing this."
But his adventures aren't over yet.
"One place I would love to go is South Georgia in the sub-Antarctic. It's a British colony which is very mountainous and logistically it's difficult, but I reckon I will get there. Thankfully, I've never had any major injuries, so I want to climb for as long as I can. This is what I do, after all."
Touching The Void, Royal Lyceum Theatre, Edinburgh, Jan 24-Feb 16, Perth Theatre, Mar 7-10, Eden Court Theatre, Inverness, Mar 14-16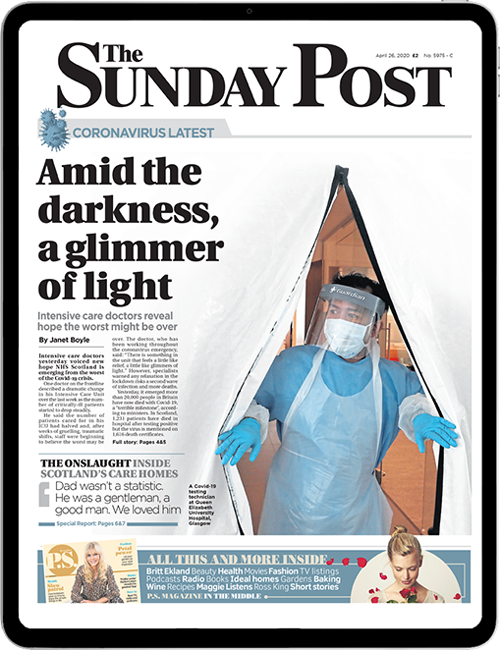 Enjoy the convenience of having The Sunday Post delivered as a digital ePaper straight to your smartphone, tablet or computer.
Subscribe for only £5.49 a month and enjoy all the benefits of the printed paper as a digital replica.
Subscribe