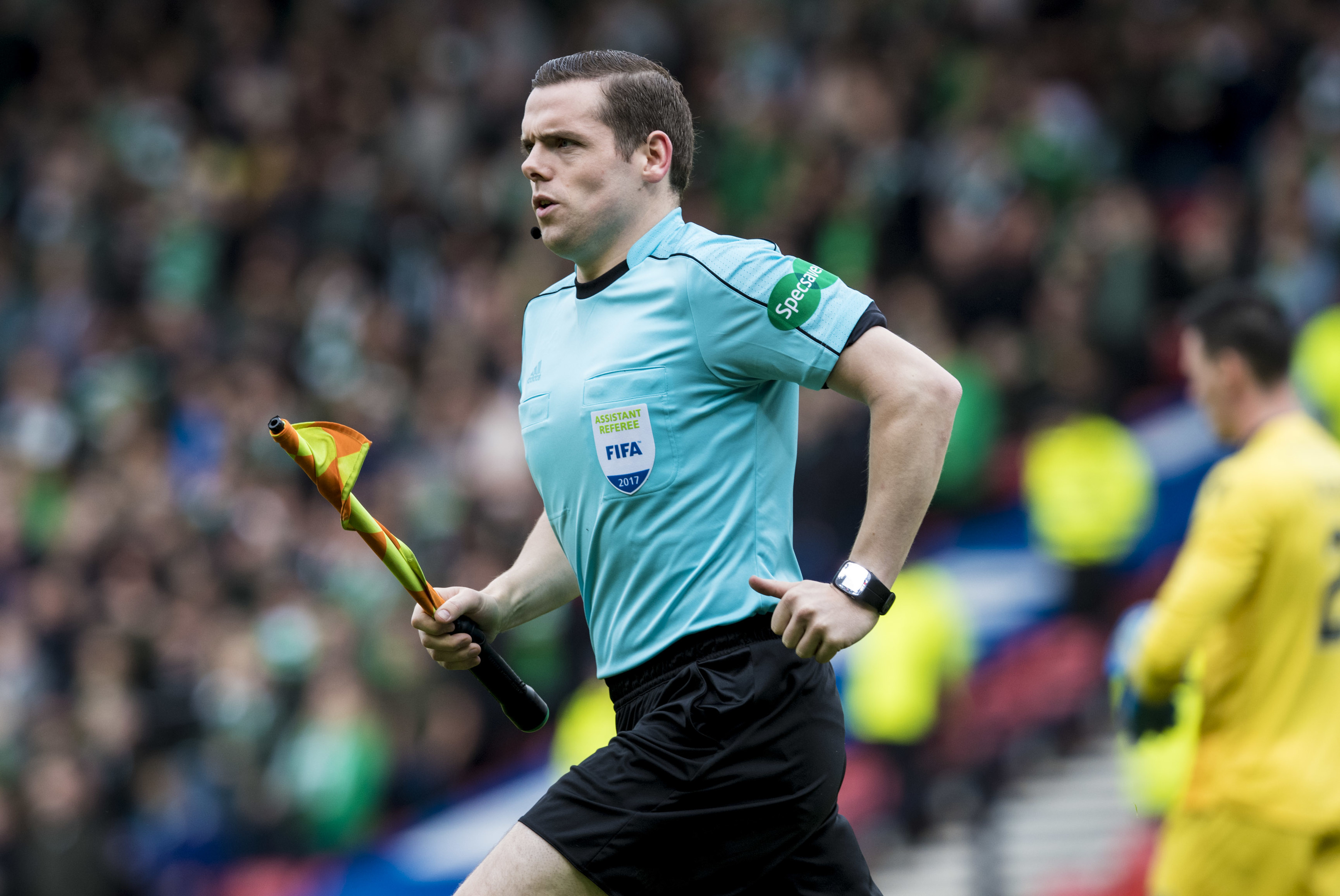 TORY MP Douglas Ross is planning to quit his controversial second job as a football referee – but only after the World Cup.
Participation in next year's tournament, which kicks off on June 14, would see him miss up to five weeks of Parliament, which goes into summer recess in the middle of July.
The SNP has demanded he chooses between "properly representing his constituents or continuing as a referee."
However, Tory sources defended his decision to carry on officiating but said senior party members expect Mr Ross to retire from refereeing after the World Cup.
One said: "Douglas will retire after the World Cup but it is not fair on the other referees for him to deprive them of their potential places by going before then."
He also claimed that if the Moray MP, who was assistant referee for yesterday's Betfred Cup semi-final between Celtic and Hibs, quits now it will scupper any chance Scotland has of sending officials to the event in Russia.
The team of match officials, led by Willie Collum, cannot swap members so, the source claimed, the whole group would miss out if Mr Ross were to step down.
A senior Tory insider said: "Douglas was an outstanding councillor and a tremendous MSP so when the SNP hammered him on his refereeing before the general election, the people of Moray elected him over Angus Robertson anyway.
"Plenty of his voters are proud to see a local boy doing well on the world stage and the country should be proud to back Scots – whatever their strip – if they make it to the World Cup."
Prime Minister Theresa May was forced to defend Mr Ross this week after he missed a Westminster debate on controversial welfare changes to run the line at a Champions League match in Barcelona.
It is not the first time he has been absent from parliamentary duties because of his sporting commitments, with criticism levelled during his time in Holyrood after he skipped a crunch vote and a meeting of the Justice Committee.
He has declared earnings of more than £2700 in the Commons register of interests for his work as an assistant referee in Scotland and Europe.
SNP MP Drew Hendry criticised Mr Ross for missing last Wednesday's debate on Universal Credit, which ended with a symbolic Labour motion calling for ministers to "pause and fix" the controversial reform being passed after the UK Government whipped its MPs to abstain on the vote.
He said: "The time has arrived for Douglas Ross to choose between properly representing his constituents or continuing as a referee.
"It is one thing for parliamentarians to have outside interests – it is quite another for them to so blatantly ignore their parliamentary duties.
"This week saw an important debate on Universal Credit – an issue that directly affects people in the Highlands. And yet the MP for Moray thought it was more important to run around waving a flag in Barcelona.
"Douglas Ross is a part-timer whose behaviour is inexcusable.
"He is treating his constituents with utter contempt."