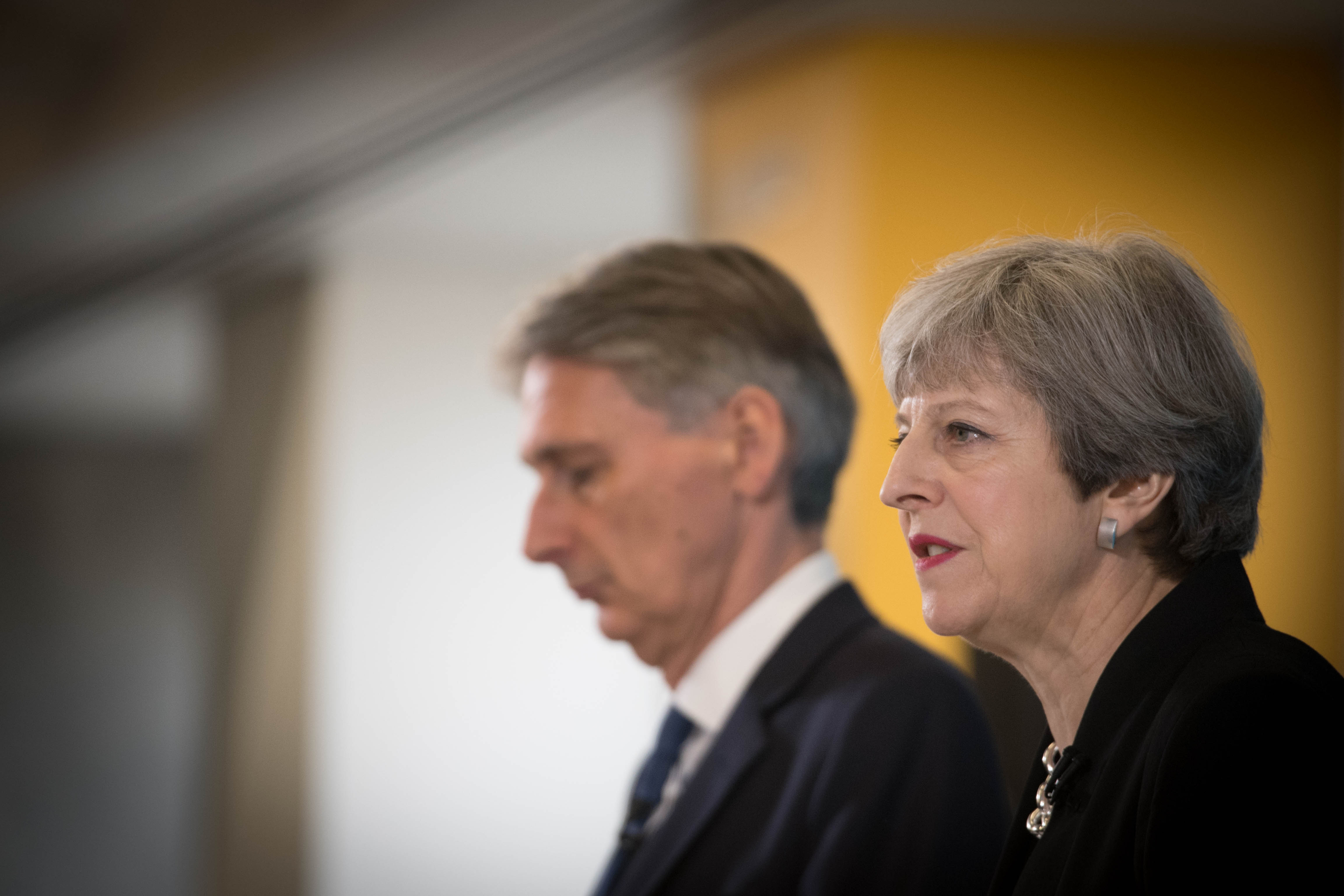 CONSERVATIVE plans for social care have come under fire from the author of a major review of the issue, who warned elderly people would be left "helpless" to control the cost of their care.
The Tory manifesto launched on Thursday will offer protection from the cost of social care for people with assets of £100,000 or less, a dramatic increase from the current £23,250 level in England. But the party would scrap a £72,000 cap on care costs, which was the main recommendation of Sir Andrew Dilnot's 2011 report and was due for introduction in 2020.
Under Theresa May's plans, the value of an elderly person's property will now be included in the means test for care in their own home, meaning more people will be liable to contribute to the cost of being looked after.
Wealthy pensioners will lose up to £300 in winter fuel payments under plans to means-test the "perk" to free up funds for social care.
And The Sun reported that Mrs May will risk further angering older voters by scrapping the triple-lock on the state pension, which guarantees it rises by the highest of average earnings, inflation or 2.5%.
Sir Andrew said he was "very disappointed" by the proposals, telling BBC Radio 4's Today that they "fail to tackle what I'd argue is probably the biggest problem of all in social care, which is that at the moment people are faced with a position of no control."
With the private sector refusing to offer insurance against care costs, the failure to implement a cap meant that elderly people will be "left helpless knowing that what will happen is if they're unlucky enough to suffer the need for care costs, they'll be entirely on their own until they're down to the last £100,000", including the value of their home, he said.
Health Secretary Jeremy Hunt confirmed that people receiving care at home would lose out under the new system, but insisted it was right to make "trade-offs" to deal with the most pressing social problems.
Asked if most people would pay more for care as a result of the proposals, Mr Hunt told ITV1's Good Morning Britain: "That's right, but look at the unfairness of the system we have at the moment: if you go into a care home, the cost of your home is already factored in and you could be cleaned out of all your savings down, potentially, to the last £14,000.
"Whereas if you're cared for at home, it's not taken into account. What we're saying is is that that's unfair and we want to make it fair between people who are cared for at home or in a care home. But we're saying that everyone can have that certainty that they will have at least £100,000 to pass onto their children and grandchildren."
The plans are set out in a manifesto called Forward, Together, which the Prime Minister described as a "declaration of intent" to tackle the "great challenges of our time".
The Tories will also guarantee that no one, no matter how high their care costs, will have to sell their family home during their lifetime by extending deferred payment arrangements to cover domiciliary care.
Workers will also be given the right to request up to a year's unpaid leave to care for a relative.
Other measures in the Tory programme, being launched – like Labour's manifesto two days ago – in West Yorkshire, include:
Maintaining the commitment to reduce net migration to the "tens of thousands"
Increasing the amount levied on firms employing migrant workers
Requiring foreign workers and overseas students to pay more to cover the cost of NHS care
Scrapping universal free school lunches for infant pupils in England but offering free breakfasts across the primary years
Pumping an extra £4 billion a year into the schools system by 2022
A package of proposals to help consumers avoid being ripped off
There will be a third more people aged 85-plus in 2024 than there were in 2014, and the growth of long-term conditions such as dementia has been putting increasing pressure on the social care system which can subsequently have knock-on effects on the NHS by putting strain on hospitals.
Detailed proposals on social care will be set out in a green paper later this year, but the Tories want to improve co-operation between the NHS and care system, preventing unnecessary hospital stays and making better use of technology and specialist housing to help people keep their independence.
The issue is a sign Mrs May does not want her premiership dominated by Brexit, although she acknowledged that was the issue that would define the UK's short-term future.
In her manifesto foreword, she said: "The next five years are the most challenging that Britain has faced in my lifetime.
"Brexit will define us: our place in the world, our economic security and our future prosperity.
"Now more than ever, Britain needs a strong and stable government to get the best deal for our country."
Writing in The Sun, Mrs May said: "I am determined to cut the cost of living for ordinary working families, keep taxes low and to intervene when markets are not working as they should."
As well as the previously announced cap on energy prices, the newspaper said the manifesto would also pledge to force mobile phone firms to make billing fairer, tackle rogue landlords and cut the cost of buying a home by cracking down on rip-off conveyancing and legal fees.
Ahead of the publication of the Tory manifesto, Labour produced a dossier listing what it claimed were 50 broken Conservative promises.
Labour's campaign chief Andrew Gwynne said: "Theresa May pretends otherwise, but she is a politician with a track record of failure and broken promises.
"From the economy to the NHS, and policing to schools, Theresa May's Tories have failed again and again to deliver on the pledges they made."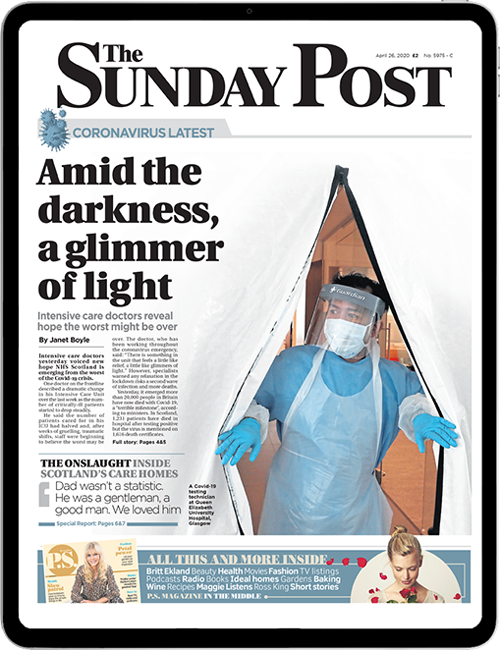 Enjoy the convenience of having The Sunday Post delivered as a digital ePaper straight to your smartphone, tablet or computer.
Subscribe for only £5.49 a month and enjoy all the benefits of the printed paper as a digital replica.
Subscribe