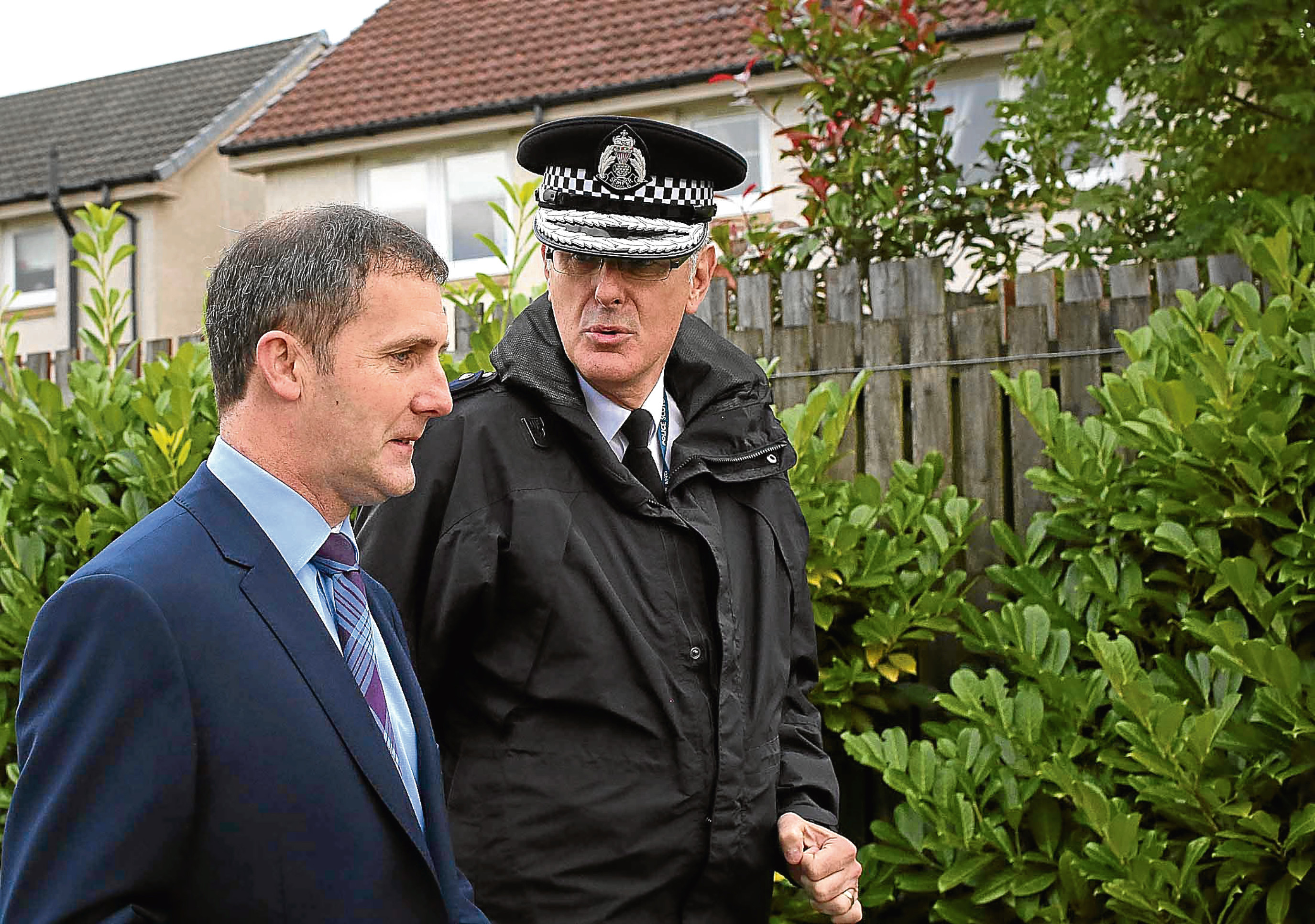 SCOTLAND'S leading historian has backed calls for all official meetings to be minuted as the Scottish Government is accused of failing to formally record scores of important discussions.
Tom Devine warned a failure to properly minute meetings will hamper future historians from unpicking the truth while campaigners say the practice risks democratic accountability.
Sir Tom spoke out as ministers are accused of failing to record crunch meetings, including one which blocked the return to work of Chief Constable Phil Gormley.
At Holyrood last week, Tory leader Ruth Davidson told First Minister Nicola Sturgeon the lack of records was shocking, adding: "It's the SNP's secret Scotland, and it stinks."
Sir Tom, an expert on the modern history of Scotland, said: "I think the culture now is that in a lot of walks of public life, not just the government, important decisions take place outside the formal environment where minutes are taken – that is the reality.
"A formal recording of decisions, and who said what, is important for people to understand things after the event.
"There will always be a degree of scepticism about this minute not being the full story but it is a starting point and sometimes the only point for people to work from.
"Of course with the advent of the phone the nature of taking minutes changed, and then with the internet, social media and email it changed again."
His warning comes after former civil servants and public service staff revealed Freedom of Information legislation had caused a "panic" and politically sensitive matters were now often not recorded on official reports or minutes for fear it would cause trouble if made public.
Instead, sensitive issues are addressed on Post-It stickers in the margins so they could be removed when read, while short emails and reports will be explained in longer – unrecorded – phone calls.
At least 40 meetings involving ministers in recent years were not minuted, despite guidance given to civil servants stating "a record should be kept of official meetings that deal with substantive government business".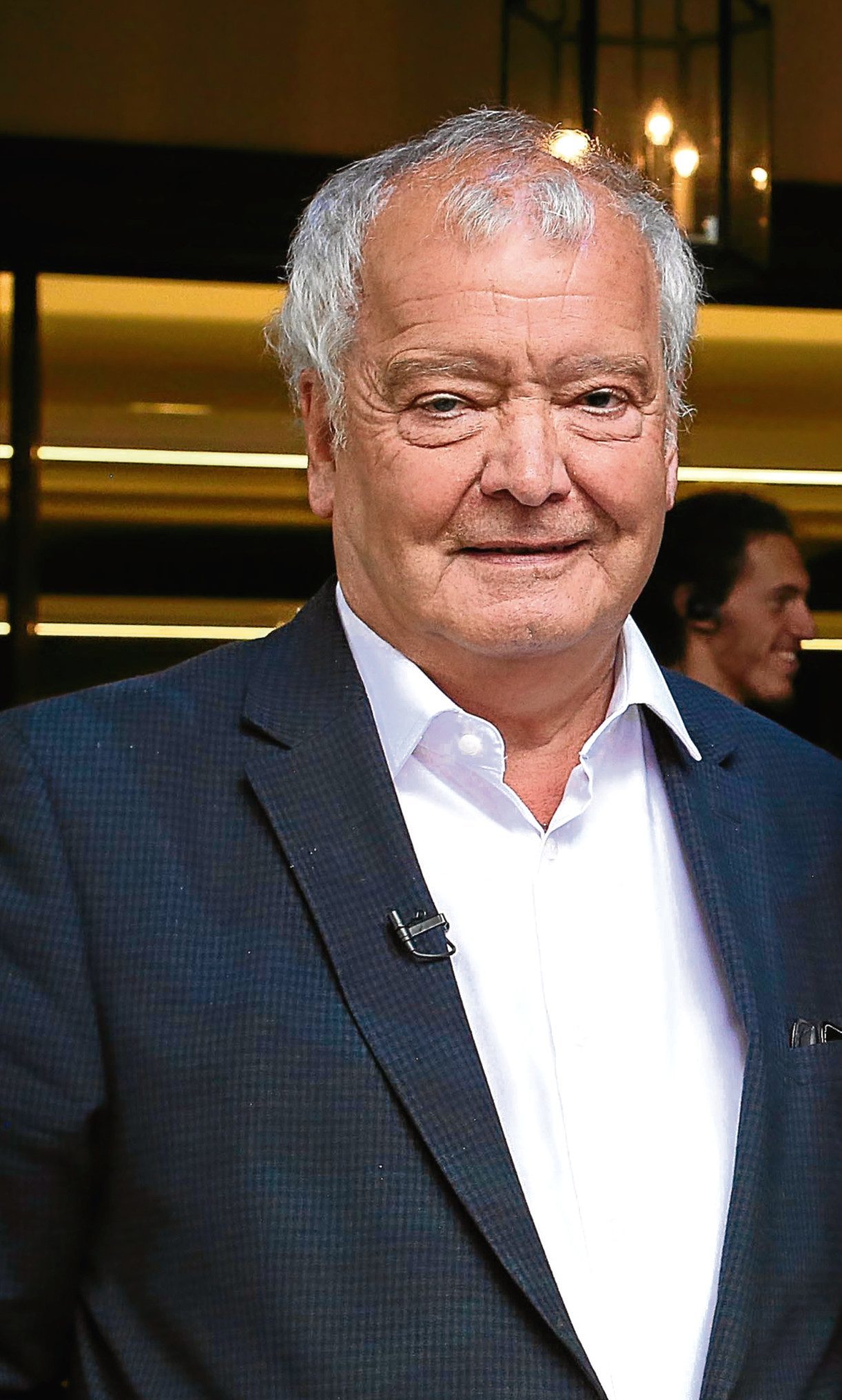 The meetings include one between the First Minister and her economic adviser Joseph Stiglitz, as well as a 2016 phone call with US president Donald Trump.
In the same year, the then finance secretary John Swinney met with energy giant Ineos and no formal record was kept.
Earlier this month it emerged no minutes were kept at a meeting between the Justice Secretary Michael Matheson and the then Scottish Police Authority (SPA) chairman Andrew Flanagan which resulted in the SPA reversing its decision to allow Chief Constable Gormley – who is facing bullying allegations – to return to work.
Chief Constable Gormley is currently on special leave.
Carole Ewart, of the Campaign for Freedom of Information in Scotland, spearheading the Get It Minuted campaign, said: "This goes against the rules of the government, the Parliament and the civil service. Minutes provide the context to policy, funding and service decisions.
"Those rules exist to provide ministerial and governmental accountability. Failing to minute is not just bad management but a recipe for confusing the audit trail of how and why decisions were made.
"The existing law already permits ministers space to brood, plot, discuss, review, analyse, think and decide.
"By creating a practice of 'fail to record', there is even less information to try and access under freedom of information law which sits uncomfortably with declared government statements, and Acts of the Scottish Parliament, on democratising decision making."
Janis McDonald, chief executive of the Scottish Council on Deafness, has backed the campaign, pointing out: "Producing a written record for people to easily access and read is the gateway to understanding what is going on for many people, including those who are deaf and hard of hearing."
In Holyrood last week, Ms Sturgeon said: "The Scottish Government is fully committed to openness and transparency. I agree with the campaign's view on the importance of ensuring that appropriate records of business are taken.
"I will make a commitment that we will continue to ensure the guidance for civil servants about keeping minutes is complied with."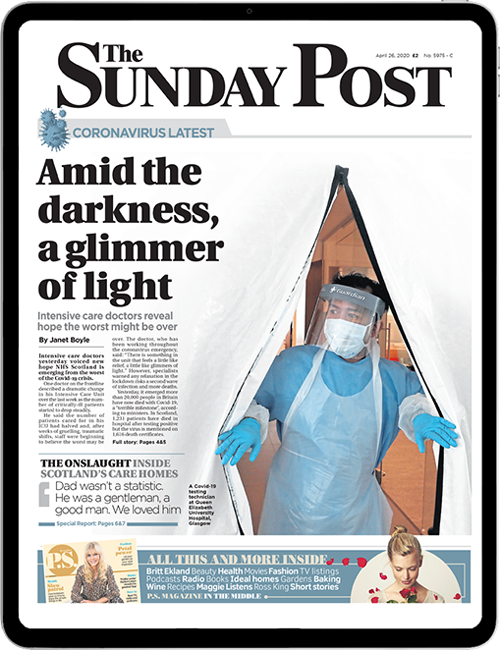 Enjoy the convenience of having The Sunday Post delivered as a digital ePaper straight to your smartphone, tablet or computer.
Subscribe for only £5.49 a month and enjoy all the benefits of the printed paper as a digital replica.
Subscribe